DEALER PROFILE: AB Motoring, Chicago
11/11/2016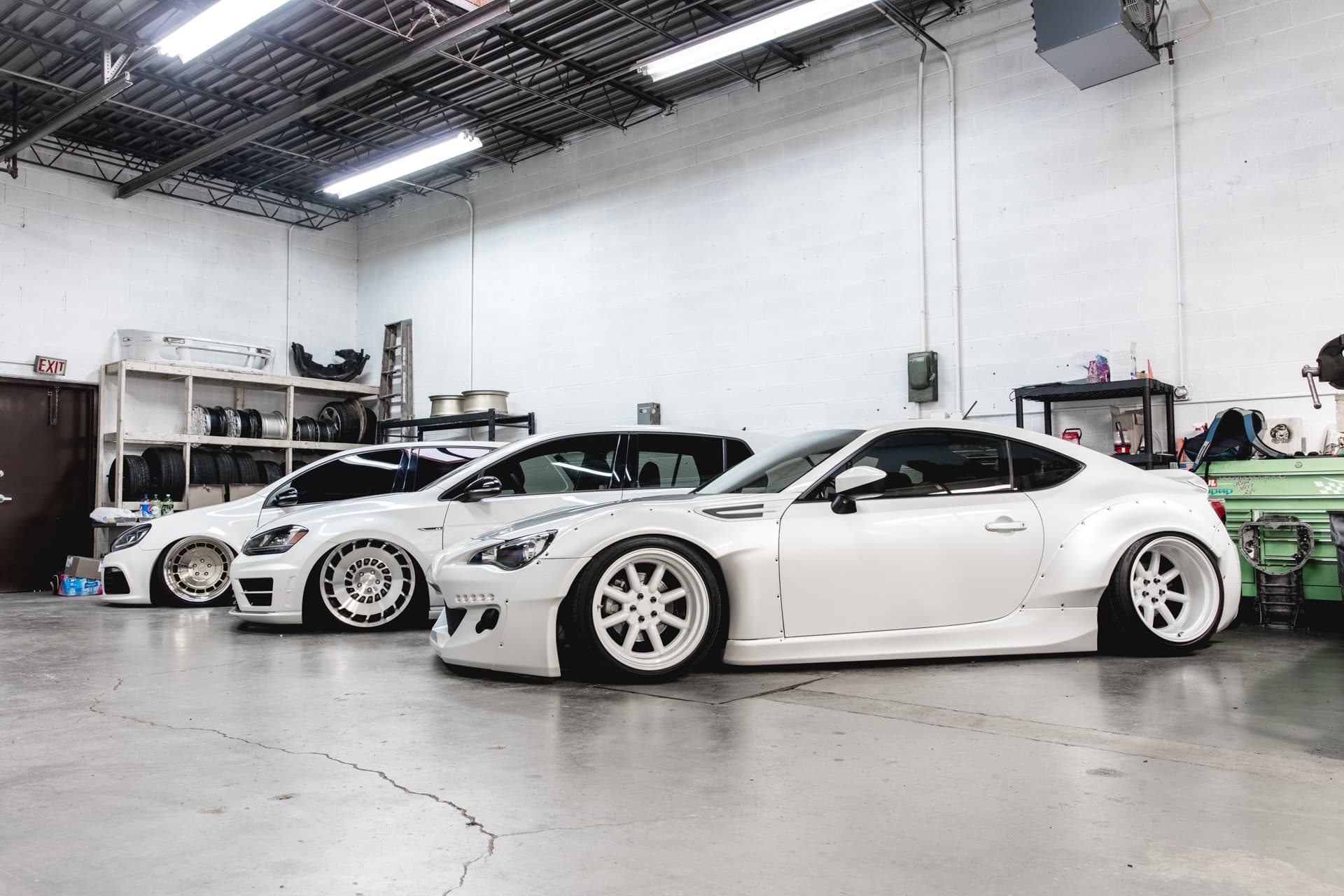 When it comes to Air Lift Performance in the Midwest, AB Motoring in Chicago has been responsible for some of the wildest – and coolest – builds in the USA. Their projects range from a Rocket Bunny V8-swapped S14 to the latest Mk7 Golf R, and just about everything in between. Besides building their own bad ass demo cars, AB Motoring supplies, stocks and installs Air Lift Performance kits for just about every car imaginable.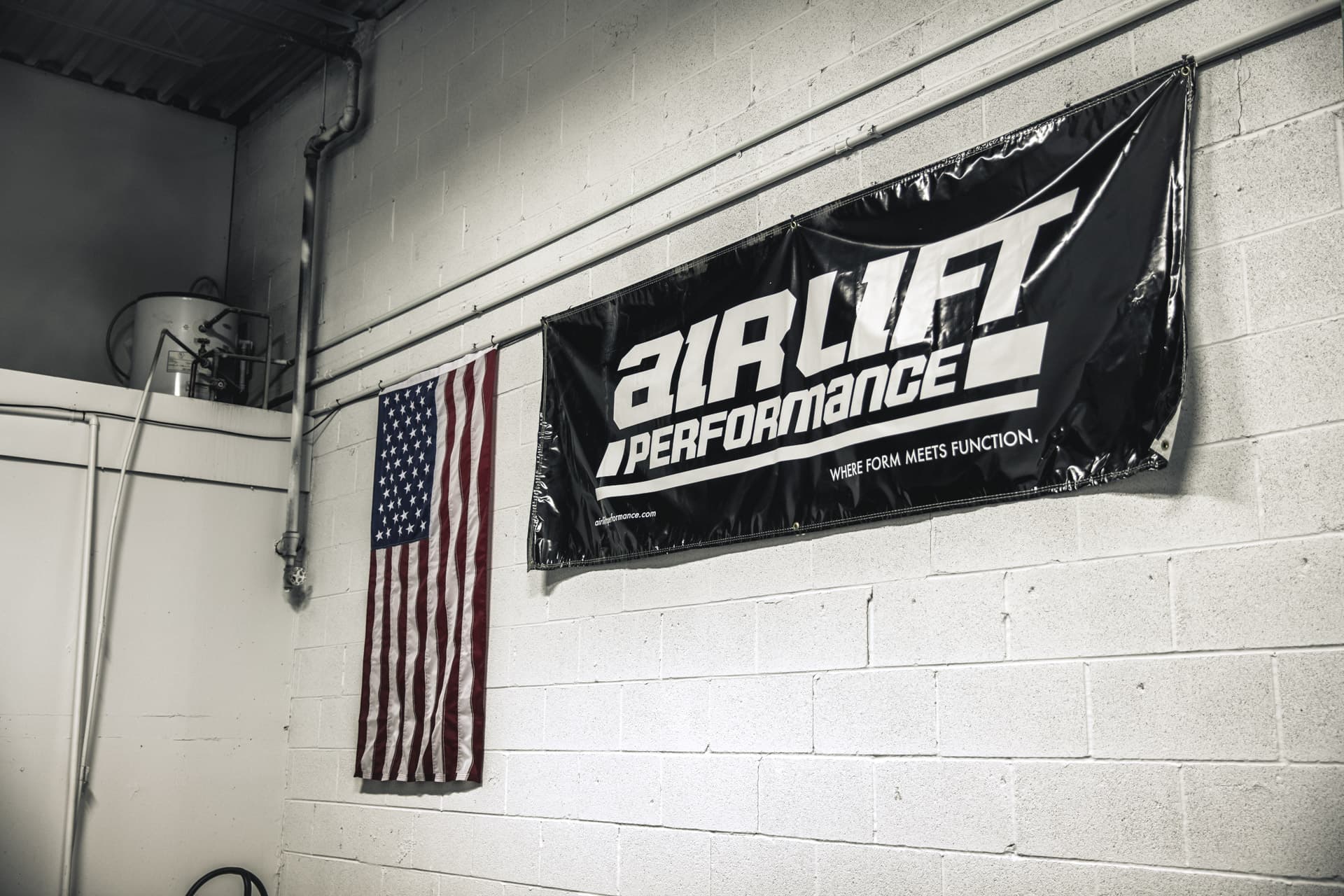 Keith, Fish and the entire team are die-hard enthusiasts with a real passion for the Air Lift Performance brand, as well as perfecting every install and making sure that they achieve the best stance possible. Since those qualities are exactly what we look for in our dealer network, we took a little time to find out more about them.
We caught up with Keith Lawrence to chat air ride, Porsches and looking like Seth Rogen...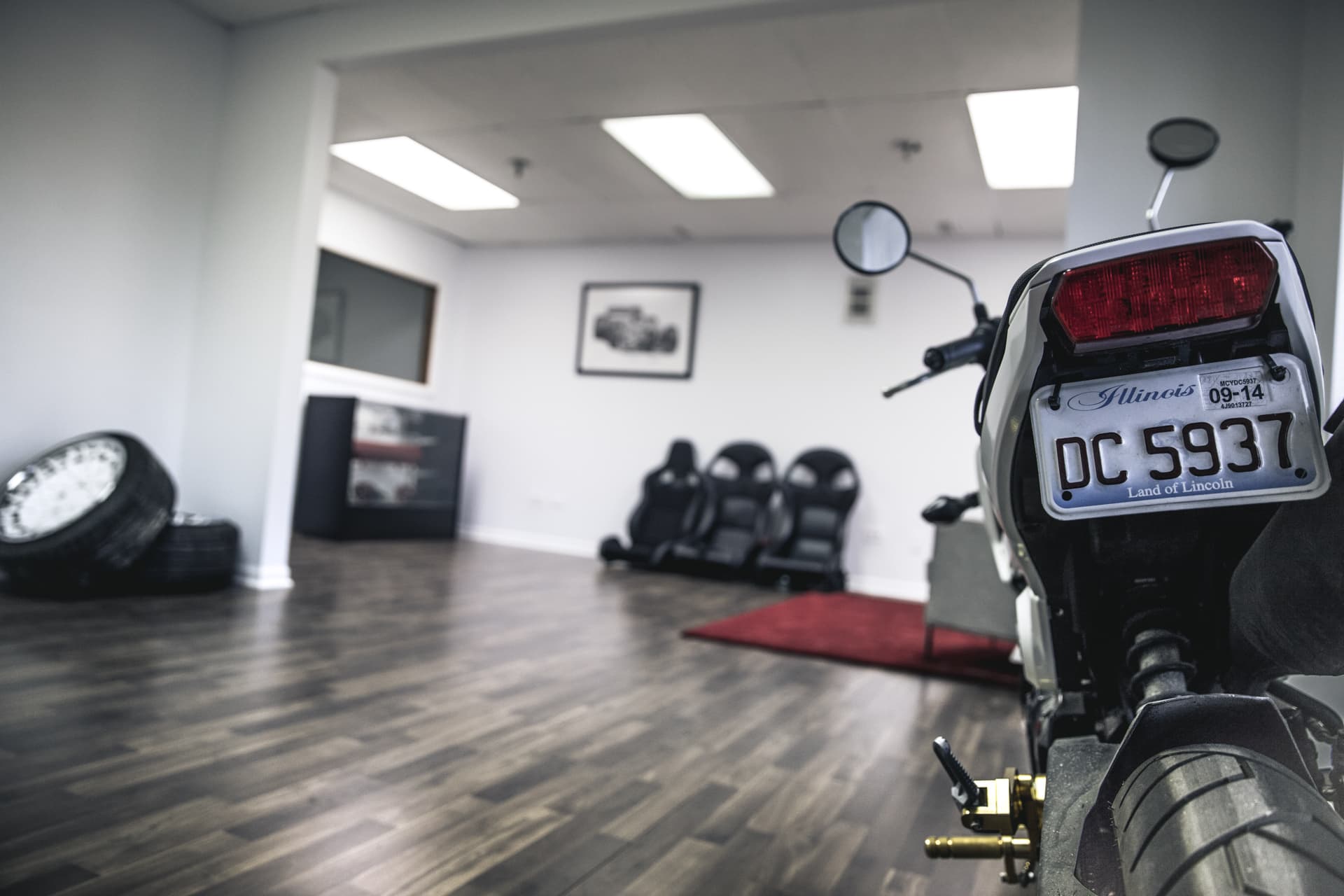 Air Lift Performance: Let's get the simple questions answered first – who is AB Motoring? AB Motoring: Three of us make up AB Motoring – Keith Lawrence (myself), Richard Fisher (aka Fish) and Sam Czochara. But, truth be told, we have a bunch of friends that help with sales and spreading the word!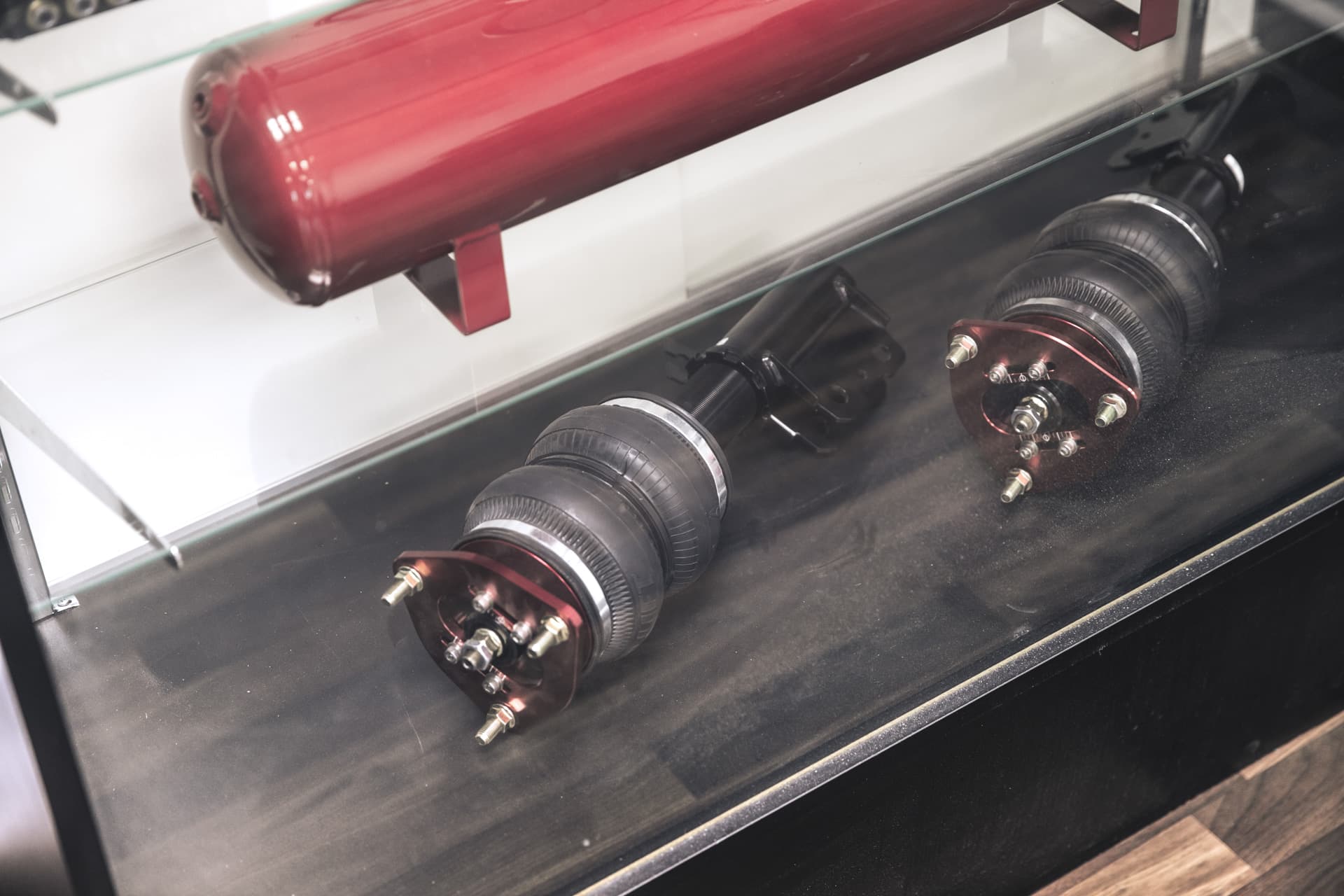 ALP: When and why was AB Motoring formed? ABM: AB Motoring was formed back in 2013. Fish and I came together when I sold him my Nissan S15 (Fish has a slight car hoarding problem). He came to my house to complete the sale and we ended up chatting about starting something together. He already had contacts with Rotiform Wheels and, of course, Air Lift Performance, but needed someone to head it up. That's how everything kinda fell into place.
ALP: What was your background prior to AB Motoring? ABM: I worked at a German automotive tuning shop previously and I'd been around cars for most of my life prior to that. In fact, I've worked in the aftermarket industry since I stopped working at PacSun when I was 17! (I'm pretty old now...)
ALP: What was your first Air Lift-equipped car? ABM: It was a 2014 Audi A4, so, truth be told, I was a little late to the game. At the time that I got Air Lift Performance on my personal car, we'd already moved to our second location! I go through cars VERY fast. By the time I was ready to install an E46 M3 kit, I'd already had offers for the car...
ALP: Of all the cars AB Motoring has built or been involved in, which is your favorite? ABM: I would have to say it's "Project Miles". This was built for Fish's dad, who has an incredible car collection already. It was an all-road car and the first that we as a shop put together, which was very cool. The project name comes from Miles, an English Labrador that Fish's father owns. The car was sold to a very good friend and is still going strong.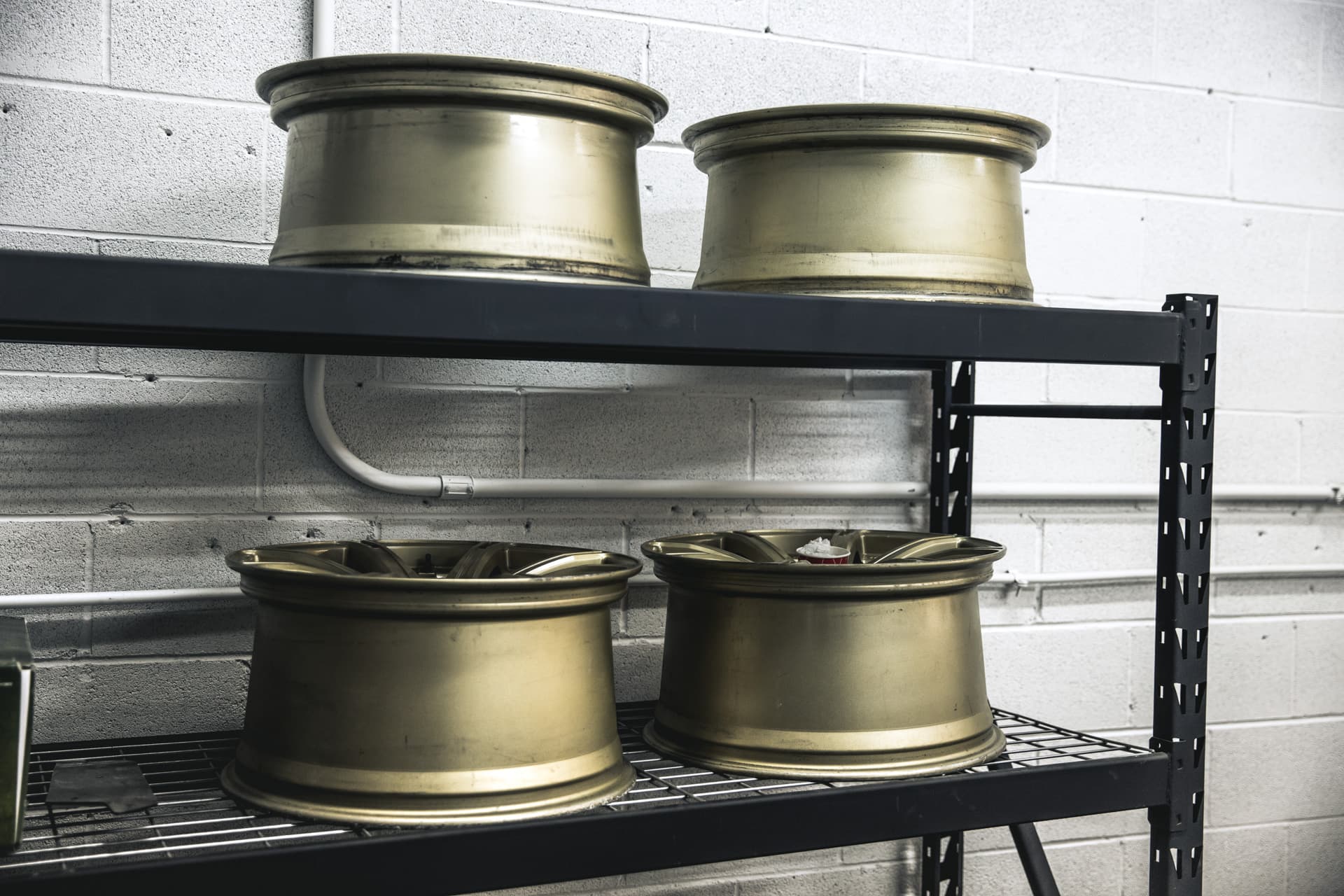 ALP: What services do you offer at AB Motoring? ABM: Besides awesome customer service? We offer Air Lift Performance installs – that's what we're known for locally. But we can pretty much do whatever our customers want, from mild to wild, Euro to JDM!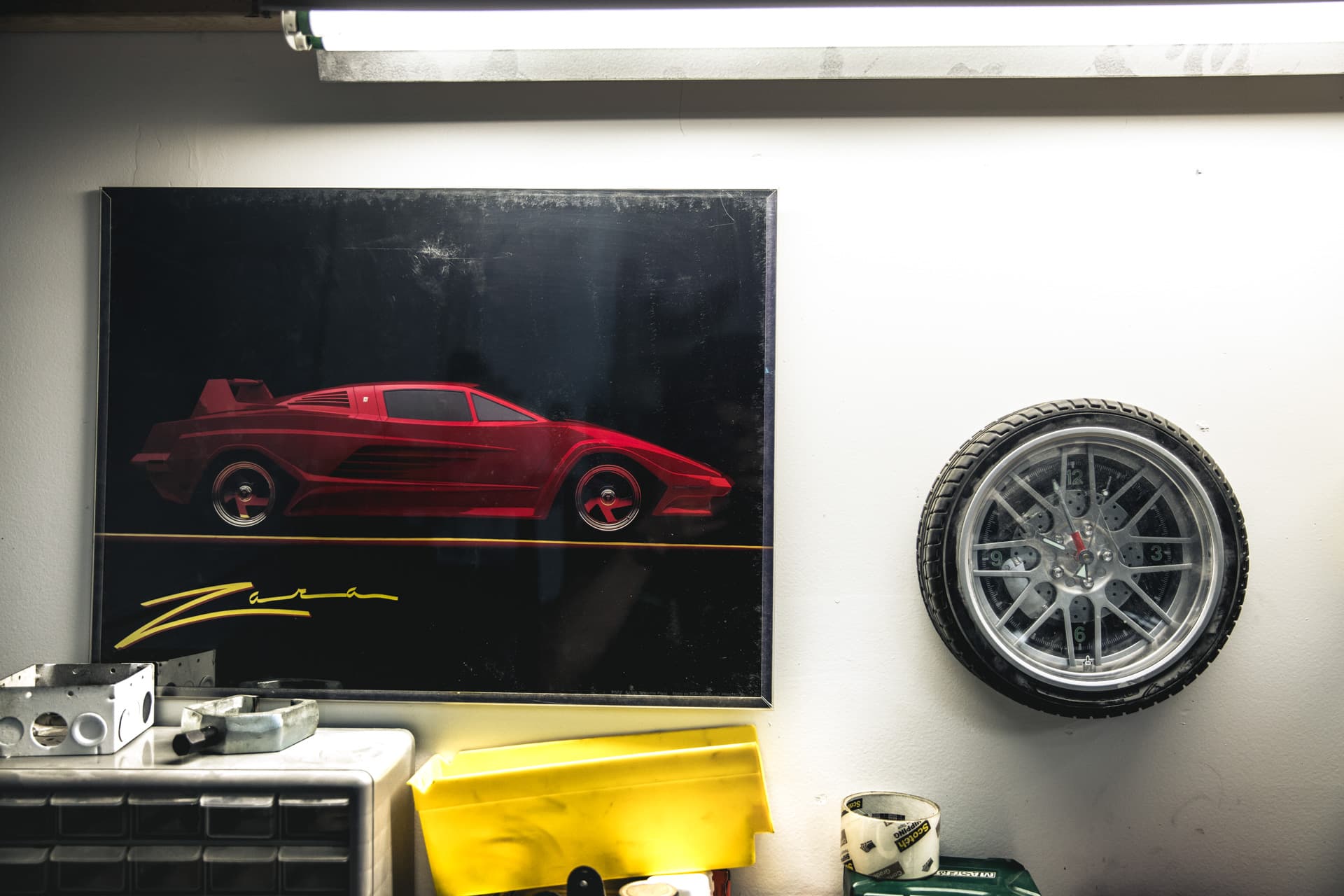 ALP: Why does AB Motoring use Air Lift Performance? ABM: First and foremost it's the quality of parts, not to mention everyone at Air Lift Performance is great and super easy to deal with. The kits and parts sell themselves – a lot of our customers have friends with Air Lift Performance kits already installed, so they know what they want and they know the quality before they even speak to us.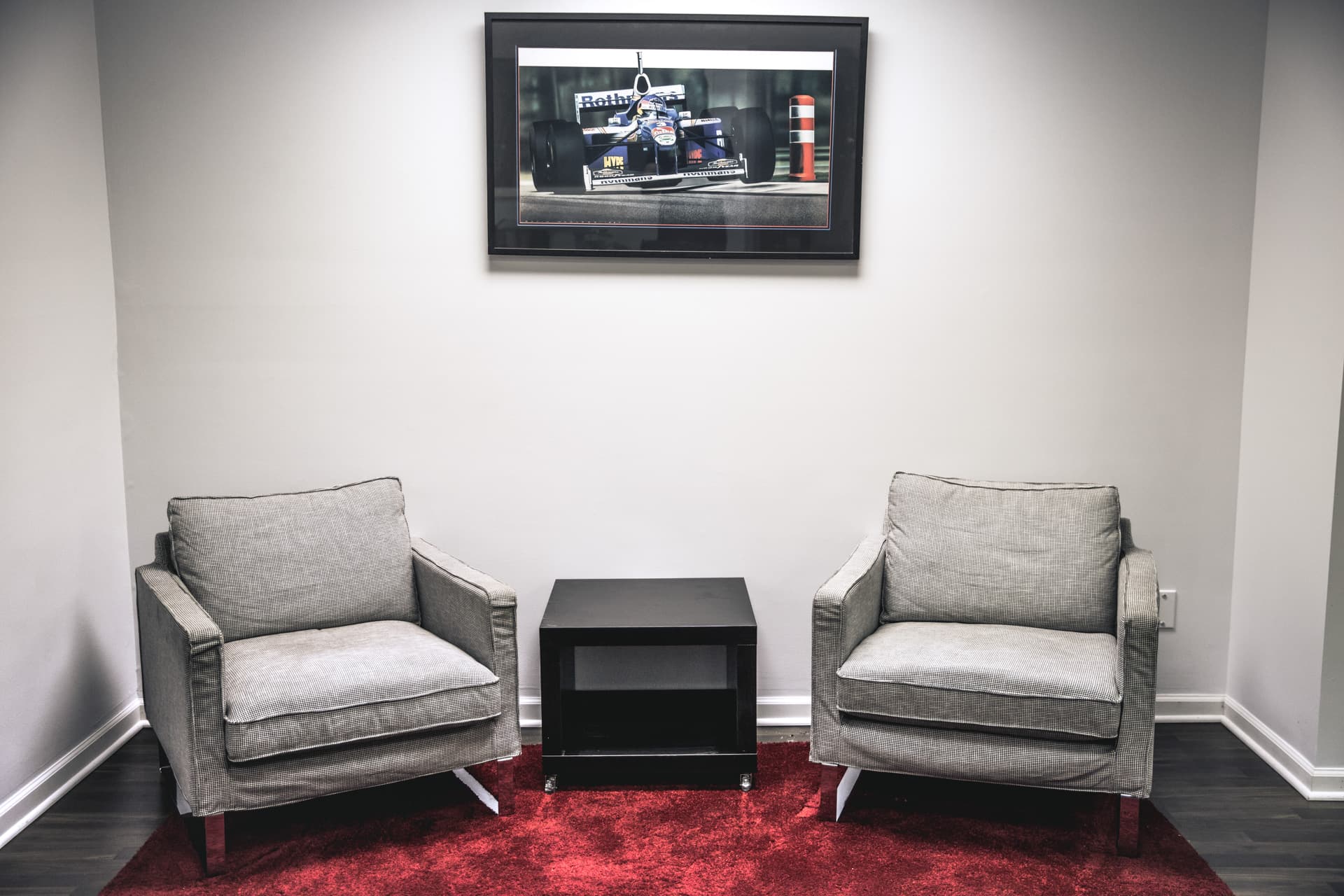 ALP: What does the future have in store for AB Motoring? ABM: We want to continue expanding, as well as focusing on producing some real builds too. It seems like everyone is doing the same things now-a-days. We really want to do some new things and try to be different without being weird. We will always use Air Lift Performance and will always be a shop that people can count on. We just want to do more!
ALP: If you could put any car on Air Lift Performance in the world, what would it be and why? ABM:It would have to be my 1988 Porsche 911, a car my father bought new in '88. He drove it every day for year after year! Now it's mine and I'm slowly fixing it up. I think he would kill me if I ever put Air Lift Performance on it, but the great thing about air suspension is that he would never know!
Thanks to Keith from AB Motoring for taking the time to speak to Air Lift Performance.
Make sure you follow them on Facebook here: https://www.facebook.com/AbMotoring and Instagram here: https://www.instagram.com/abmotoring/
Get The Latest from Air Lift Performance
Want first access to big sale events, performance suspension news, and exclusive drops that sell out quickly?
Subscribe To Our Newsletter