SEMA Preview: Carl Taylor's Supercharged E46 V8
10/31/2015
It's no secret that Carl Taylor has a love affair for wild BMWs. This year he may well have outdone himself with two of his wildest creations yet. Not one, but two wide arched Rocket Bunny M3s!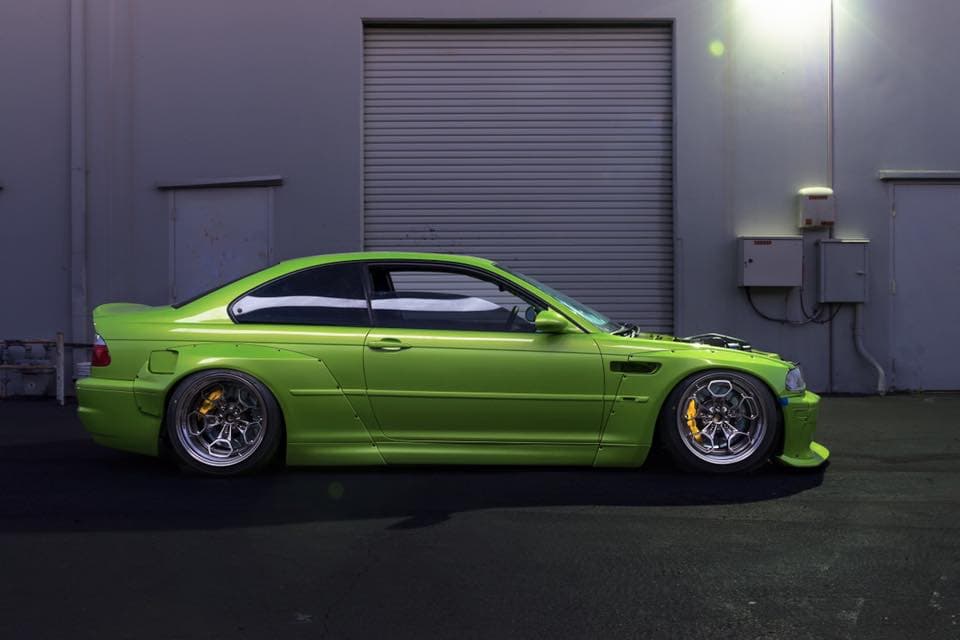 With a reworking of last years E36 in the works for this years SEMA show, this new build E46 M3 is in good company. You'd be forgiven for not making it past the striking exterior, but the internet has been ablaze with talk of whats under the hood. It's not from BMW, and it's not even European… Carl's definitely got in the spirit of SEMA and shoehorned in a Vortech boosted Chevy LS2 into the M3, courtesy of BenzWorks.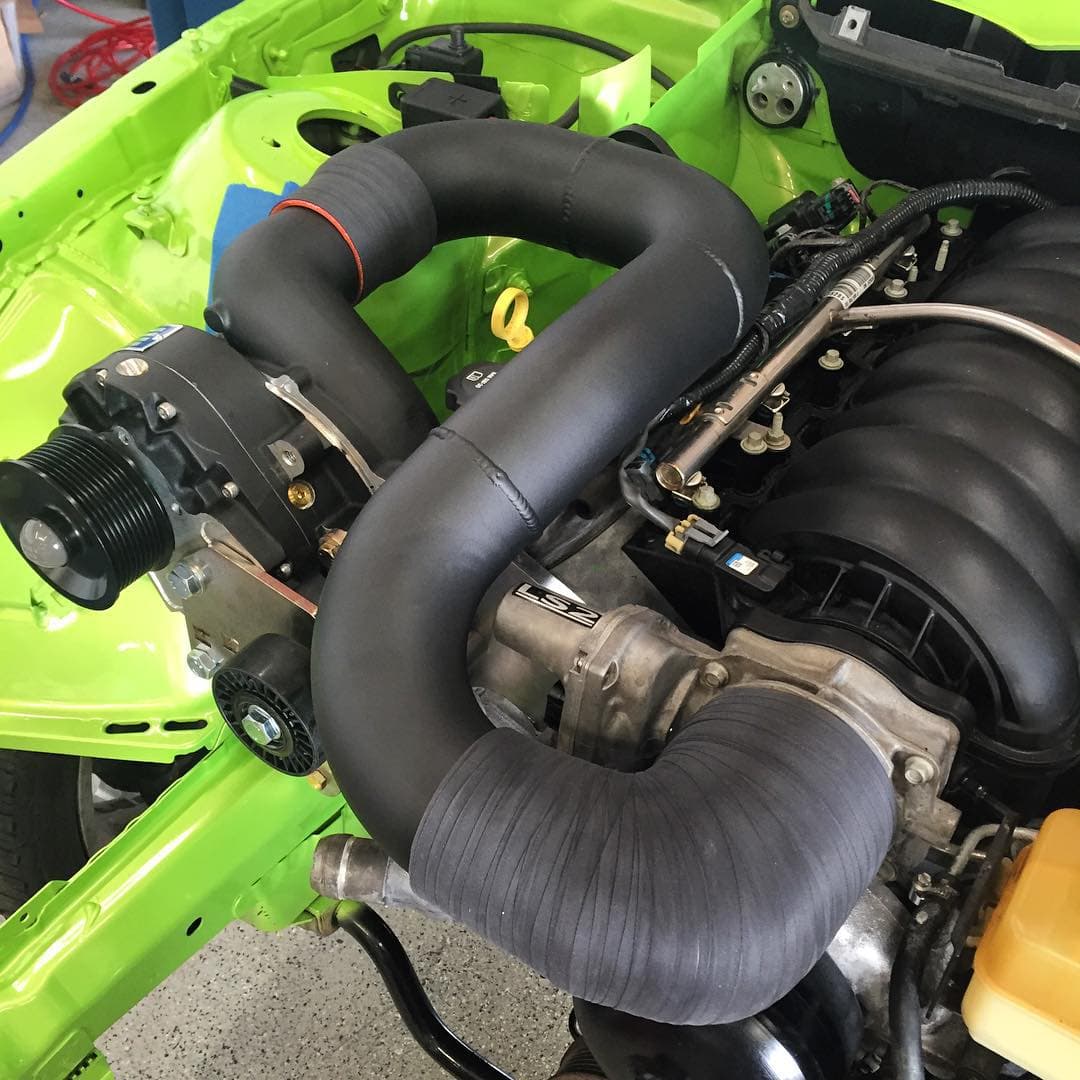 No stranger to Rocket Bunny builds, Carl has upped the game for this year by using the new box style 'Pandem'  kit. One of the first cars to wear the new style, it allows the E46 to swallow the huge 18×12.5 Rotiform rear wheels. Think about that for a second, that is a full 25 inches of wheel on the back axle! Couple the wheels with Toyo R888 tires and the rolling stock should have no problems taming the horsepower from the new power plant.
Bringing the chassis closer to the deck, Carl has chosen the new Air Lift Performance 3H air management system. With the very latest height and pressure sensing technology, the Air Lift Performance 3H ensures that the driving characteristics match the awesome looks.
Carl's E46 will be in the Air Lift Performance booth 23233 at Sema 2015 and a full feature gallery of this awesome build will be coming soon!
Get The Latest from Air Lift Performance
Want first access to big sale events, performance suspension news, and exclusive drops that sell out quickly?
Subscribe To Our Newsletter