#LIFEONAIR - PVW Mk2 Golf x Air Lift Performance Part 2 - The Install
4/25/2016
Earlier in the year we introduced you to Part 1 of PVW Magazine's Air Lift Performance build – a VR6-powered Mk2 Golf switching from outdated coilovers to the latest 3H management paired with Slam Series struts front and back for the MK2. After dropping the Mk2 down @ The Install Company in Leicester, owner Dave Kennedy gave the team a very specific brief on how the install should look: "Do whatever you like."
Presenting someone with this type of blank canvas is a bold move, but The Install Company are no strangers to Air Lift Performance! In fact, bossman Phil James has ran Air Lift Performance on multiple demo cars as well as being responsible for some of the best boot builds in the UK. His attention to detail and first hand experience of Air Lift Performance ensures every build, no matter how big or small, is completed to the absolute highest standard. Let's take a closer look at Dave's build…
"Giving someone such an open brief is always a little risky, but when you're dealing with the incredible Phil at The Install Company, I had no fear at all with what I would come back to," explains Dave. "I love how the install is both subtle and at the same time showy, how it ties in perfectly with the overall theme of the car, and how it doesn't look at all out of place in the Mk2 – like some installs sometimes can."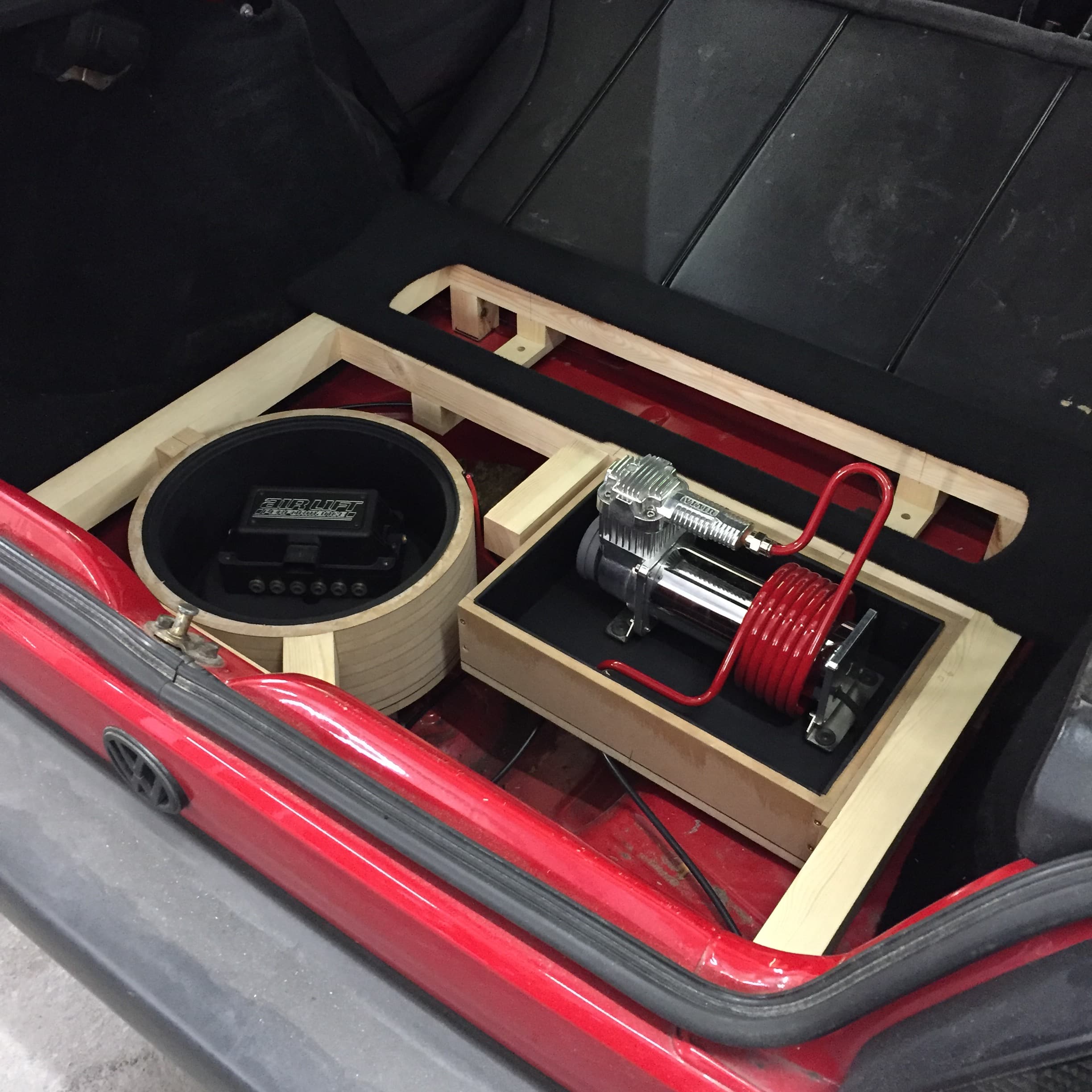 Using a single pump, single tank setup, Phil also incorporated the Air Lift Performance manifold by beautifully sinking it into the custom boot floor. The VIAIR pump benefits from color-coded copper pipework wrapped around the compressor and into the aluminum tank, also color-coded to the Mk2's exterior paint.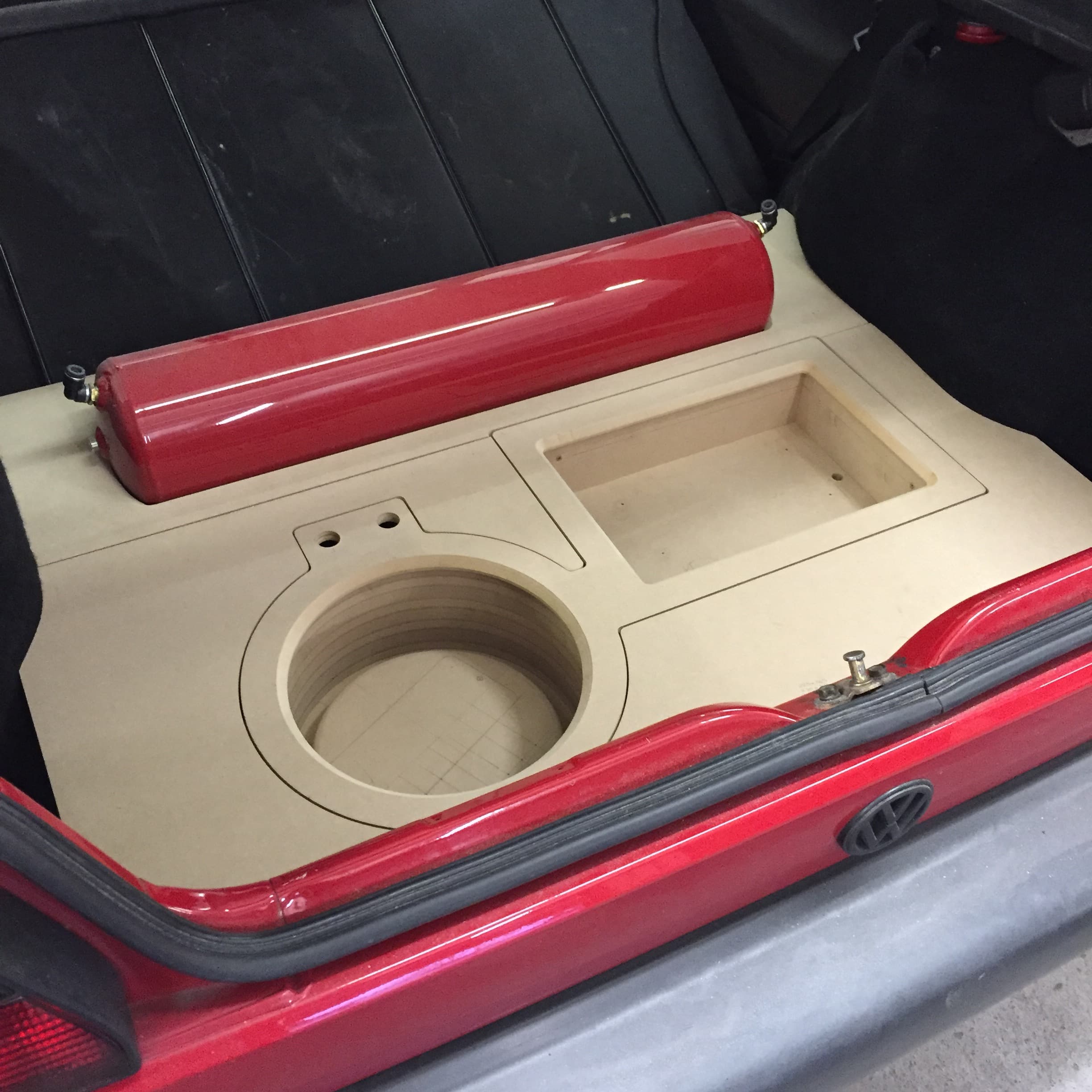 Up front, the 3H controller shows prominently, sitting flush against the trim for an OEM look. "I love how the controller looks mounted up front in front of the gear stick, and how easy the new management is to use too. The looping hard lines over the compressor are such a cool touch, I love the color-coding of the tank, the lines, and the 'fit and finish' of the whole thing. It is just out of this world — it's almost too good for my car."
As a final finishing touch to ensure maximum lows for the Mk2, Phil also notched the chassis to give additional driveshaft clearance, meaning the Golf can drive right on the floor without any issues – only being raised for speed bumps or obstacles.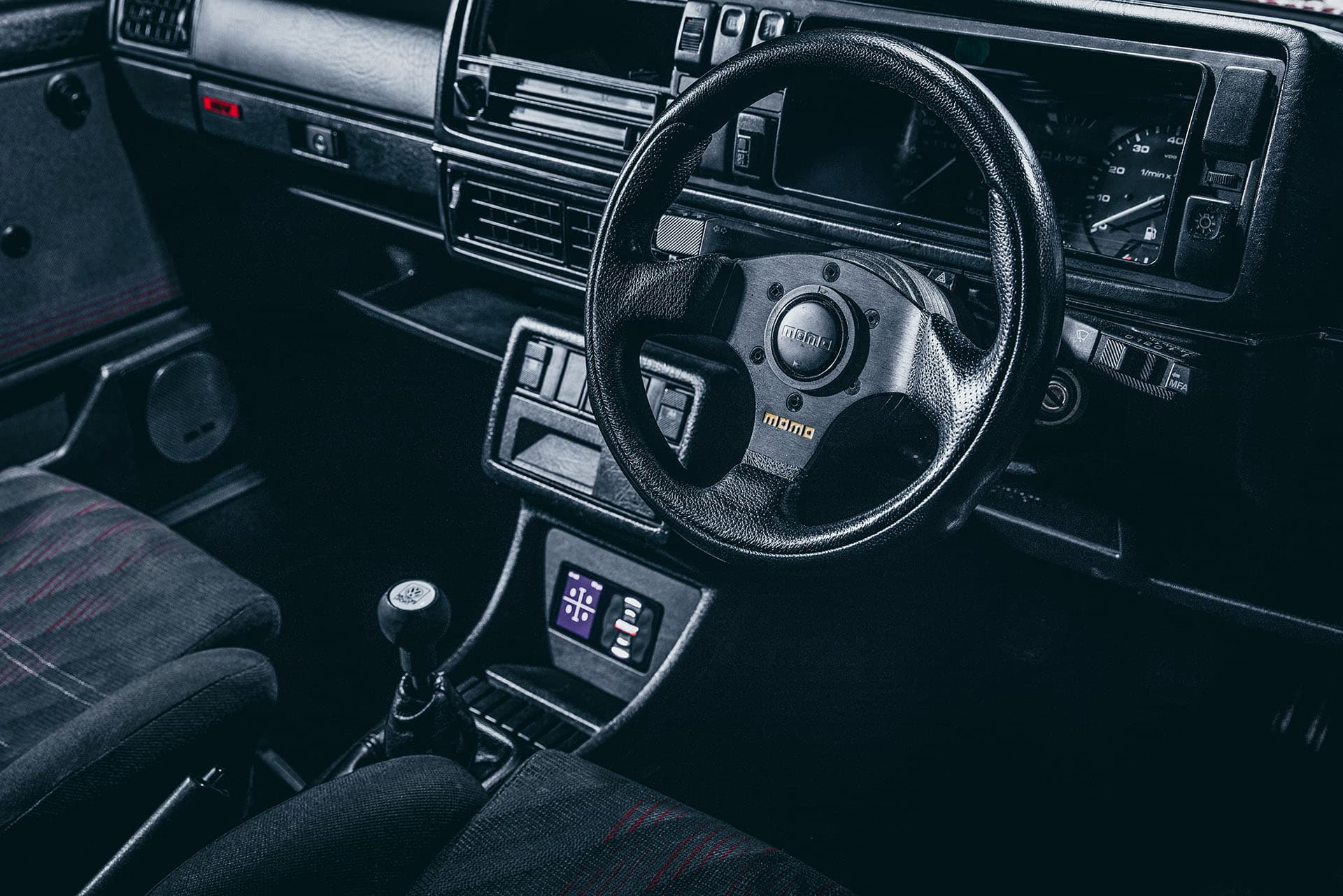 'The kit has truly blown my mind," adds Dave. "Being in the job I am in, I've heard it all when it comes to air ride. The good, the bad, and the ugly. Well, the Air Lift Performance air management and suspension kit together have opened my eyes to how good the Air Lift Performance products are."
"Coming from years of high-end coilovers, it handles so much better than I expected, period. In fact, I've not had a single moment where I've thought that my old coilovers would be better here, not one, and I'm about as fussy as they come. And the ride quality? I forgot how nice it is to have a car that doesn't shake you to bits over everything! Having the Air Lift Performance setup on my Mk2 hasn't just opened my eyes, it's honestly blown my mind to how good a kit it really is."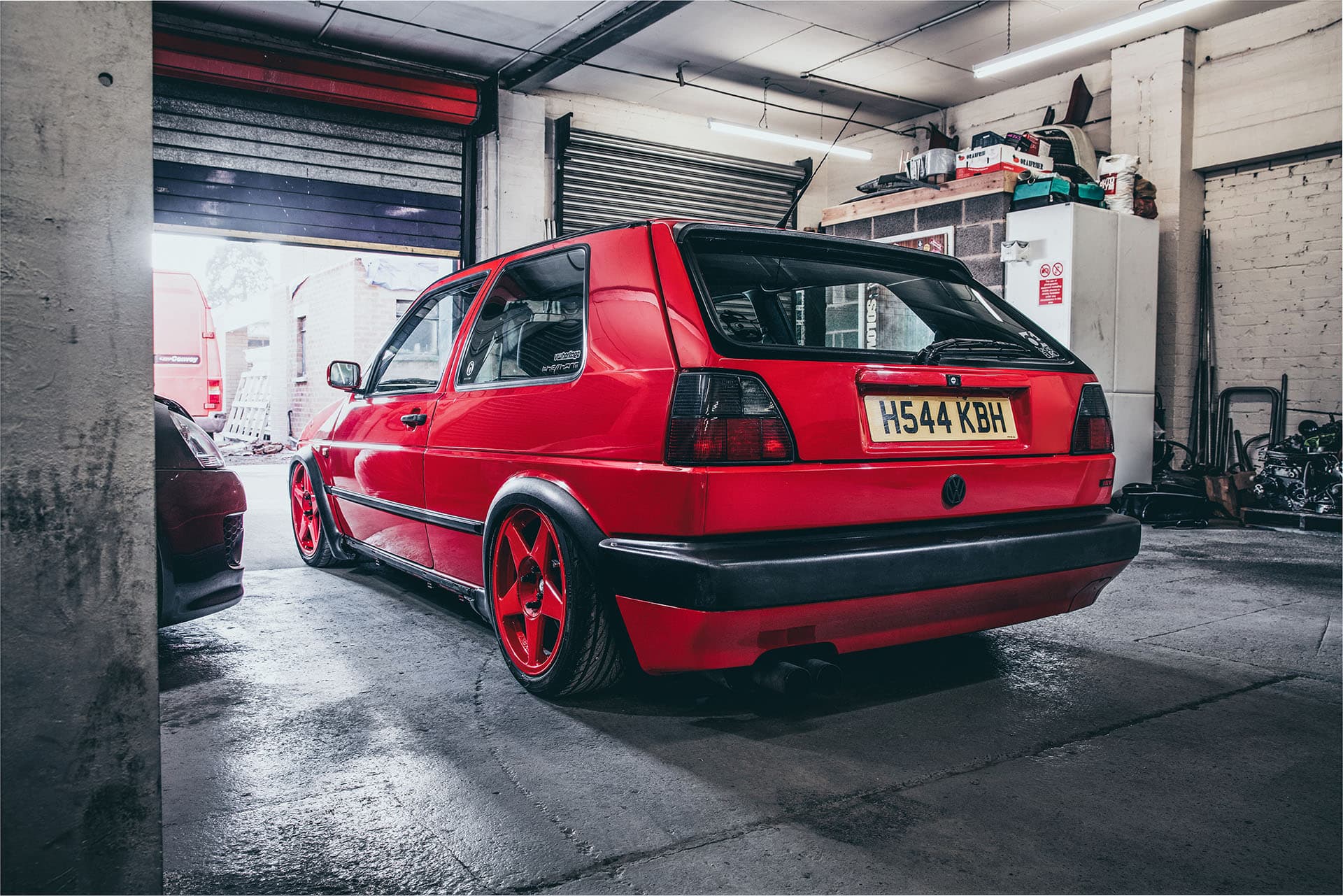 "The real question when reviewing any new product is; would I buy it again for a different car? I absolutely would, and I'd have no hesitation in taking it to The Install Company again too. After all, once you've had the best…"
Get The Latest from Air Lift Performance
Want first access to big sale events, performance suspension news, and exclusive drops that sell out quickly?
Subscribe To Our Newsletter