Players Classic Spotlight: The 'Purist' E30 BMW M3
6/25/2015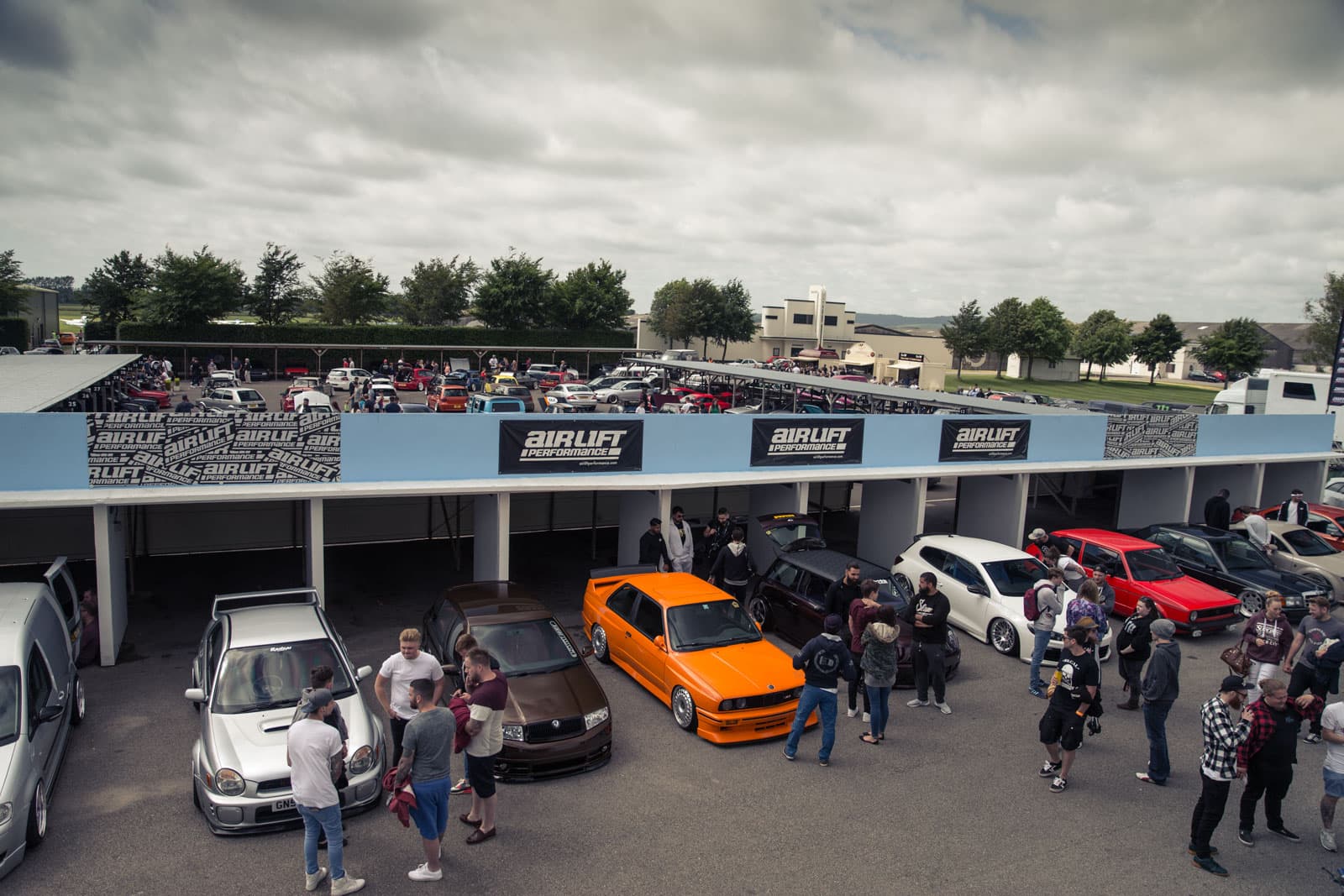 Lurking in the paddock at Players Classic, you'd be hard pressed not to notice a rather special E30 M3 finished in retina-searing orange.
Viewing the car from the back, the tongue in check 'PUR35T' number plate can be seen, hinting that there is more to this build than meets the eye…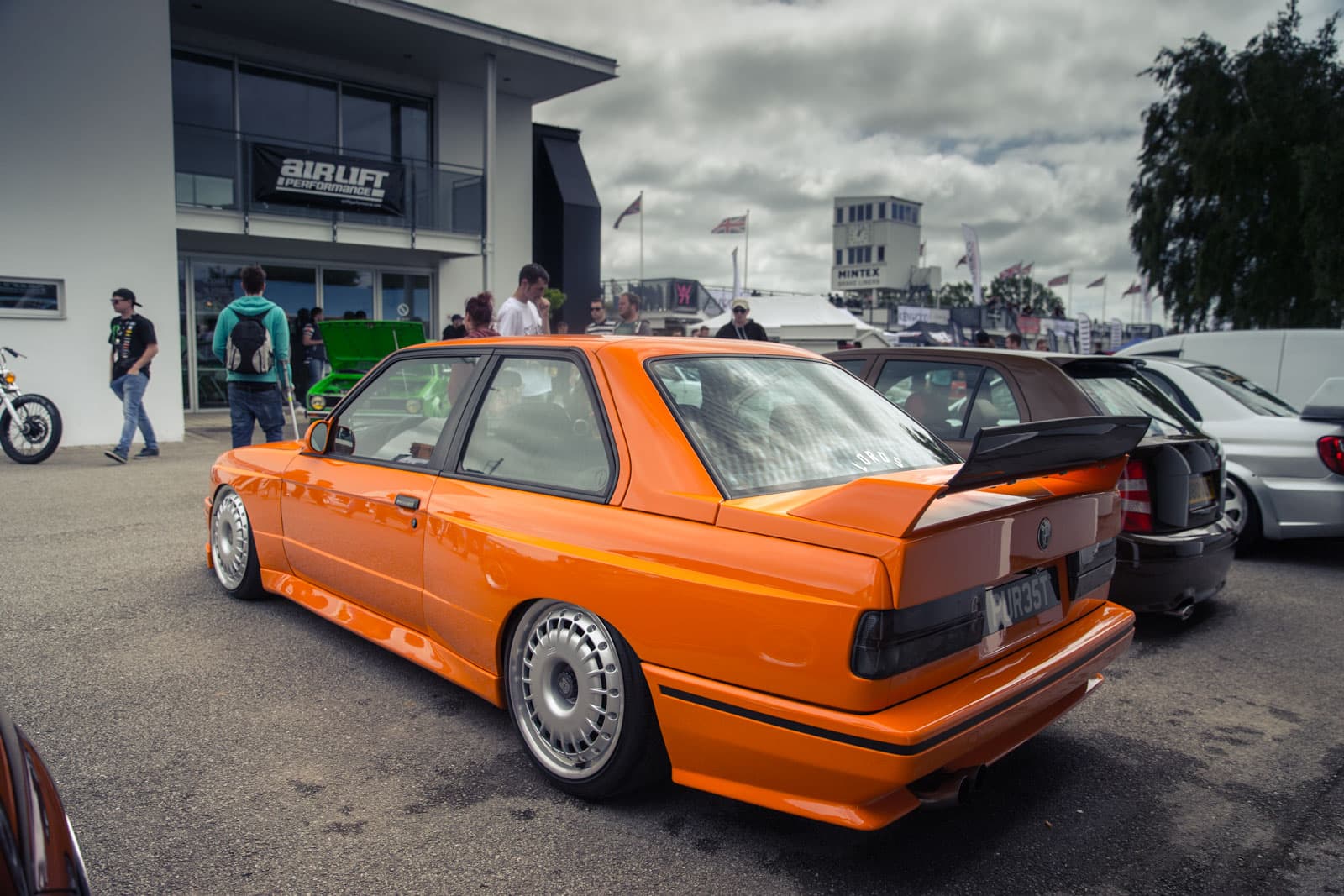 A purist is a person who insists on 'absolute adherence to traditional rules or structures.' As you might have guessed, owner Nick isn't someone who falls into this category, and he has a pretty good sense of humor to go with that eye for detail.
In creating his own personal take on the classic E30 base, he's certainly ruffled the feathers of the die hard M3 community, and that plate is the icing on the cake!
Using Air Lift air suspension to bring the iconic chassis closer to terra firma, this E30 uses a newer 'S54' E46 engine to power the Bugatti EB110 centre lock wheels through an E36 M3 gearbox.
By being open to pulling parts from other vehicles, Nick has been free to create his own very special Bavarian 'bahn stormer.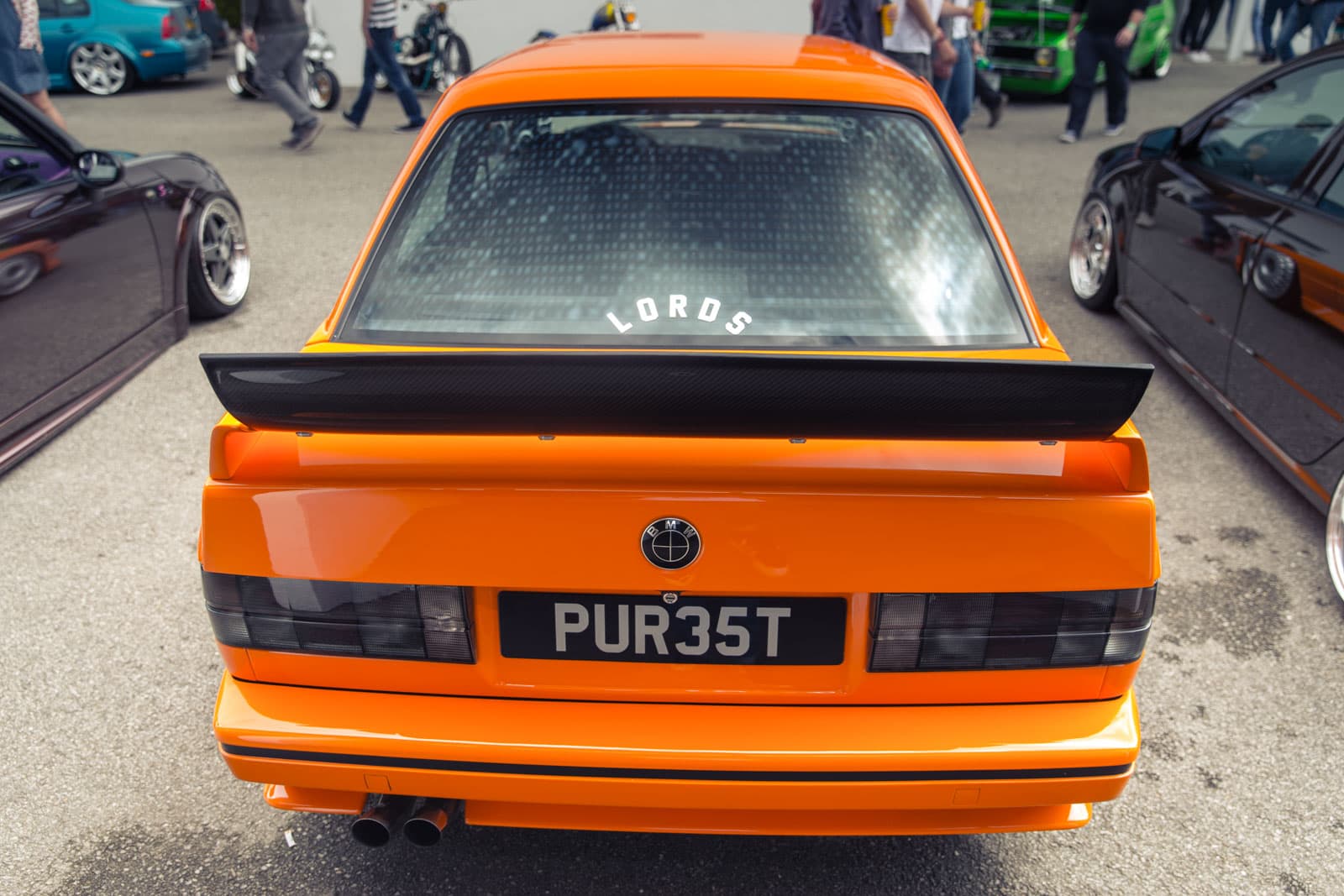 New for this season are the Bugatti wheels and BMW Motorsport DTM spoiler. If you look closely you will also spot matching BMW Motorsport mirrors.
It's subtle touches like this that bring the car into a whole other league since we last spotlighted the car at it's debut here: https://www.airliftperformance.com/blog/spotlight-nick-sahotas-bmw-e30-m3/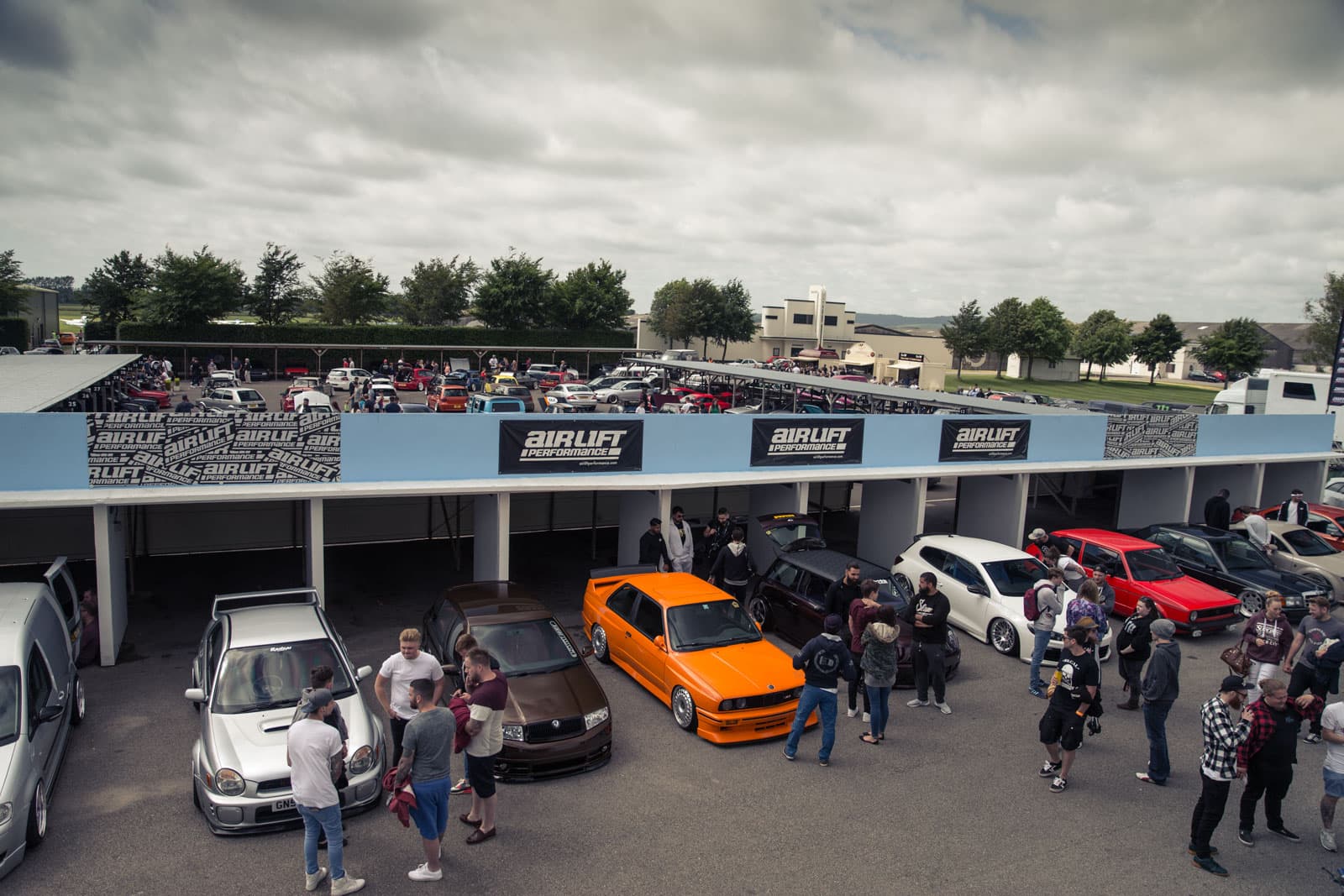 And if you're sitting back thinking this car doesn't get driven, you're mistaken. As a recent trip to Wöthersee Treffen put those rumours to rest!
Get The Latest from Air Lift Performance
Want first access to big sale events, performance suspension news, and exclusive drops that sell out quickly?
Subscribe To Our Newsletter