Fast Car Magazine 350Z Does Time Attack!
7/21/2014
Earlier this year UK-based tuning magazine Fast Car built a Nissan 350Z cover car with a little help from Air Lift Performance. It definitely looked the part slammed over 3SDM wheels, but Jules and the team wanted to go one step further and test its performance at the ultimate level. The answer? Enter it within the UK Time Attack Championship  – the first air-equipped car to ever compete, and a chance to really see how Air Lift suspension performs under pressure!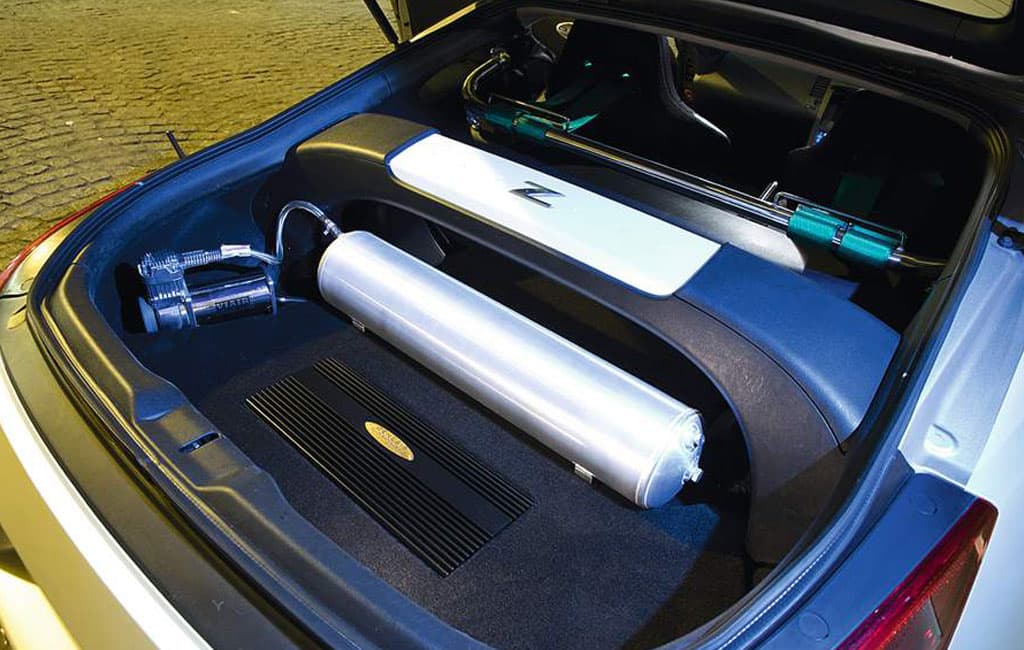 Midge from Fast Car explains; "If we had a quid for every time someone said: 'Why have you put your 350Z on air? You've ruined its handling!' We'd have enough money for a two-week bender in Vegas! So, in an attempt to educate these narrow minded fools, we've decided to enter Round 3 of Time Attack. To celebrate the fact that anyone can hit the track in this awesome spectacle of motorsport – we'll be doing it in an air-bagged, street-legal show car, the Fast Car 350Z"
Proving that the Air Lift Performance Series could take a full days track punishment, Midge and the team posted impressive results all day despite the heavy sound install and low power compared to the rest of the field. 'The car felt seriously good – a huge improvement over stock' adds Midge. 'It genuinely surprised us at just how flat the car cornered. If only my track skills were as good as the suspension, we might have won!'
Get The Latest from Air Lift Performance
Want first access to big sale events, performance suspension news, and exclusive drops that sell out quickly?
Subscribe To Our Newsletter