ATW: South Africa - A Triple Threat Of Golf Rs
7/15/2021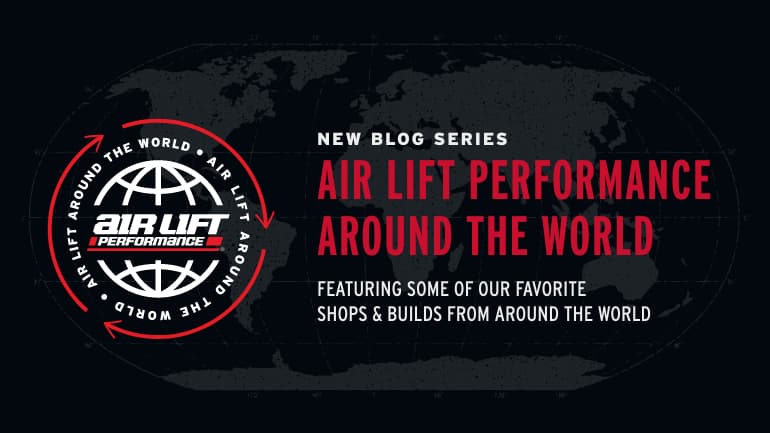 Since the Volkswagen Golf R's release back in 2009, it's taken the popularity of VW's Golf to a whole new level. Adding AWD to a turbocharged hot-hatch was always going to be a winning formula, and that's even before you introduce it to the world of tuning!
Ever since the '80s the original Golf GTI has been a benchmark in the hot-hatch world, but there's always been that one limitation that comes into play once you start upping the stock power – traction. Sure, a limited slip differential will raise that bar further, but – especially in South Africa – hot-hatch enthusiasts like to take things even further. Especially when it comes to adding power.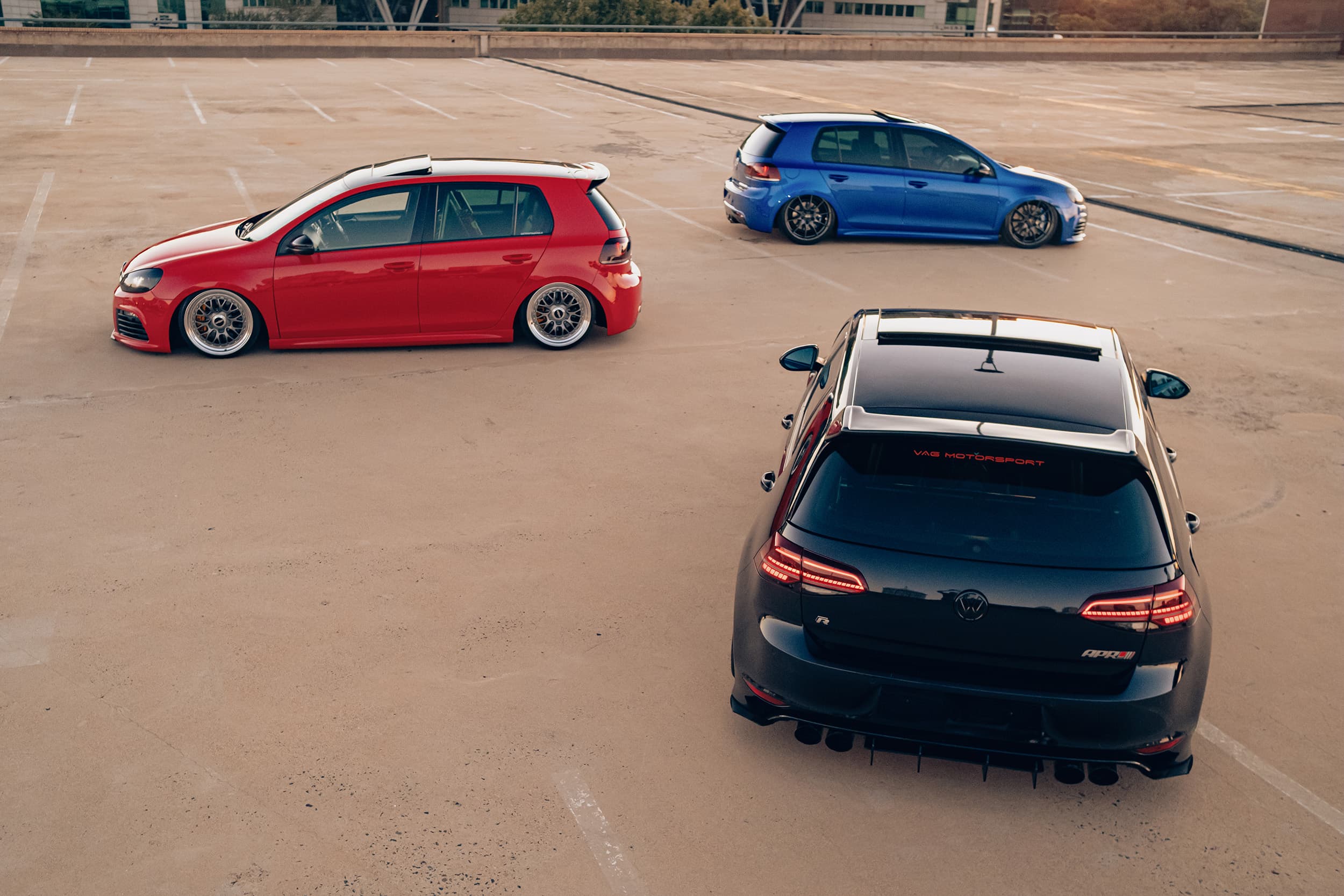 With the introduction of AWD in the Golf R and that brilliant Haldex system, that issue was pretty much solved and all over the world you now find highly tuned versions of these cars, quick enough to devastate a plethora of sports and even supercars. All while remaining totally usable on a daily basis and – in the case of the Golf R especially – fairly unsuspecting, too.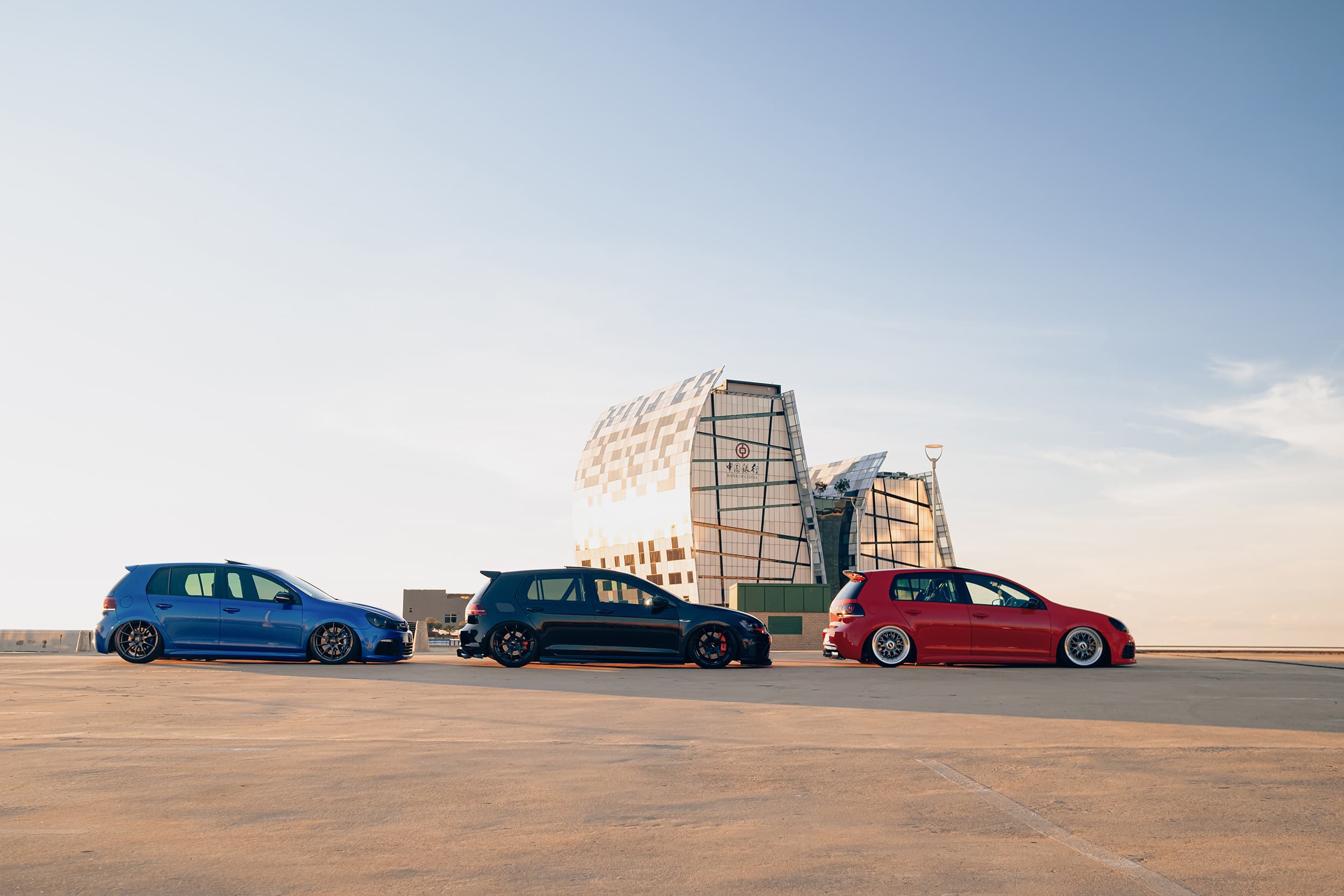 Given the Golf Rs popularity in South Africa, there's no better way to showcase just how versatile a platform it is than by getting several together all united by Air Lift Performance suspension. While they differ in appearance, style and performance, they all remain perfectly usable and daily driven by all three owners. Let's take a closer look at 'em below.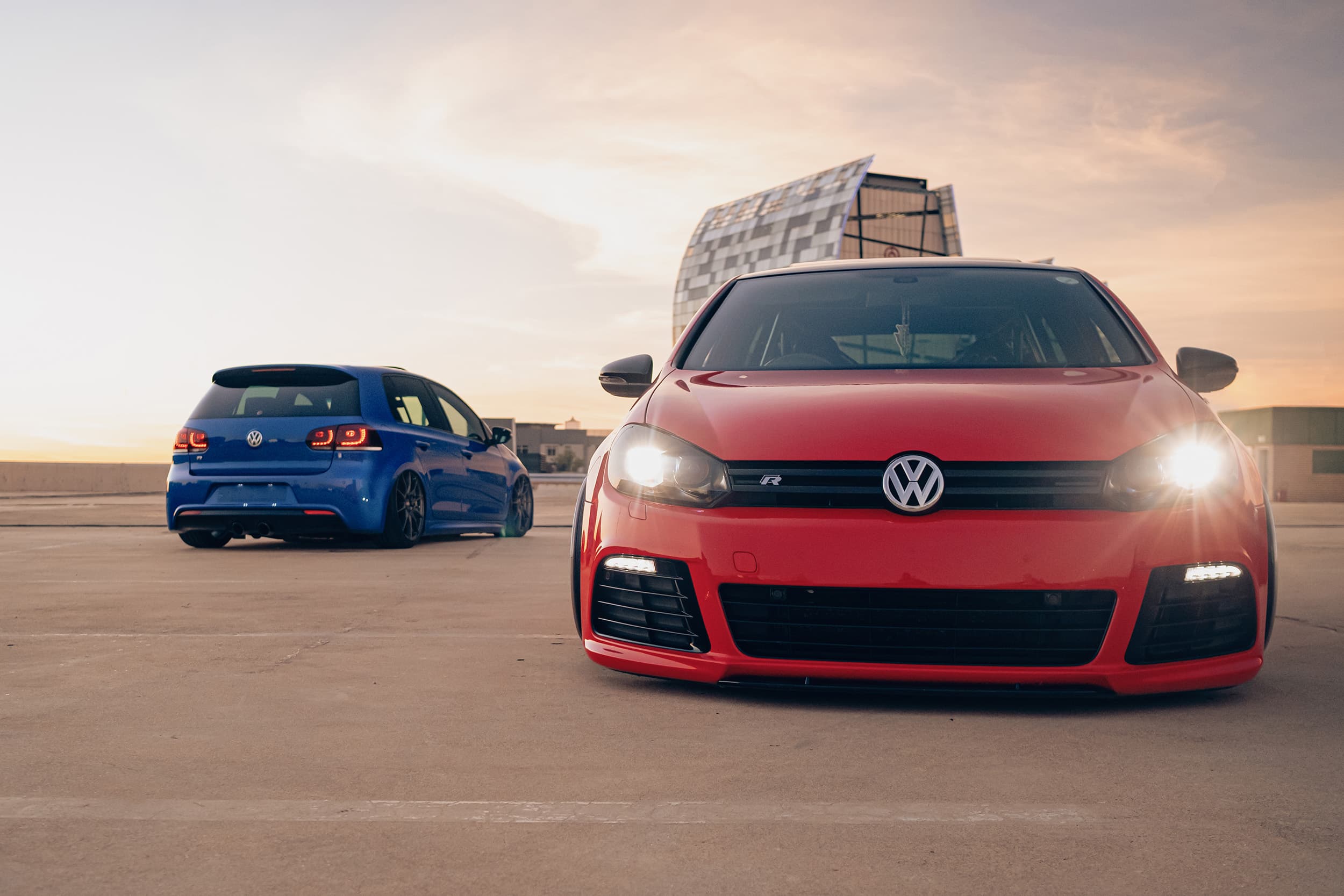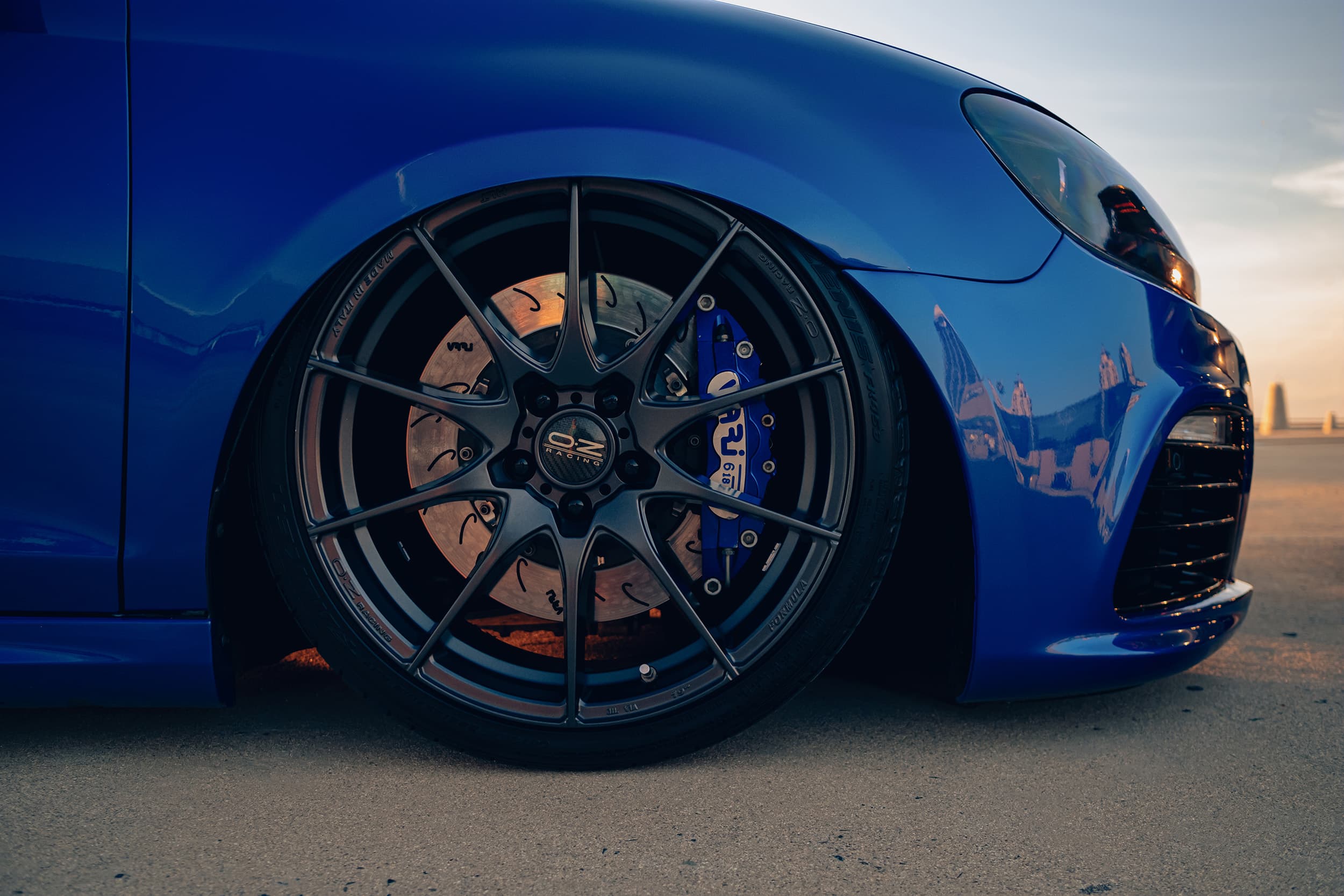 The Blue 6R here is owned by Naren, the red 6R his friend Irfann. As for the black 7R? That belongs to Preston, and while they all have different tastes they all utilize Air Lift Performance to not only improve the stance of their cars, but also massively improve the performance and handling.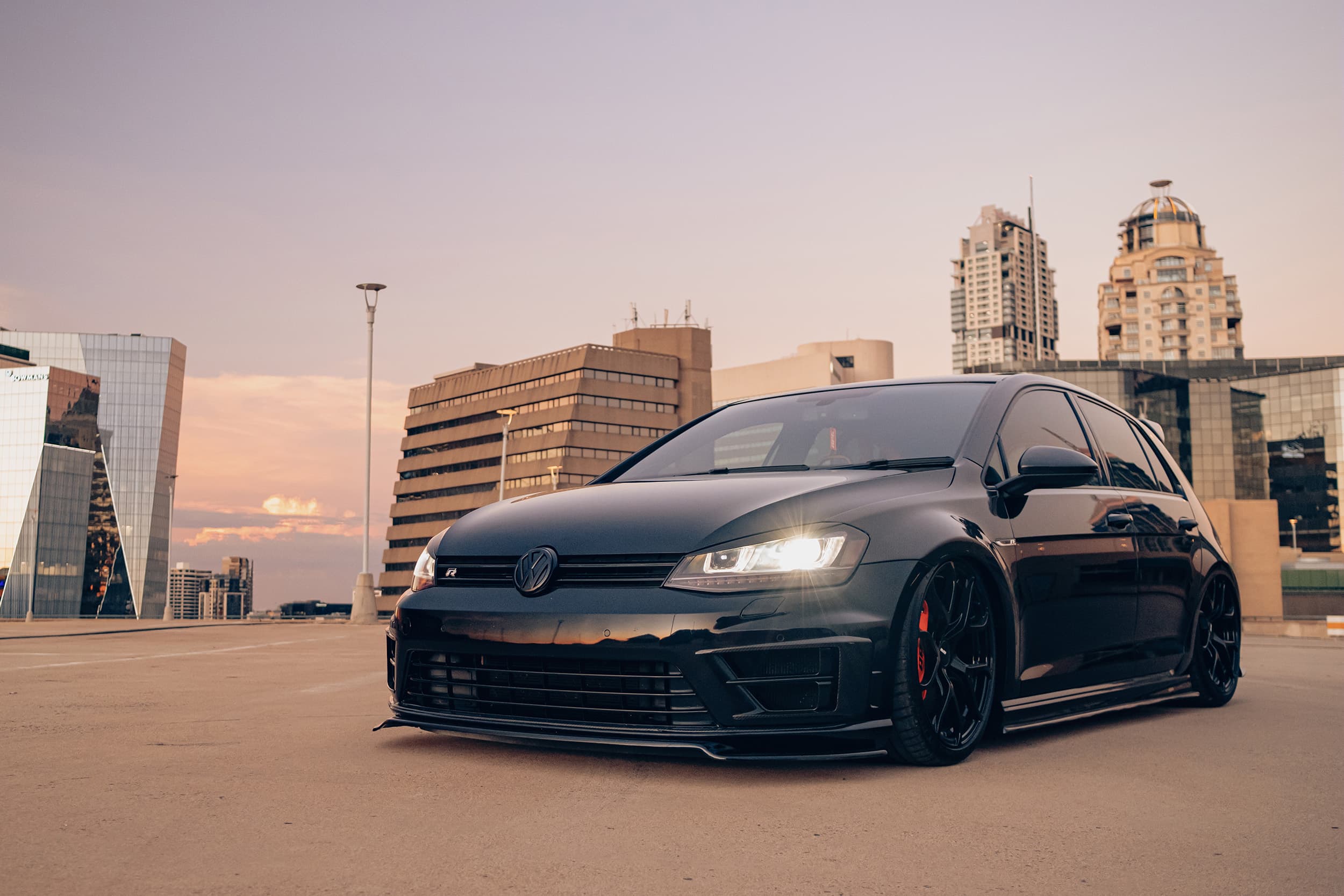 It's a similar story over on the management front too. Naren has opted for Air Lift 3H while Irfann and Preston have opted for 3P initially with the option to upgrade in the future too. How each car has approached the boot install varies massively, but they're all equally awesome.
Naren's tank and twin Viair compressors are hidden in the boot, with a custom hardline install showing off the manifold, and there's also the bottle for the water/meth kit in the back.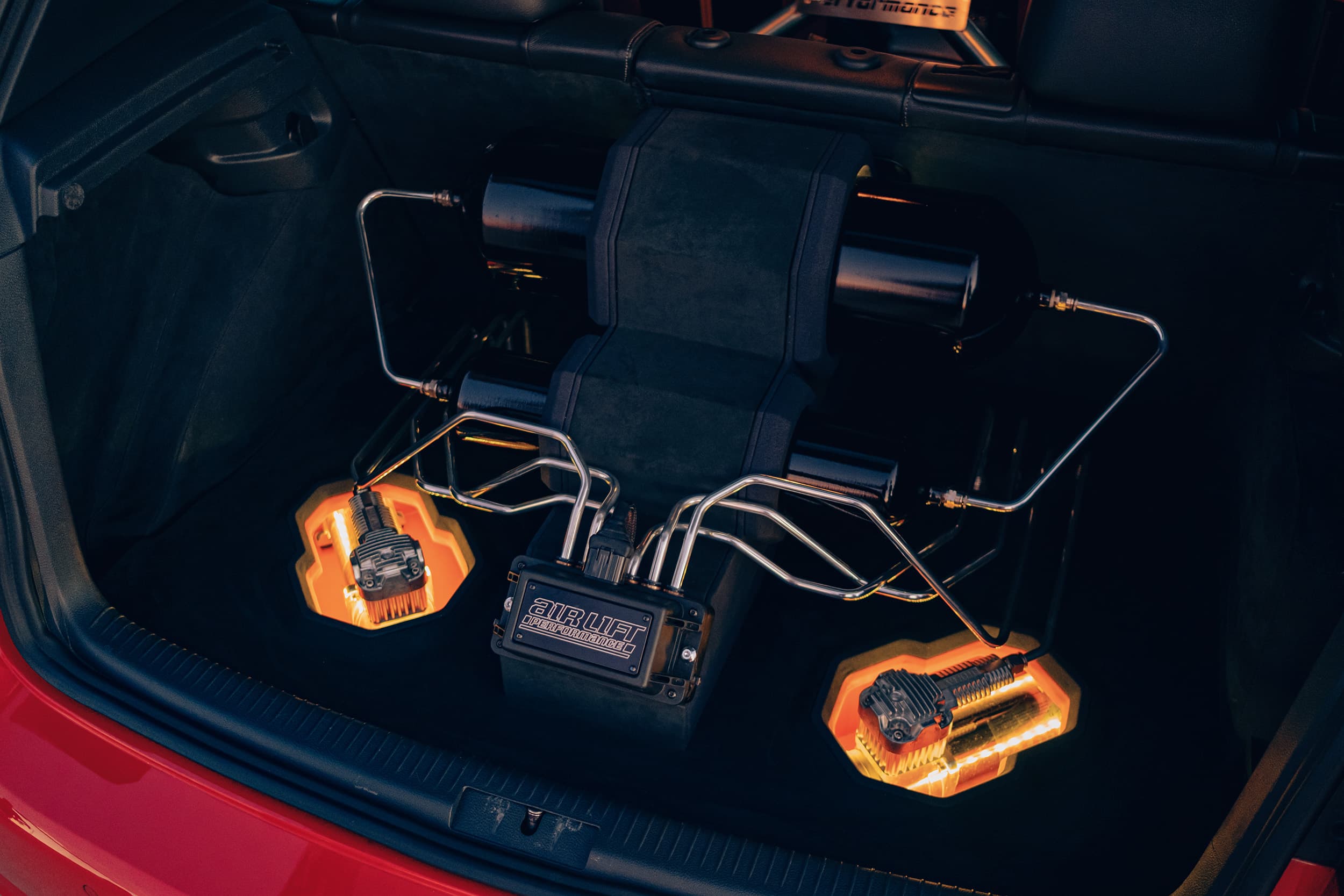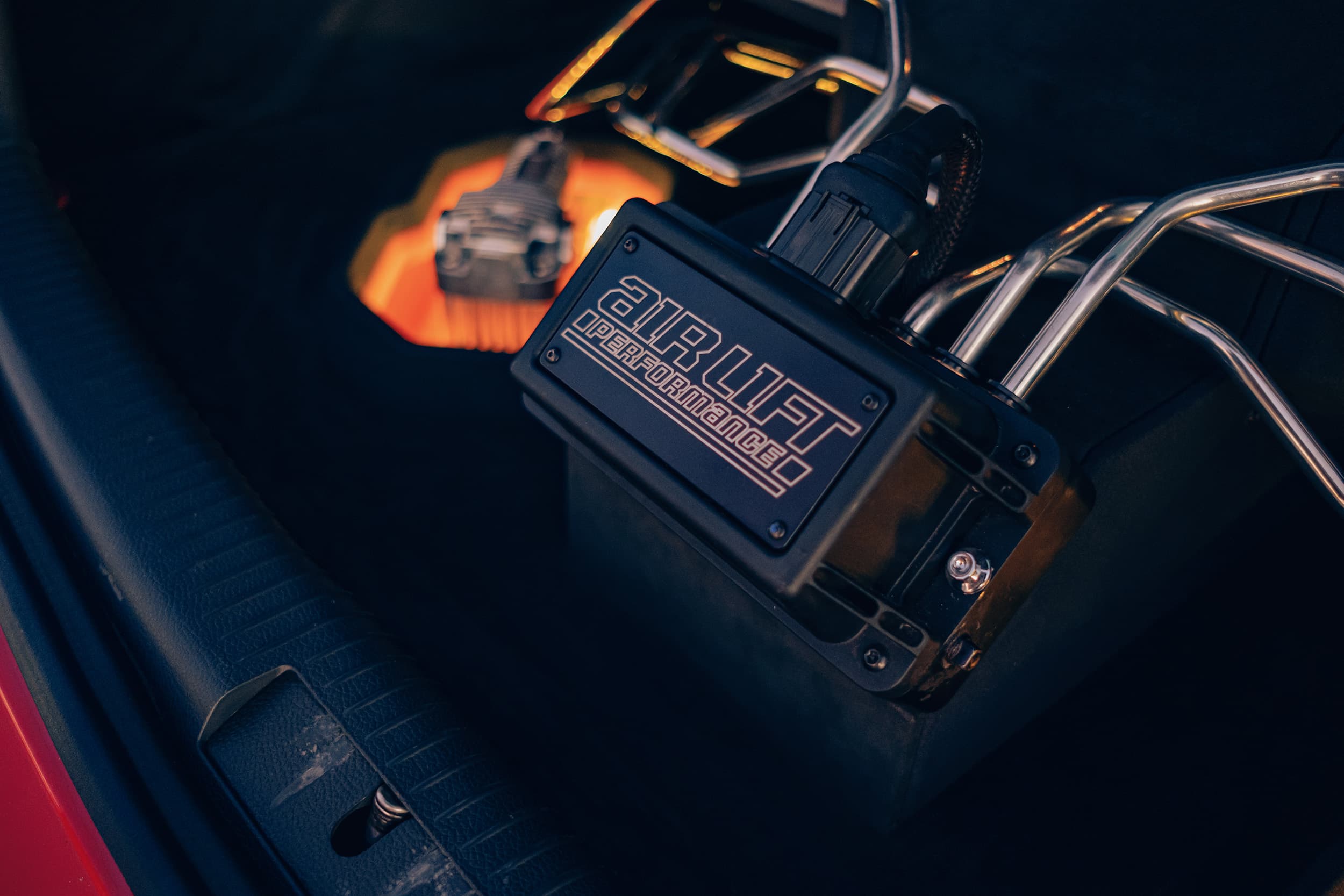 Irfaan opted for a more extreme install, taking up the entire boot, with twin tanks, twin compressors and hardlines, making for an epic piece of art.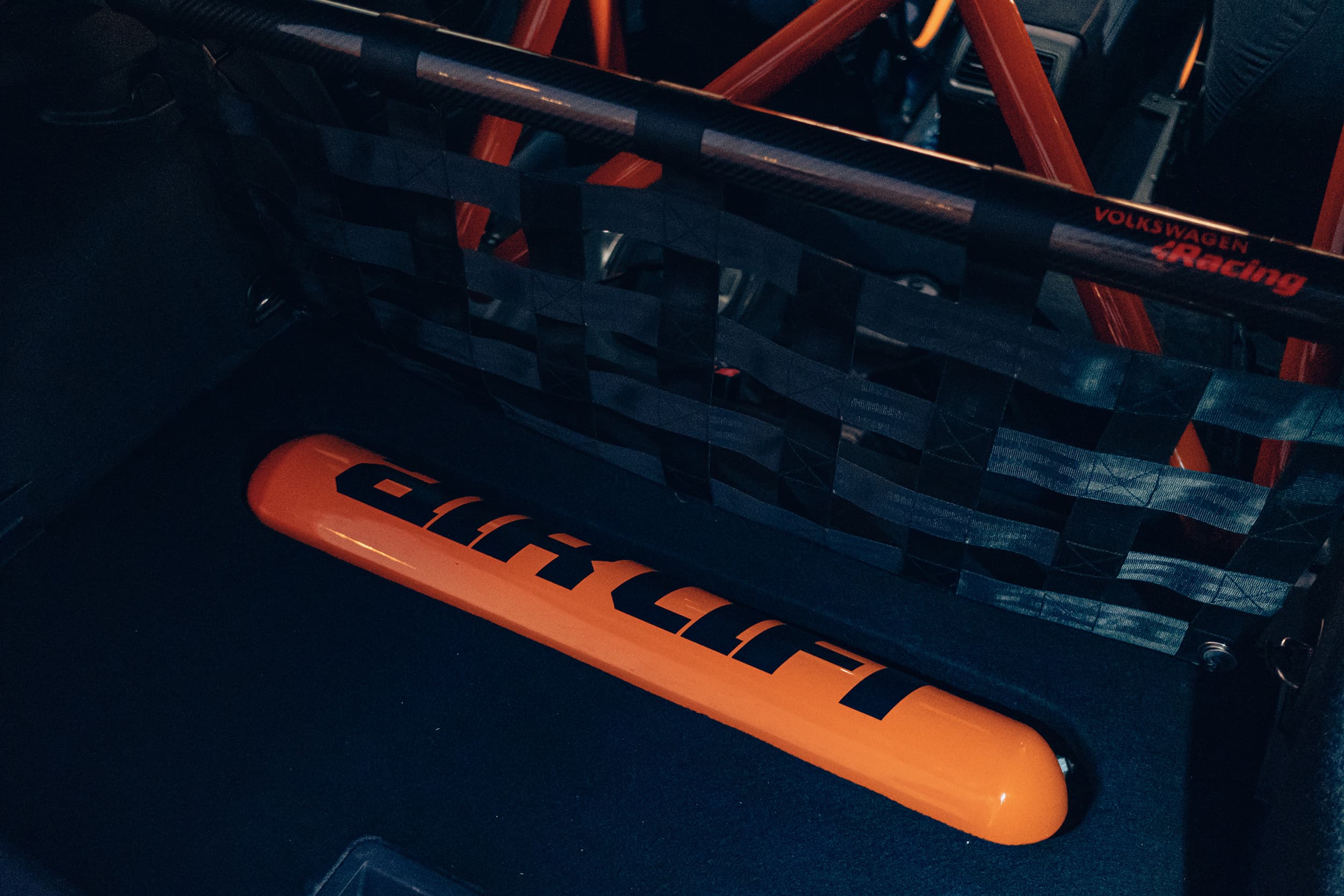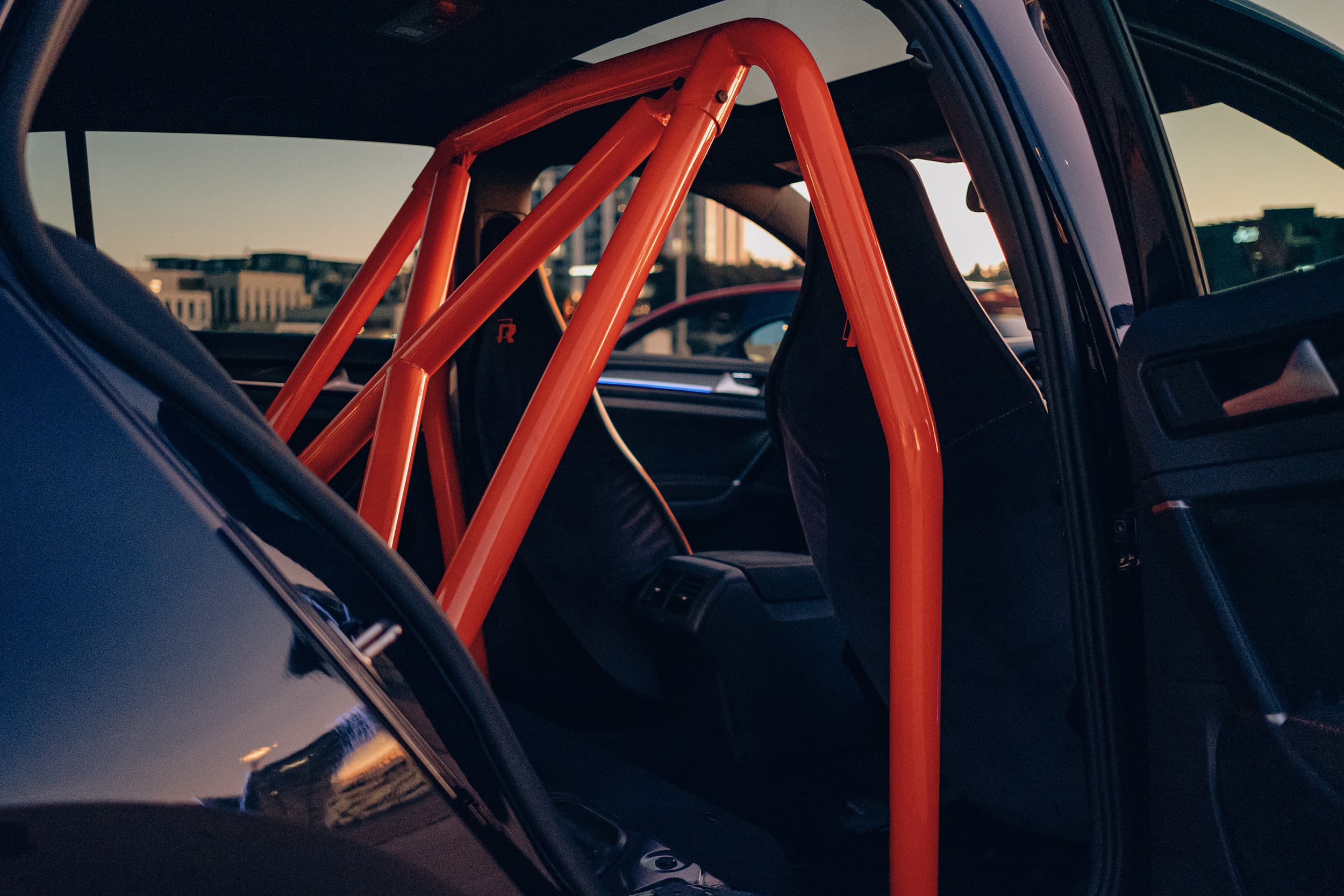 Preston's goal was a more sleek look, with only the tank being on display, recessed into the floorboard, and painted orange to match the theme of his car.
Looking a bit more in depth at each car, Naren's car was built as an all-out performance ride, with a fully built motor in tow. The list of upgrades is extensive, but includes things like a Garrett GTX3076R Gen 2 0.61 AR turbo, IE intake manifold, Ferrea titanium valves LOBA High-pressure Fuel Pump and Forge Twin cooler to mention just a few things. With a power output of 530HP and 630Nm on all fours, you can see why the clutches also had to be upgraded, to a SSP Sidewinder Stage 3 kit. Brakes were also upgraded to match, with a large 6-pot Vari system, with 355mm discs in front and 310mm sized ones in the rear.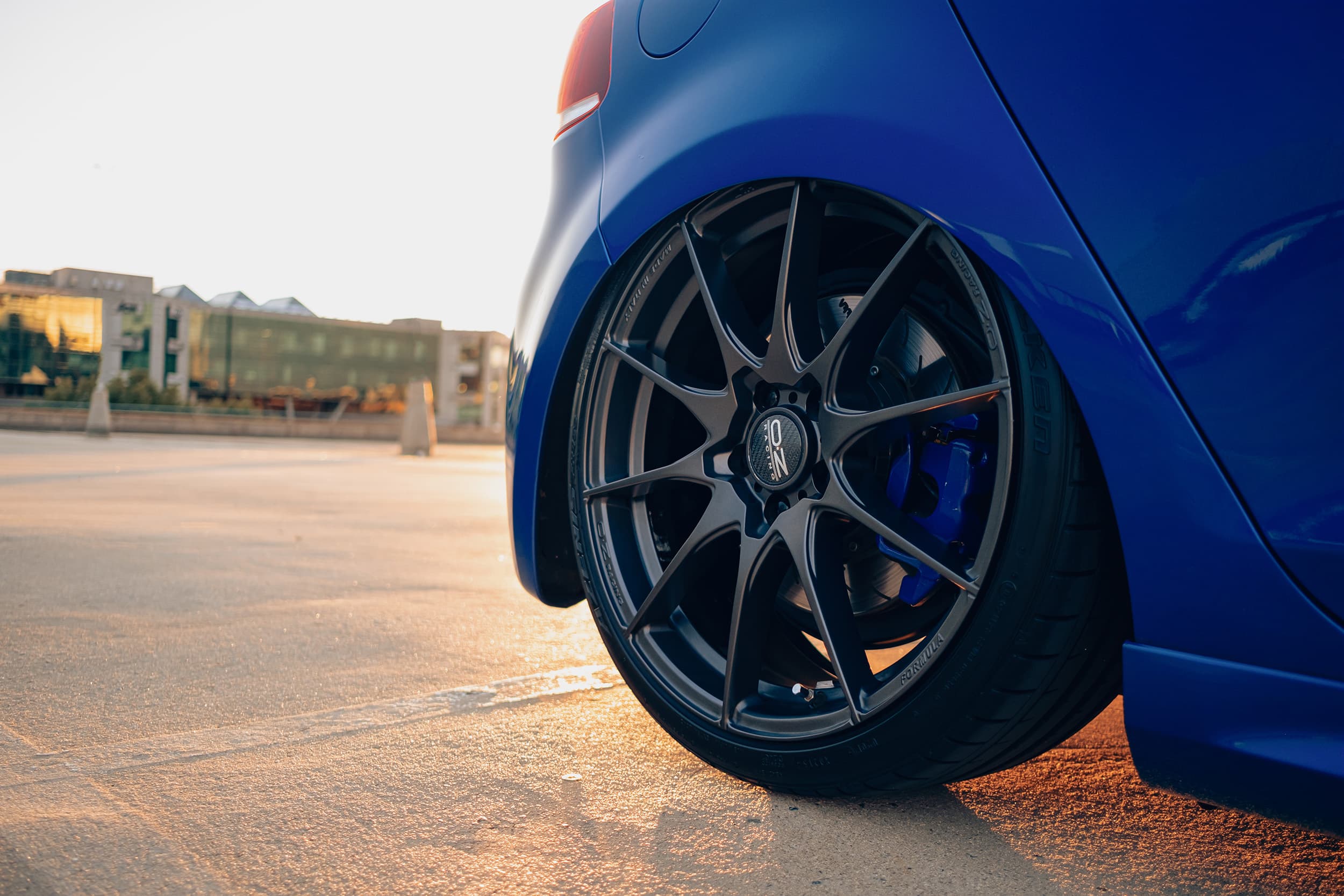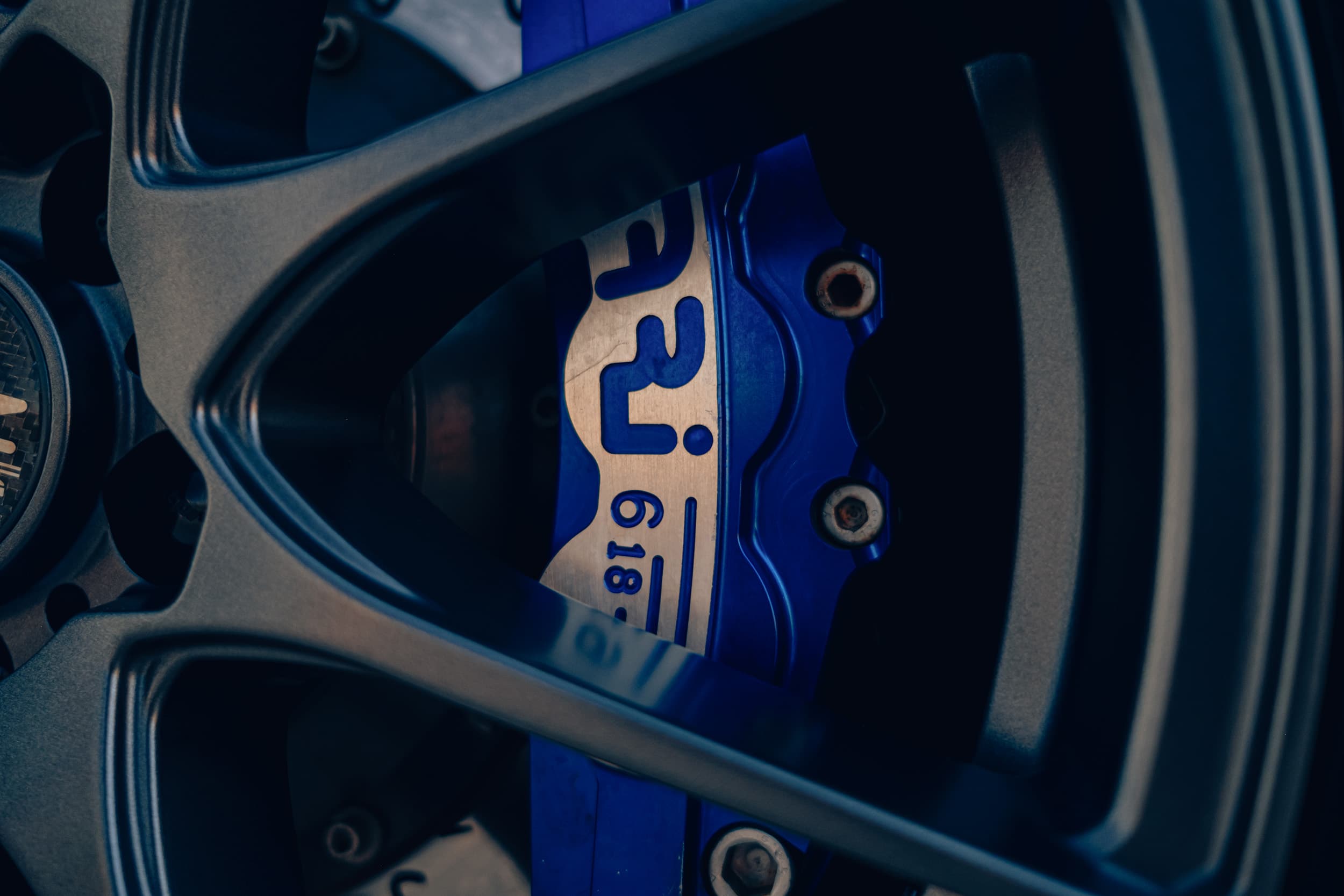 On the suspension side, the car also had a custom c-notch done, along with SuperPro aluminium control arms, a SuperPro anti-lift kit and finally VW Racing's engine, transmission and subframe mount kit. Wheels are lightweight but quality OZ Formula HLTs in 19" wrapped in Falken rubber, at 225/35/R19 all around.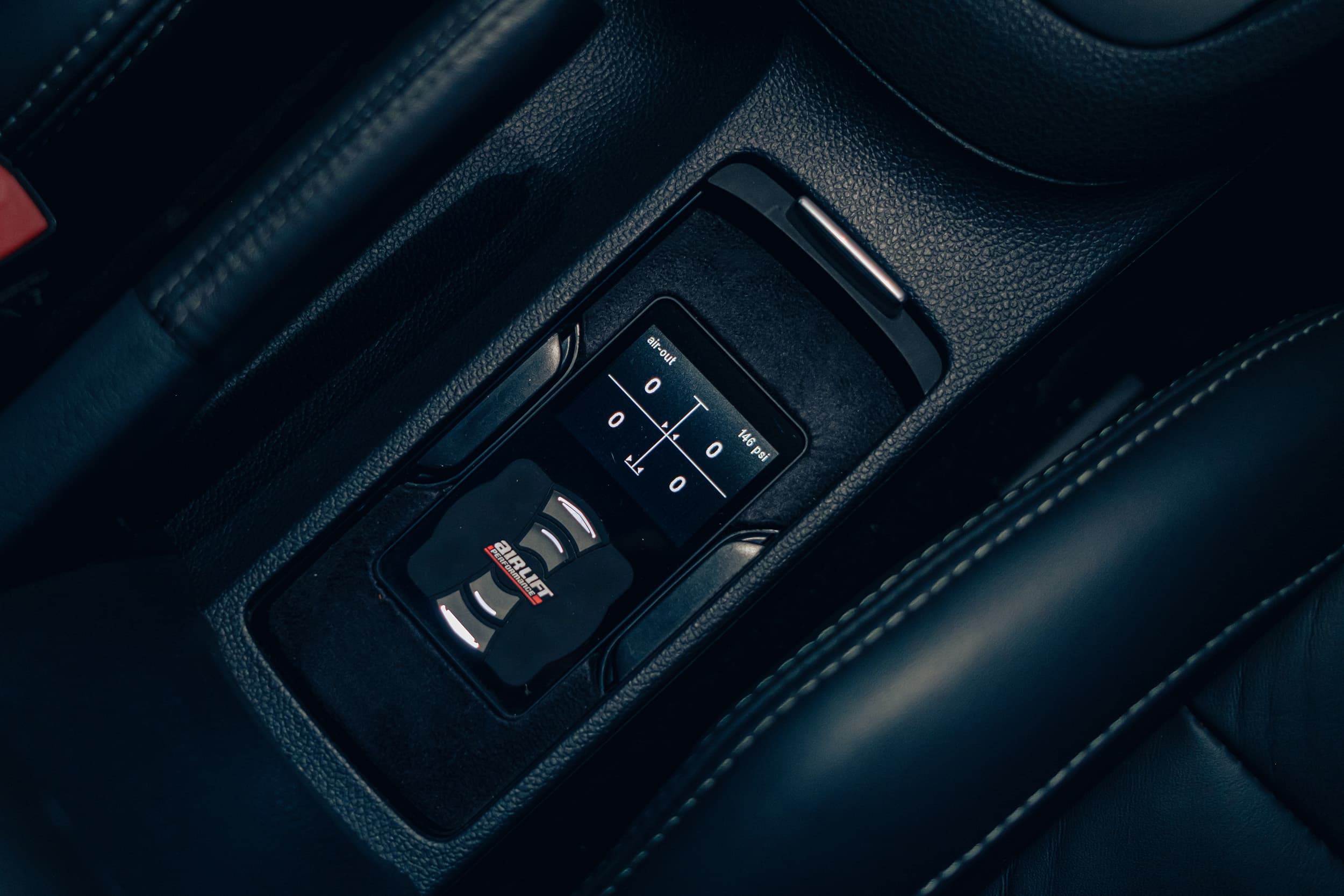 The interior was kept simple, with Audi RS4 Recaros and some Black Forest Industries bits, while the Air Lift controller was custom built into the centre console, where the cup-holders are usually found.
Looking at Prestons stealthy 7R, there's APR bits in play all over, including a full APR engine build, running a Stage 2 tune for 98RON fuel. His car takes noise levels to the extreme with an APR valveless track exhaust, and behind the APR lightweight wheels, there's APR 6 pot brakes, finished in M3 Competition orange, just like the rest of the highlights on Prestons car.
The front fenders on the R was removed and replaced with Seibon carbon fiber fenders that are 35mm wider than the stock equivalent. There's also a few items from Maxton, including a front lip, side skirts and rear diffuser.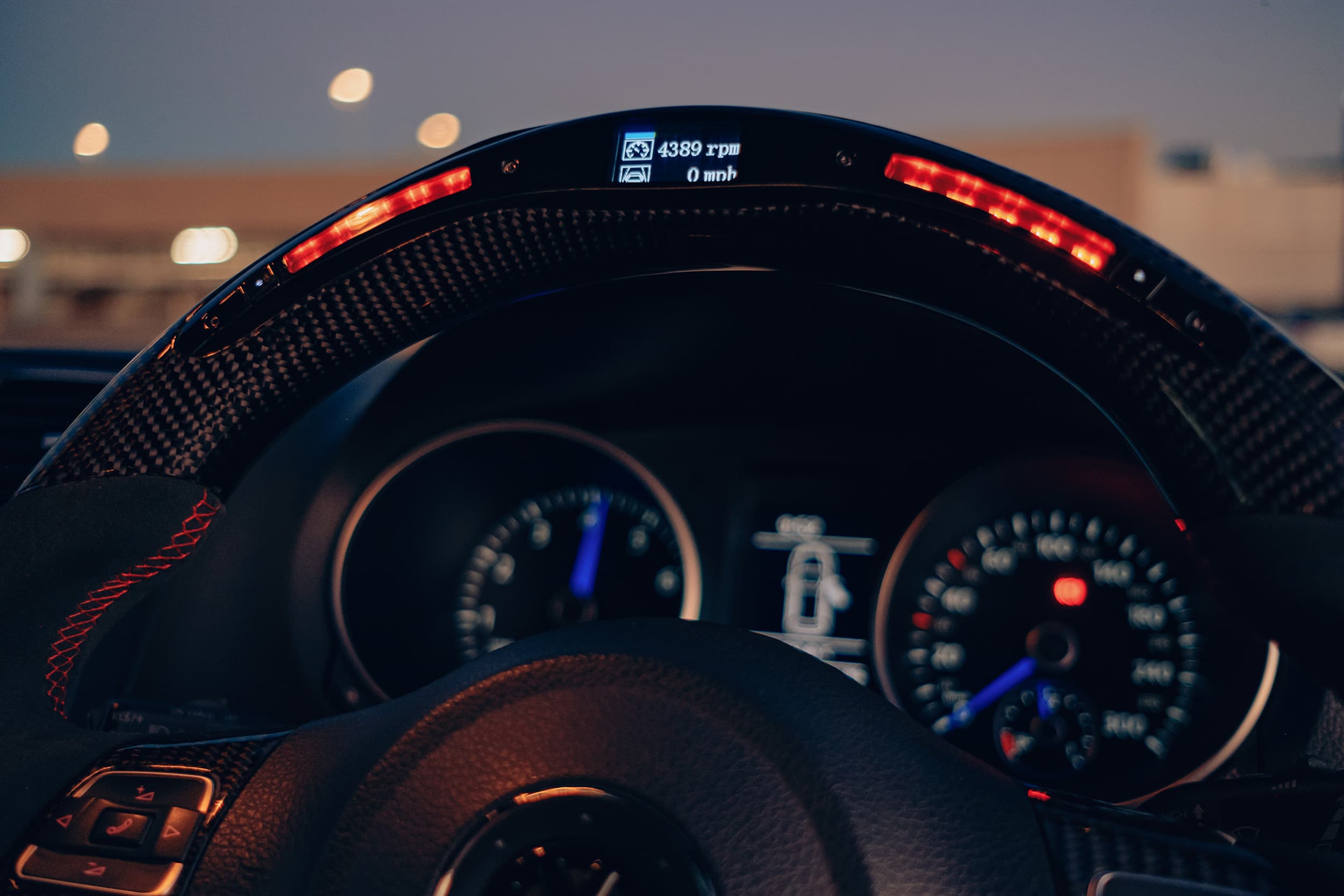 When you peek inside the car, you can see Prestons obsession with shedding weight has come full term. There's a set of custom carbon fiber seats, only weighing a measly 1.2kgs each. The rear seats were also deleted to make space for a full custom rollcage, in you guessed it, the same epic orange colour.
Last but not least is Irfaans R, which he's dubbed Demonic. Irfaan is running the most aggressive wheel setup of the three cars, with custom specced 18 inch Rotiform LSR wheels, running quite an extreme stretch on 205/35/R18 tyres, culminating with some awesome lip to fender fitment.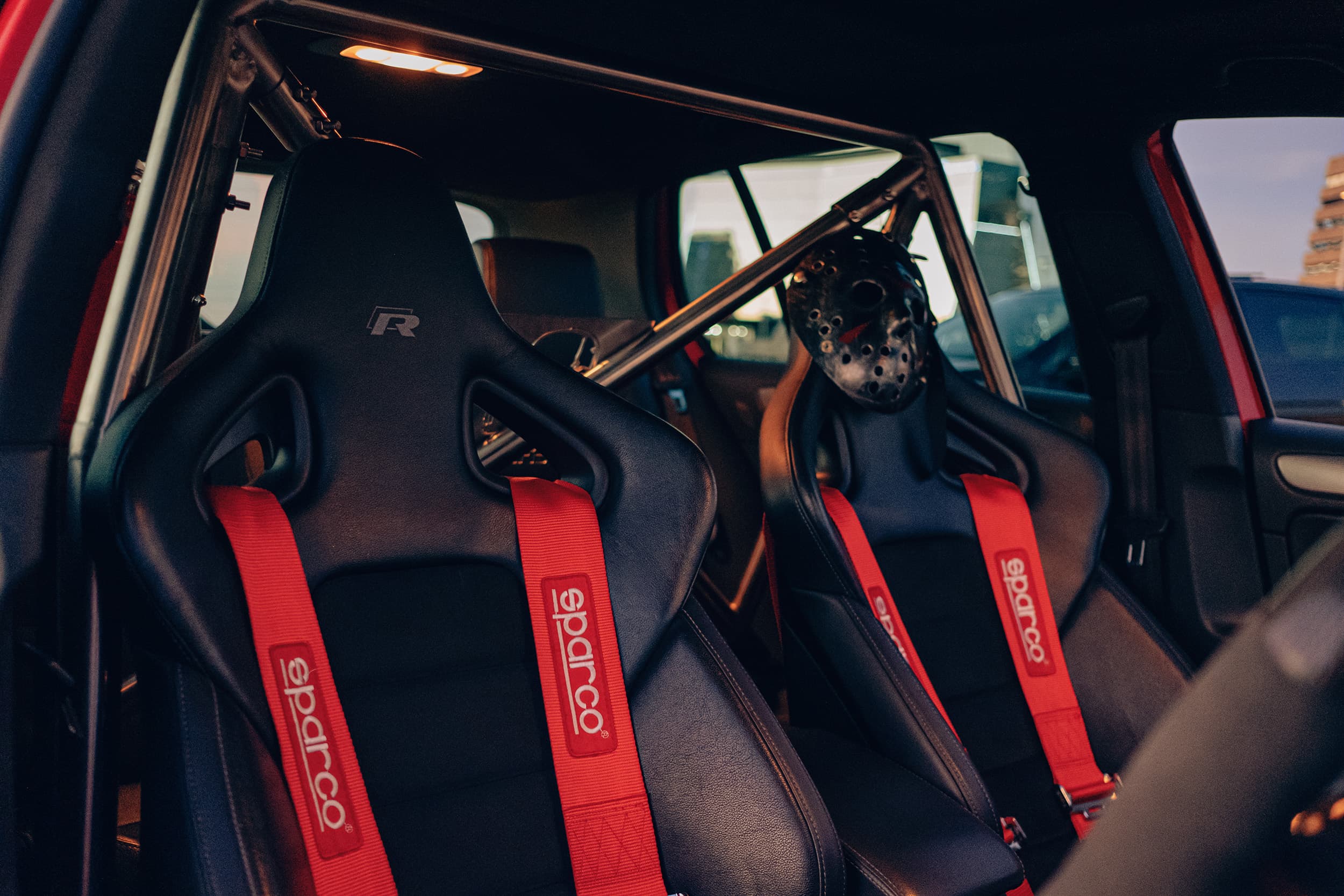 The custom valvetronic exhaust from Rogue Performance is just as mad, with the backboxes duly on display, along with some oversized tips. Adding to the performance items, there's also a Rogue Performance downpipe, Leyo Performance Intake and stage 2 tune from QT Performance.
Inside the cabin, the first item that catches your attention, is the fiber steering wheel, with integrated RPM meter and shift lights which is definitely my favourite piece of kit on the inside. There's also some Black Forest interior bits, Recaro Wingback seats and a custom rollcage in the rear.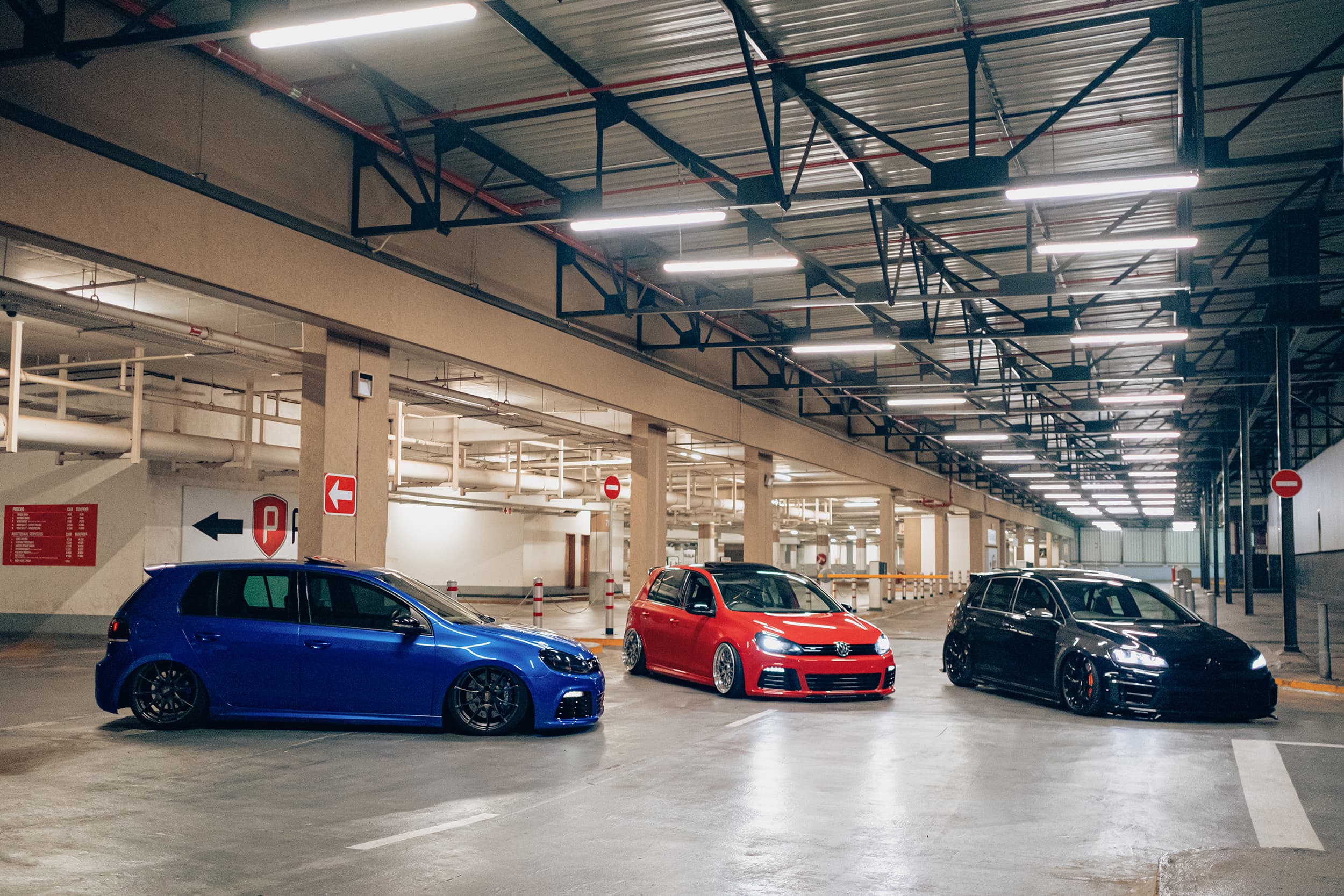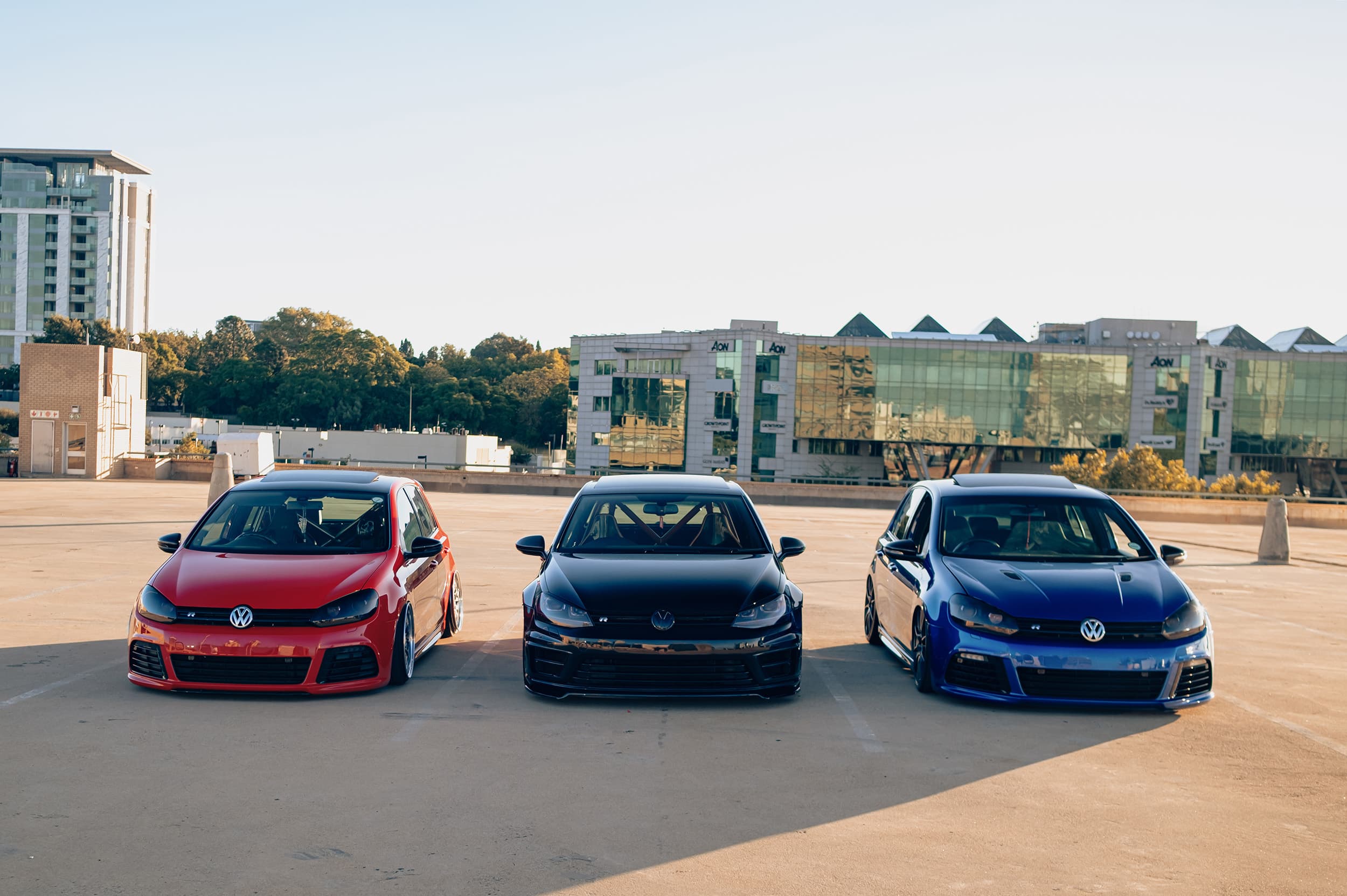 All three of these Golfs were built with completely different visions in mind, but the end results speak for themselves. That's the beauty of Air Lift Performance suspension – you don't need to share the same styles, just a passion for killer stance and performance – stay tuned to see where we end up next! *To build your perfect Air Lift GOLF R kit click HERE.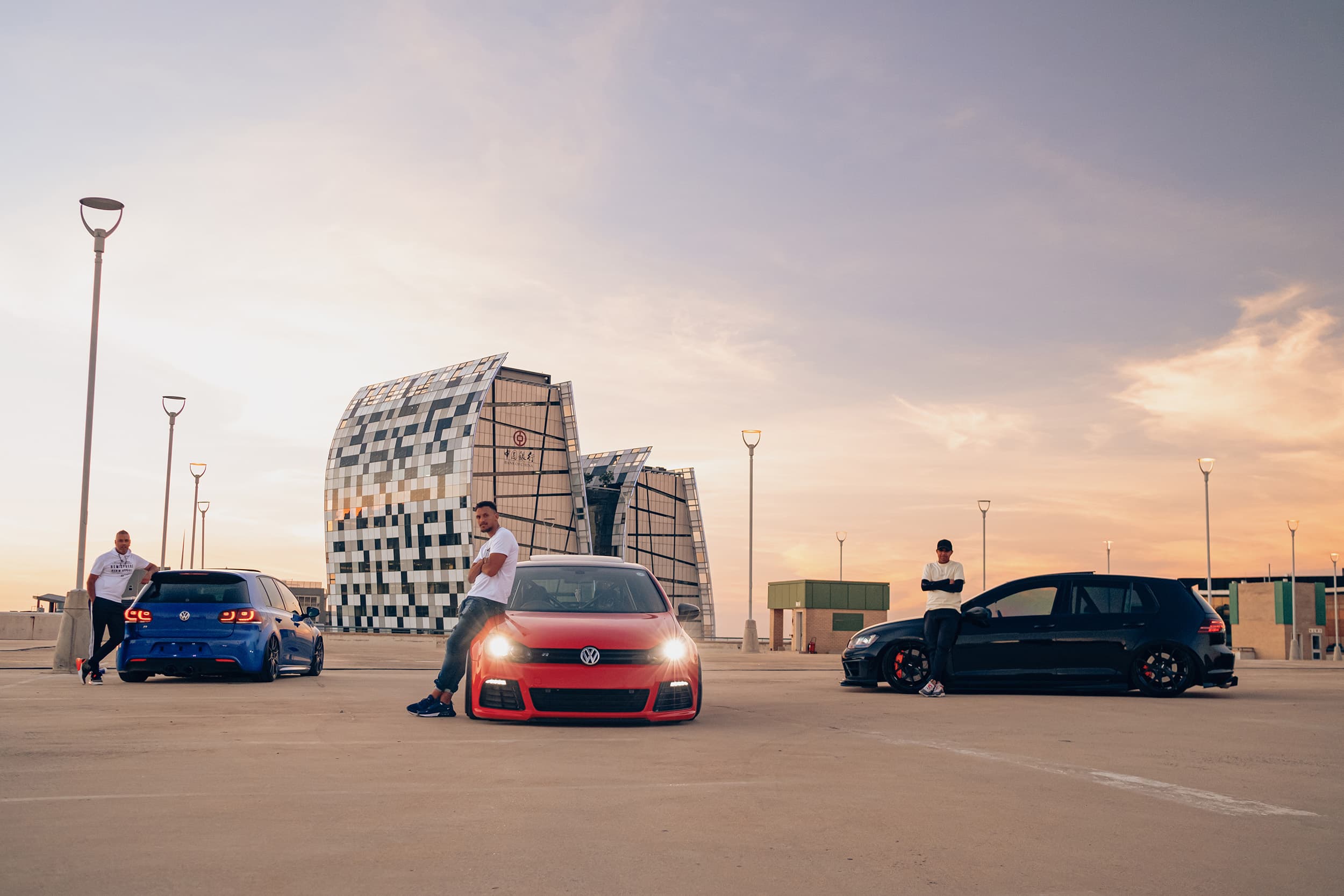 Get The Latest from Air Lift Performance
Want first access to big sale events, performance suspension news, and exclusive drops that sell out quickly?
Subscribe To Our Newsletter