Air Lift Performance for Nissan 350Z and Infiniti G35
5/27/2015
The 350Z has a great heritage and holds it place as a true Z car, it also shares it's chassis with the Infiniti G35 models. With great looks and a charismatic engine sound these cars are a solid platform to build a project on.  When it comes to lowering your ride, you have plenty of choices out there but only one allows the lowest slam height and the handling that you expect from a sports car, Air Lift Performance.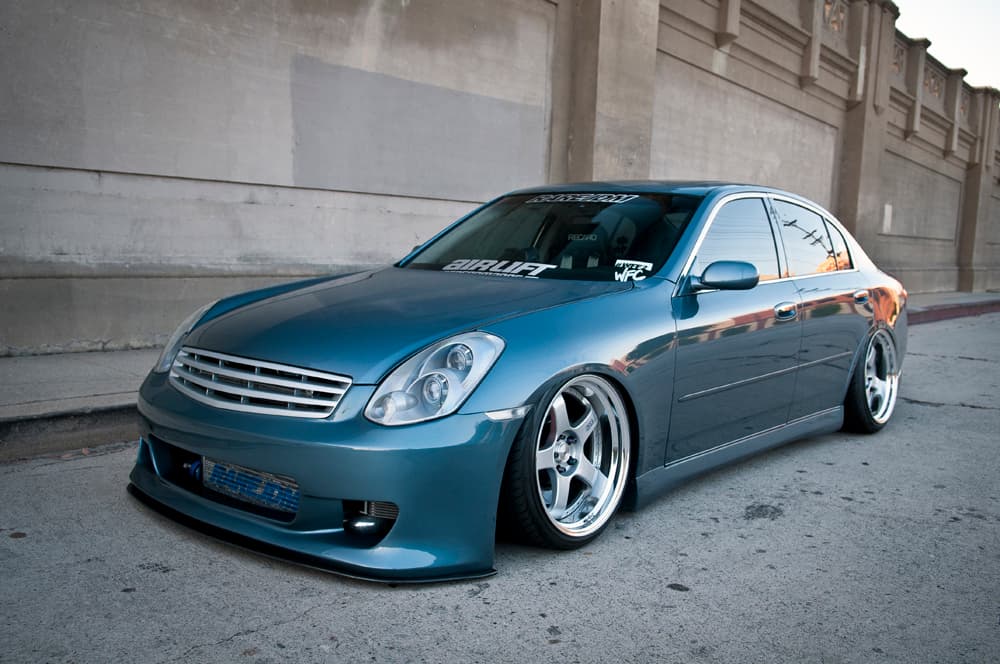 Air Lift Performance has created the perfect suspension kit to tear up a racetrack, power through country back roads, or stop people dead in their tracks at a show.  As the leader in aftermarket high-performance air suspension, we know what it takes to perfectly balance ride, handling, and stunning good looks.
Air Lift Performance uses 30-way adjustable, mono tube shocks that have been specially tuned to match our air springs.  Monotube construction is the preferred choice due to its sensitivity to small inputs, as well as its great ability to shed heat when pushed to the limit.
The 30 clicks of adjustment aren't just for fun, but allow you to dial in your preferred handling or desired ride quality.  The range goes from super-stiff to exceptionally soft, adjusting rebound and compression simultaneously. The shocks weigh considerably less than the coil spring parts you remove, reducing unsprung weight—a benefit to both ride and handling.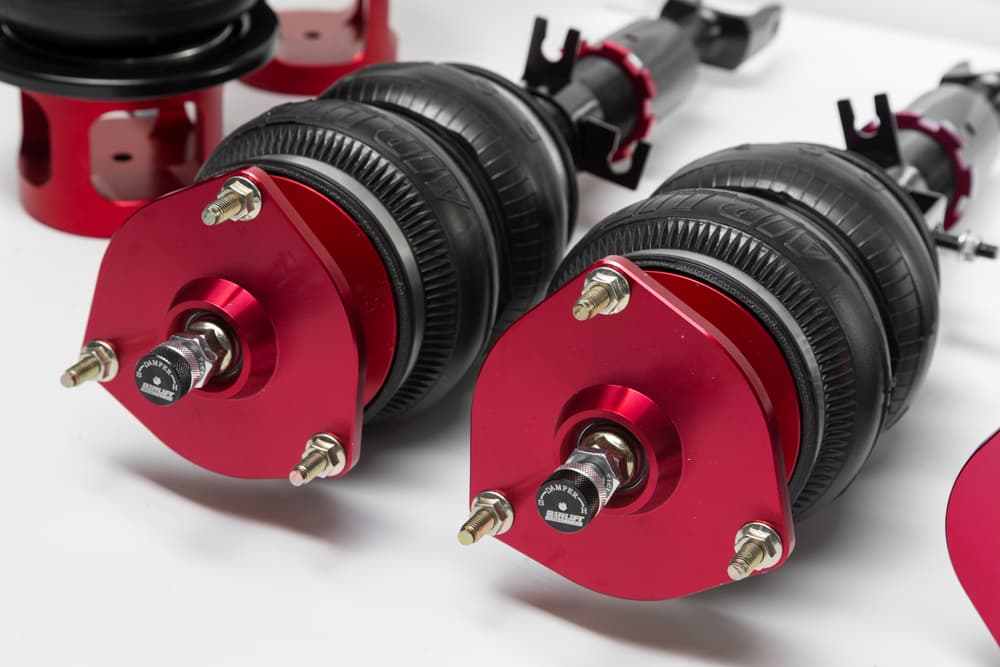 Another notable feature is the T-6061 aircraft-aluminum upper mounts, built around Japanese-manufactured spherical bearings for long life and low noise and the quickest damping response.
What sets these shocks apart from the coil crowd is the addition of our adjustable, progressive-rate air springs.  These high-rate springs create a stable platform for aggressive track driving, while providing a level of comfort not typically found with lowered suspensions.   By using this progressive nature of air springs and maximizing available suspension travel, we are able to ride low without the punishing ride. Lose your worries about scraping your ride on speed bumps or steeply angled drives.
Having good components in a kit is important, but making sure they work effectively together to give the desired result is just as critical. Extensive testing at various race tracks and autocross events have proven to be important in creating the proper handling balance that makes this car so fun to drive! This kind of torturous testing also illustrates the toughness and durability of the parts when they are pushed to their limits.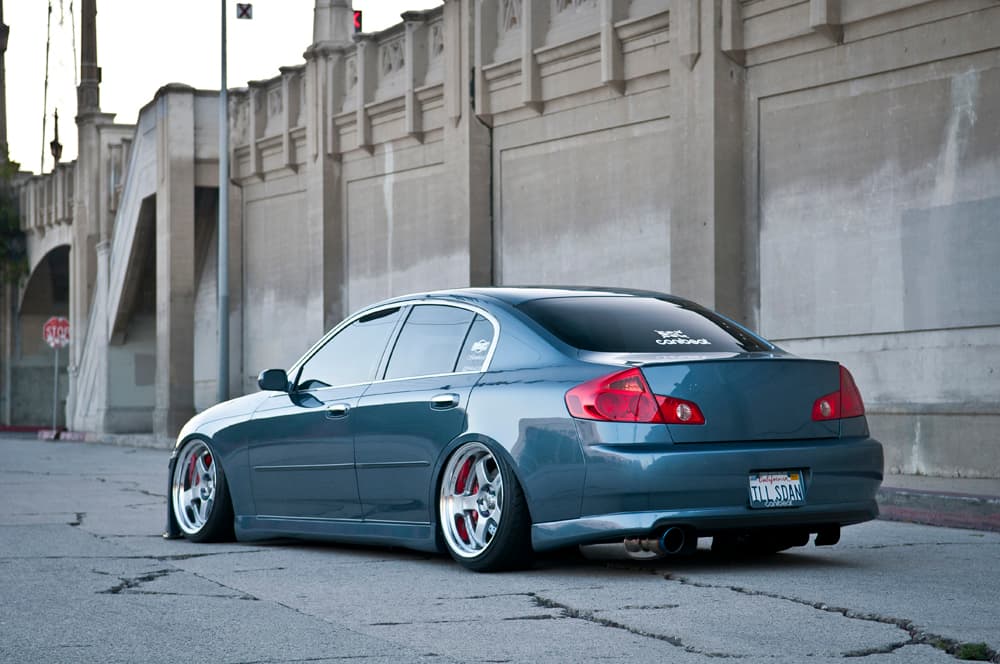 Installation is a breeze and every kit comes with a detailed instruction manual to guide you through all the steps. If you can install suspension or wire a stereo, then you have the skills necessary to make it happen.
Click here to find out more about the 350Z Air Lift Performance Threaded Body Kit: https://www.airliftperformance.com/vehicle/nissan-350z-2003-2008/
And here for the G35 Kit: https://www.airliftperformance.com/vehicle/infiniti-g35-2002-2007/
Get The Latest from Air Lift Performance
Want first access to big sale events, performance suspension news, and exclusive drops that sell out quickly?
Subscribe To Our Newsletter