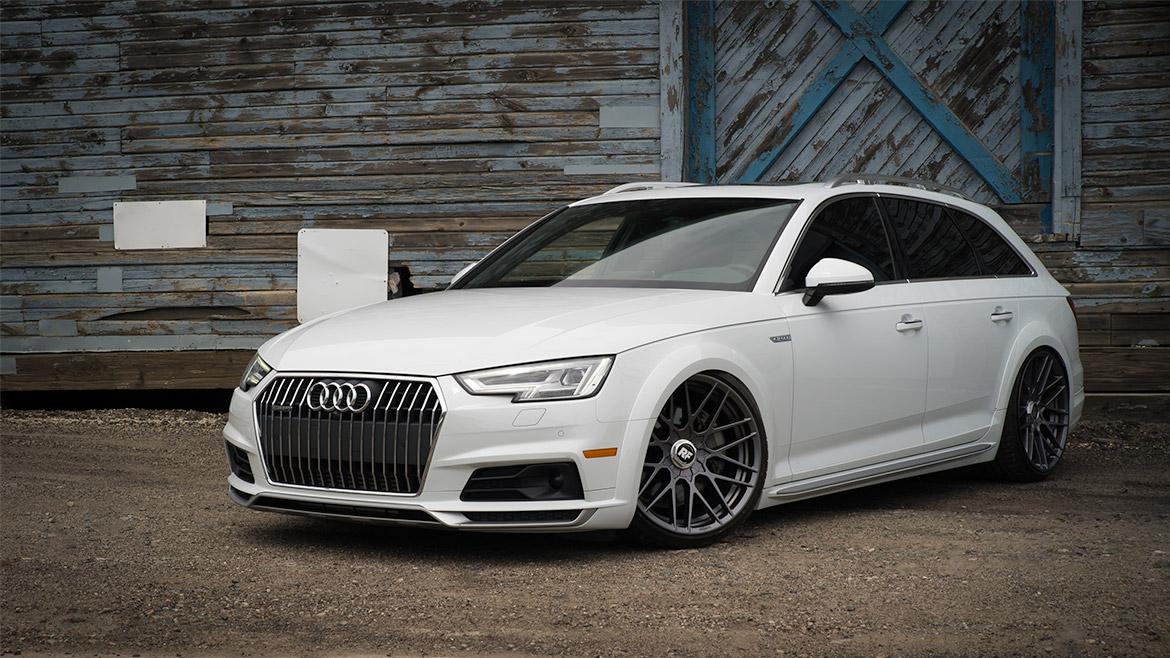 build your air ride kit
Available Products for your Vehicle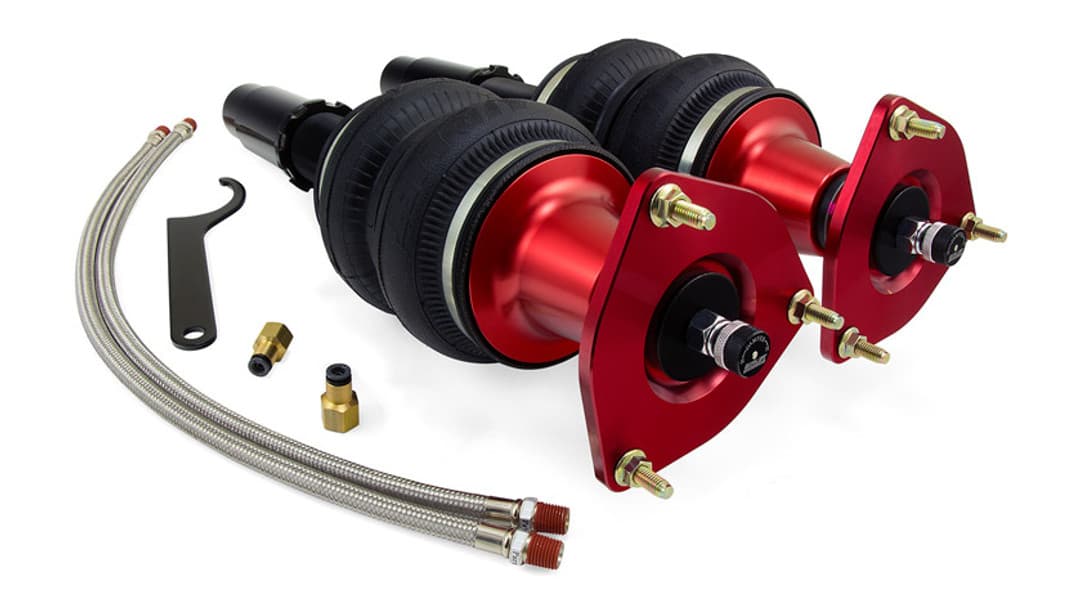 Step 1: Front Suspension
Performance Front Kit - 78571
kit features
Drop = 126mm/5.0"
Durable double bellows springs
Anodized aluminum accents
Powdercoated gloss black steel brackets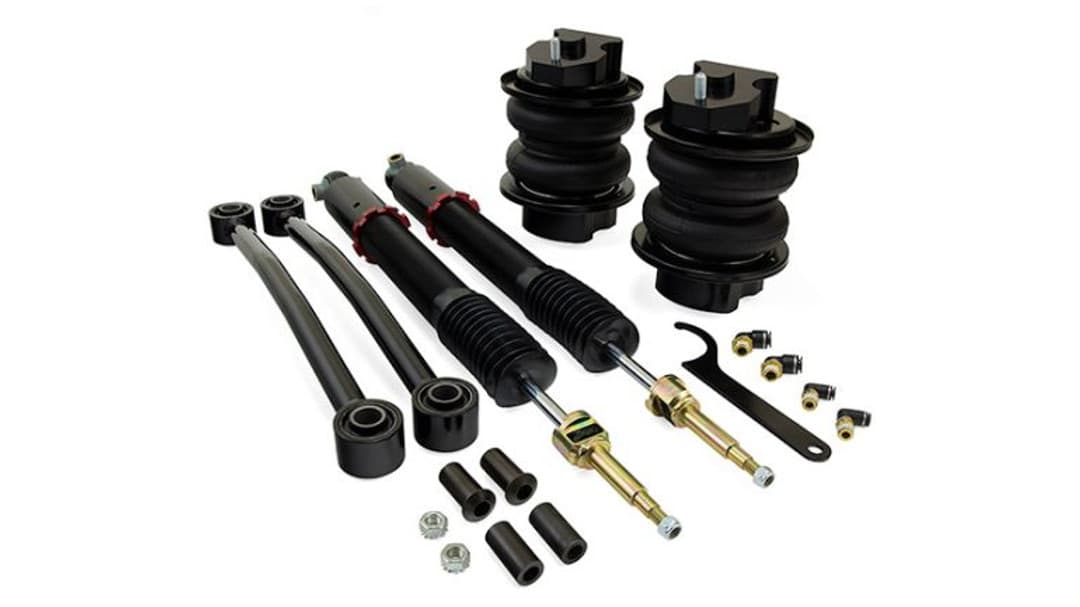 Step 2: Rear Suspension
Performance Rear Kit - 78670
kit features
Drop = 161mm/6.3"
Durable double bellows springs
Anodized aluminum accents
Powdercoated gloss black steel brackets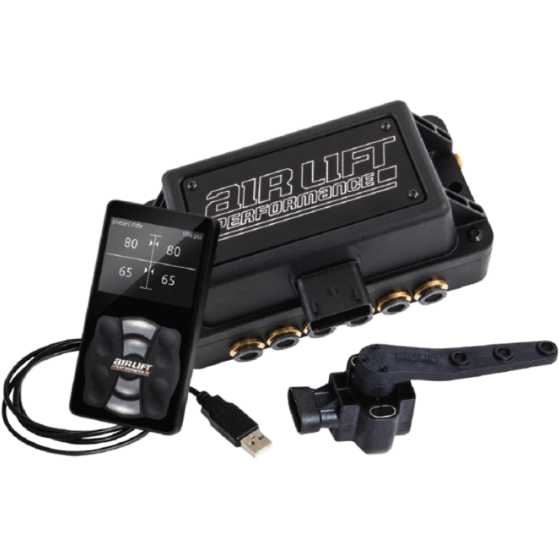 Step 3: Air Management
Configure your Air Management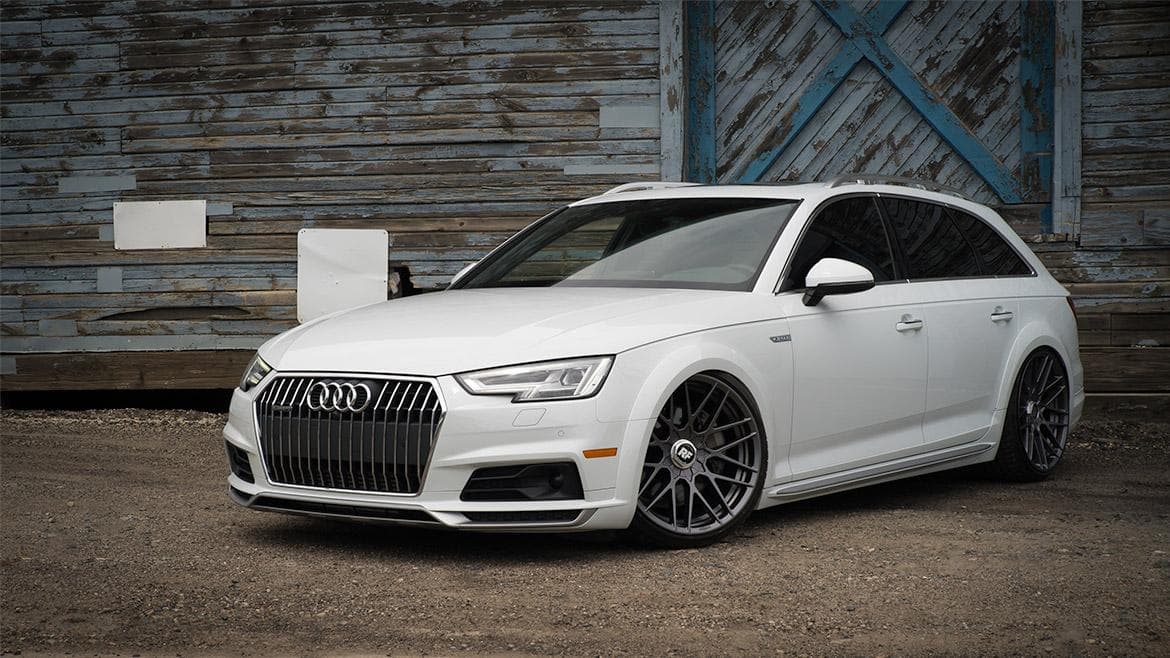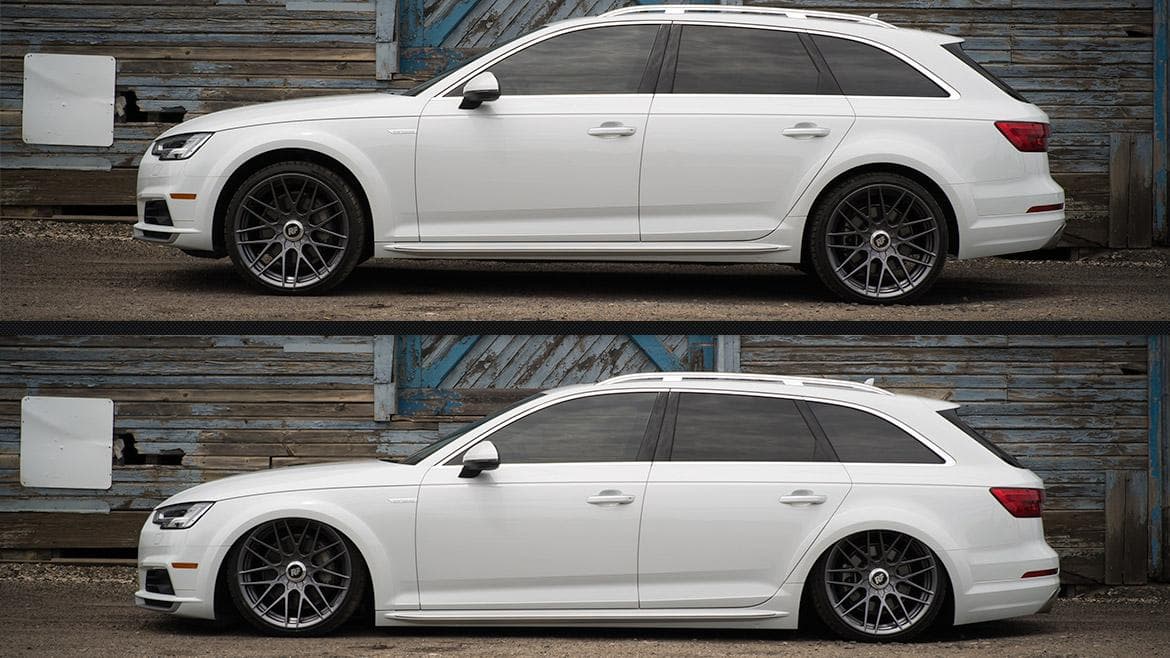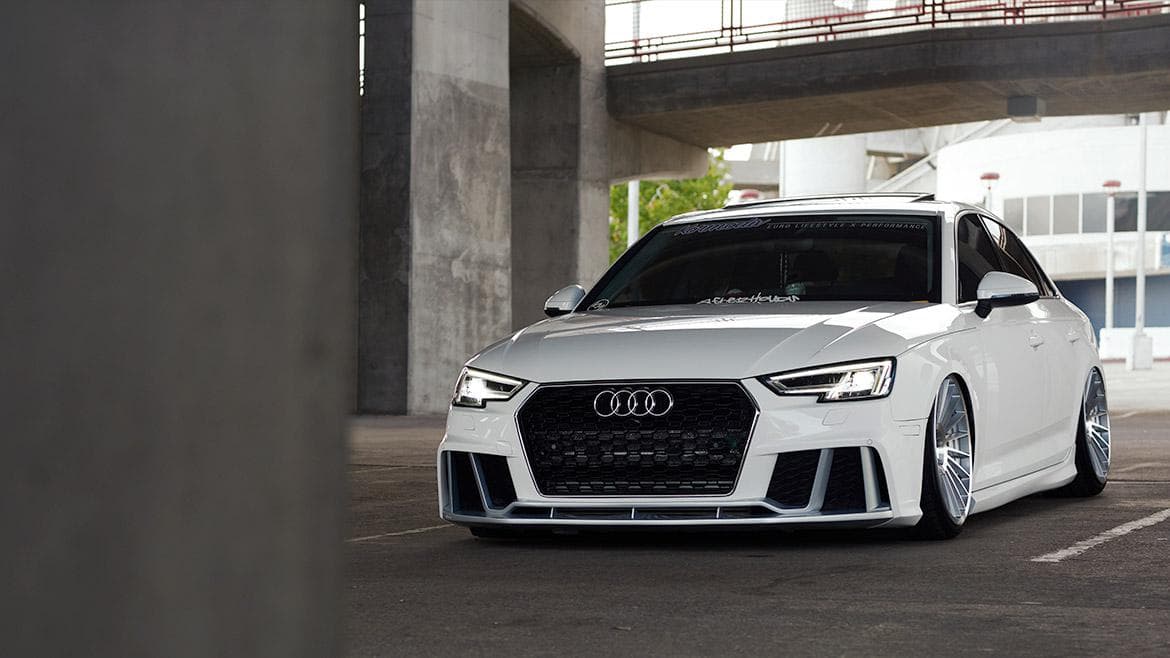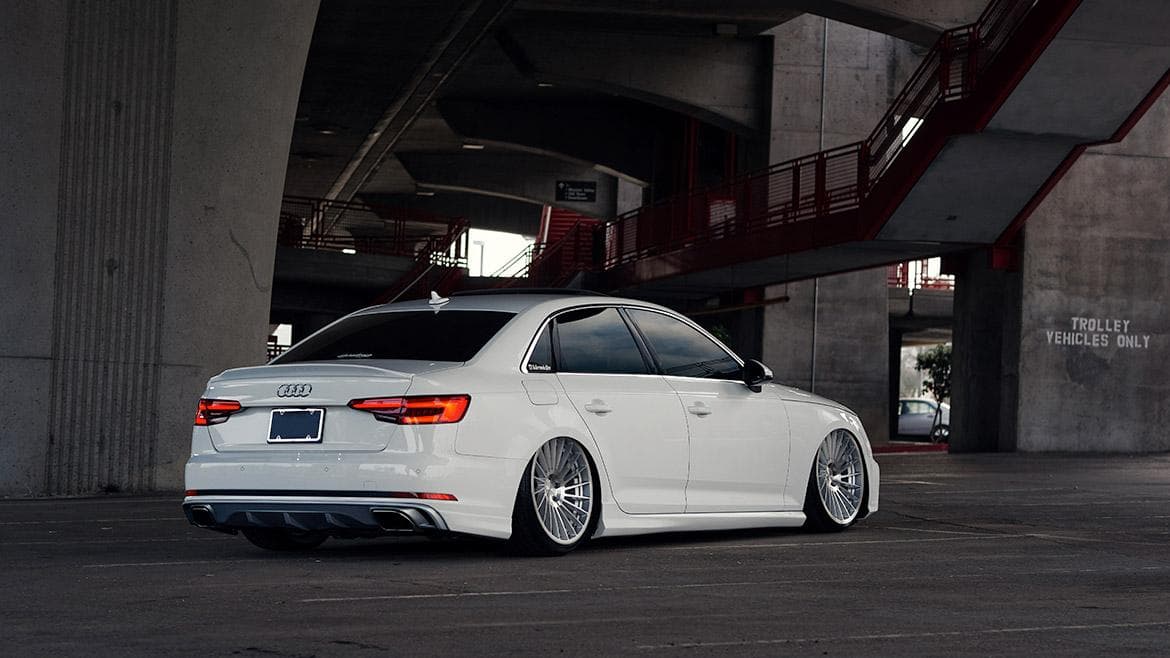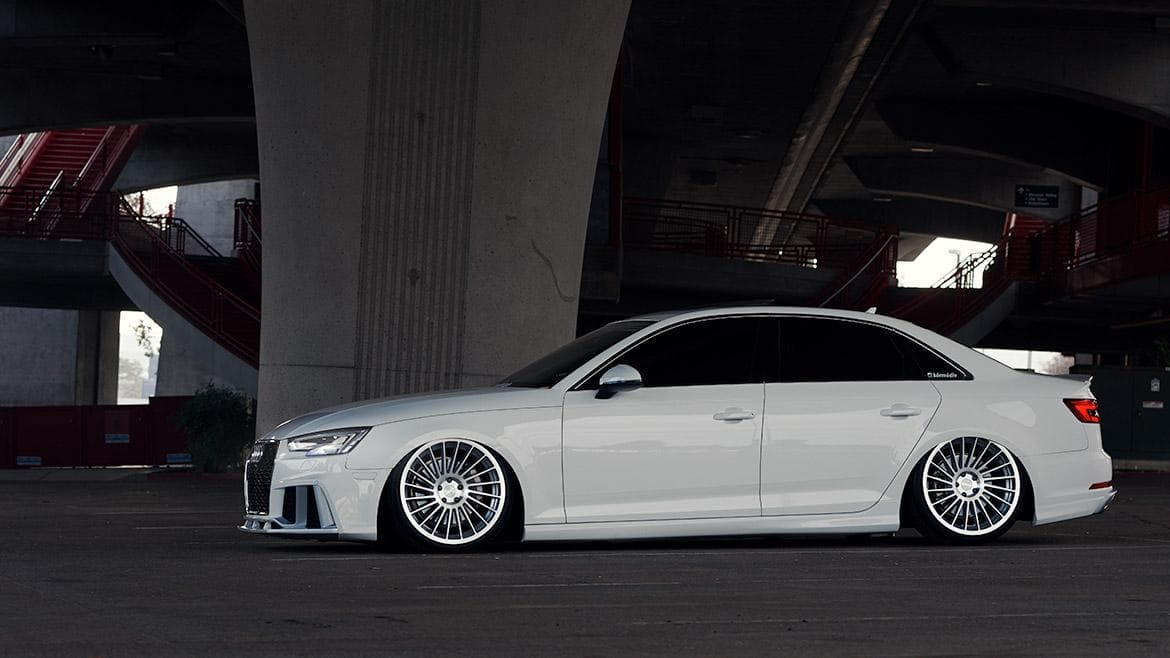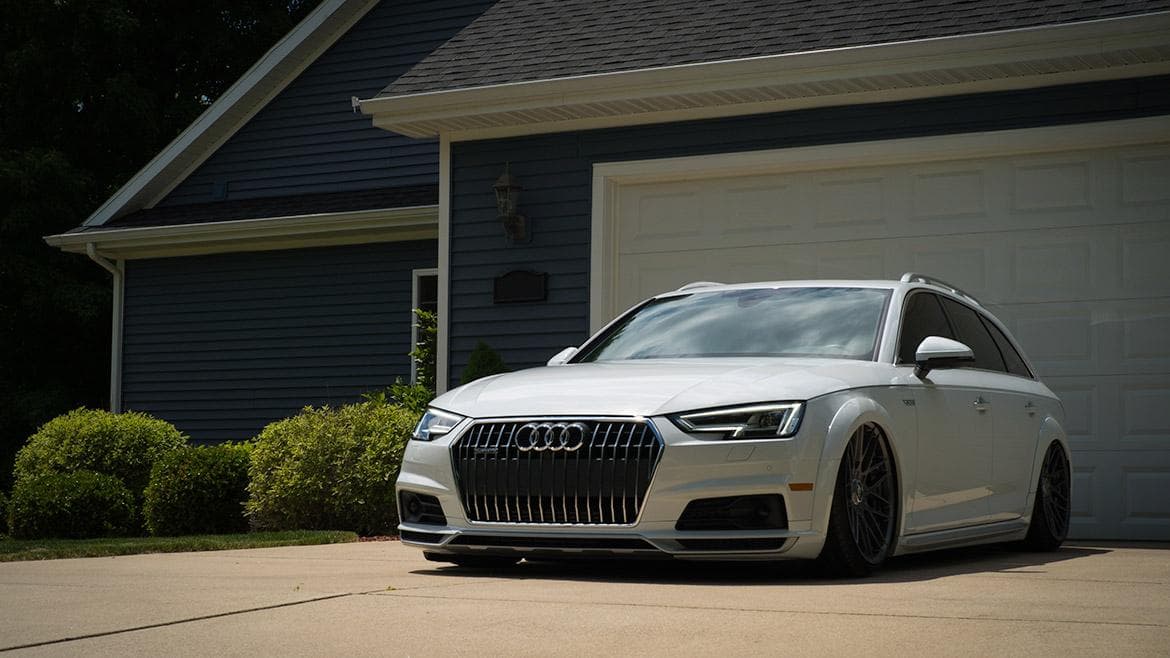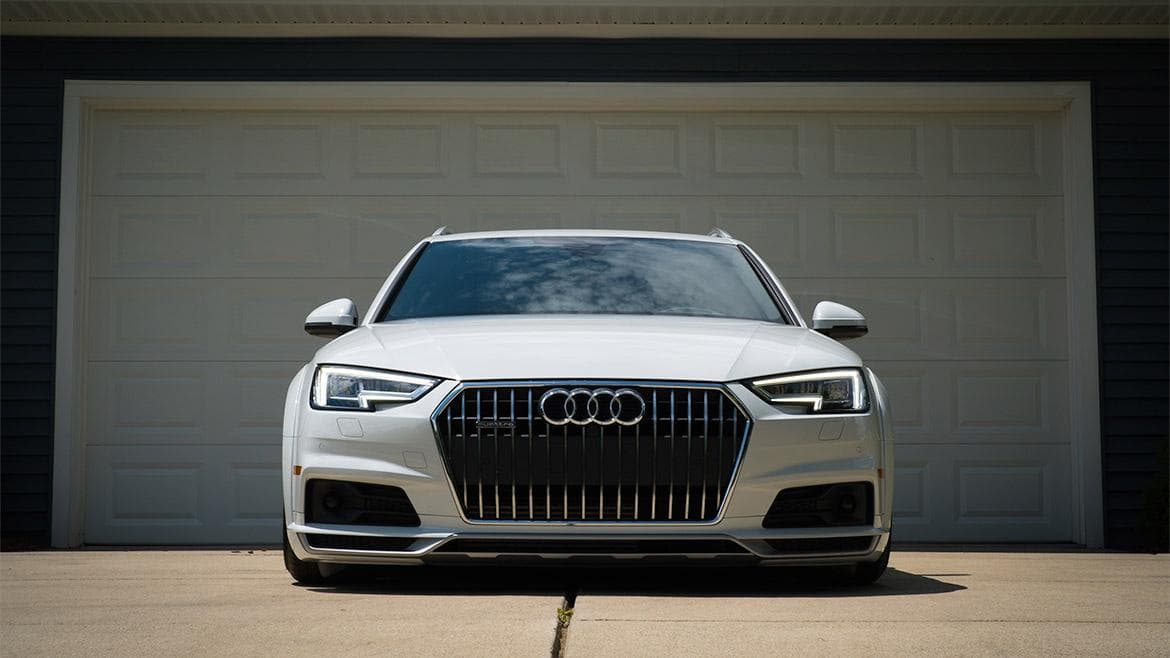 Vehicle Details
The 2017 Audi A4 B9 is a worthy challenger to the other luxury sedans, with some reviewers even giving it the edge over its rivals. Featuring a quiet interior, where almost no engine noise is noticeable, the A4 is even more luxurious than ever. It's built to be economical and easy to handle over long drives, but we can help with stance and the sporty drive that Audi is known for.
Installation Information

Model Fitment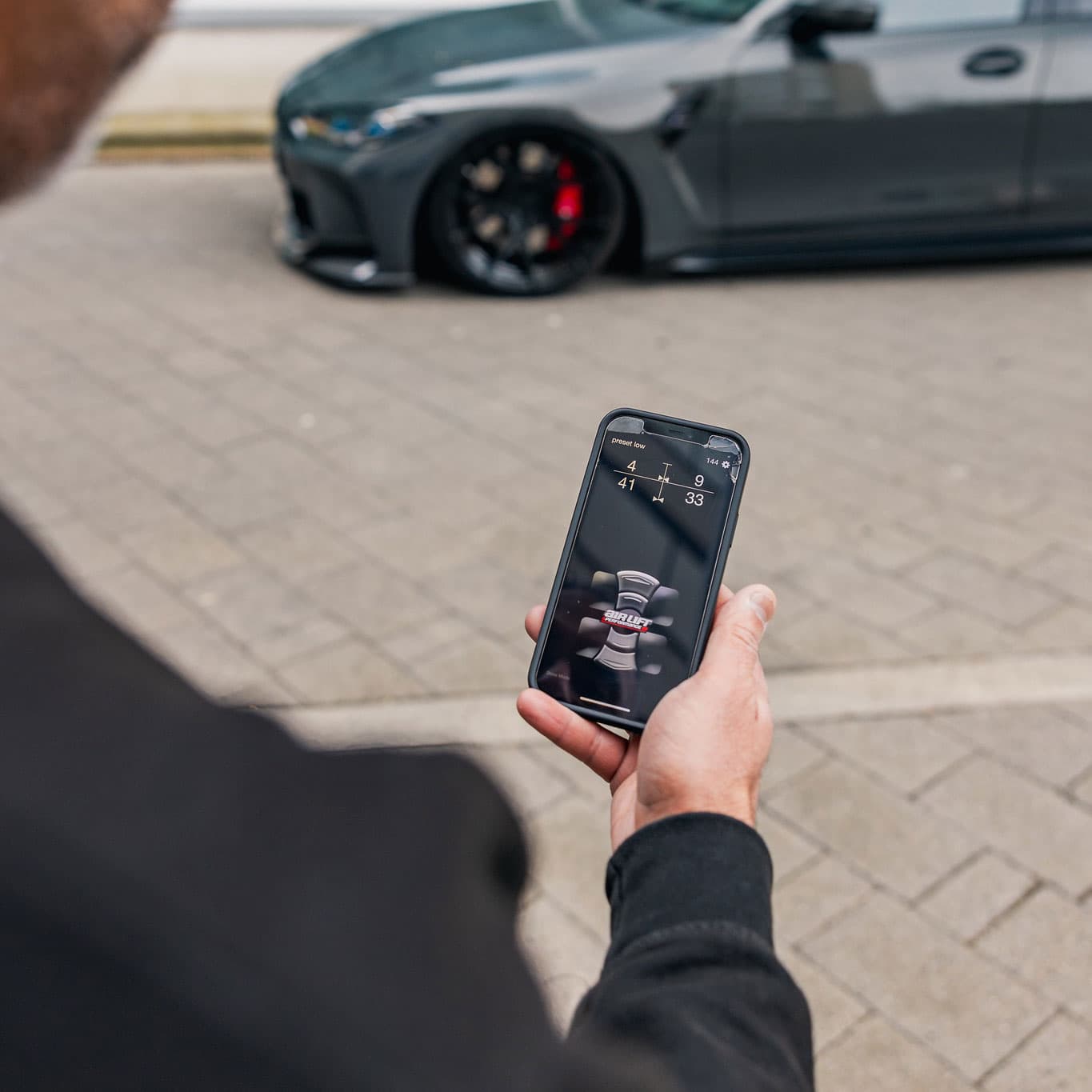 Total Control at Your Fingertips
Imagine having complete control of your car's height and comfort with just the touch of a button. With the Air Lift Performance 3H and 3P Air Management Systems, you can do just that!
Utilizing an intuitive and user-friendly controller and FREE app, you can effortlessly adjust your ride's characteristics to match your driving style, road conditions, or even your mood.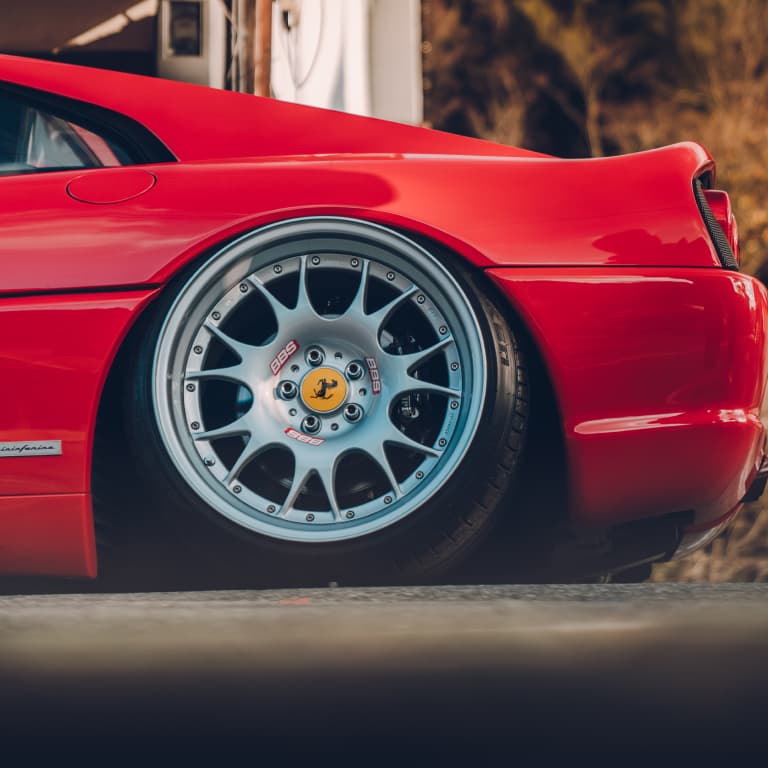 A Suspension System That Adapts to Your Needs
With Air Lift Performance Suspension, you can effortlessly customize your ride height to suit your preferences.
Slam it low for a show-stopping stance or raise it up to conquer any road condition.