#LIFEONAIR: Sam Frazer's big lip VW MK4 1.8T
5/10/2017
This build has had the feathers ruffled on MK4 guys for a while now.
Some time ago, Sam Frazer embarked on a journey to fit the largest lips possible to a "stock body" MK4 Golf and has been riding the wave ever since.Oblivious to the "whys" and the "WTFs," Sam has been busy finessing his build, tirelessly test-fitting his unique wheel set and reshaping his MK4 to suit them perfectly.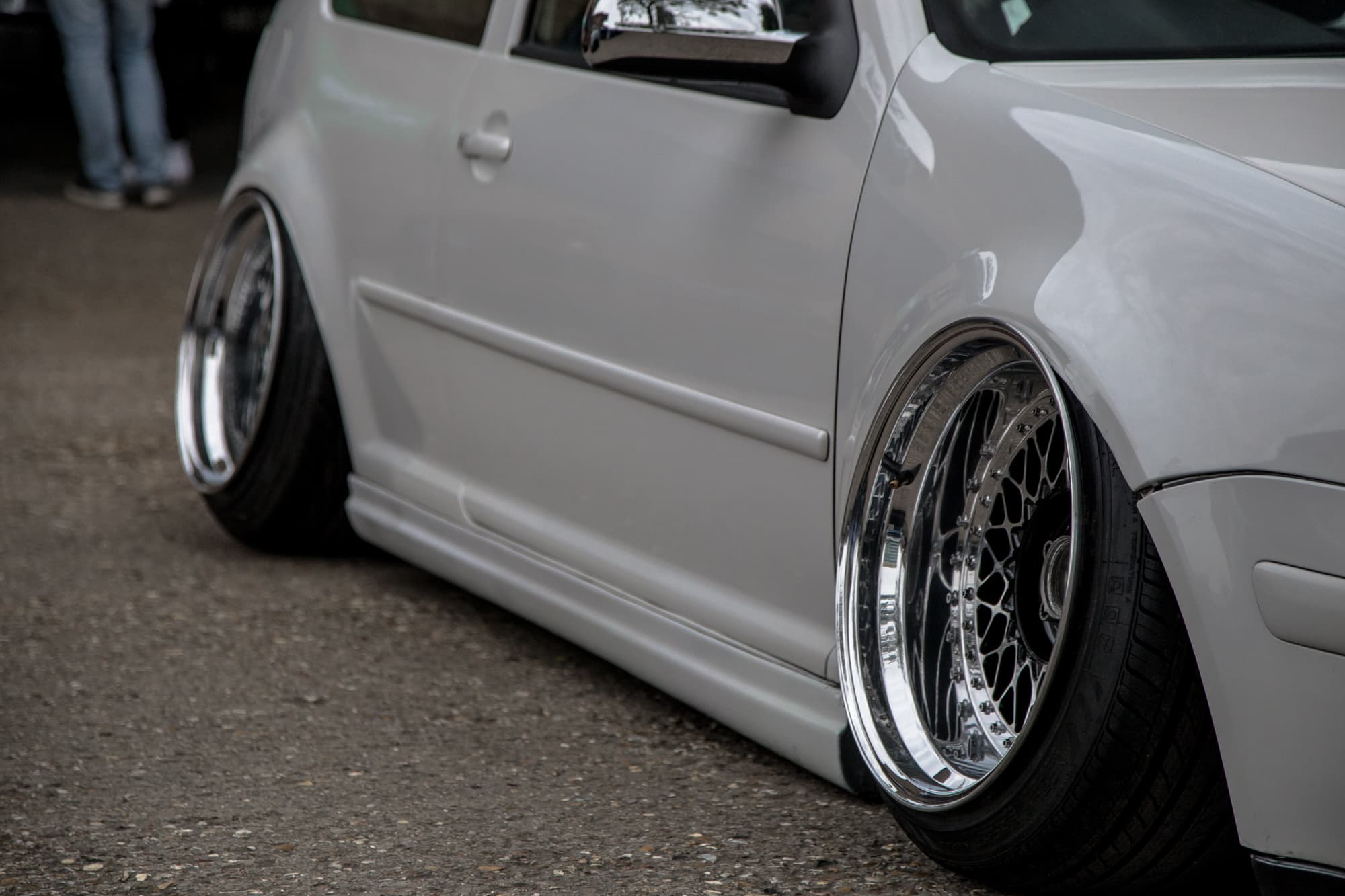 It's landed him way further down the line of custom parts than he anticipated and has won him much more conversation than any MK4 golf with stock GTi bumpers perhaps should spark, but you cannot deny that the outcome is striking.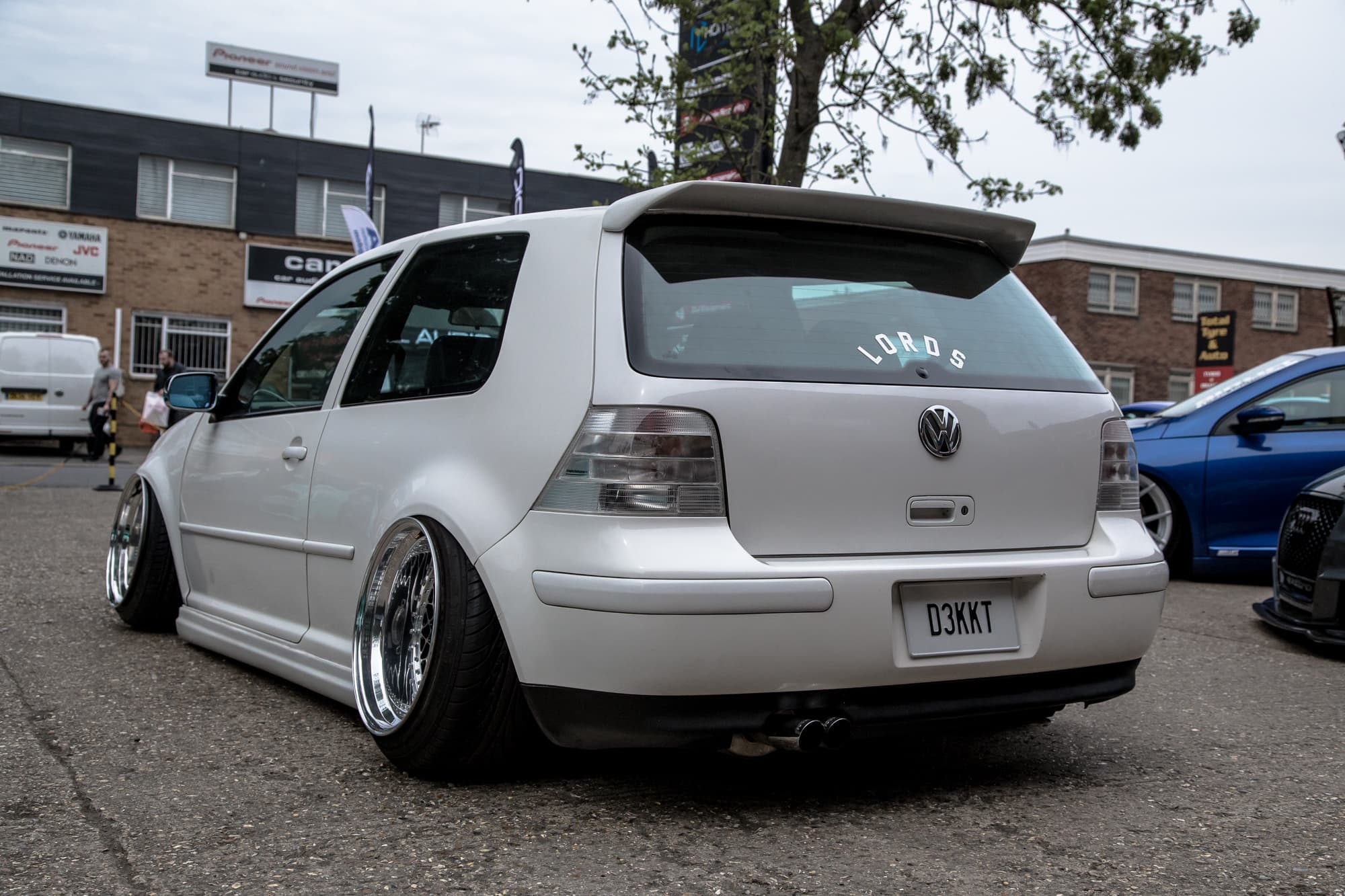 So, let's start at the beginning.
Things began some 6 years ago for Sam, when he found himself a rather uncommon white MK4 Golf GTi. 1.8T models in this 3 door guise are quite a scarce commodity and something Sam had to really search for in order to get his hands on. It didn't take long for Sam to bag the MK4, and it's been a slippery slope since then.
Originally, the car rode on a manually operated Slam Series kit, but Sam recently upgraded to an Air Lift Performance threaded body front struts and enjoys the additional camber adjustment and ride refinement that they offer.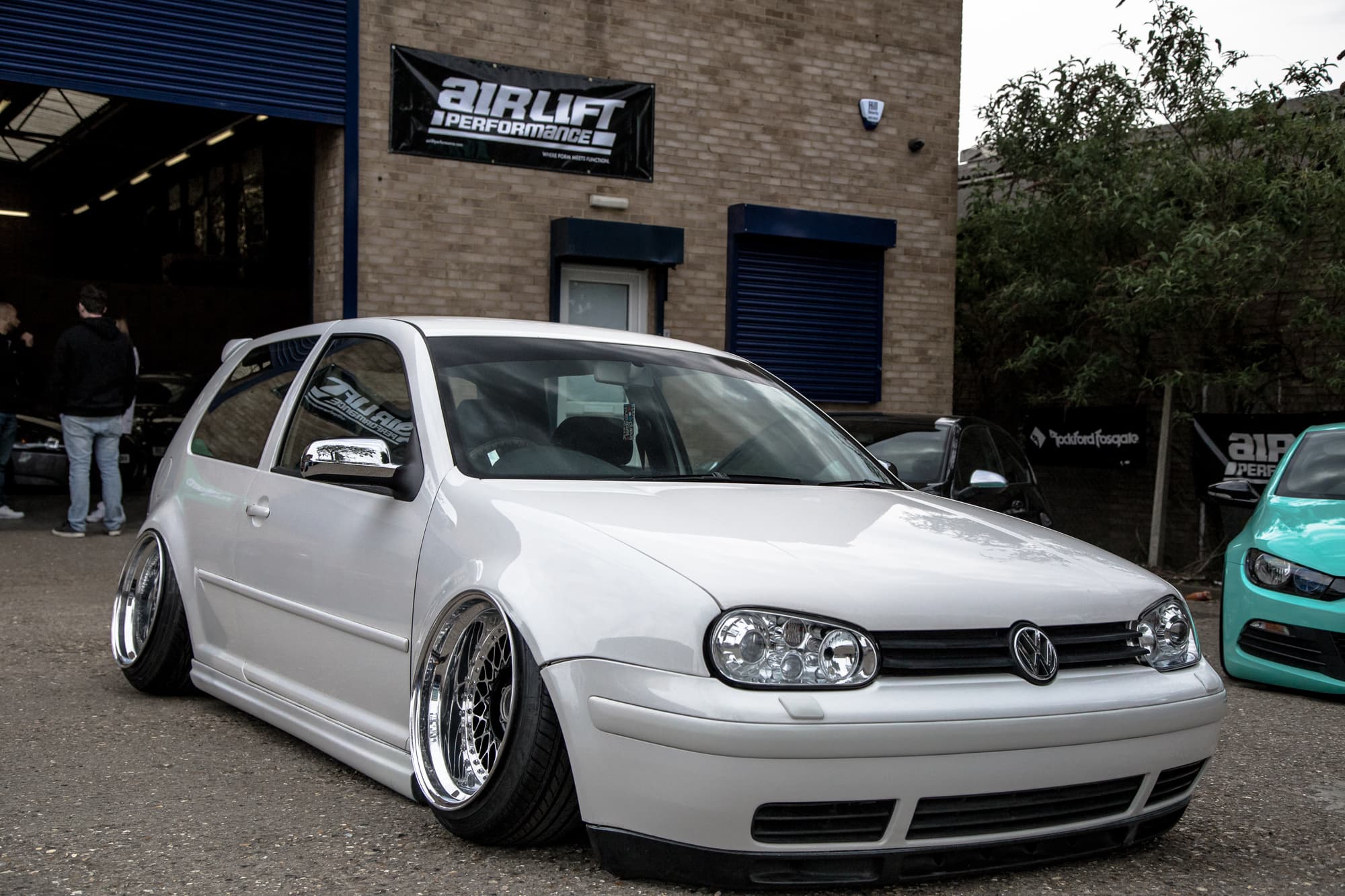 While we're on the subject of camber, let's discuss that for a second.
In short? It's insane.
Seeing this car in the flesh is a smack to the eyeballs that you rarely get to experience in a modern show setting. Like it or loathe it, this car gives a refreshing rush of excitement that draws you in for a closer look. The car is now back on the road after quite a long hiatus, but Sam's already working on improving the panel fit and booking the car for paint in order to refine the formula further.
The focal points of the car are definitely those BBS RS wheels, measuring in at a whopping 10.5″ front and 11″ rear wheels. The lips are 4.5″ in the front and a full 5″ in the rear, eye-watering stats for a family hatchback. In order to squeeze the rolling stock under stock (ish) arches and maintain a tarmac-scraping ride height, Sam's used the whole IDF back catalog. A tubular IDF front subframe, engine raisers, tie rods and an IDF narrowed rear beam complete the underpinnings.
This car has had far more work put into it than you may originally think and it captures a feeling of fun and enjoyment that is sometimes lost in the modern age of VW tuning.
Sam, we salute you and your quest and can't wait to see the next chapter in this saga!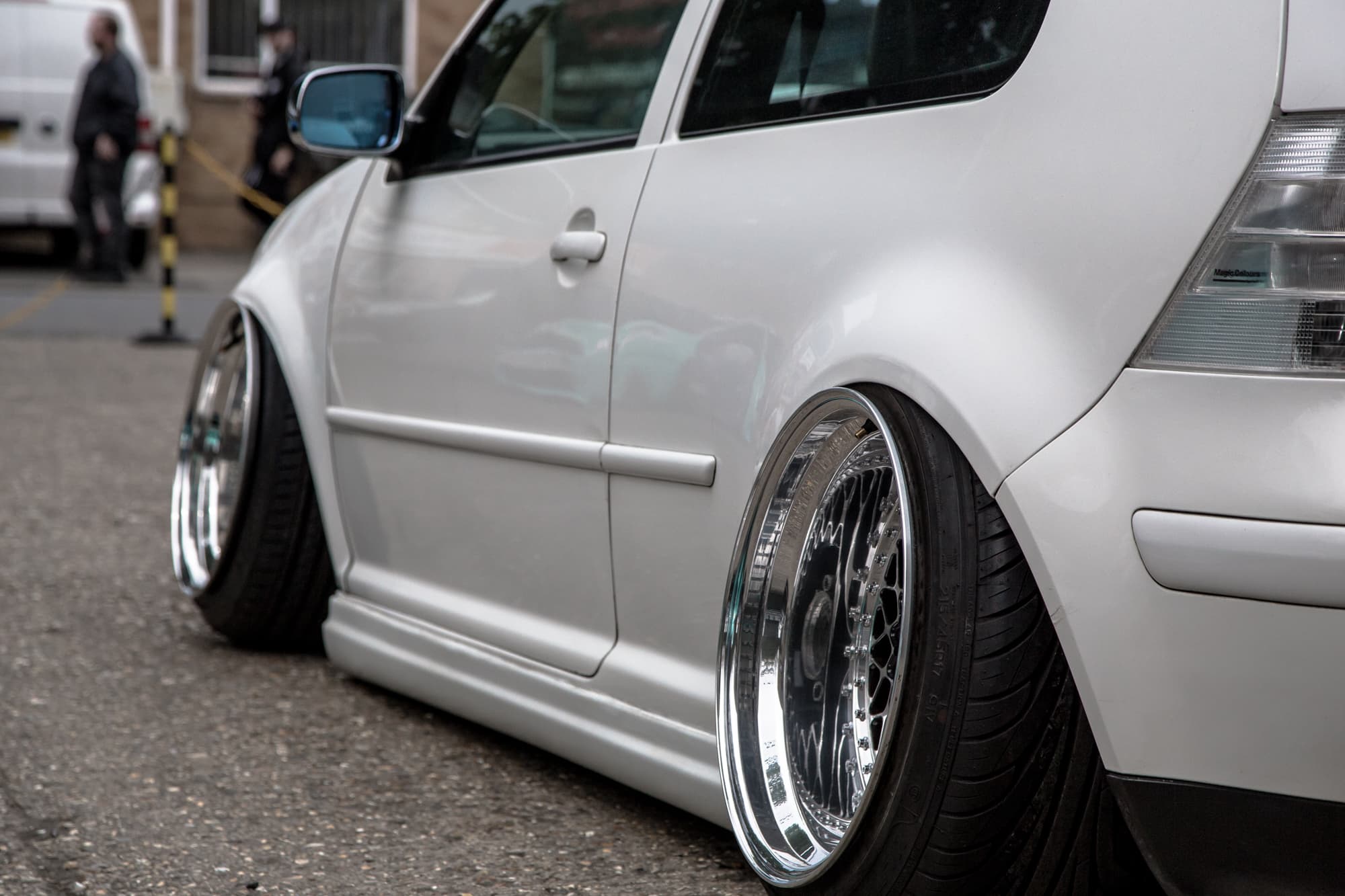 Get The Latest from Air Lift Performance
Want first access to big sale events, performance suspension news, and exclusive drops that sell out quickly?
Subscribe To Our Newsletter