WALLPAPER: Air Lift Performance - It's all in the details...
10/3/2013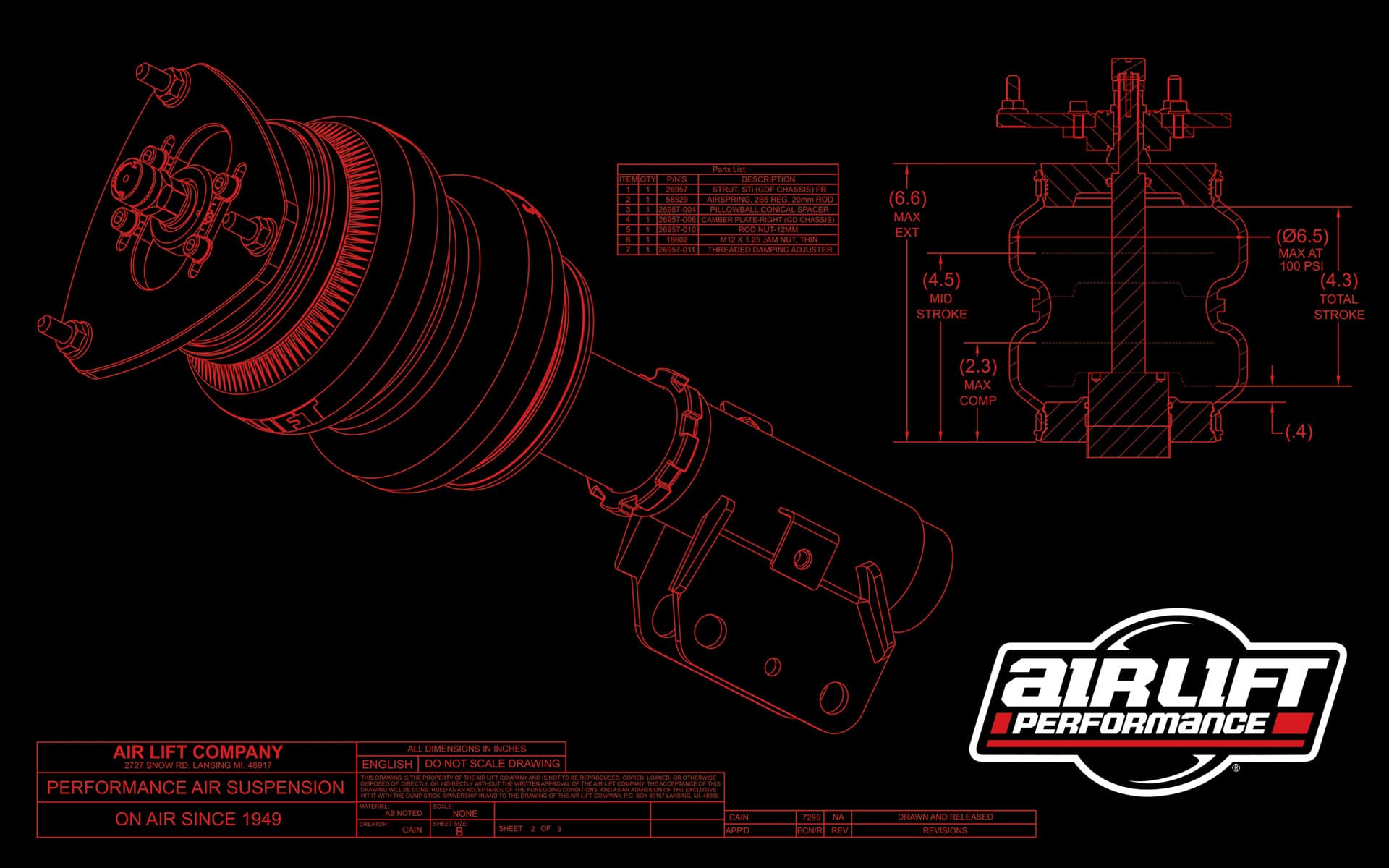 Here at Air Lift we're all about maximum performance and the absolute best quality. We take a huge amount of pride in what we do, and every component we produce has been carefully designed to do just that – from the road to the track and everything in between!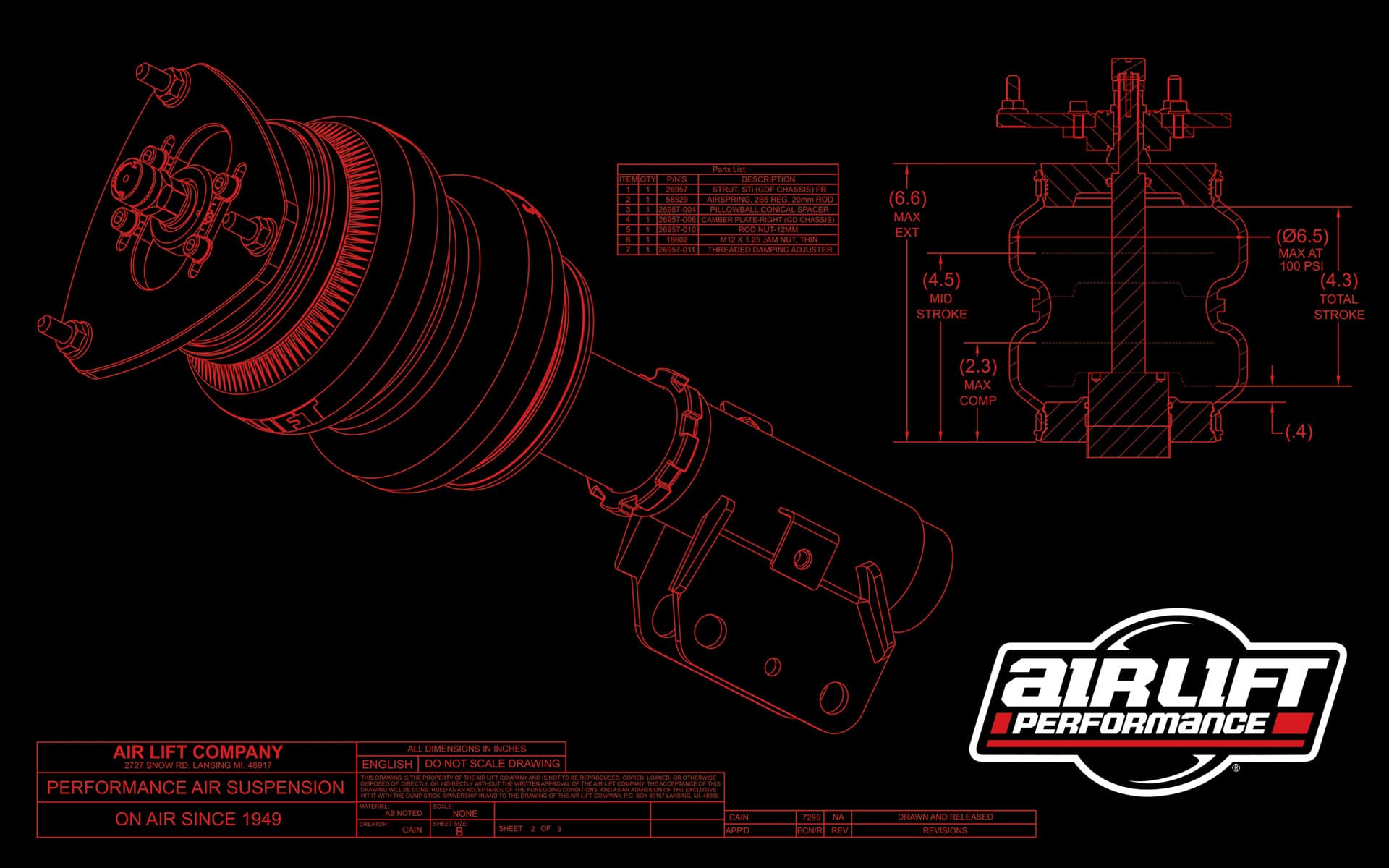 It's not often you get to see the technical drawings of such a revolutionary product, but we're so proud of our Threaded Body Strut we've created a special desktop wallpaper giving you a little glimpse into the all-important design process. No detail is overlooked; from the bag dimensions and damping right through to the camber-adjustable top mounts, every component is designed to perform at its best ALL the time.
Want to find out more on this setup? Check it out!
Get The Latest from Air Lift Performance
Want first access to big sale events, performance suspension news, and exclusive drops that sell out quickly?
Subscribe To Our Newsletter