You can't do that!
2/28/2013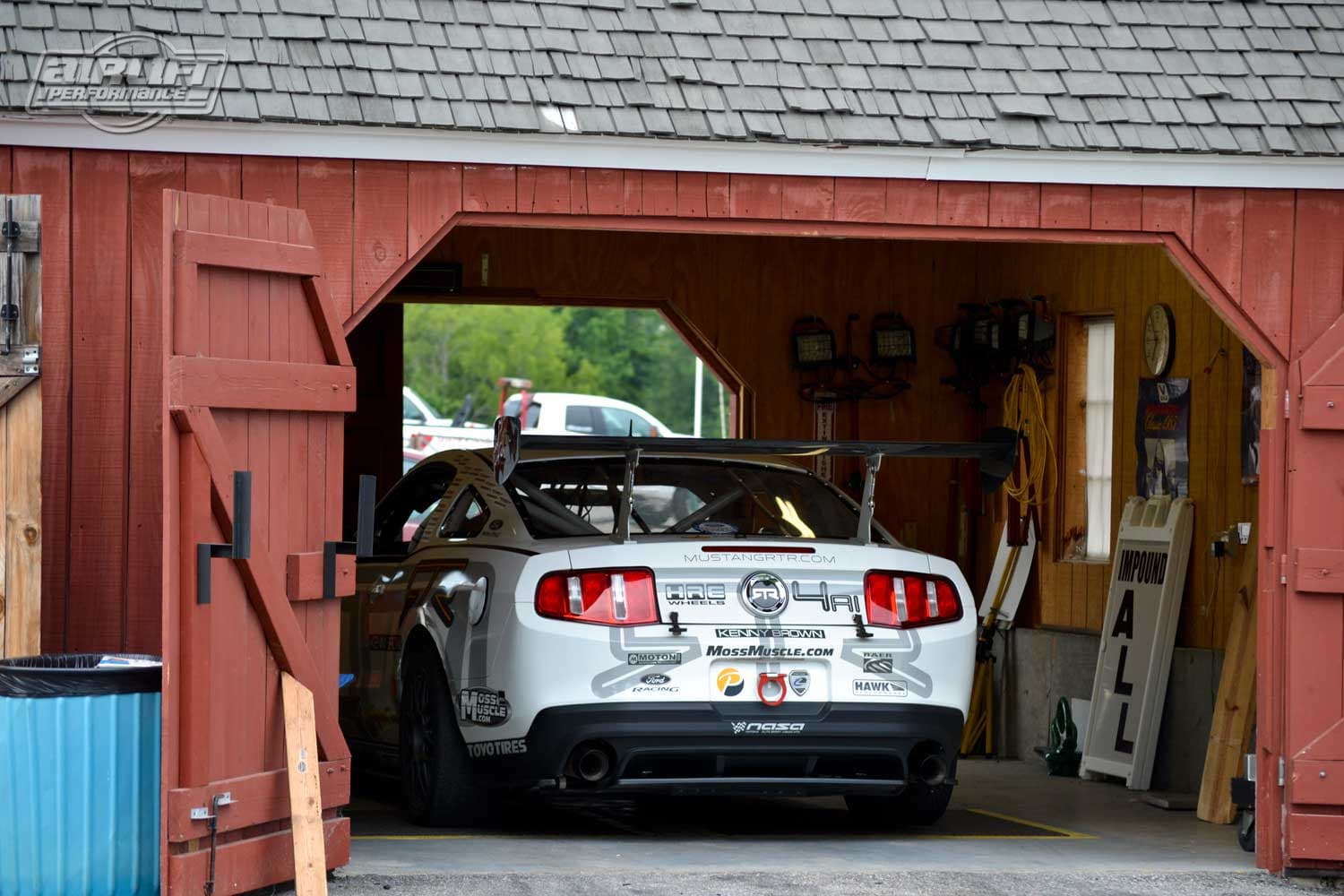 Have you ever been told "you can't do THAT.."? Or "THAT will never work!"  Has that statement ever driven you on to prove them wrong?  And what does that idea have to do with the Grassroots Motorsports Magazine Ultimate Track Car Challenge anyway?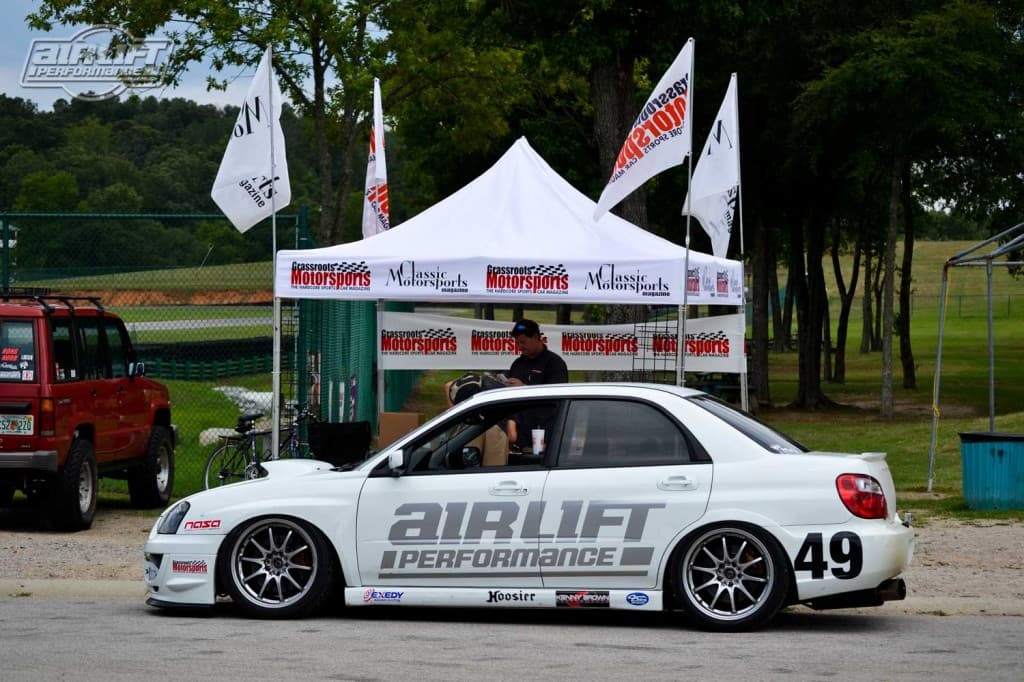 To answer that, let's step back 10 years or so to gain a little perspective:  Air suspension used to be commonly found in the world of mini-trucks and low riders.  The whole idea being to get their vehicles to scrape the ground, sparks flying down the road, ride quality and handling be damned!  And to quote Seinfeld: "Not that there's anything wrong with that".   Bags were just not what anyone would want to use to go fast on a racetrack.
Fast forward to the present.  Things have changed in the world of air.  Big Time.  The problem is, a lot of people associate air suspension with those days and can't possibly imagine running around a racetrack with a rubber bladder containing air supporting their car!  SO it is with the skepticism in mind that we get back to the story of the UTCC and the thought that "you can't do that".
The UTCC is as hardcore a performance event as you get: a run whatcha brung, no holds barred, fastest lap competition at one of the countries fastest road race tracks: Virginia International Raceway.  The event attracts both amateur and professional drivers and wicked fast track cars from around the country.  Not your typical playground for air suspension…until now.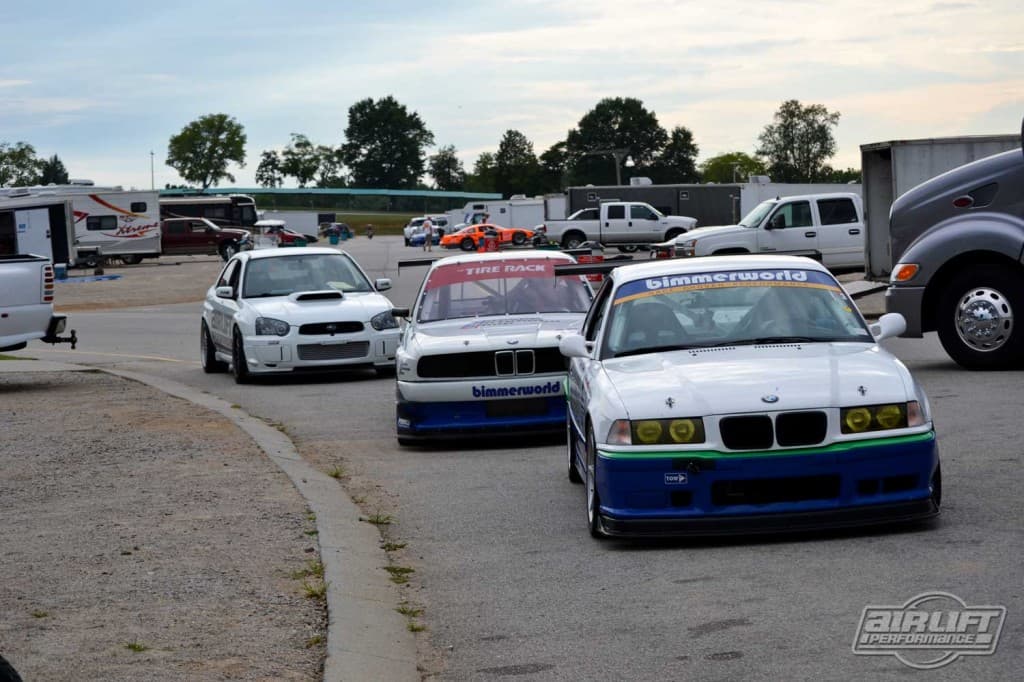 You see, Air Lift Performance has been busy perfecting the art of air suspension.  Proper spring rates, excellent damping and maximized wheel travel are now standard equipment on our kits.  Just what you need to go fast on a racetrack or enjoy a long trip.  So why not take a long trip AND run for lap time on a racetrack to prove the versatility of the ALP suspension? Why not indeed.
July 23rd started with a 5am alarm.  Time to get the car and support truck packed, fueled and on the road.  Plus an extra large coffee to help set sail on a 650 mile journey to the beautiful mountains of Virginia.  The trip down was spent enjoying the scenery and the comfortable ride in the Subaru.  With the damping of the struts set to our street values, it is downright pleasant to spend 11 hours behind the wheel soaking up bumps and carving mountain passes.
We arrived at VIR in time for technical inspection. This is where the car is looked over for any safety issues or mechanical problems.  With that quickly out of the way, we were handed a large pack of stickers required for the competition.  The next 2 hours were spent sticker bombing the car and getting set up for the next day.  This was also a chance to mingle with the other competitors and answer their questions about our air suspension.  Then off to the hotel for a quick nights rest.
The alarm clock jolted us awake.  Time to get with the program!  A quick check of the weather indicated a strong chance of rain.  Not what we needed while learning a new track.  Nevertheless, we were off to the driver's briefing.  After a few announcements, we were ready to hit the track for Session 1.
Back at our pit, we set out tire pressures and stiffened our dampers to the track settings.  Session 1 was not going to be for competition times, but rather to set your run group.  With 50 cars on track at once, it was going to get busy! To add to the drama we were unable to locate our track tires so we were running on the street Toyos…and I needed to learn the track.
20 minutes on track flew by quickly. Every lap was faster than the previous as we got up to speed.  With 18 turns there was a lot to learn!  The Subaru was making beautiful turbo noises out there and the suspension was working great.  Where were those race tires??
Session 2 would be the first timed outing for the UTCC.  Knowing this we franticly called around to find our tires.  After making the right call, we discovered that they were at the track office all along under somebody else's name.  Rats!  No time to get them mounted before we went out, so putting that behind, we set out to lay down a lap or two.  When the times were posted, we were 30th fast out of 50. Not a bad start given our tire/newbie situation.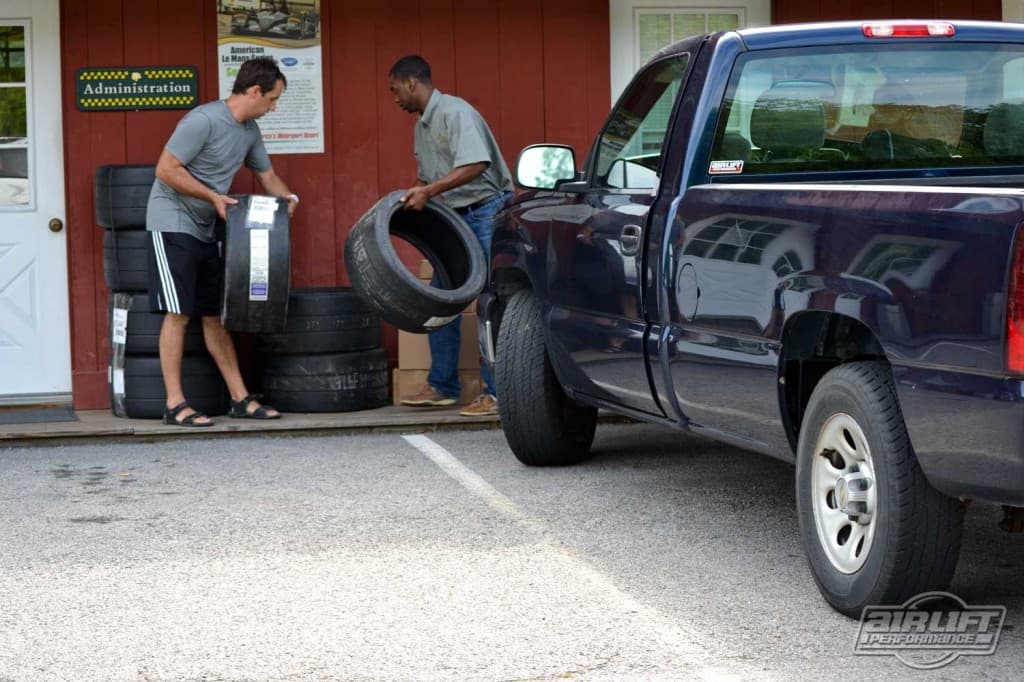 With BFG R1's found and mounted, Session 3 looked to be the best session for a fast time.  As the track temperature rises with the sun of the day, the track loses grip and your chance of going faster is greatly reduced. Weather was also starting to play a major role in track conditions as the mercury was starting to climb on the thermometer.  The temp was now near 95f and 90% humidity, with rain showers quickly closing in.  Time to put up or shut up!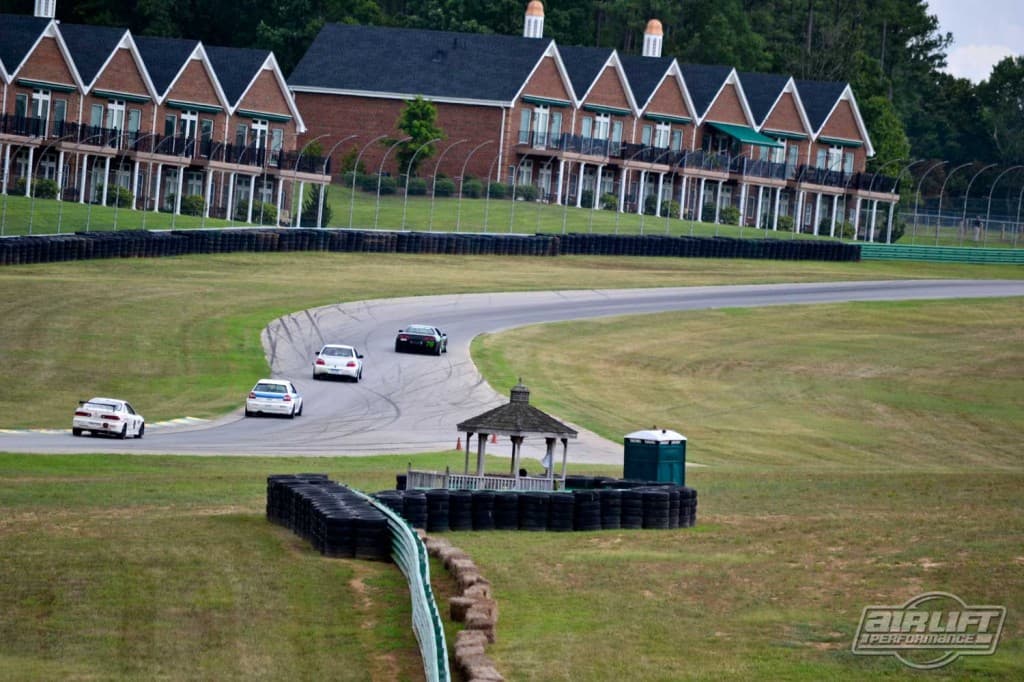 The first two laps were spent getting the mold release off of the sticker tires and get them up to temperature.  Lap number 3 was the money shot: 2:10.904. Good thing, as the track was quickly losing time and our Subaru was running warm.  We took it easy and tried again, but no extra speed was found.  With one session remaining, we still had a chance to move up the leader board.
Unfortunately for Team Air Lift, Session 4 only brought disappointment. The heat was winning, killing overall grip and forcing water temps to climb quickly after the start.  So we had to settle for our time and walk away with 26th place overall.
While not as high a finish as we would have liked, we were thrilled with the car's balance all day and further review of our data showed our minimum corner speeds on par with those of the 3rd place Nissan GTR of TopSpeed! Nothing to sneeze at and certainly the fastest lap ever run at VIR with air suspension.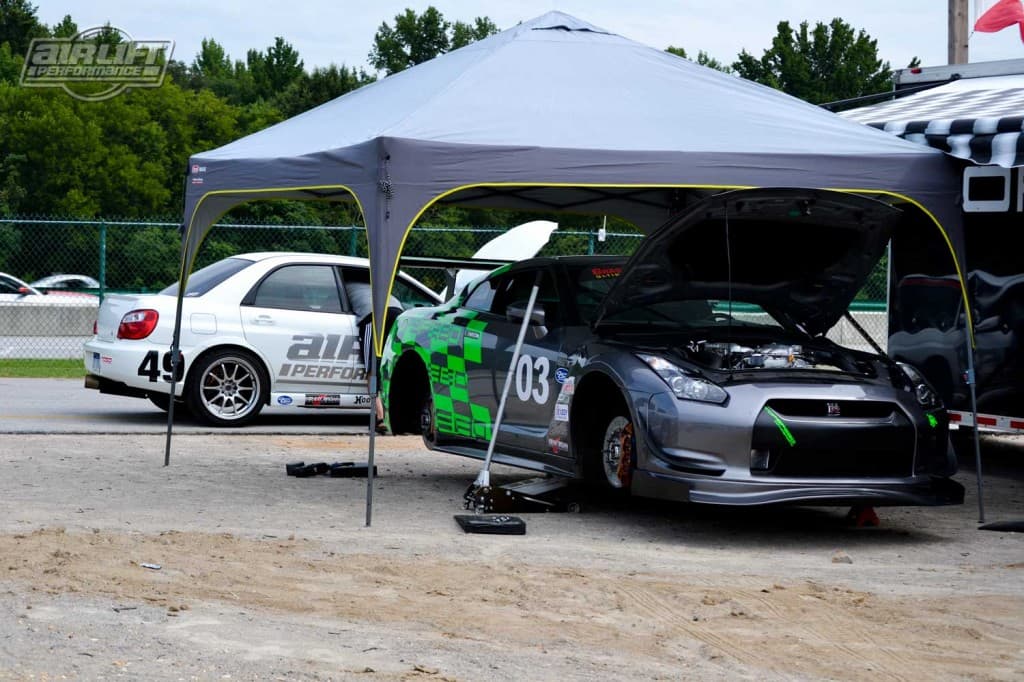 And after all of this track fun, here is the kicker: we packed up and drove the car home, A/C and stereo blasting, with the suspension providing a wonderful ride along the way!  Not sure that would be a good idea with any of the cars that finished in front of us…
Thanks again Grassroots Motorsports Magazine for a fantastic and fun event.  We plan on returning in 2013 to move the bar higher and continue to prove that racetracks and air suspension can be used in the same sentence.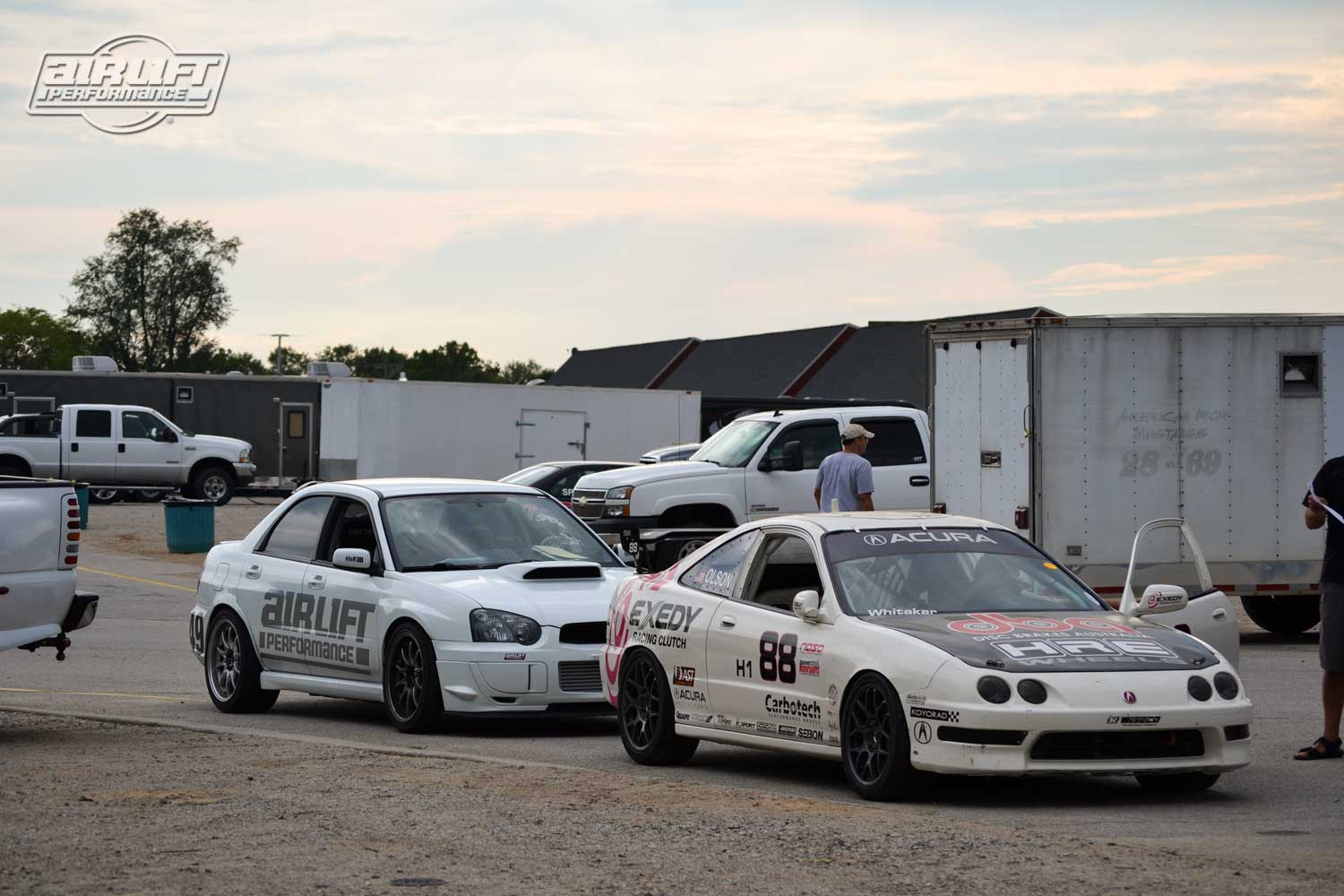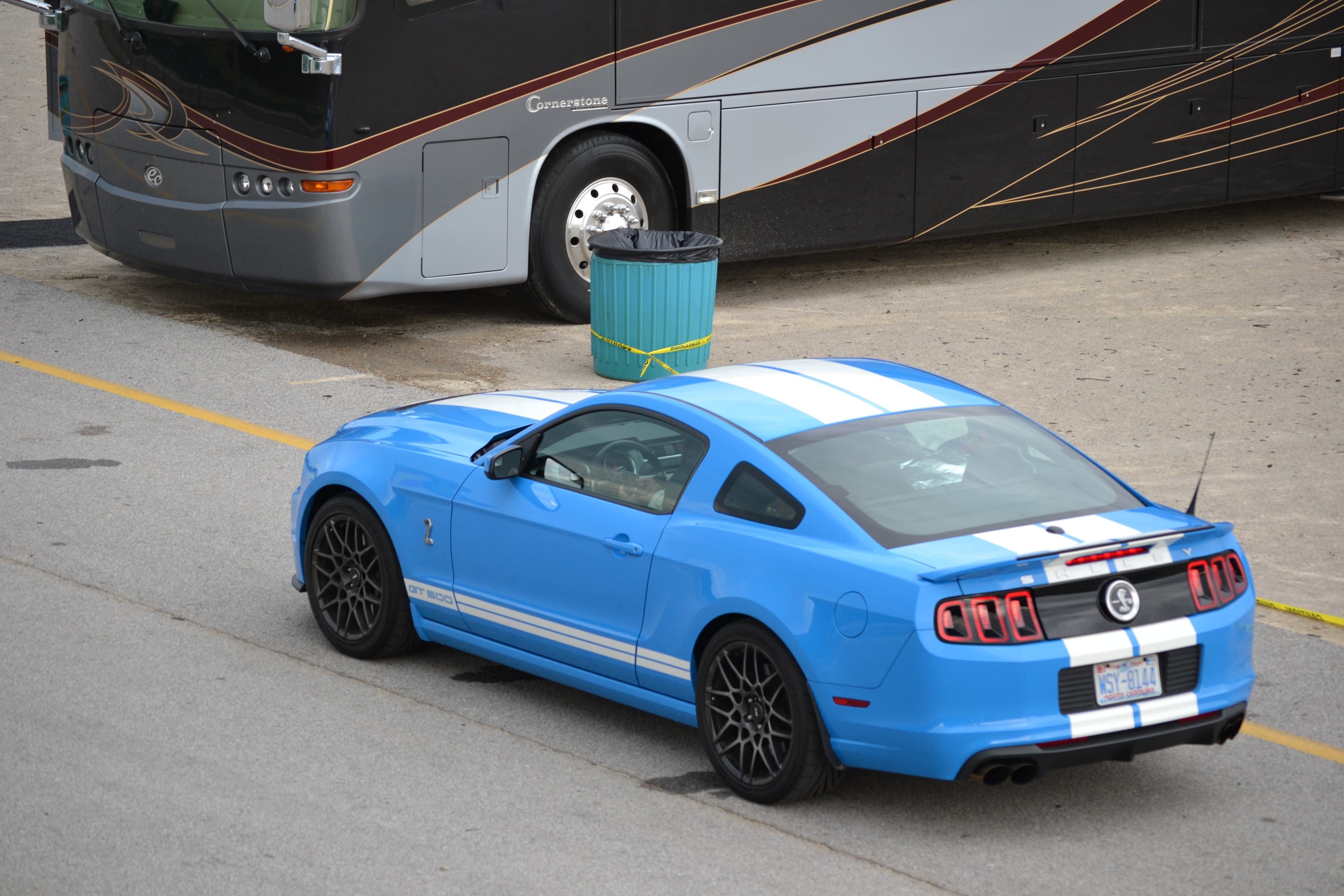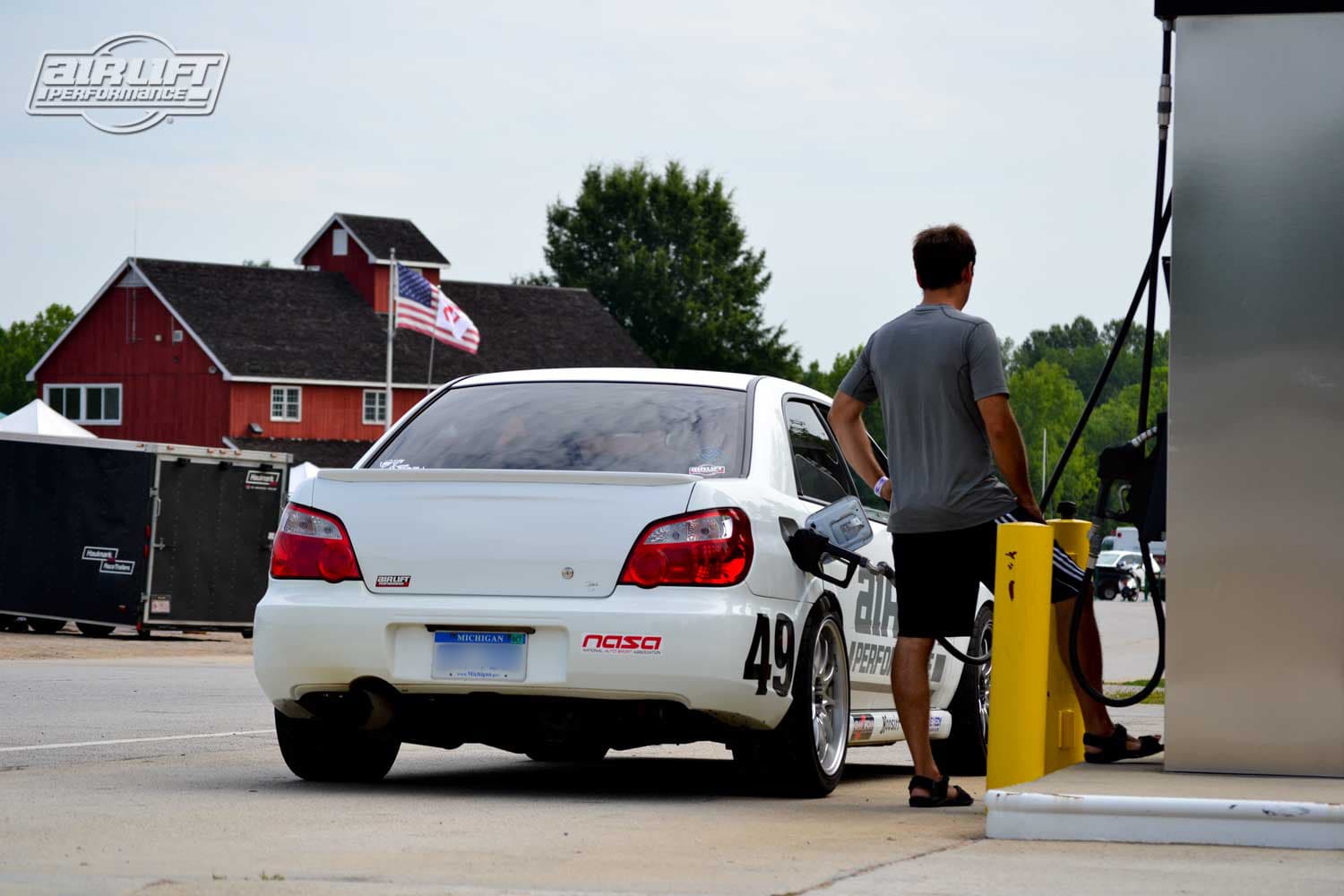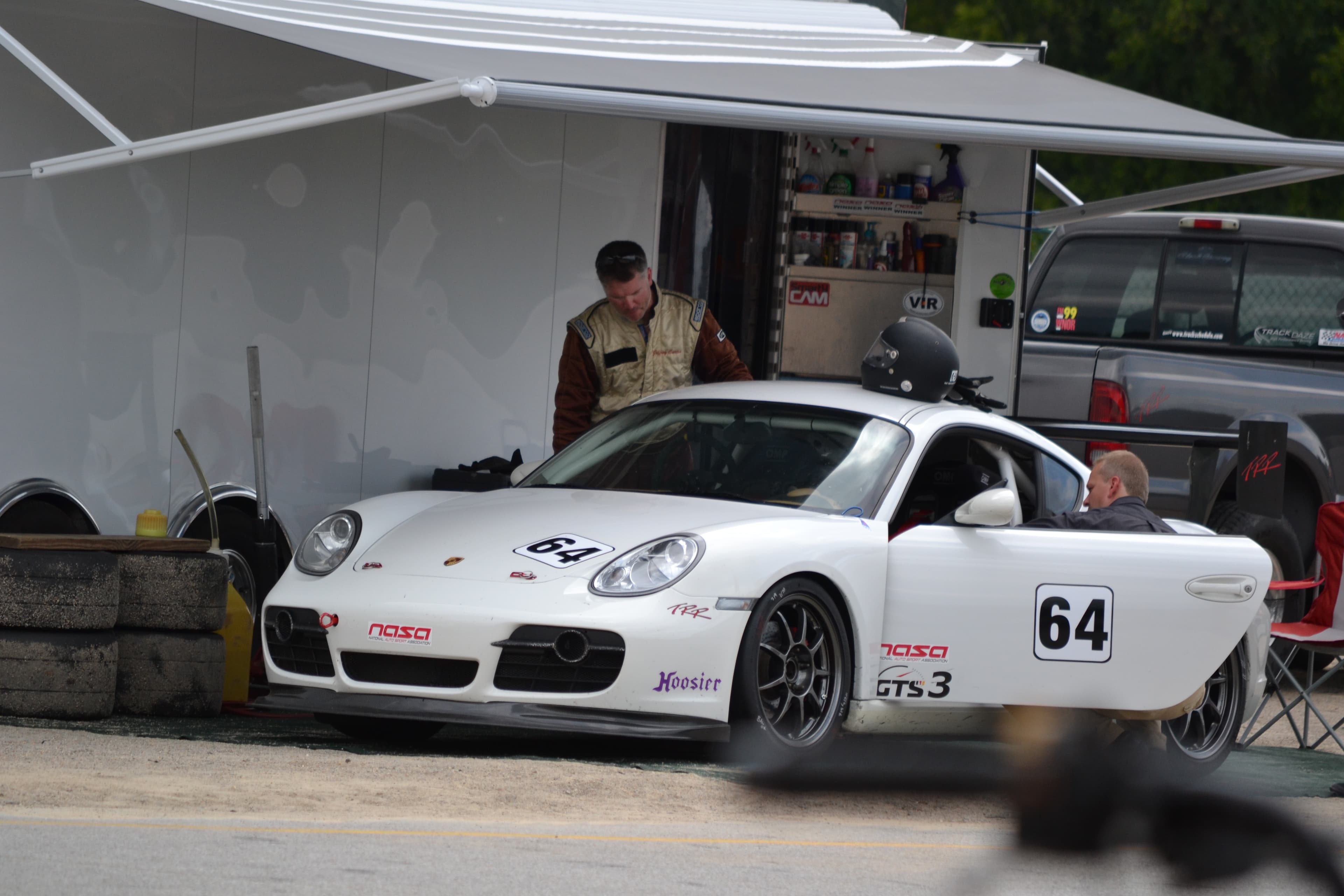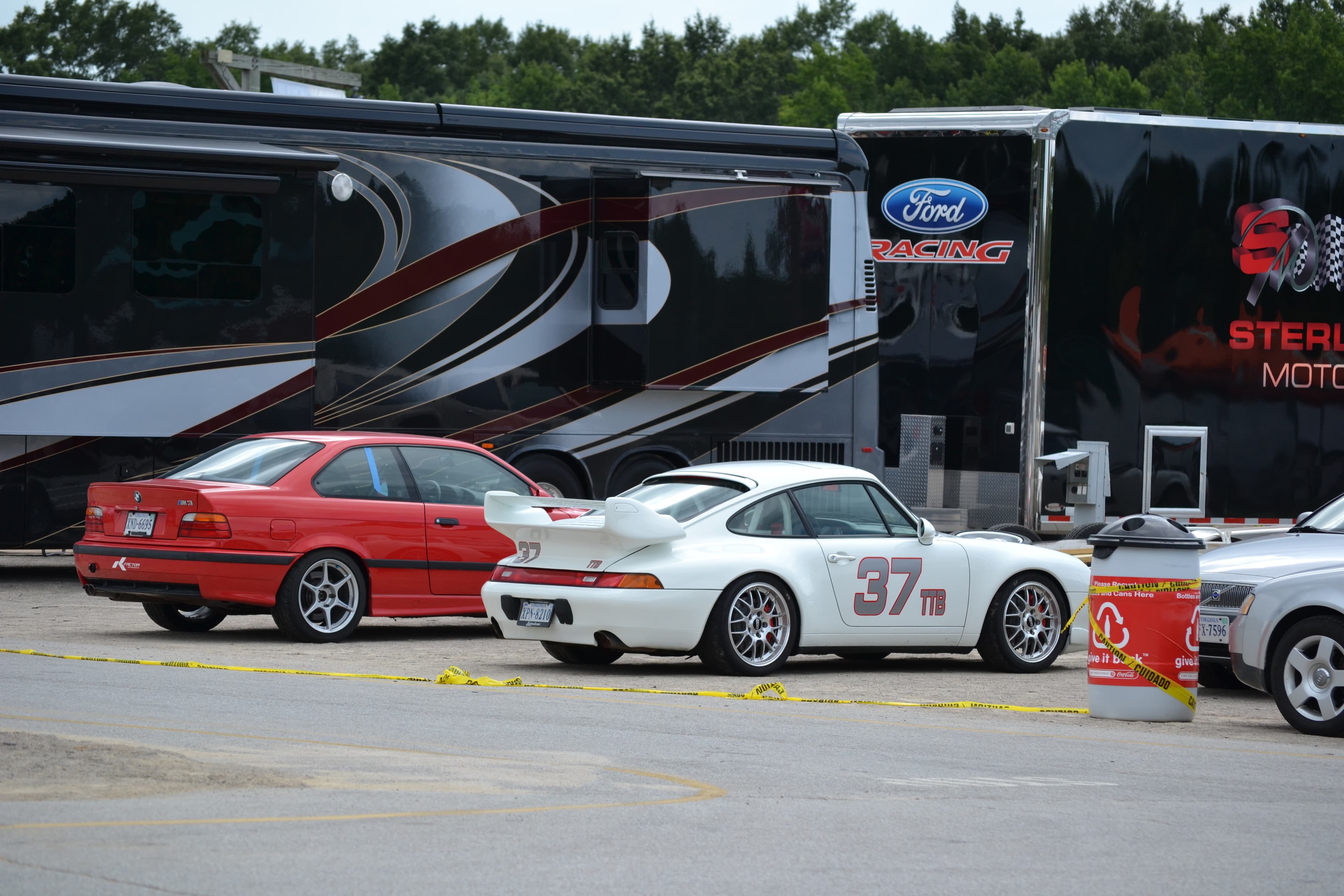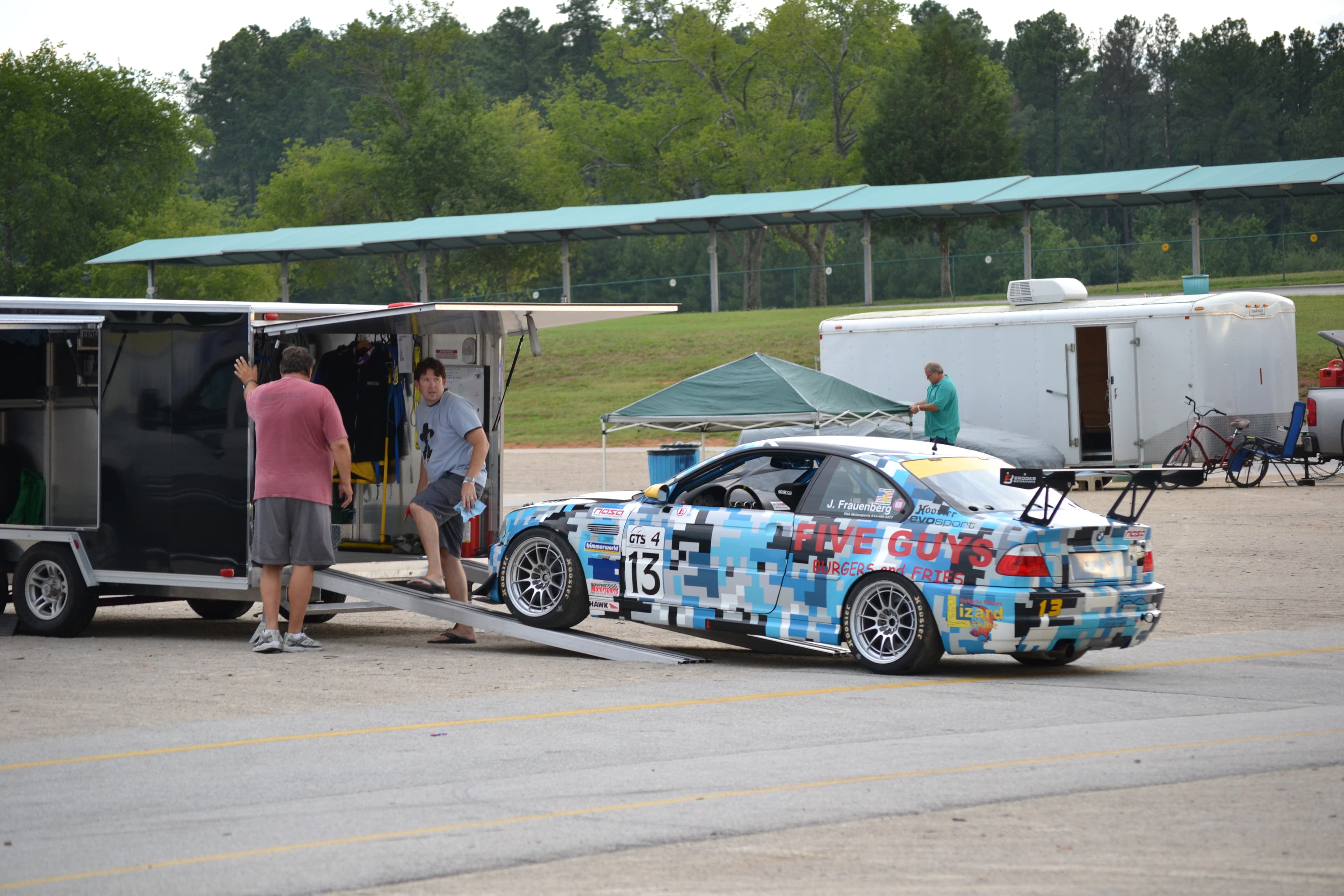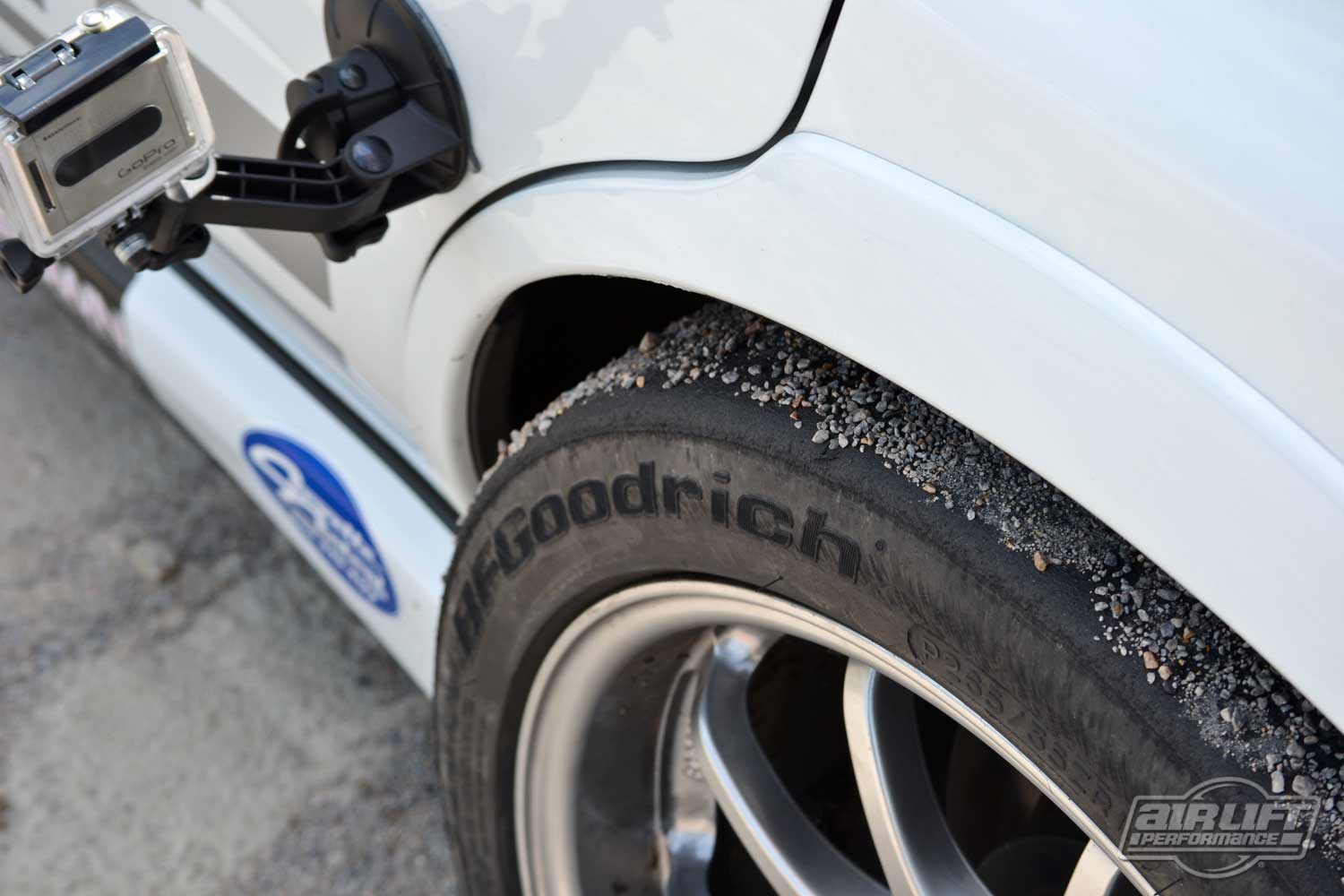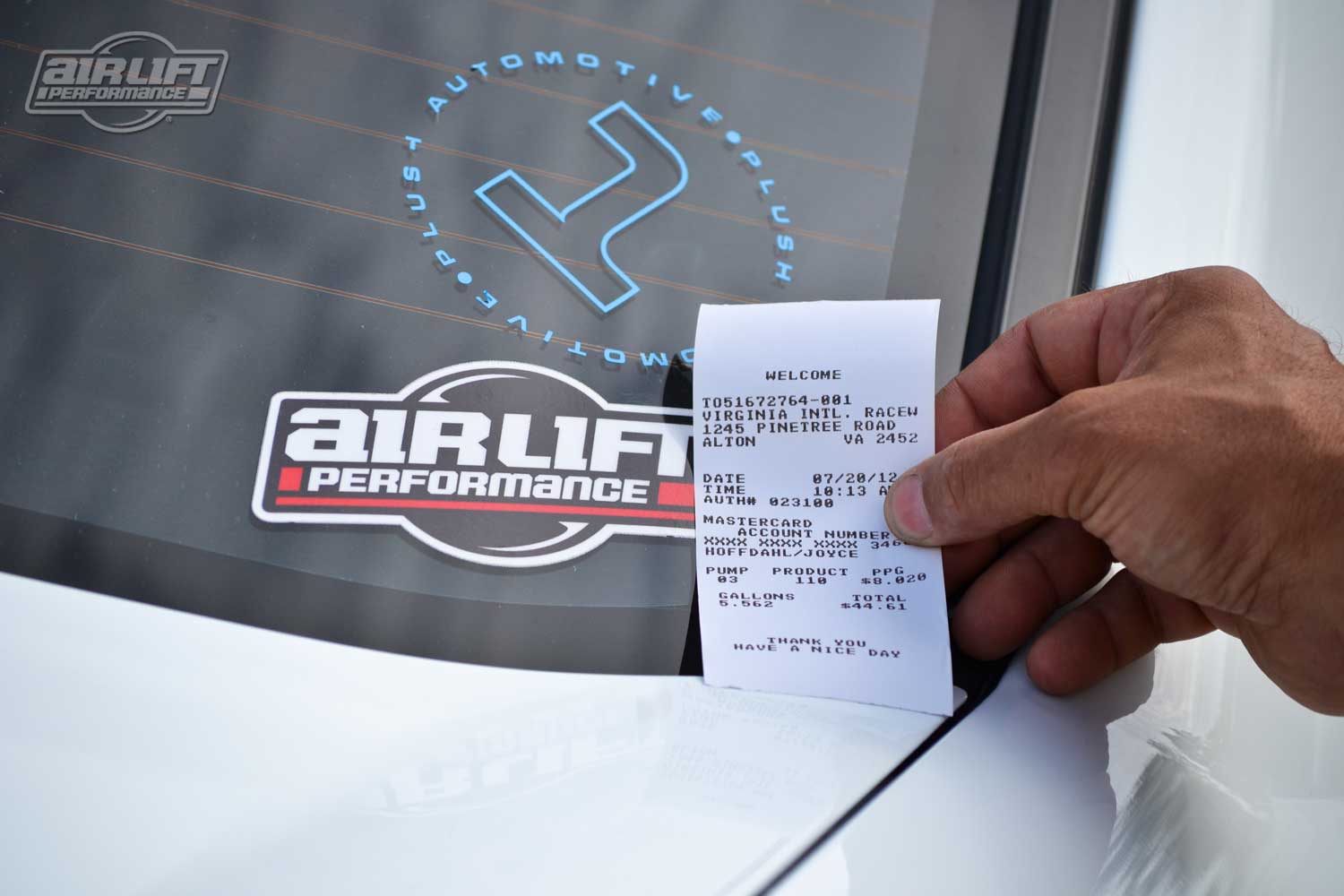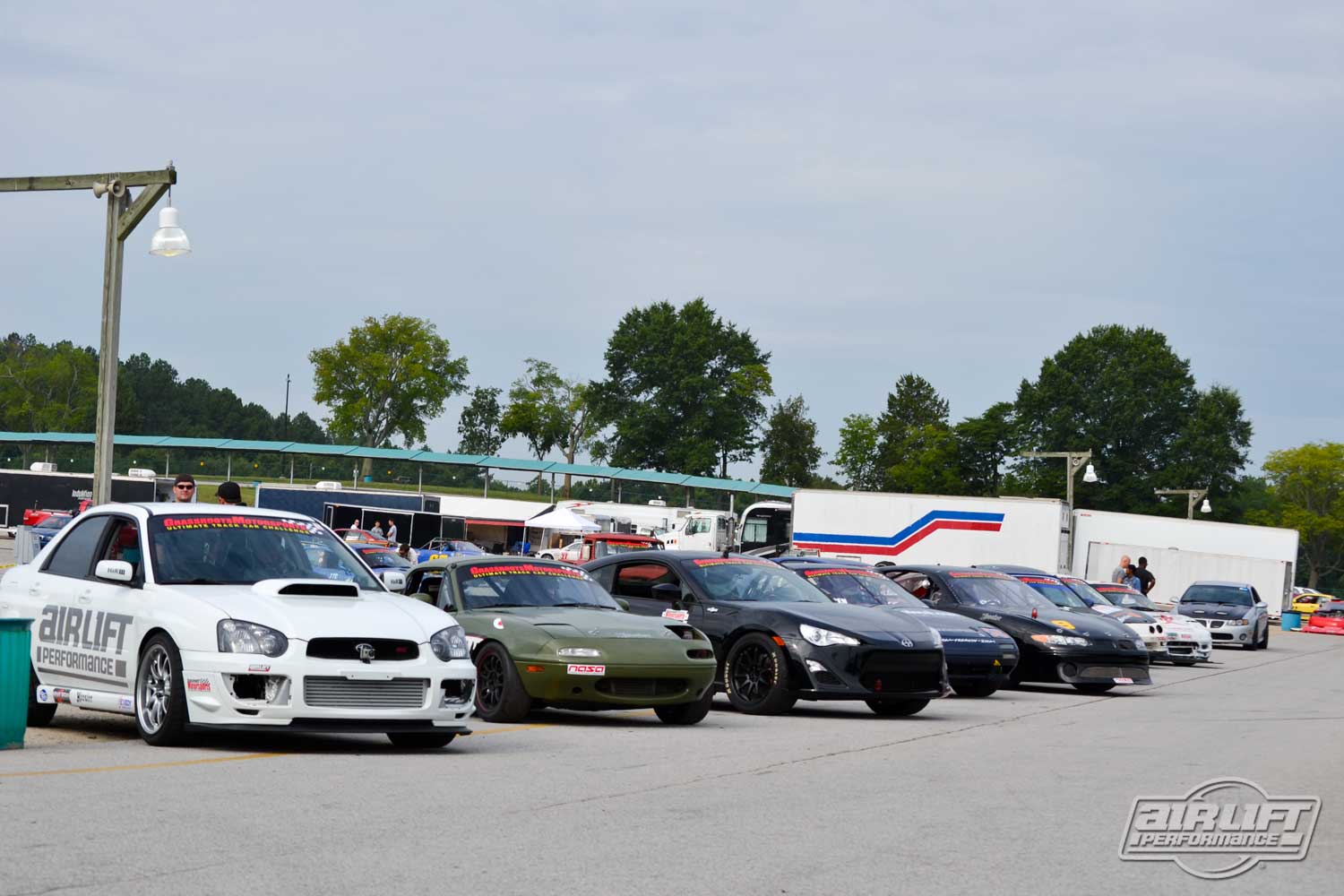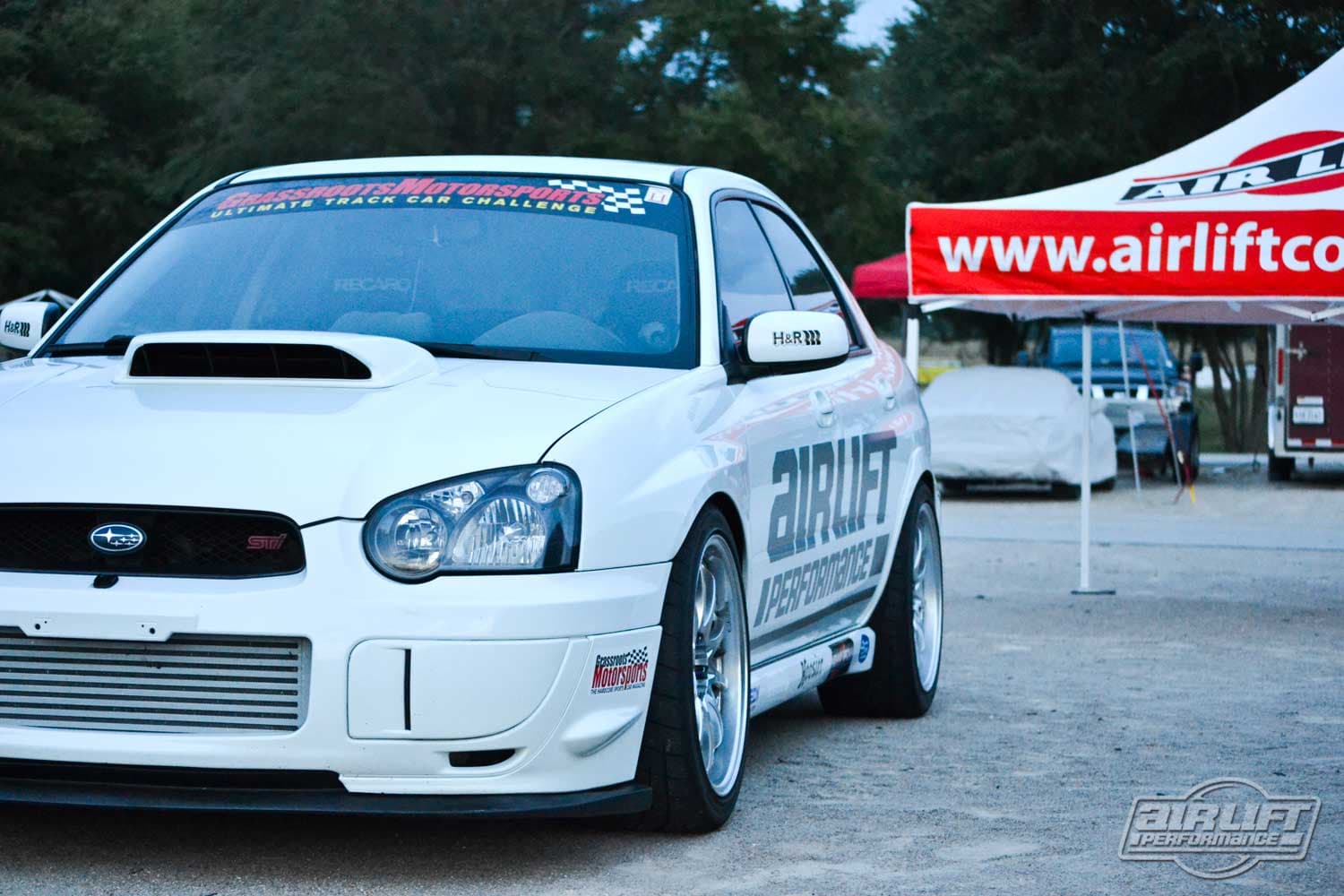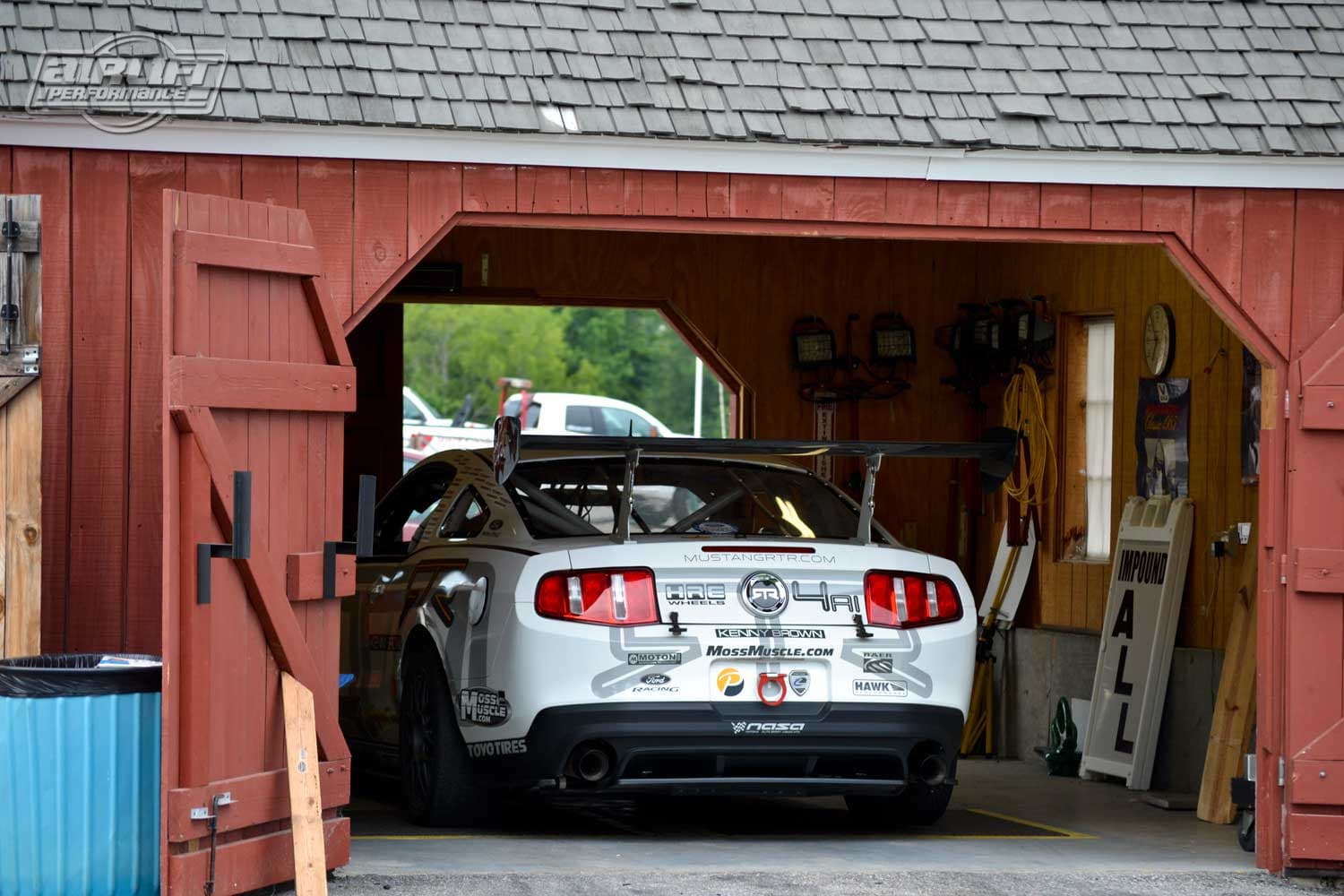 Get The Latest from Air Lift Performance
Want first access to big sale events, performance suspension news, and exclusive drops that sell out quickly?
Subscribe To Our Newsletter