TECH: Installing Air Lift on the 'Double Down' Mustang RTR
11/26/2013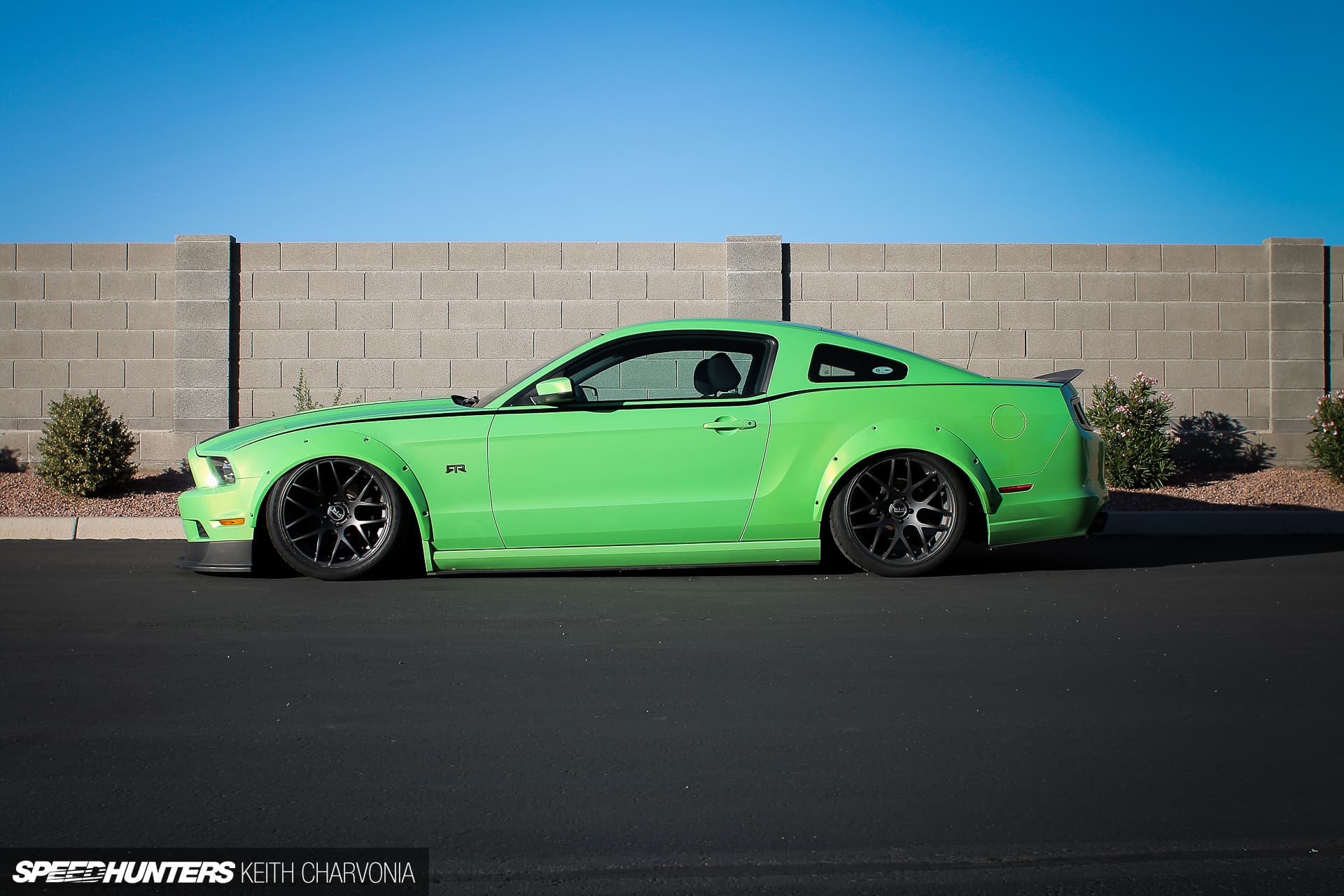 When Vaughn Gittin Jr. approached Air Lift earlier in the year with an upcoming project car, we were more than happy to oblige given his performance background and reputation as one of the world's best drifters! But Vaughn didn't just want to achieve the lows associated with air suspension; he wanted PROPER performance that can be used competitively on the road and track. Introducing the 'Double Down' Mustang RTR, a project built for SEMA that features dual personalities – aggressive looks when slammed on the ground and superb all-round driving when on the move.
Instead of just fit the kit and unveil the car at SEMA, we wanted Vaughn and the team to get a true feel for Air Lift suspension including just how easy it is to install and setup. Keith Charvonia from Speedhunters.com would be performing and documenting the install process, so Air Lift's Brian Vinson headed over to give a helping hand and setup the Mustang perfectly for its intended use.
Using our threaded-body performance kit complete with adjustable top mounts (front), Keith was surprised at just how straightforward the installation was – a huge compliment given his previous experience with older, less-sophisticated air setups of the past. In fact, the only addition needed up front was to choose of a suitable area to run the air lines though, in this case opting for the Mustang's firewall.
'As I worked on the installation I realized that these were basically coilovers with air springs instead of coils!' explained Keith. 'Brian showed me how to use the shock tool to adjust the damping from soft to hard. You get 30 clicks of adjustment with this kit: plenty to tune with.'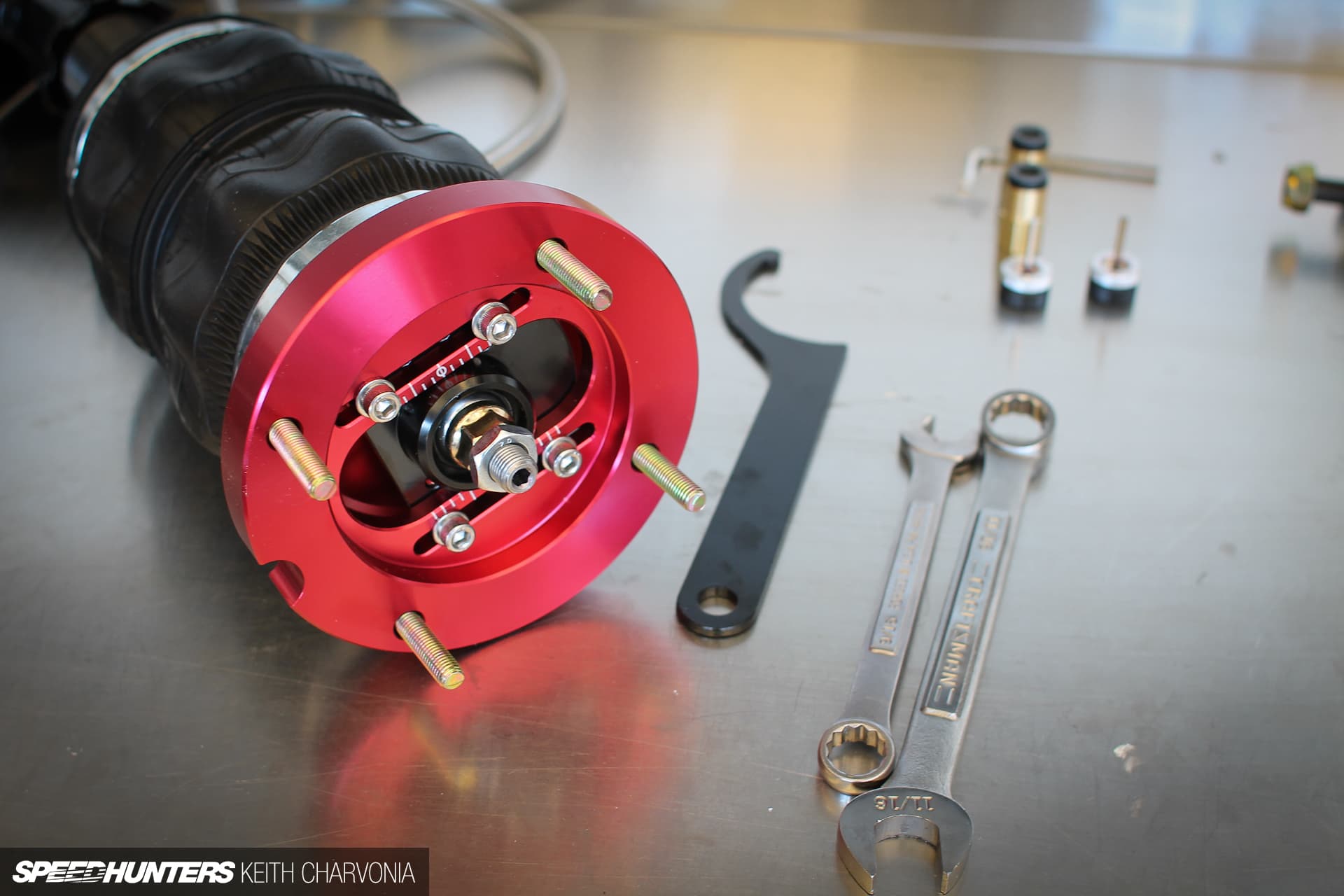 The full, step-by-step process can be found over on Speedhunters.com by visiting the following link: http://www.speedhunters.com/2013/11/double-rtr-get-air-lift/ It was great to get Keith's feedback as well as showcase just how far air suspension has progressed, not to mention the unique performance offered by Air Lift. To say he was impressed is a serious understatement! We'll leave you with the following quote from Keith that sums the new setup best…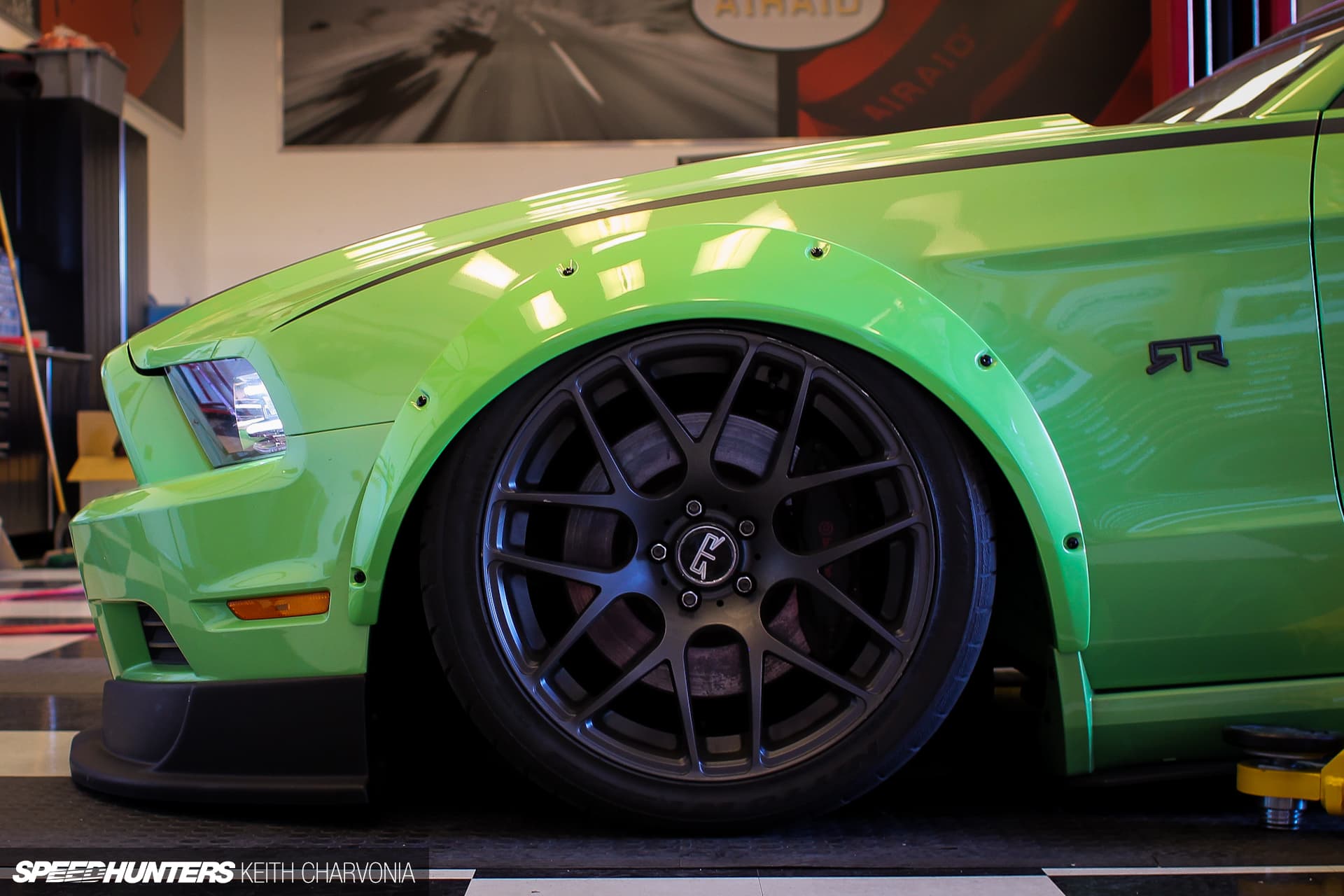 'Brian took the wheel and I attempted to take pictures. What he did next was something I've never in my life done in a lowered car – he aimed for every rut, dip and pothole he could find. The first time I cringed, then I just started blubbering about how I couldn't believe the way the RTR soaked up bumps. No jarring, jumping or swerving, the Air Lift system took everything in stride. I'll sum it up this way: I could hide the switchbox in the center console and you would swear it was riding on a premium set of coilovers.'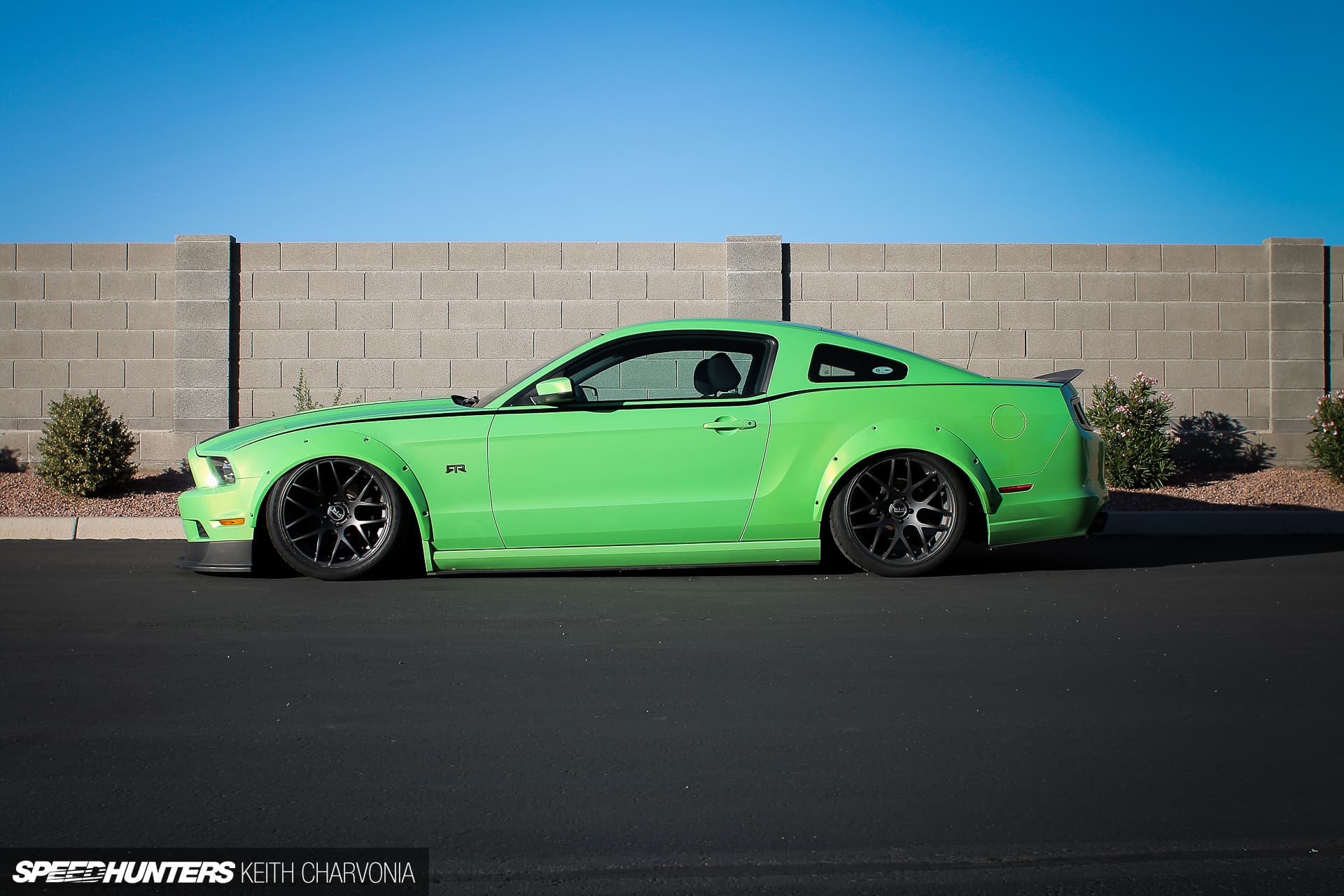 Get The Latest from Air Lift Performance
Want first access to big sale events, performance suspension news, and exclusive drops that sell out quickly?
Subscribe To Our Newsletter