SPOTLIGHT: Players x Rotiform Air Lift-equipped Mk2 Golf GTI
3/13/2014
Not content with having a jaw-dropping Datsun 520 truck on display, the guys at Players decided to bring out another classic for Ultimate Dubs – the Mk2 Golf GTI. Built in collaboration with Rotiform Wheels, this Mk2 Golf is the second in existence to run the brand-new Euro Magic aero, available exclusively through Rotiform Wheels here: [http://store.rotiform.com/category/euro-magic](http://store.rotiform.com/category/euro-magic http://)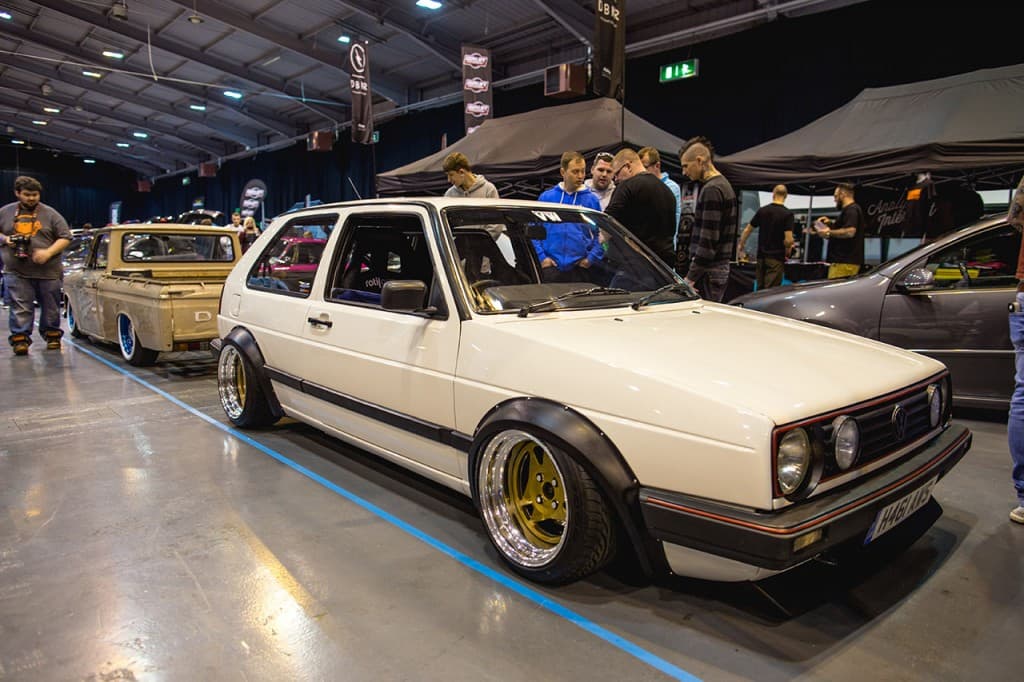 Designed by Hideo Hirooka, owner at Euro Magic Japan, there's no denying this aero looks seriously cool featuring rivet-on overfenders and a retro 'duckbill' front splitter. We love the JDM approach to classic Mk2 Golf styling, and it's the perfect upgrade for fitting super-wide wheels like the 15x9in Rotiform USF pictured here.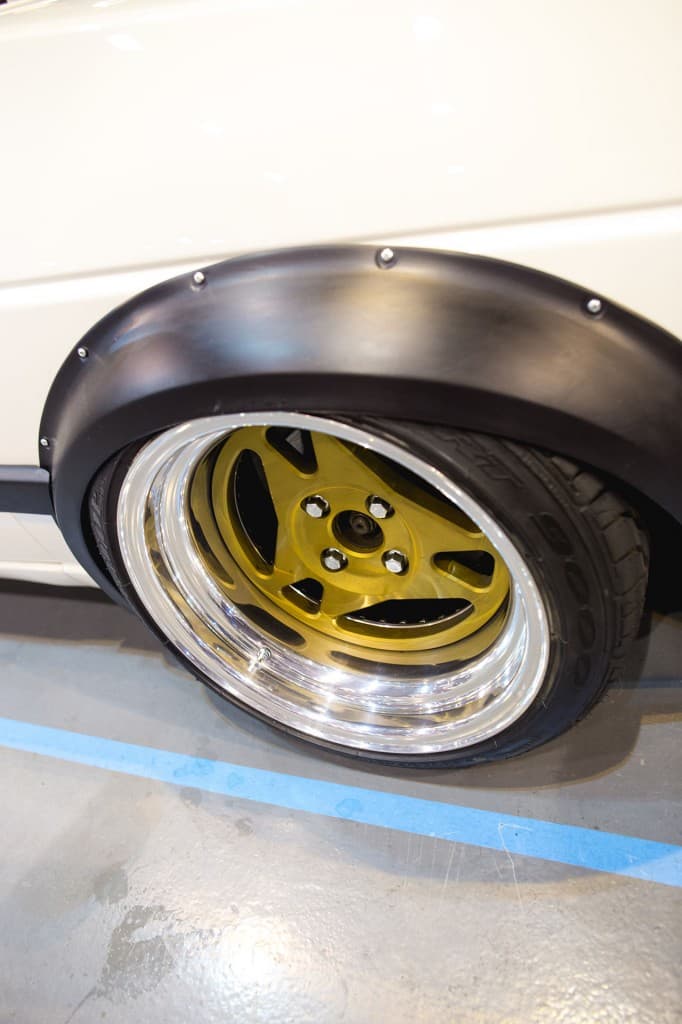 Serious work has been put into getting the USF looking right. Brian has opted for a polished outer lip to contrast the satin gold centre, while all hardware for assembling the three-piece design has been hidden. The end result is nothing short of awesome, especially when fully aired out in 'show' mode. Suspension wise, a Slam Manual Combo Kit has been fitted giving a 5in drop with double bellow bags (front) and progressive rate sleeve-style springs (rear) for a super-smooth ride quality. Check out the full kit here.
What makes this build even more impressive is the timescale in which it came to life… a little over seven days to be exact, and that includes buying and sourcing the car! It's not all exterior work, either. A set of custom-trimmed Cobra bucket seats freshen up the 80s interior along with a half cage in the back. But don't be fooled by the pictures above, there's still plenty left to come from this Mk2 GTI – we can't wait to see how it develops throughout the year.
Get The Latest from Air Lift Performance
Want first access to big sale events, performance suspension news, and exclusive drops that sell out quickly?
Subscribe To Our Newsletter