SPOTLIGHT: The Player's 1966 Datsun 520
3/10/2014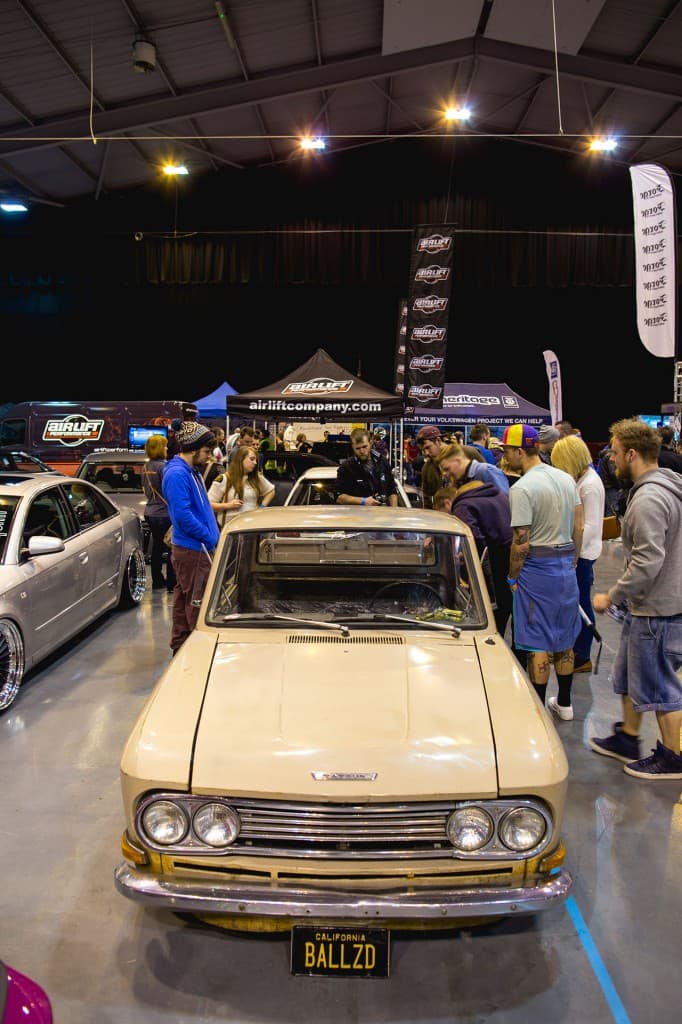 As the first official VAG event of the year, wild creations are almost a guarantee at Ultimate Dubs 2014. What you don't expect to see is a 1966 Datsun 520 Minitruck…
Who could be responsible for such madness? The warped minds at Players of course! But this isn't a name and shame post. In fact, the little Datsun turned out to be one of the most-popular cars on display despite its Japanese heritage.
Imported from California (and believed to be one of just four in the UK right now), the 'Playdat' Datsun 520 runs a full Air Lift Suspension setup to sit just millimeters from the ground. Skillfully fabricated by family business Ballsd.co.uk, the Players Datsun also features an exposed flatbed beautifully showcasing the air setup in action – not to mention the insane framework needed to get so low!
Future plans include a bespoke set of Rotiform wheels, but for the time being Jaymac @ Players has opted for a set of deep-dish steelies refurbished and repainted by ThePaintBox.co.uk. Finished with Hot Rod hubcaps and whitewall tyres they perfectly finish off the 60s vibe especially when tucked deep into the arches.
As a final nod to all things retro Players called on the services of 'The Striper' to finish the Air Lift alloy tank with some classic hand-painted sign writing. It's all in the details…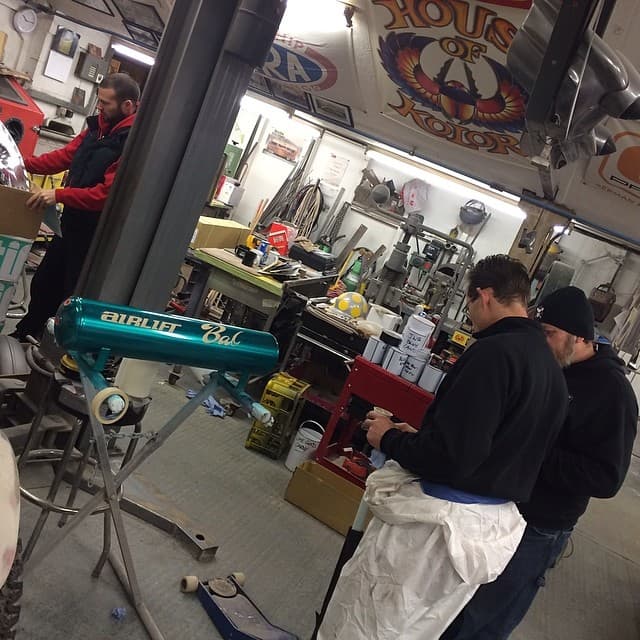 Want to see more pictures of the build? Make sure you follow the Players instagram here and also Balls'd for all the incredible fabrication work. Volkswagen it is not, but this super-cool Datsun deserved plenty of praise even at Ultimate Dubs.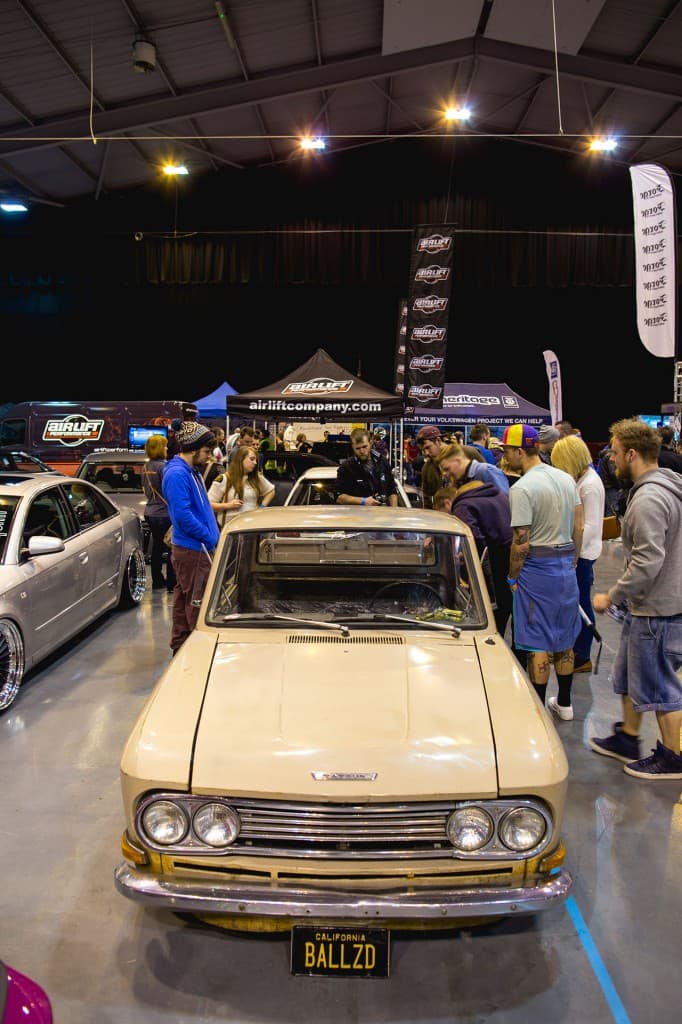 Get The Latest from Air Lift Performance
Want first access to big sale events, performance suspension news, and exclusive drops that sell out quickly?
Subscribe To Our Newsletter