SPOTLIGHT: Liam 'Elmo' Elmore's Air-equipped TTRS
6/6/2014
Last month we showed you a little preview of Liam 'Elmo' Elmore's Audi TTRS, freshly fitted with Air Lift Performance Series suspension complete with AutoPilot V2 digital management. It's safe to say the car looked absolutely stunning – even on the standard Rotor Arm wheels – but Liam wasn't done yet, especially with Wörthersee just a few weeks away…
This isn't Liam's first Air-equipped ride, in fast it's not even his first Air-equipped Audi TT! Regular show-goers will be all too familiar with his previous Audi (a TTS model), which racked up thousands of miles throughout his ownership, travelling not just across the UK but also Europe to events including DMPD and VW Days. 'When I picked that car up it had just over 35,000-miles on the clock' Liam explains. 'By the time the new owner drove it away it was showing over 70K!'
This is where Liam's love affair with Air Lift Performance first started, having become fed up with the uncomfortable ride when using a super-low coilover system which, when travelling hundreds of miles to a show each weekend, isn't what you'd call fun.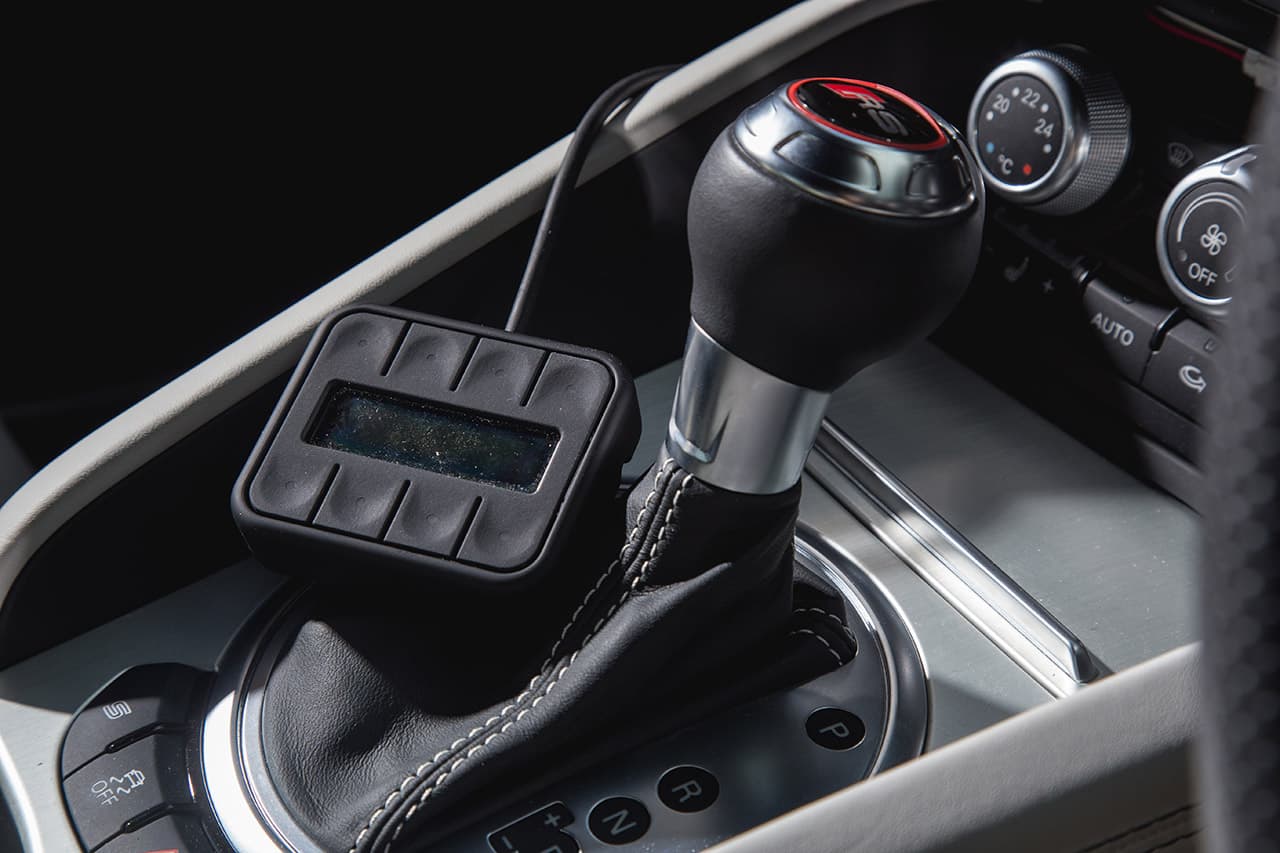 After speaking with Shiv @ Design4 Automotive and experiencing first hand the benefits of a proper air suspension setup, Liam ordered a kit for the TTS and hasn't looked back since then. 'I'll always drive my cars low, so Air Lift suspension gives me all the benefits without getting beached on speedbumps or adverse camber on the roads' Liam adds. 'That's not even taking into consideration the ride comfort when on the move.'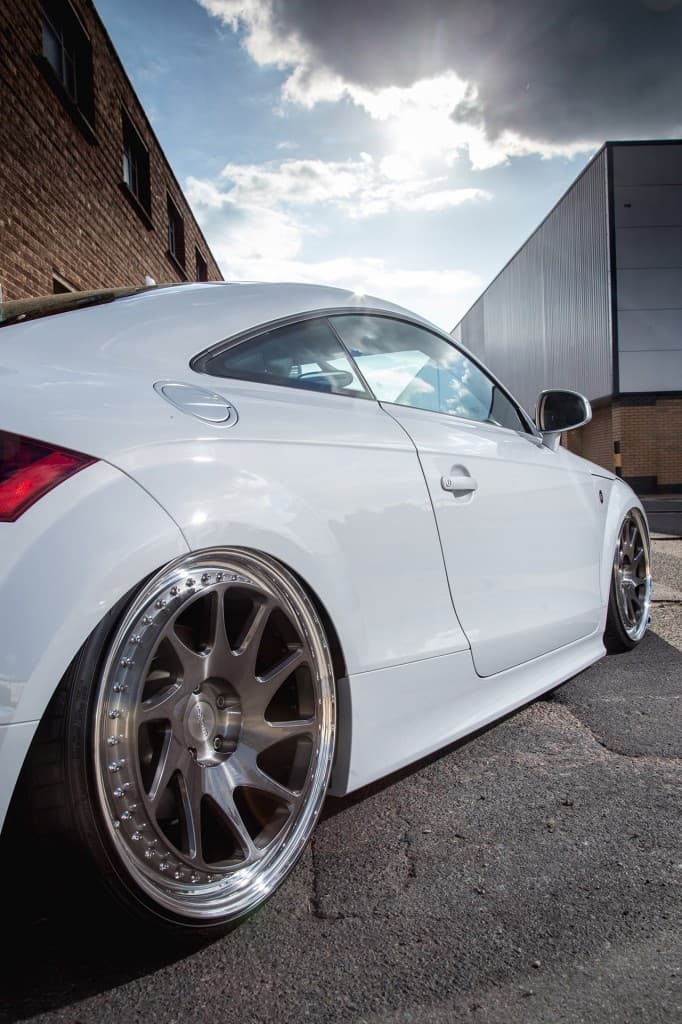 Having achieved everything he wanted from the old TTS, Liam was now on the look out for a replacement – no easy task given how good the TTS not only looked, but handled day-to-day driving. Rather than jump ship or delve into the unknown, Liam took a shine to the TTRS model – the full-fat, 335bhp Quattro monster with plenty of performance and style even in standard trim.
'I ended up driving to Cumbria to buy it in the end, and I nearly missed out after a guy in Essex put a deposit down before me' says Liam. 'Luckily he pulled out, so when the dealer phoned me back I put a deposit on it over the phone and arranged to collect it as soon as I could.'
Unfortunately due to delays with the previous personalized plate on the car it took a few weeks longer than expected to get the car – the last thing you want when you're a petrolhead eager to get behind the wheel again. Rather than be annoyed, Liam set about ordering a full Air Lift Performance Series kit to be fitted by Shiv and the Design4 Automotive team as soon as he picked up the car, transforming the looks and handling almost overnight.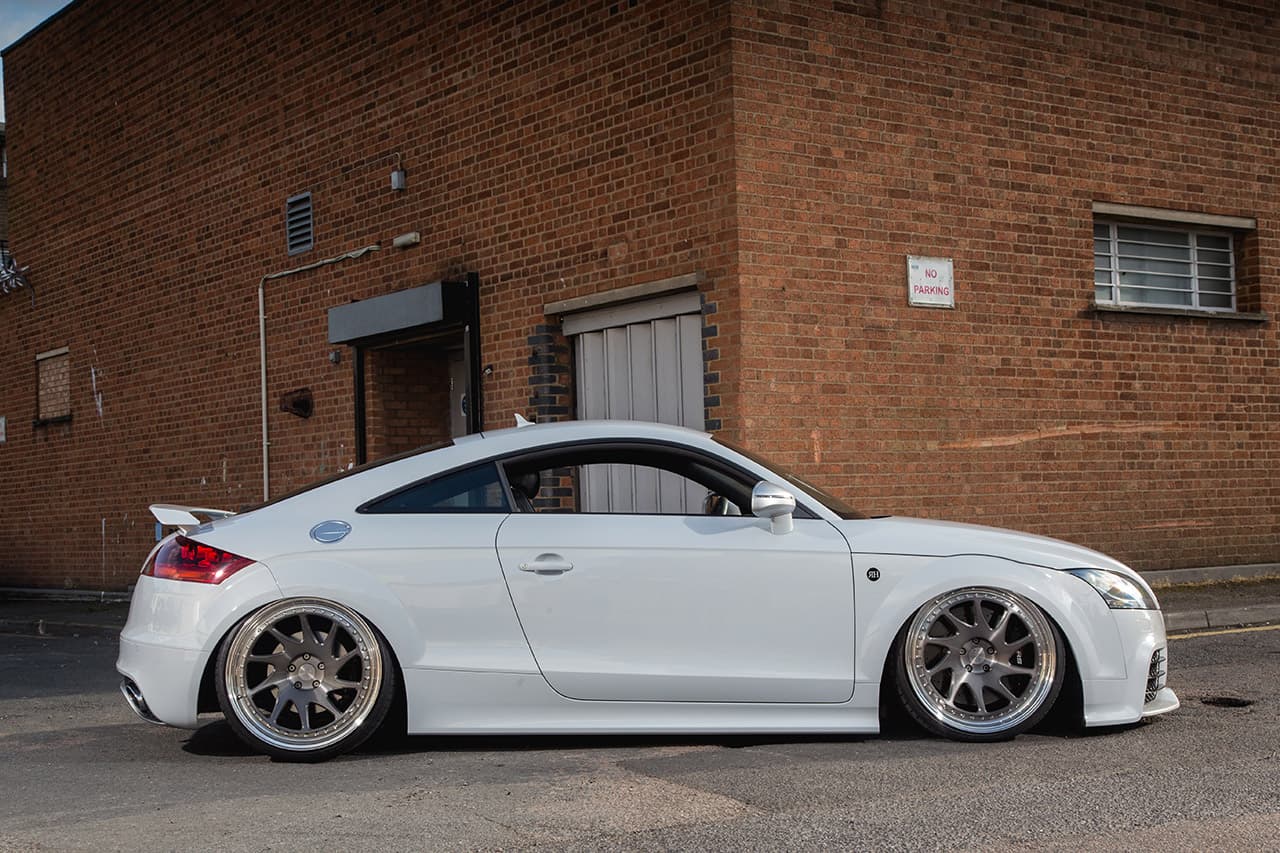 With the TTRS now sitting super-low and offering even more performance when driven hard, Liam moved on to one of the most-important aspects on any modified car, the wheels. With Wörthersee just a few weeks away the plan was to drive the 2000+ mile journey there and back in the TTRS, so wheel fitment had to be perfect to not only look right, but drive just as good especially when heading through the Austrian mountain roads.
'I spoke with Brian @ Rotiform about the new 3-piece OZT, and after telling him the plans with the air ride we decided on a set of 20×9.5in wheels with a staggered offset of ET42 (front) and ET38 (rear).' Liam continues, 'They were one of the first sets in the UK, and with Wörthersee so close they had to fit right or it would've been a disaster. Luckily Brian didn't let me down, and with a little camber they fit perfectly, tucking into the arches without scrubbing or causing any issues.'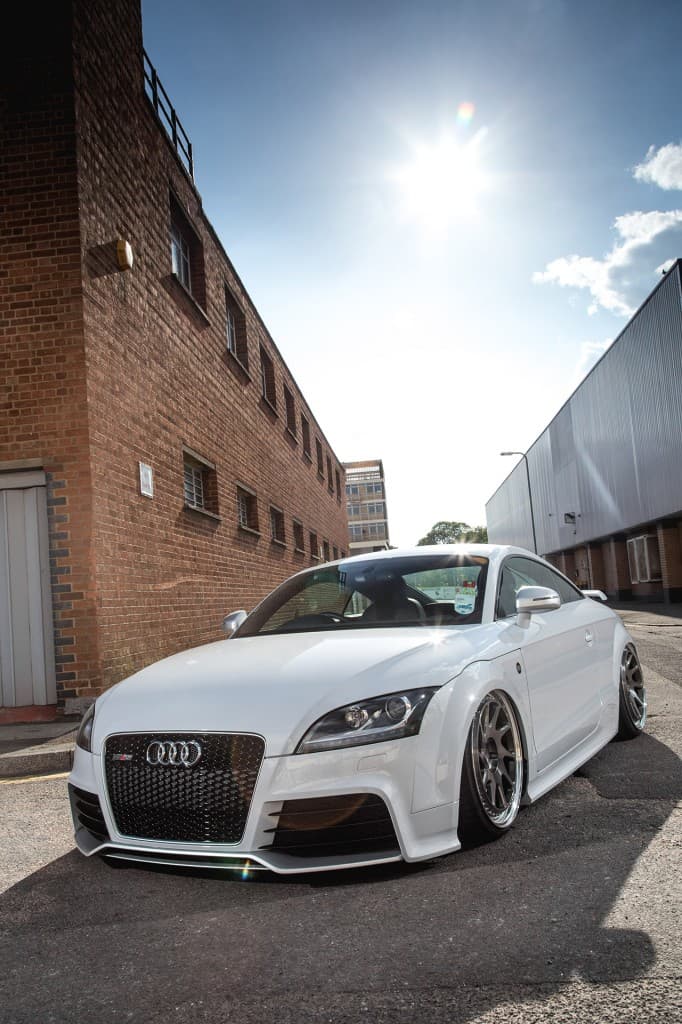 The combination of the Rotiform OZTs and Air Lift suspension means that Liam can drive this TTRS absolutely slammed without any drama on a daily basis, only needing the raise the car when obstacles appear or the road surface deteriorates. All the speed and performance from stock remains, albeit with the added bonus of looking properly awesome!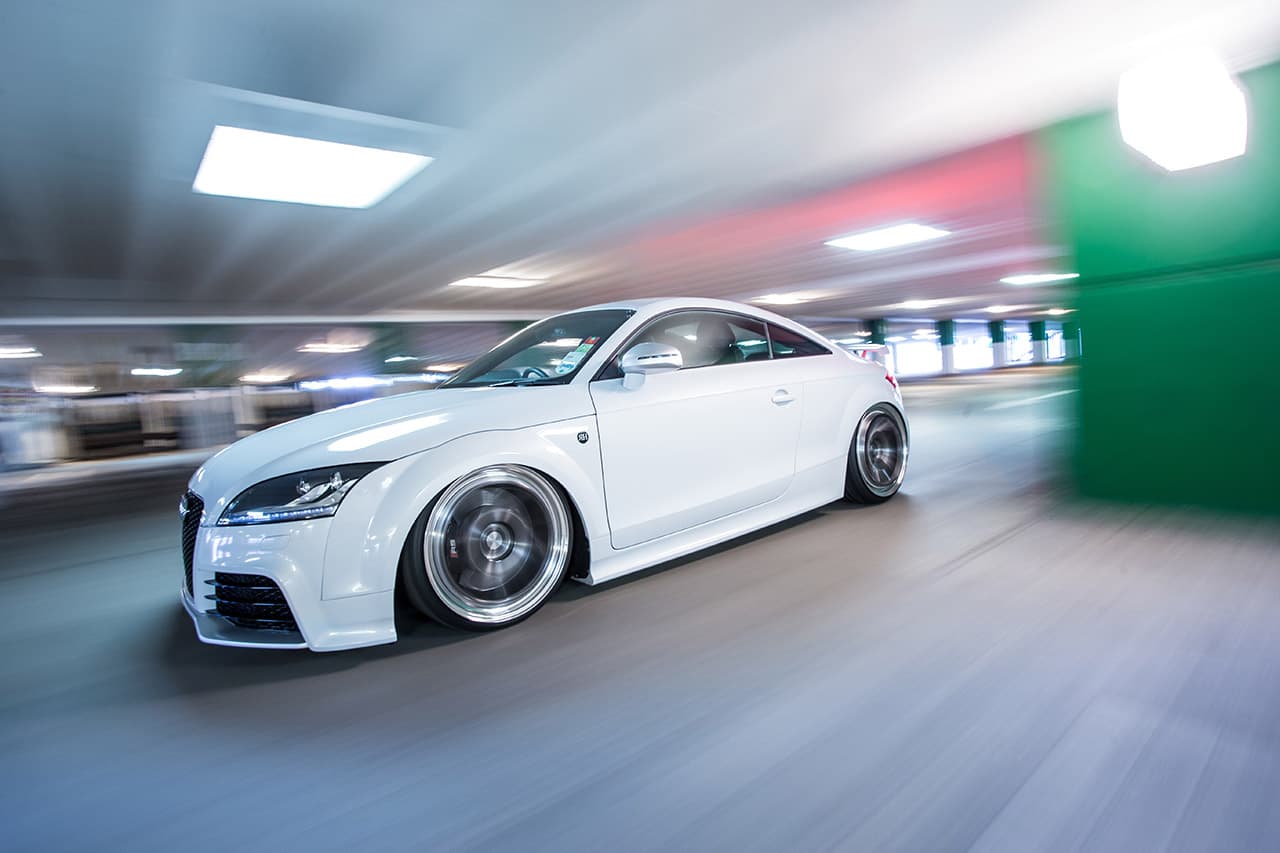 So what's next for Liam's TTRS? 'Not that it needs it, but I'm thinking about software, filter and de-cats which should take performance over 400bhp' grins Liam. 'I'll be heading to Players Classic this weekend and then VW Days in France next weekend, after that it'll need a good clean and some TLC after in excess of 3000-miles from a single month. But then it'll be ready for the next show straight after.'
Big thanks to Liam for taking the time to let us photograph his awesome TTRS and share his story – make sure you check it out @ Players Classic this Saturday at Goodwood Circuit!
Get The Latest from Air Lift Performance
Want first access to big sale events, performance suspension news, and exclusive drops that sell out quickly?
Subscribe To Our Newsletter