SPOTLIGHT: Lasse Jensen's Golf R32 Turbo
8/15/2019
Passion and patience equals perfection. These are the words Lasse Jensen lives by, and if you couldn't tell that already by looking at his incredible Mk5 Golf R32 he's even got 'em printed on his car's air freshener…
Euro car fans will already be familiar with Wörthersee – a small town nestled inside Austria which, for several weeks every year, becomes engulfed by car maniacs for the annual Wörthersee Treffen event. In recent years Police presence and disgruntled locals have made life a little more difficult, but it still remains one of the most-bonkers events for the sheer scale and size of it.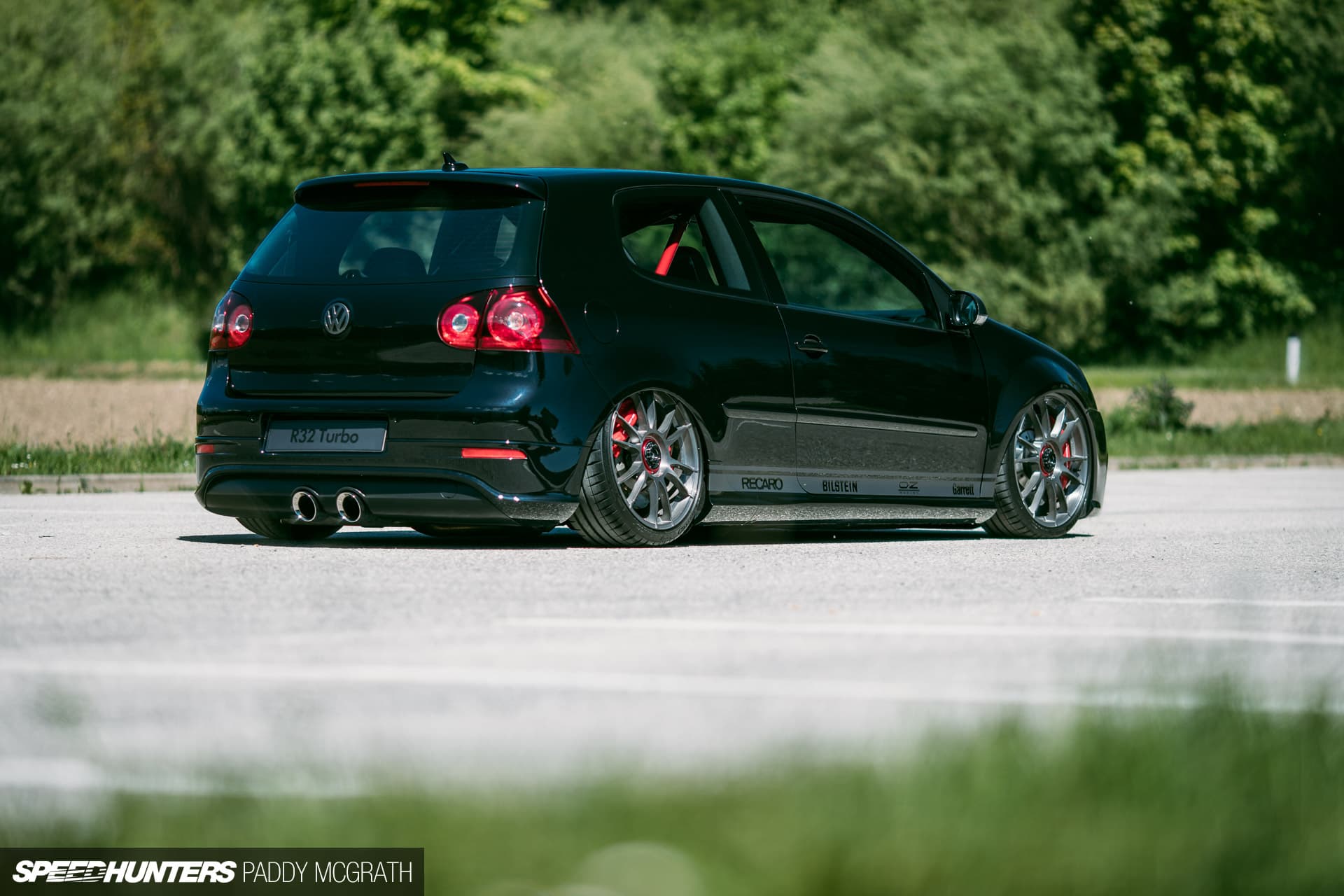 But Wörthersee is only as good as the car's in attendance (hell, this year one guy even drove from China to be there) and Lasse Jensen's Golf R32 was one of our stand-out cars on display. From the outside, it looks like quite a 'typical' Wörthersee-spec Golf – OZ centrelock wheels, ultra-low ride height and flared front arches to give the all-important clearance. But dig a little deeper and the true level of work soon becomes apparent.
For a start, Lasse's Golf isn't a normal Mk5 – it's an R32 which boasts the 6-cylinder, 3.2-litre engine as stock. Good for 250bhp, this 6-cylinder variant was later ditched in Mk6 & Mk7 models which became 4-cylinder 'R' versions instead. The unmistakable sound of a VW 6-cylinder is hard to beat though… unless you strap a big ol' turbo to the side of it.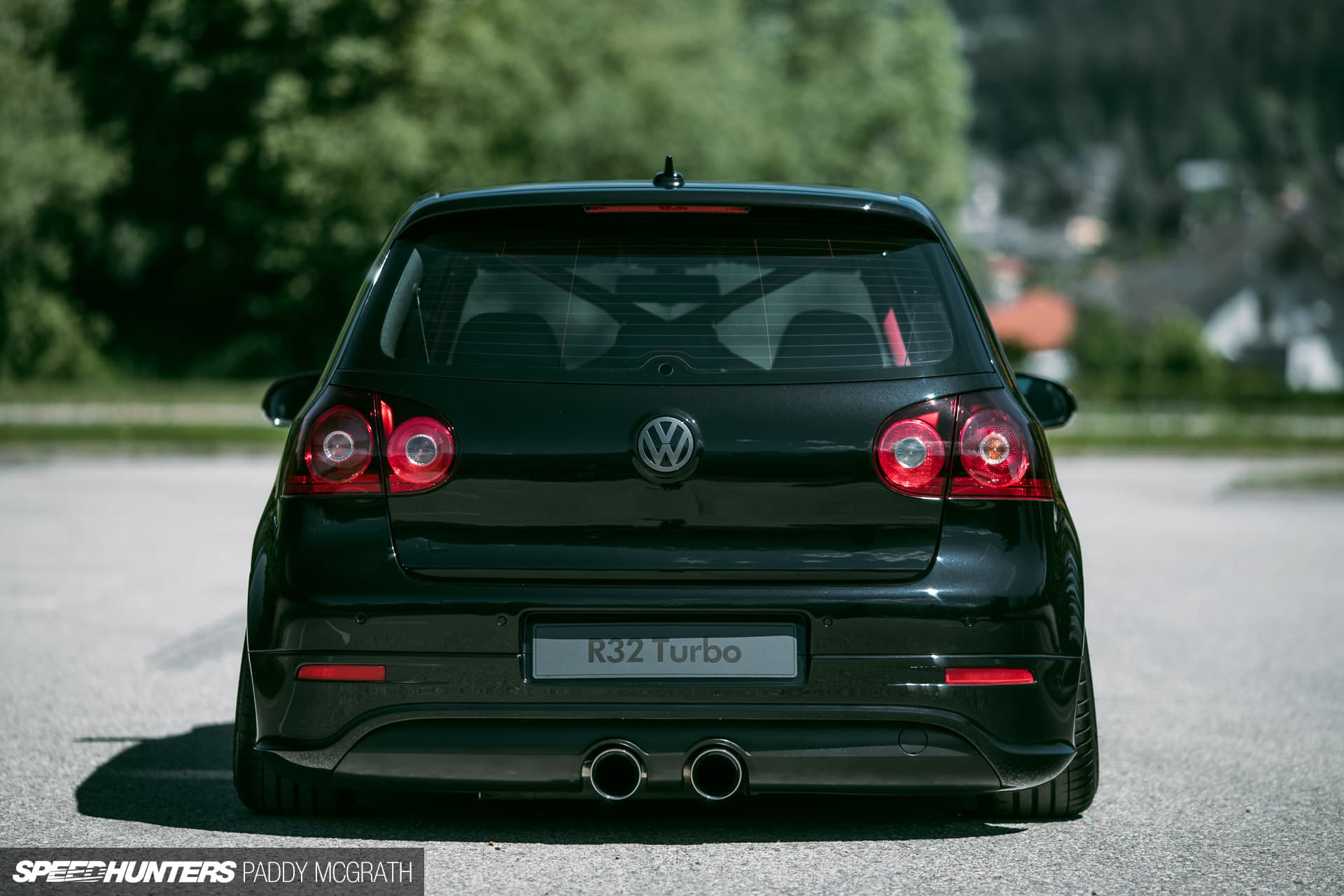 A Garrett GTX3582R boosts power nearly 200bhp from stock with the R32 now developing 425bhp & 530Nm – a healthy amount for any street car, but with AWD and a DSG gearbox Lasse's car is more than capable of putting all that power to the ground. Best of all, he's even planning to run more power in the future… because why not?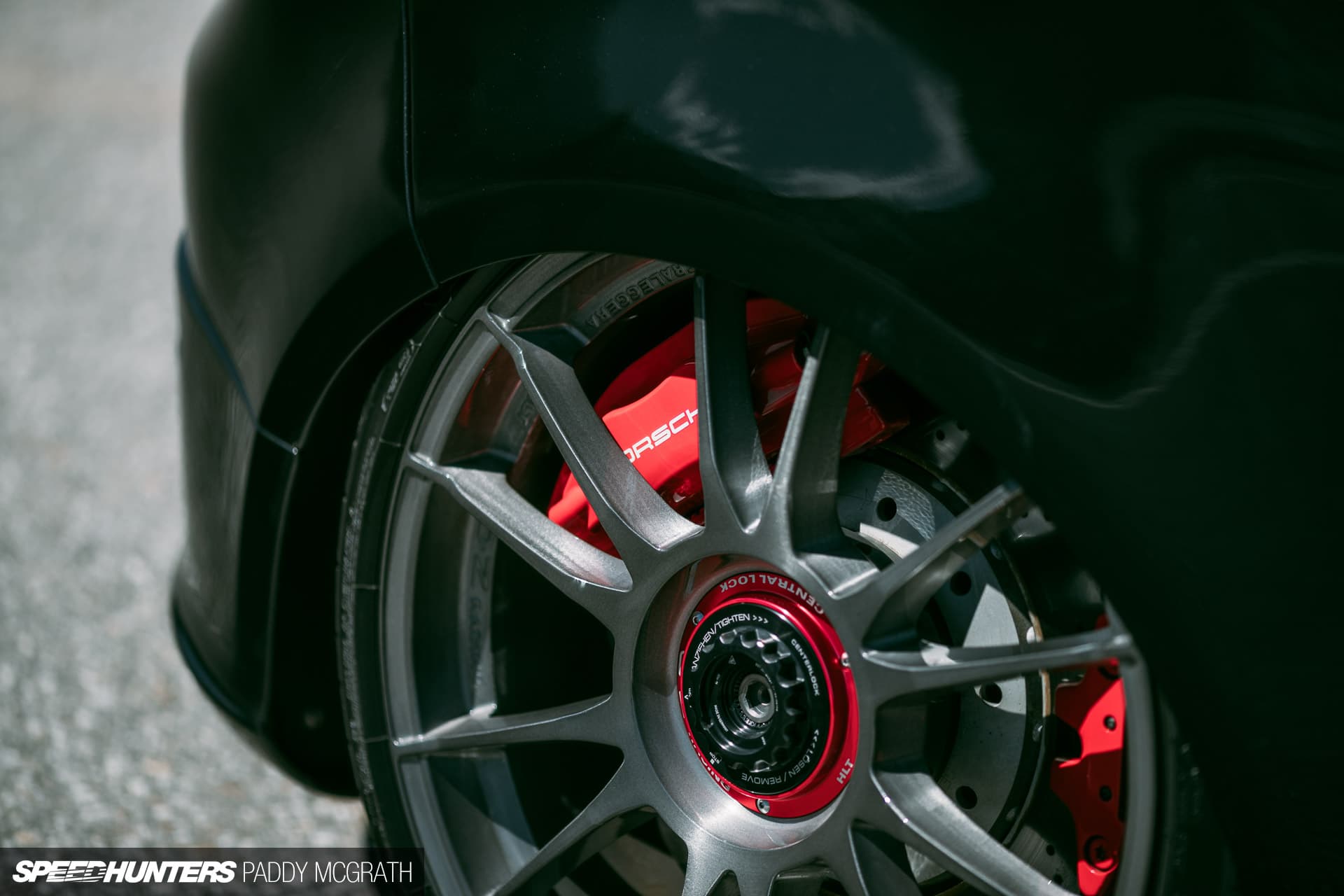 Then there's the wheels and brakes. OZ Wheels are an age-old favourite for VWs, but the Ultraleggera HLT (with proper centrelock hubs) is a whole new level of cool. Measuring in at 19×8.5in all round they tuck perfectly within the arches, and thanks to the size Lasse can run 390mm discs up front (with callipers taken from an Audi RS6) and 356mm discs on the back complete with Audi R8 clamping force. Don't be fooled into thinking this is all show with no go…
Lasse's attention to detail runs throughout the entire build, from the Mk6 steering wheel and infotainment right through to the carbon-fibre bodypanels (which have been painted body colour with the exception of 2-3 inches… just for anyone doubting their material). Keeping the ride height in check is Air Lift's revolutionary 3P management, neatly incorporated within the centre console.What's more, if and when Lasse decides to upgrade to 3H, it's as simple as adding the height sensors allowing control of both ride height and pressure while on the move.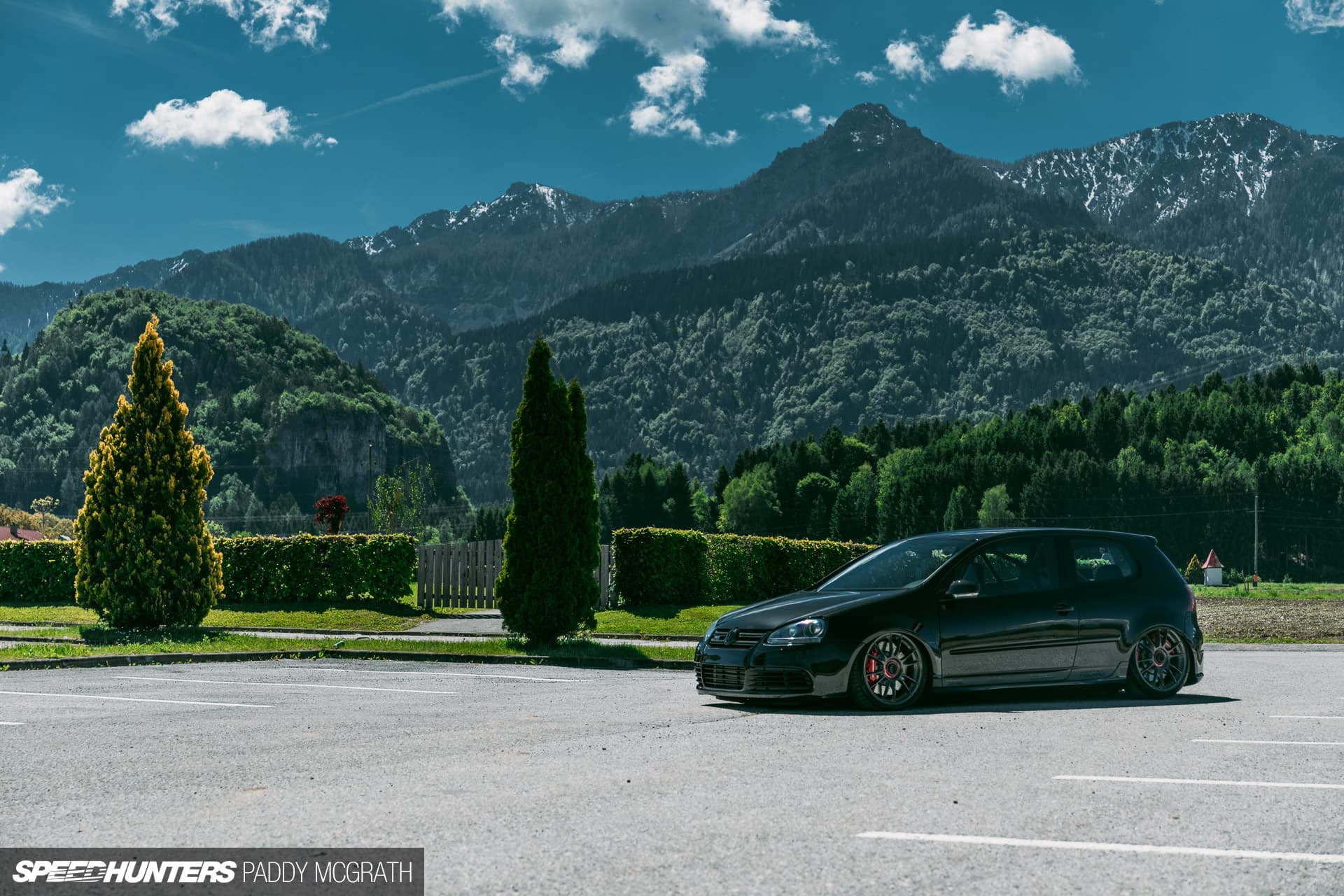 This R32 Turbo is everything we love about Wörthersee; from the outside it's quite a simple-looking, ultra-clean Mk5 Golf… but peel away its skin and the result is a super-fast hatchback with all the performance to match its killer exterior. Check out the full feature over on Speedhunters here: http://www.speedhunters.com/2019/07/what-makes-our-kind-of-volkswagen/
Get The Latest from Air Lift Performance
Want first access to big sale events, performance suspension news, and exclusive drops that sell out quickly?
Subscribe To Our Newsletter