SPOTLIGHT: James Gould's Skoda Fabia VRS
3/25/2020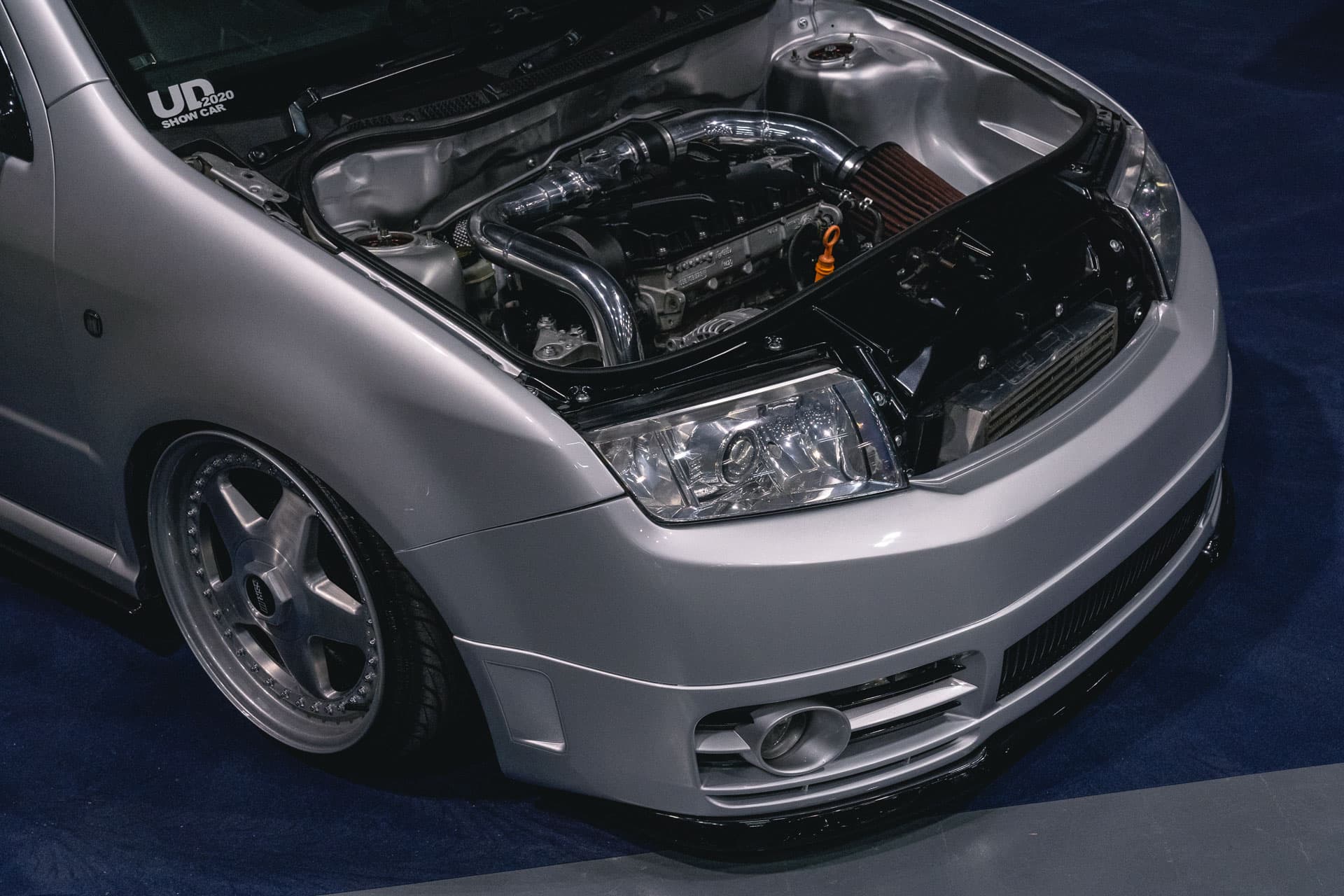 The Skoda Fabia VRS might not be a familiar car to those in the USA but for the rest of the world, especially Europe, this diesel pocket-rocket is quite well-known.
Based on the same chassis as VW's Polo and the Seat Ibiza, the Fabia had the unlikely PD130 diesel power-plant for its hottest version – the VRS.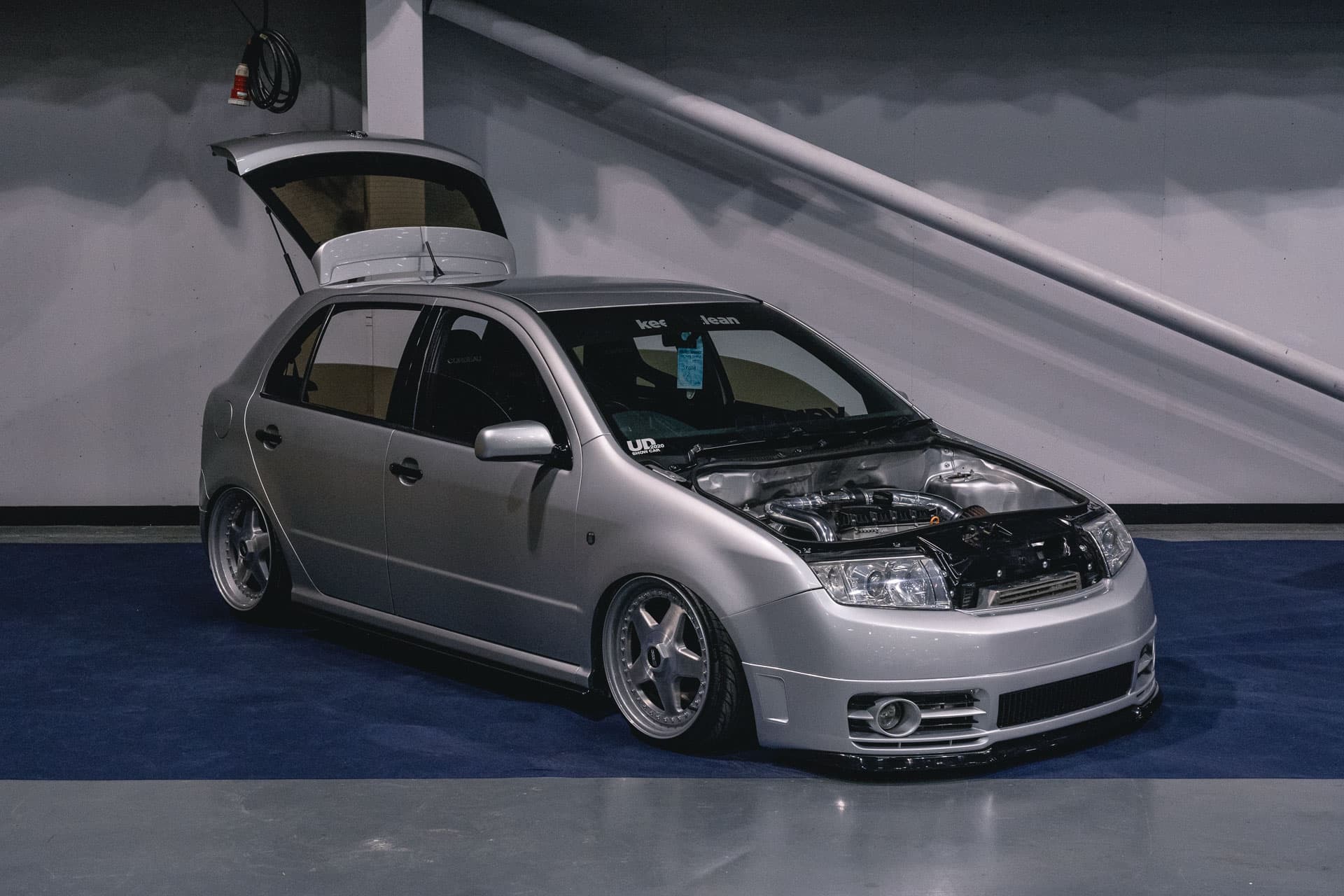 This was actually a blessing in disguise for the tuning community, as people quickly recognized the tune-ability of the platform and started rolling coal soon after. That's right – these small hatchbacks can make serious torque and will throw soot to match, and never more so then when heavily modified like this one.
We spotted James' awesome Fabia VRS at Ultimate Dubs show and had to take a closer look.
The 320bhp Fabia has an immaculate engine bay, smoothed and tucked to perfection. It's a far cry from most diesel engine bays you'll see in day-to-day life – the silver monochrome look suits the shape perfectly and the contrasting brushed SSR three-piece wheels are fitted to perfection.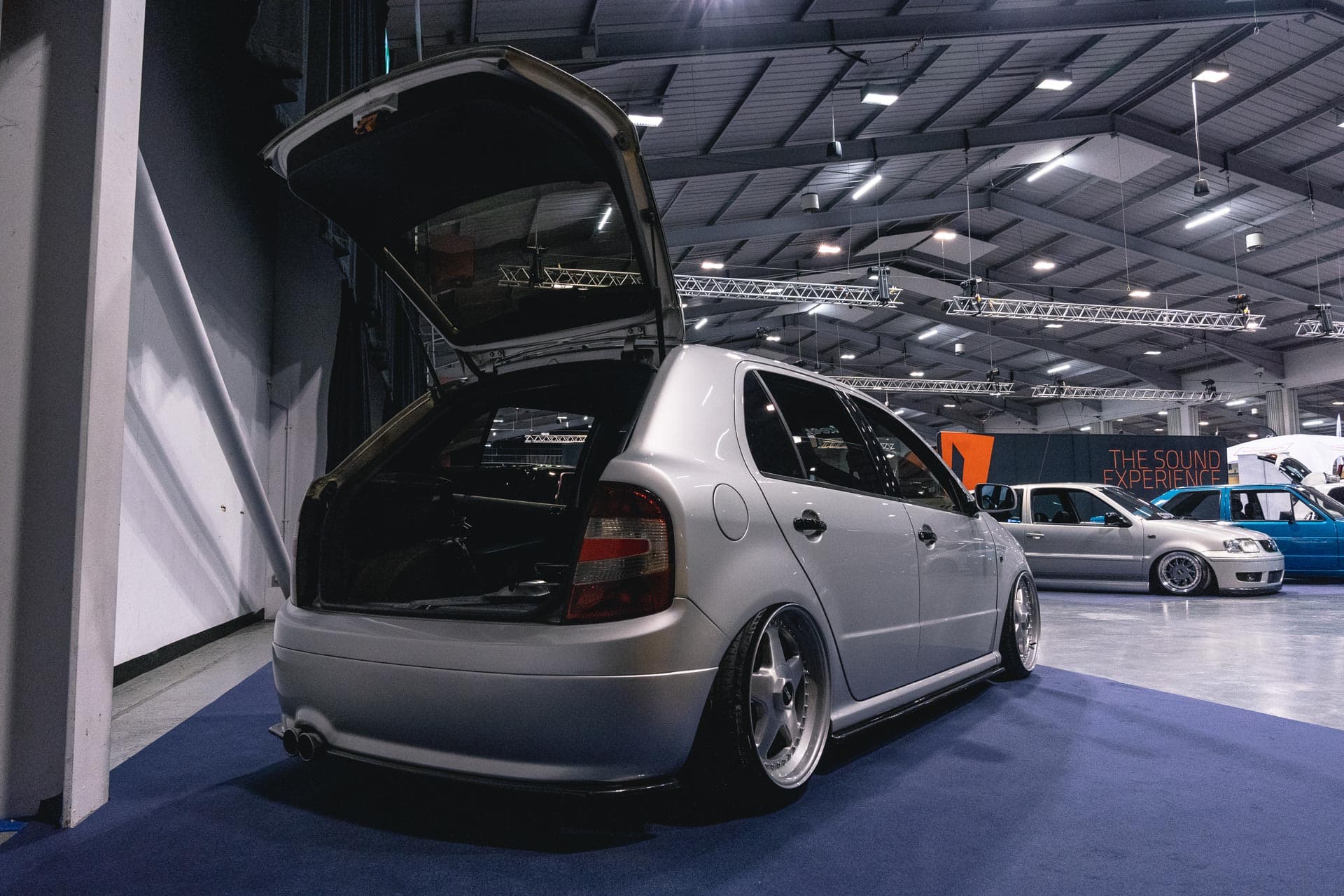 That stance is made possible with Air Lift Performance parts and James' trunk install keys-in with the brushed wheels.
Two seamless tanks sit where the rear seats would ordinarily be, sunk into the fabricated floor that matches the OEM grey carpet.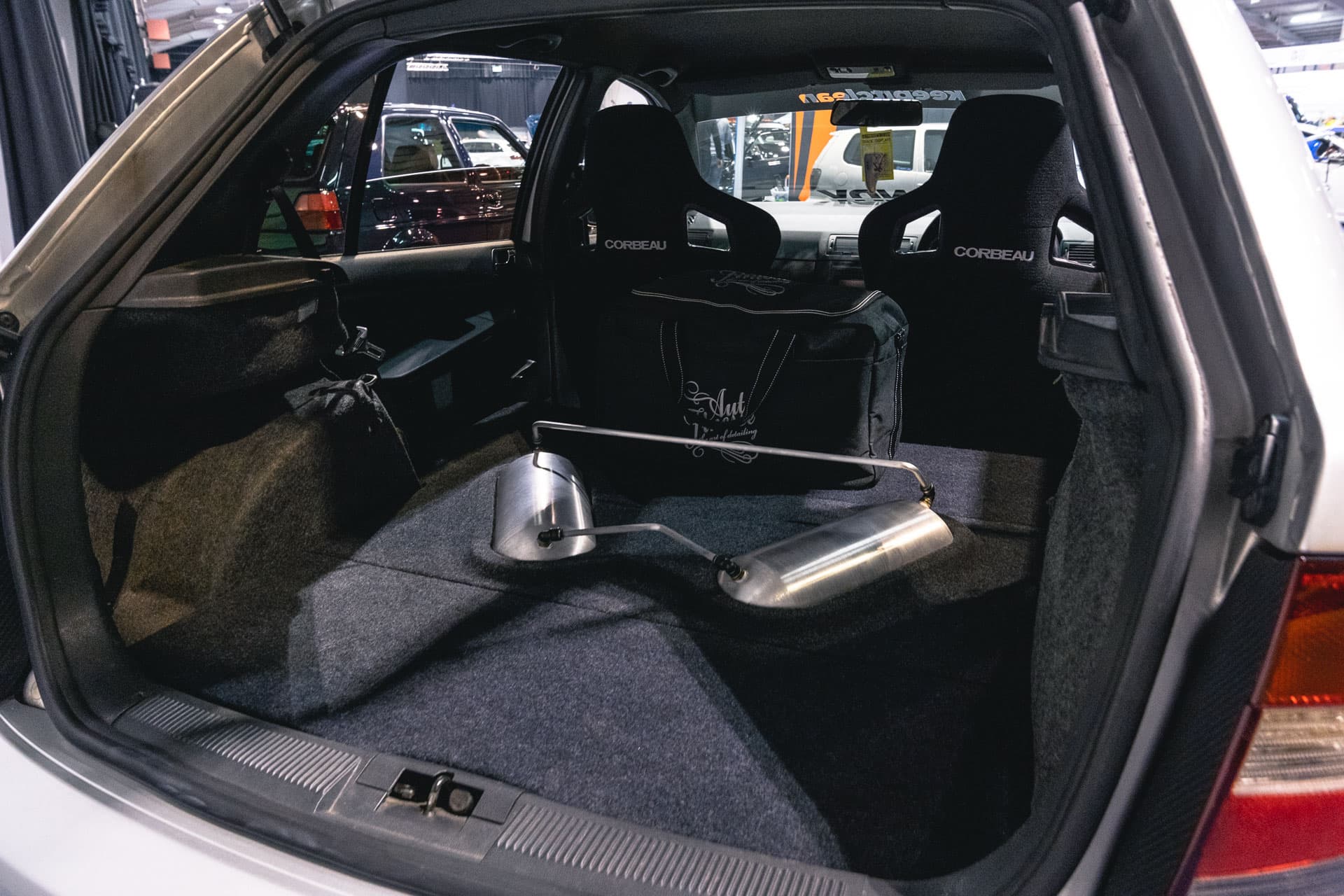 It's not often we get to see a Fabia with this much work put into it and it is certainly a refreshing platform to see at a show.
Check out more on there car here at James' Instagram: https://www.instagram.com/james_gould1998/
Get The Latest from Air Lift Performance
Want first access to big sale events, performance suspension news, and exclusive drops that sell out quickly?
Subscribe To Our Newsletter