SPOTLIGHT: Harley Kitt's MK4 Golf
7/7/2020
MK4 Golfs have always been one of our favorite Volkswagen shapes. They're instantly recognizable and there's already a huge array of aftermarket parts available, so you can easily customize it just how you want it.
If you're wanting to modify, we highly suggest taking a look at a Golf. Just take a good look at Harley's – it's not hard to see why!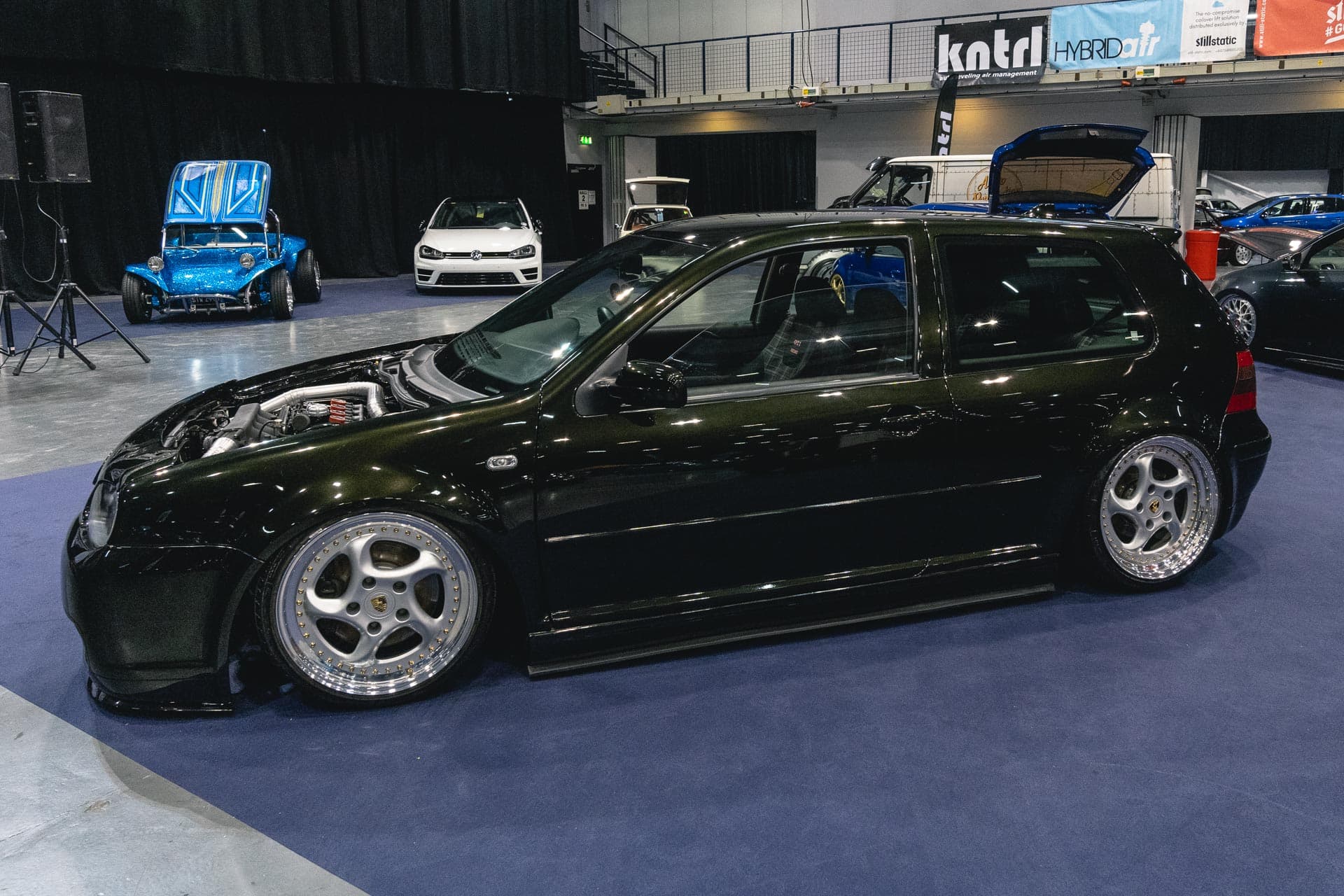 There's no doubt that the MK4 Golf was revolutionary when they first launched. In design terms, the MK4 was a leap forward from the MK3 (which was, in itself, a huge evolution from MK2). It showed the world how that new VW design language would be applied to their popular hatchback.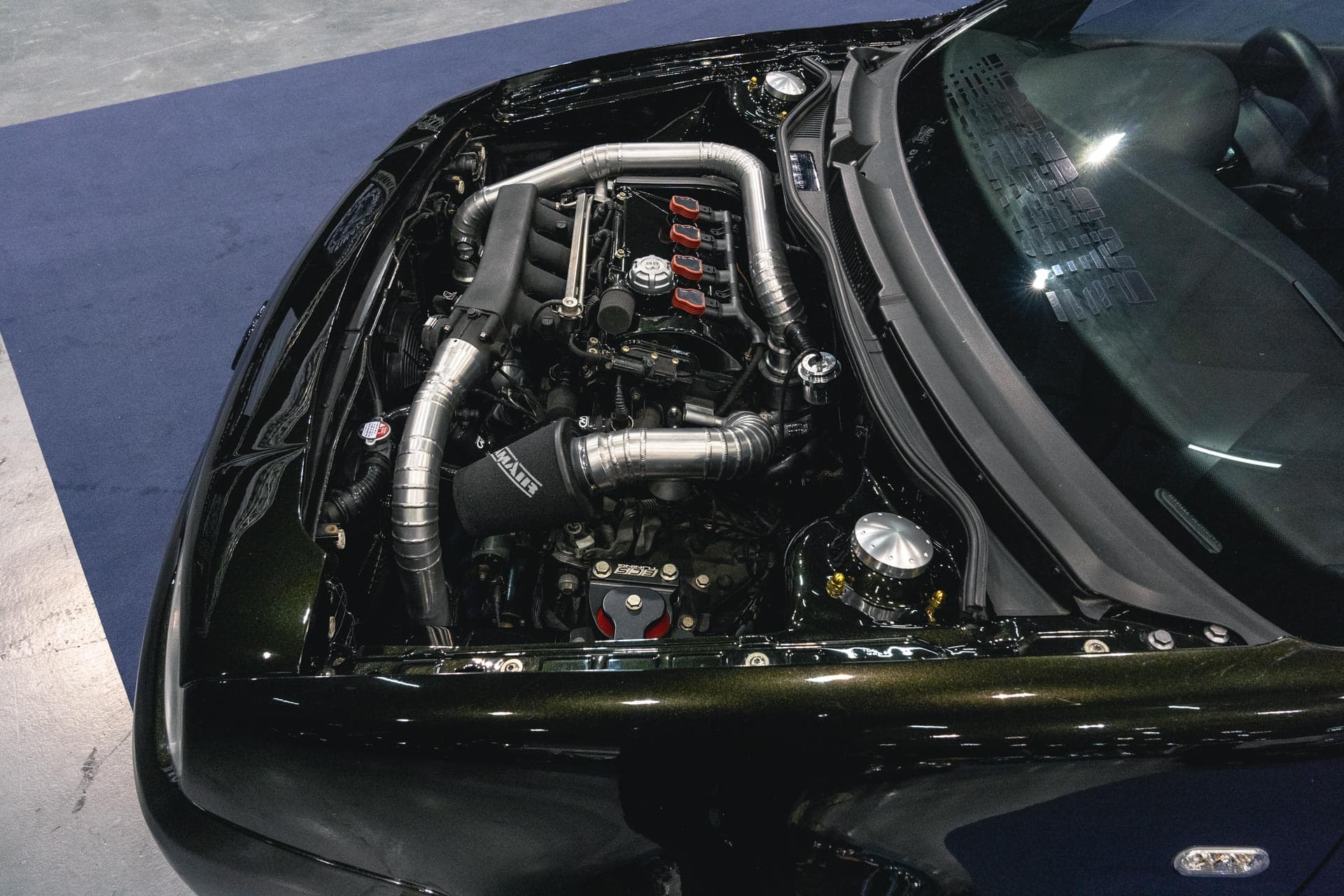 The Mk4 Golf also came with an all new engine, the 1.8T. The 1.8T engine was an instant hit with VW tuners, and the turbocharged four cylinder became the focus of big turbo conversions and high horsepower builds from the very start.
For this build, Harley selected parts from around the world and mixed them with custom fabrication in order to create a very unique shaved bay, framing the power plant.
We love how the brushed aluminum pipework contrasts with the dark body tone; it really pops and grabs your attention!
The car is dropped over Porsche Eta Beta split twist wheels, a period correct touch that shows the attention to detail in the build. The Abt front grill is another nod to the period the MK4 comes from and is a touch you might miss at first glance.
Inside the car, the highly sought-after "Anniversary" interior completes the look.
Harley has selected some great looking parts and brings it together to create a car that looks phenomenal.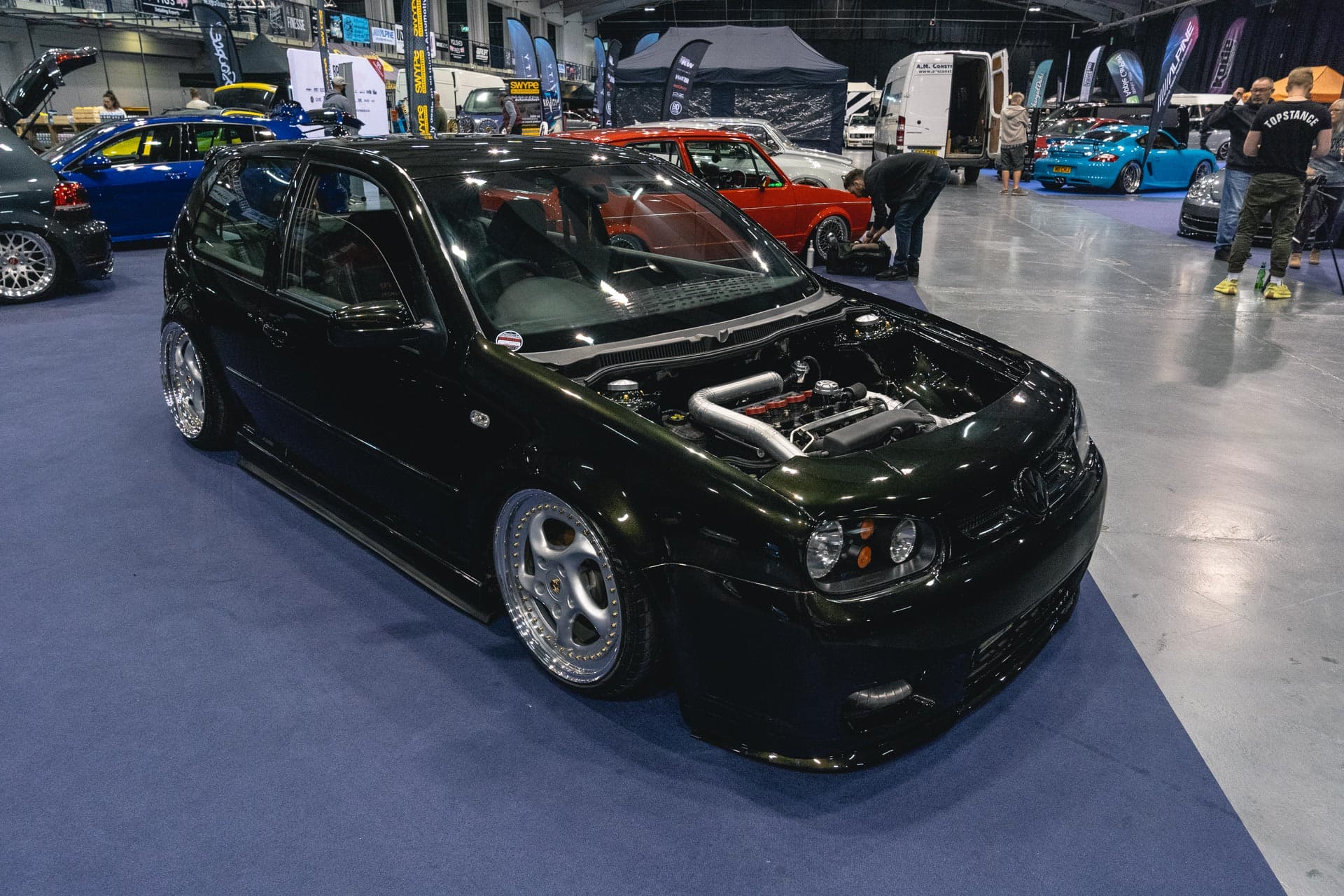 Air Lift Performance struts and management allow the body to be lowered perfectly over the wheels and raised at the touch of a button. With the low slung R32 front bumper we bet this comes in handy for day to day usability.
More information on the Air Lift Performance threaded body kit for the MK4 Golf platform can he found here: https://www.airliftperformance.com/vehicle/volkswagen-jetta-1999-2005/
You can find out more about the build at Harley's Instagram: @MK4_hjk
Get The Latest from Air Lift Performance
Want first access to big sale events, performance suspension news, and exclusive drops that sell out quickly?
Subscribe To Our Newsletter