SPOTLIGHT: Gareth's JDM-Style S14A
12/4/2019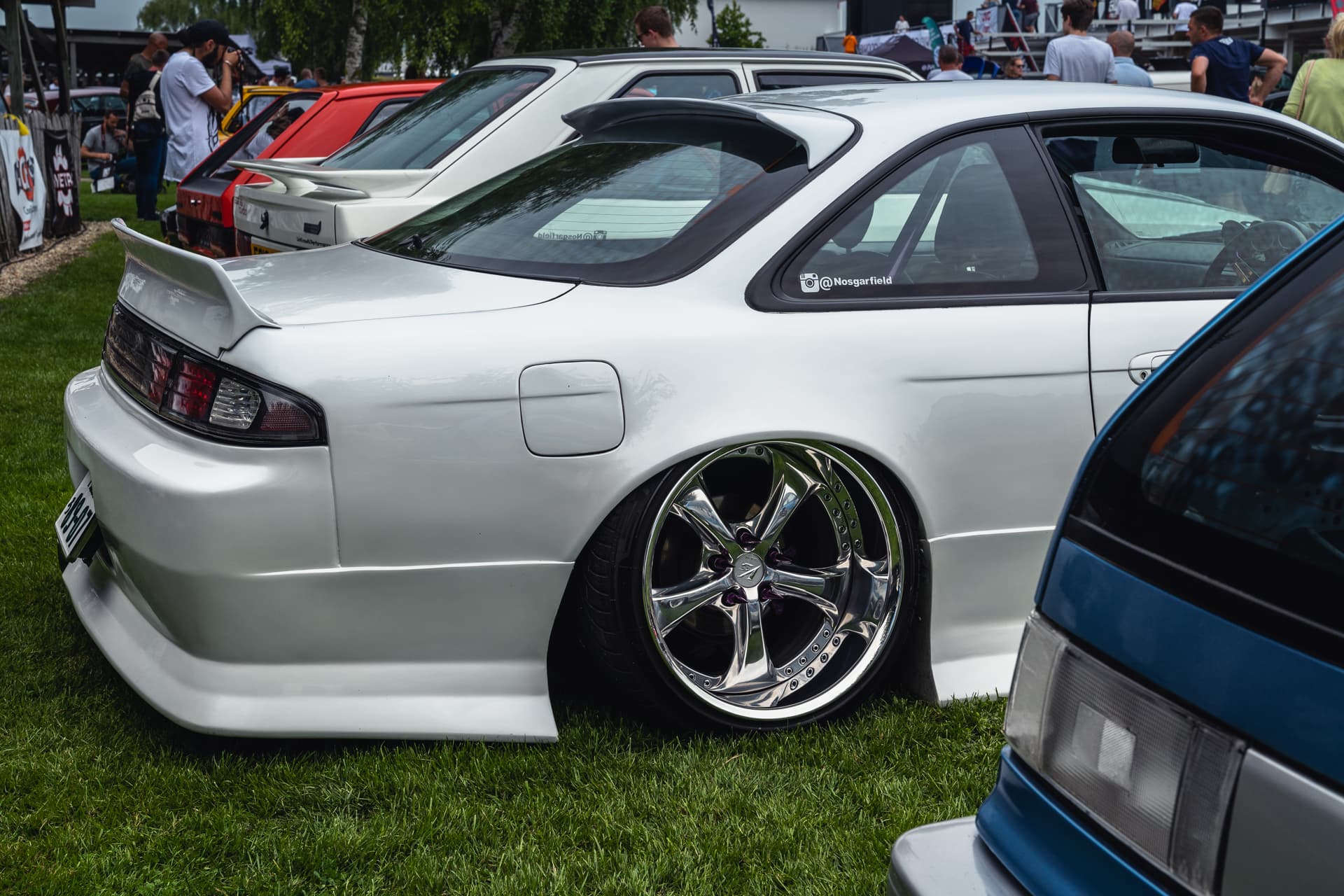 Do you ever see a build so unique that you struggle to place where in the world it might be from? This is one of those builds.
While everything about it shouts "Japan," this car is actually resides in the UK with Gareth!
He's gone further than just outfitting the car with Japanese inspired bodywork, wheels and a tarmac-scraping ride height to match. This S14A has some incredible details hidden within the slick build. Inside you'll find a Katana shifter, roll cage, gauges galore plus touches like the neo-chrome, sparkle rimmed steering wheel.
But that's just the tip of the iceberg…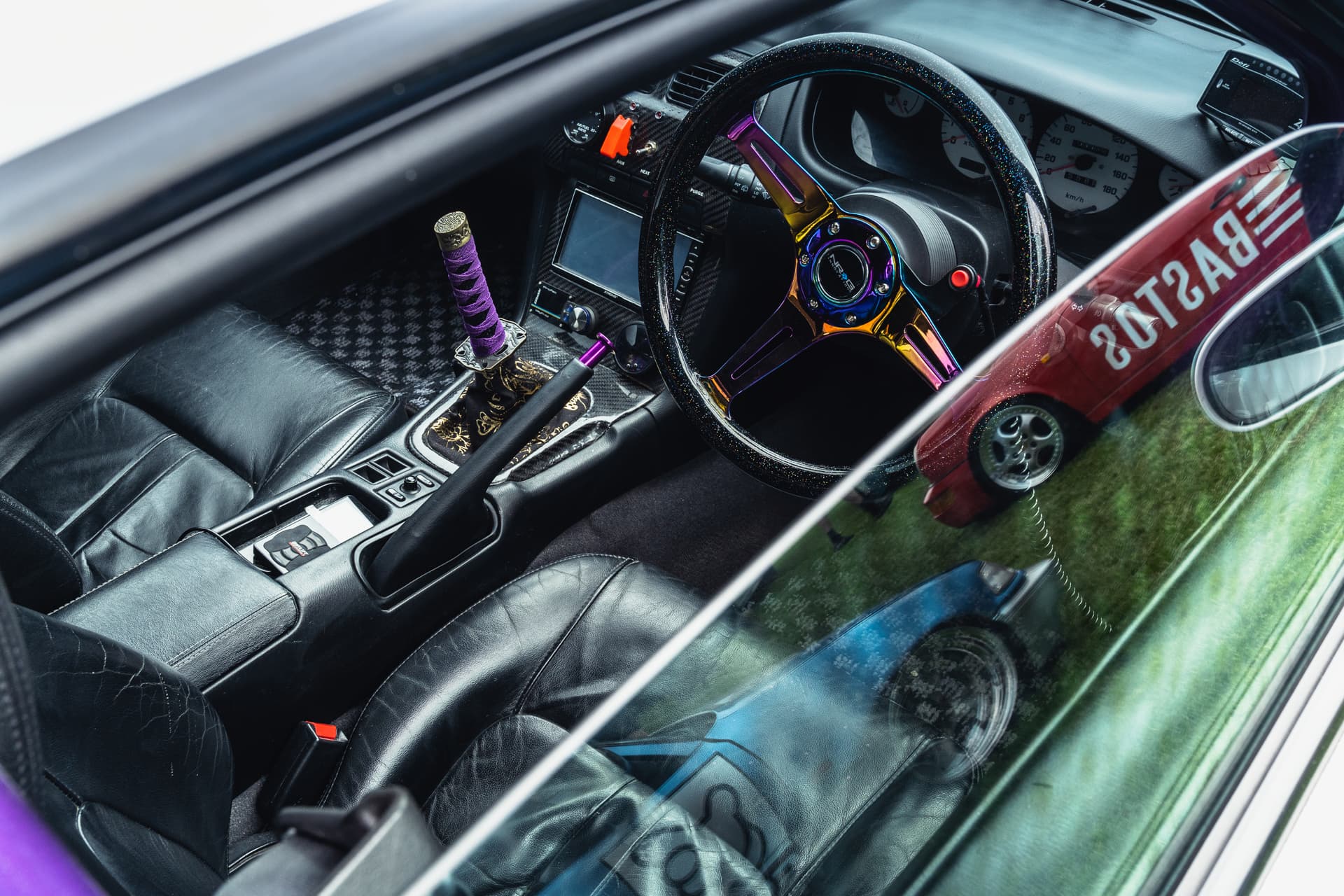 Look inside the car and you'll find that it also has a Rolls-Royce-esque "night sky" headliner, just one of the impressive light features on the car.
Check out a video of it in action on Gareth's IG here: https://www.instagram.com/p/BqvA7LGFqT4/
From the outside, the only hint toward the light show is his custom-built headlights. They're set to give a menacing purple glow when parked up, but match the under-car neons and LED lighting throughout the rest of the car. He's even got hold of a light-up JDM number plate to complete the "Daikoku Futo" night time meet look.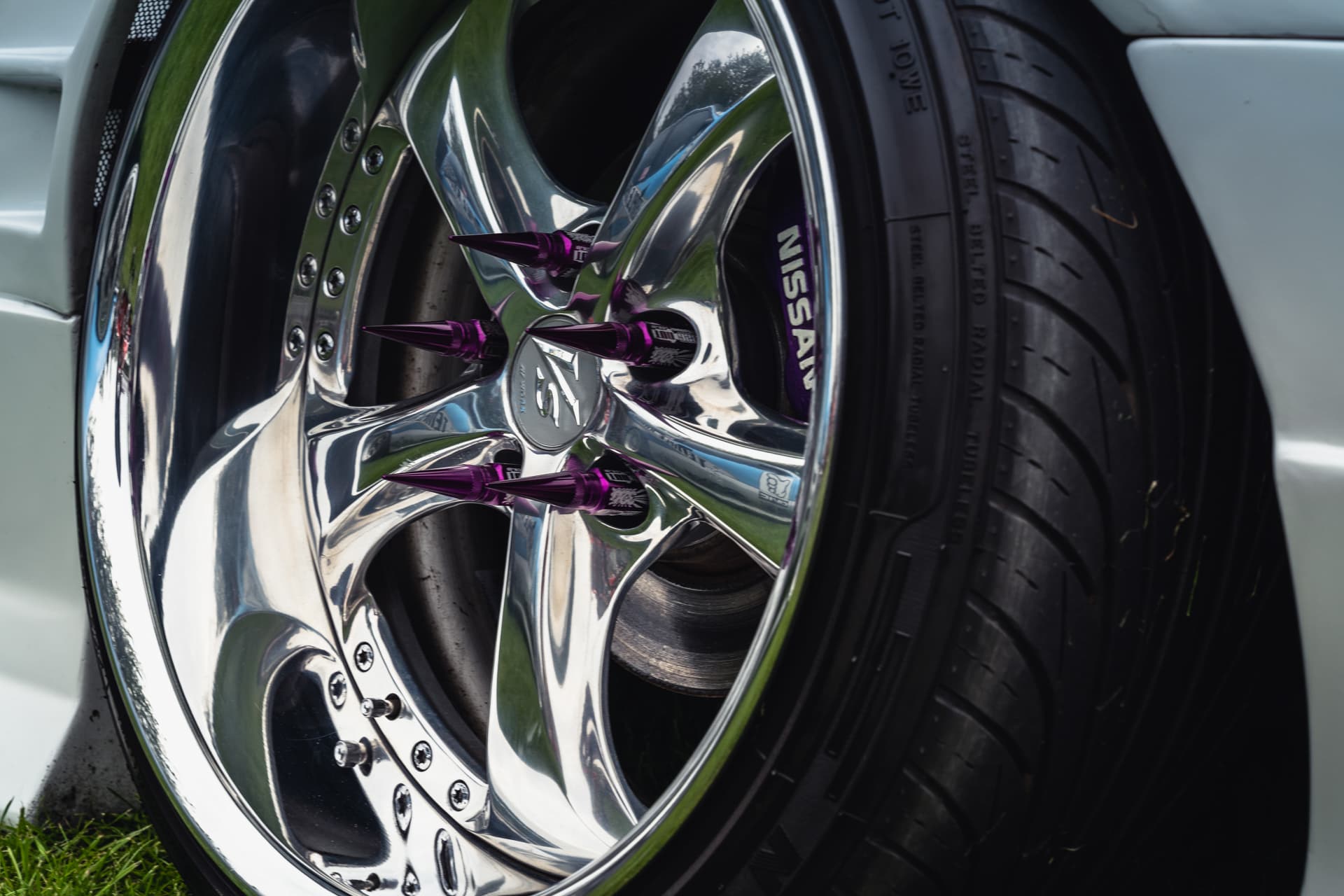 Work VS-KF wheels fill out the pumped up arches and Air Lift Performance threaded body struts and air management provide the ride height. Gareth was all about the static life before converting to Air Lift Performance, but he hasn't looked back since.
Unfortunately this car has had an interaction with an SUV and is off the road for a revamp. We're hoping this could be the cue for the car to get even crazier and bring more JDM flavor to UK showgrounds.
Keep up the good work Gareth!
Follow the progress here: https://www.instagram.com/nosgarfield/
Get The Latest from Air Lift Performance
Want first access to big sale events, performance suspension news, and exclusive drops that sell out quickly?
Subscribe To Our Newsletter