SPOTLIGHT: Charlotte Rose Morris' bagged Lupo GTI
4/23/2018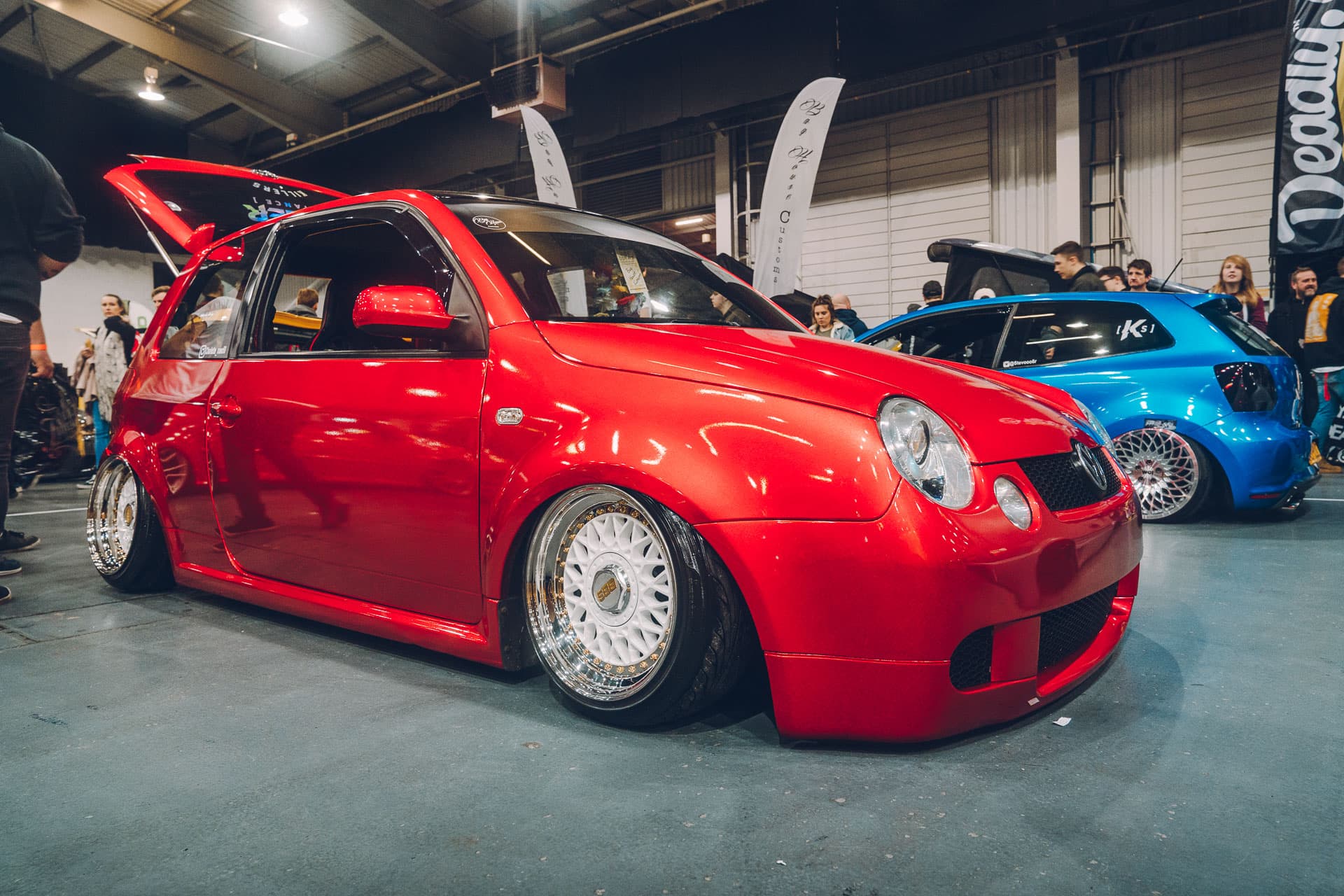 Remember when a hot hatch meant lightweight, compact and naturally aspirated? It seems like a distant memory now when you look at the latest Focus ST, Golf GTI & Civic Type-R. Sure throwing more power into the mix can make it feel lively, but nothing quite beats flying around in a tiny compact with just enough power to keep you laughing…
One little hatch we never got our hands on in the USA was the VW Lupo GTI. Back in 1998, when the VW Golf was getting seriously porky, VW launched the Lupo – a micro version of the popular German hatch available with a wide range of engine sizes. Skipping past the diesels, the one to buy was the GTI – equipped with a 1.6-litre naturally aspirated lump delivering 123bhp to the front wheels.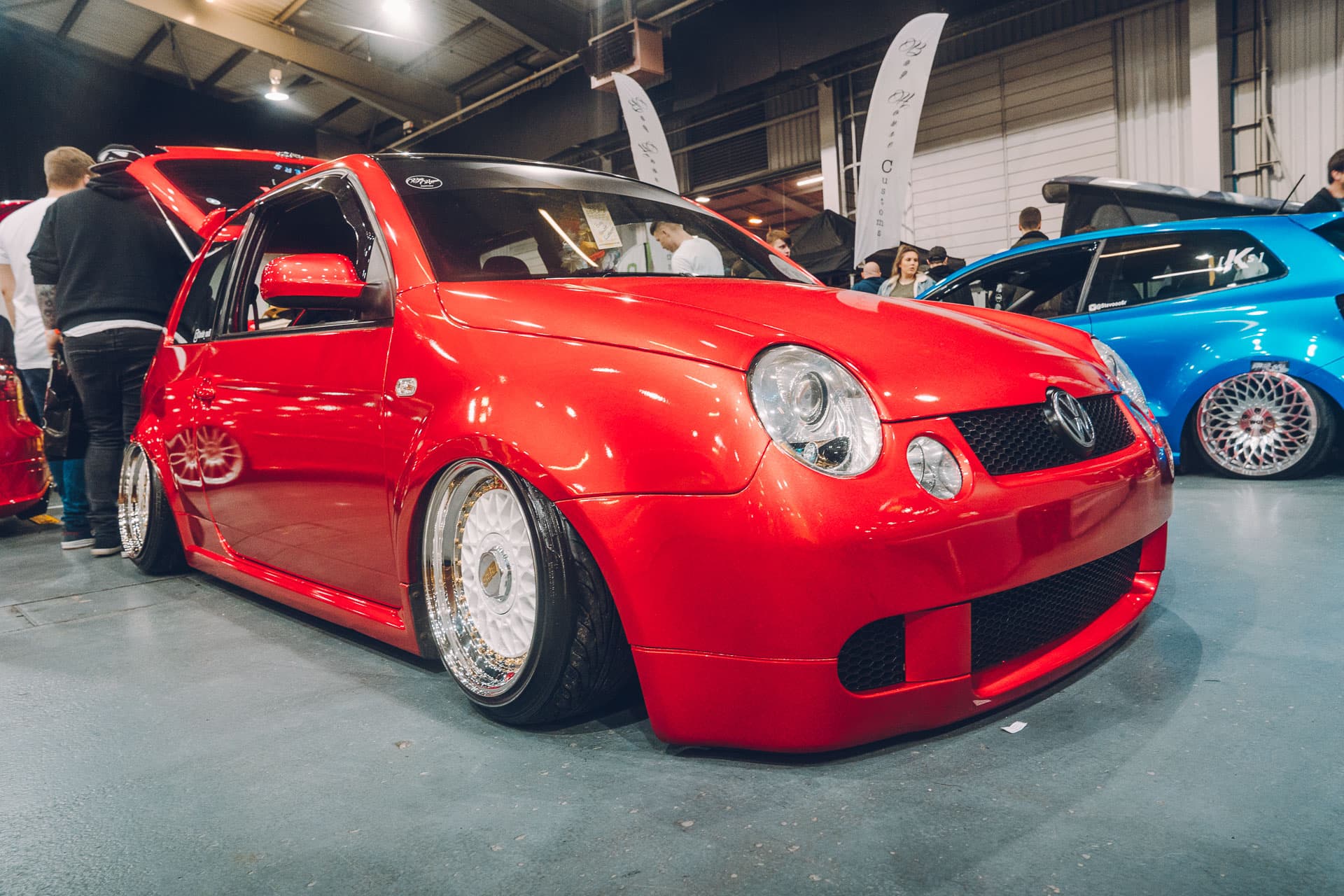 Now 123bhp might not sound much, but the Lupo GTI weighs a mere 975kg (2150lb). That gives it a power to weight ratio on par with the original Mk1 Golf GTI, and nobody ever complained about that not being pokey enough for a good time…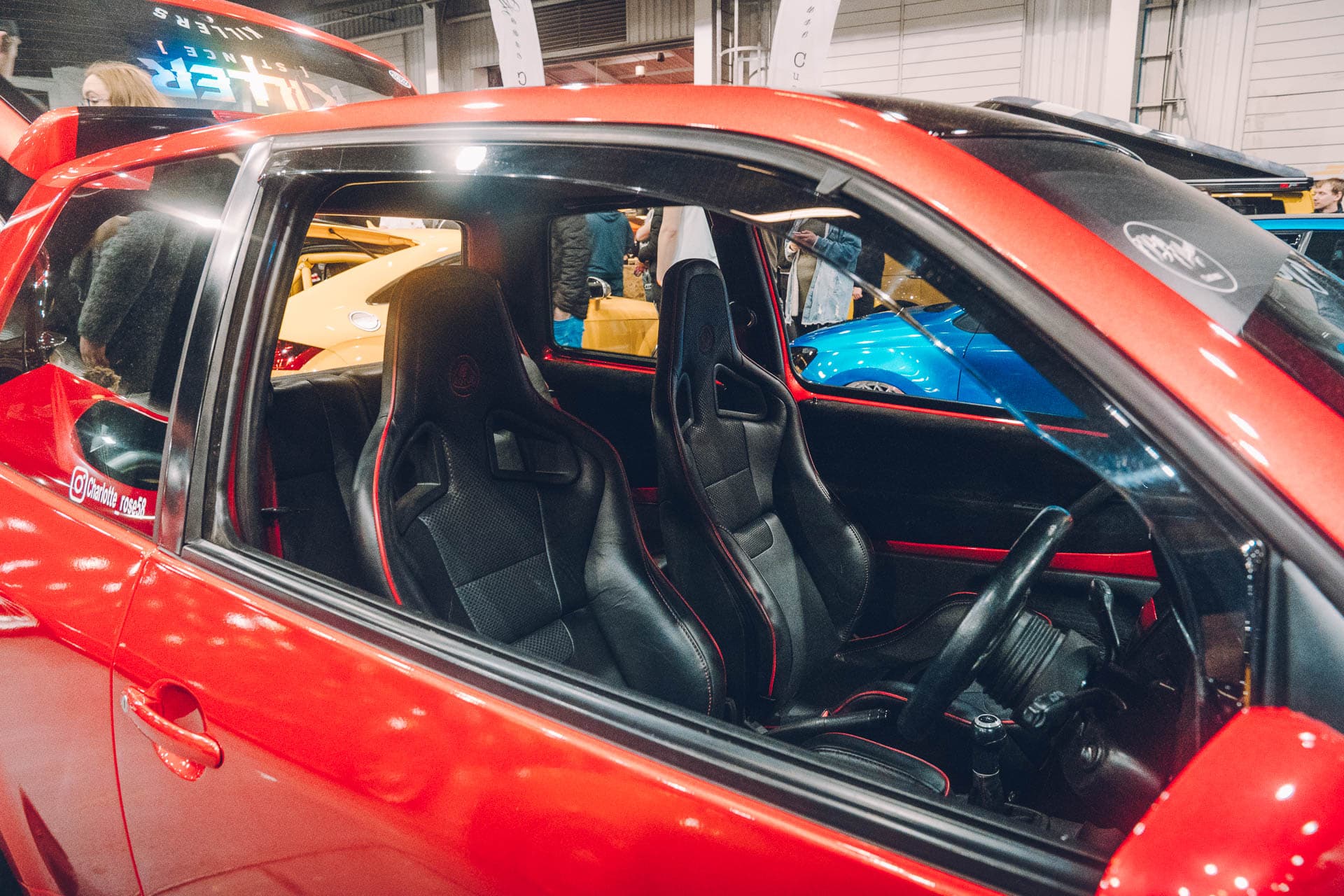 This particular example belongs to UK girl Charlotte Rose Morris, and while it once started life as a standard Polo GTI its current guise is far from that. First things first, let's take a look at that killer stance. Baghouse Customs made a bespoke air setup for Charlotte utilizing Air Lift's V2 management to provide on-the-move ride height adjustment at the touch of a button.
The custom work didn't stop there, either. Baghouse also crafted a full install in the boot consisting of 2 x Viair pumps, an aluminum tank and V2 manifold with hard lines used throughout. Just because you can't see it from the outside doesn't mean it shouldn't be taken care of, right?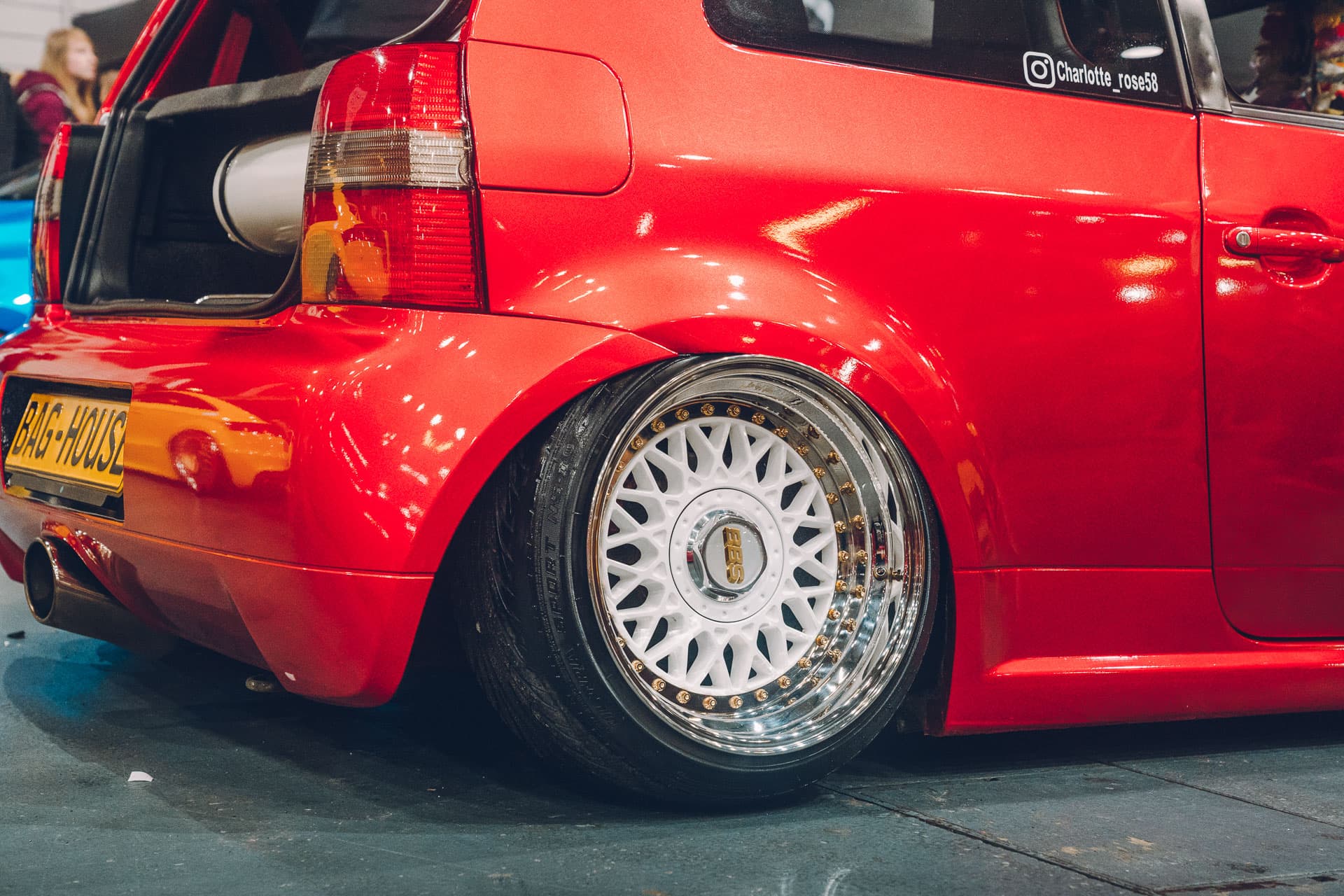 Killer stance is nothing without a killer set of wheels and Charlotte's ticking ALL the boxes with her latest choice. BBS RS & GTI Volkswagens go hand in hand like nachos and beer, but always keen to stand out from the norm these have been split down, widened, refurbished and rebuilt. White-painted centres with gold hardware and polished outer lips make Charlotte's Lupo look a million bucks, especially when it's aired out over 'em. Drive low, park lower…
Keeping things fresh for 2018, the Lupo's exterior has been switched out from silver to a Supercandy Red vinyl by APA Wraps. Say what you want about vinyl over paint, you can't argue with the quality of modern-day material combined with the speed its applied. And when you get bored, simply peel it off and start again.
To see more of Charlotte's build go check out her Instagram here: https://www.instagram.com/charlotte_rose58/
Get The Latest from Air Lift Performance
Want first access to big sale events, performance suspension news, and exclusive drops that sell out quickly?
Subscribe To Our Newsletter