REPORT: Taking over Silverstone @ Trax 2013 - Part 1
9/10/2013
Here at Air Lift Performance we love ALL types of car culture, from track days and drifting to concourse and show & shine. There's no shortage of diversity in the modified car scene, and for UK petrolheads there's one event which simply cannot be missed – Trax 2013.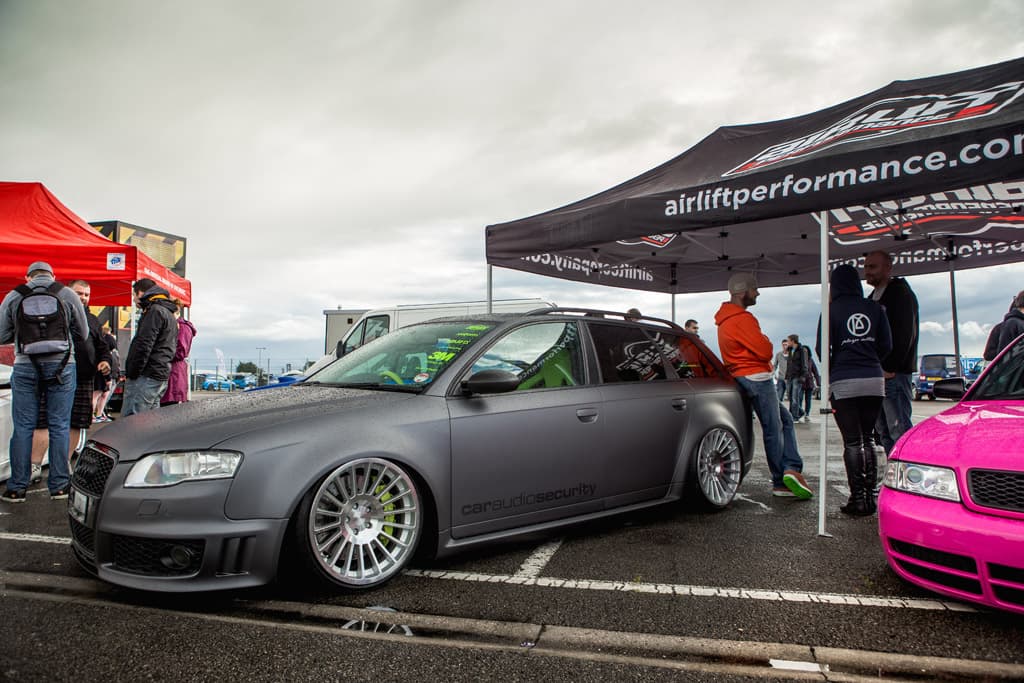 Taking over the legendary Silverstone Circuit in Northamptonshire Trax welcomes all kinds of fans and clubs regardless of what car you drive. What's more, with the British Drift Championship and Time Attack racing series taking place on the same day there's non-stop track action to keep you entertained!
It's the perfect venue for Air Lift Performance, so once again we sent our European team along to find out exactly what's hot in the UK scene right now…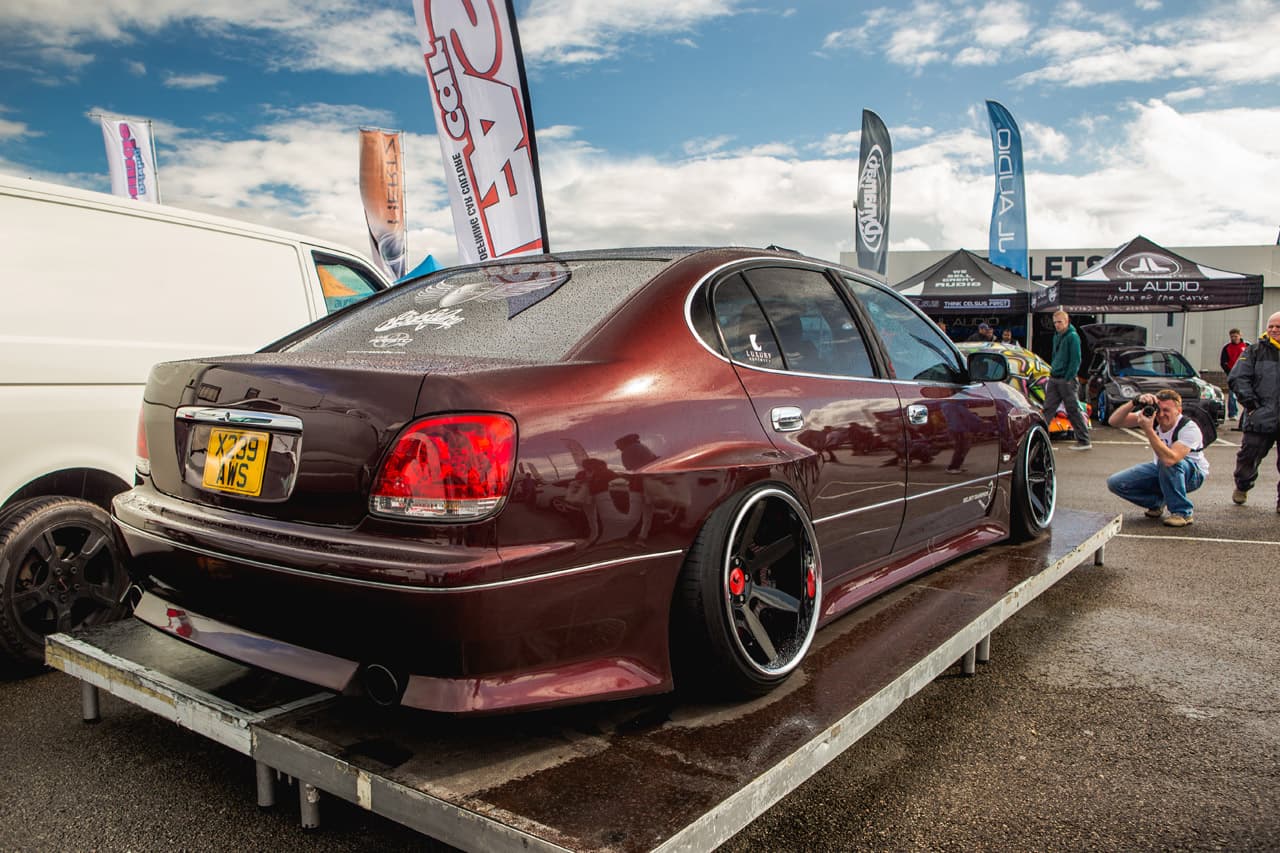 One of our favourite cars on the day belonged to London-based Lam Duong. Unveiled on the Fast Car Magazine stand early in the morning, Lam's immaculate Toyota Aristo is undoubtedly the best VIP-styled car in the UK running bespoke wide arches to fit 19x11in (front) and 19x13in (rear) Luxury Abstract wheels. Insane fitment!
Talking of insane wheels, Carl Taylor's Air Lift-equipped 500bhp Audi RS4 was back in 'Kermit' green with all-new Rotiform IDK wheels finished in pink. What do you think? Carl's definitely not afraid to do things differently…
Spotted in the pits was this brutal Time Attack R32 GT-R Skyline owned by Marcus Webster. No expense has been spared on this Japanese monster, running in excess of 1000+bhp through all four wheels. You can see how close the Garrett turbo sits to the bonnet with the gold heat shielding applied to prevent any damage.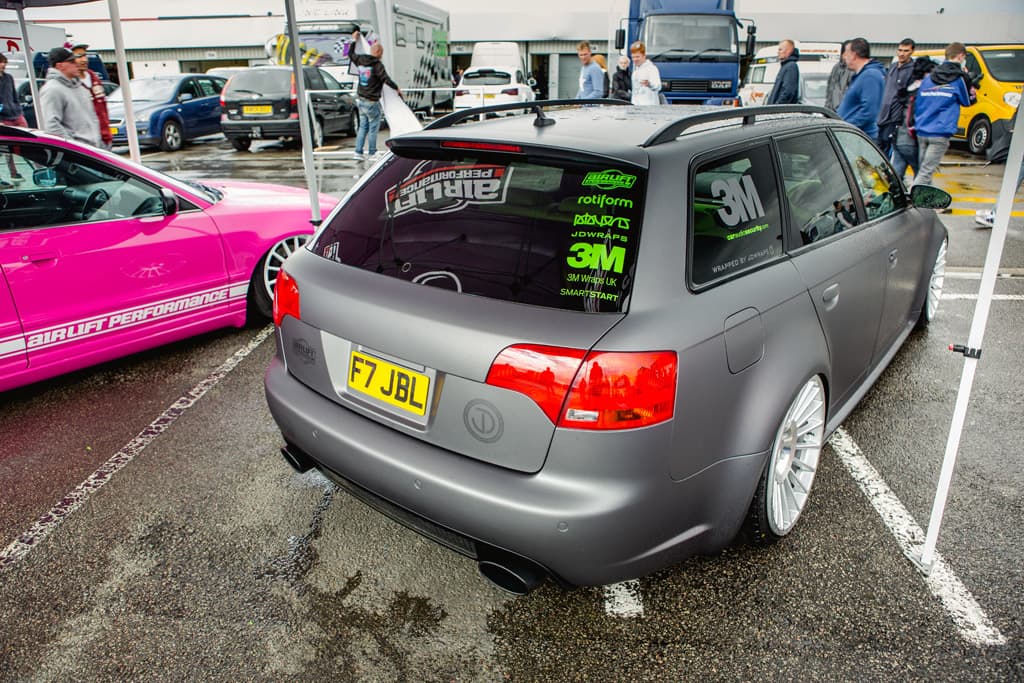 Is this the most perfect 'daily' or what? Parm from Car Audio Security displayed his newly-finished B7 RS4 on the Air Lift Performance stand, newly fitted with air suspension and a 3M satin wrap. You've got to love an Audi Avant packing a big V8 up front with space for the kids in the back! We'll be bringing you a full feature on this car very soon.
It's almost impossible not to love a GT3 Porsche, isn't it? Regal Autosport brought along their track-ready 997 running a Sharkwerks exhaust system and trick Wavetrac differential. Decimate everything on track and drive home in style, that's the way to do it!
That's it for Part 1 of our Trax 2013 show report, make sure you check back later in the week for Part 2.
Get The Latest from Air Lift Performance
Want first access to big sale events, performance suspension news, and exclusive drops that sell out quickly?
Subscribe To Our Newsletter