From Render To Reality - Kenwood Electronics VW Scirocco
6/21/2019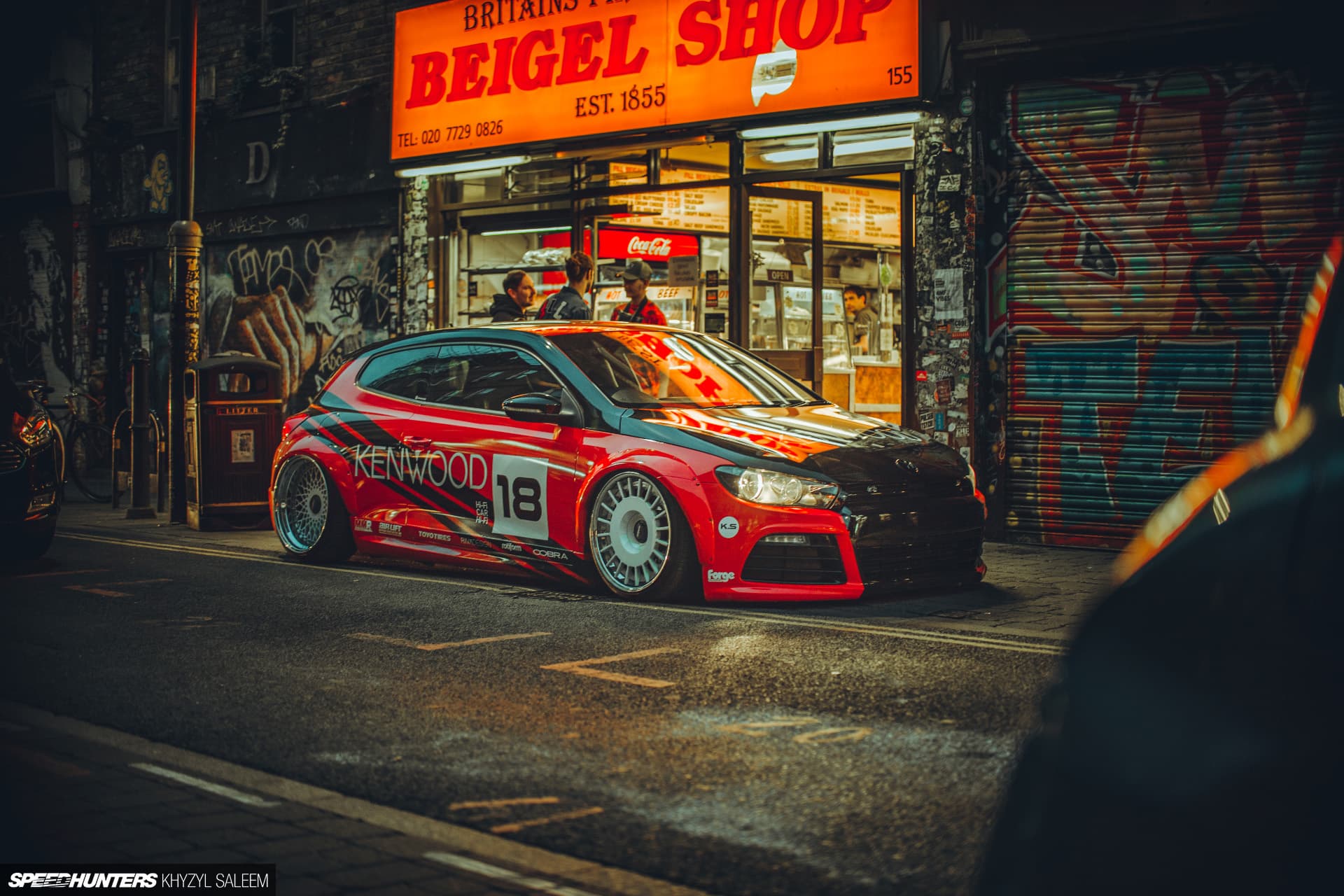 Back in the '90s you had to buy magazines and use your imagination to build a car. But as technology has progressed, and as CAD (computer-aided design) became more accessible to mere mortals, the game of building cars has changed forever.
How many of us have used wheel configurators to give a rough idea of how our cars will look? It's just a part of tuning these days; why waste money and risk something looking bad when you can get a digital helping hand instead?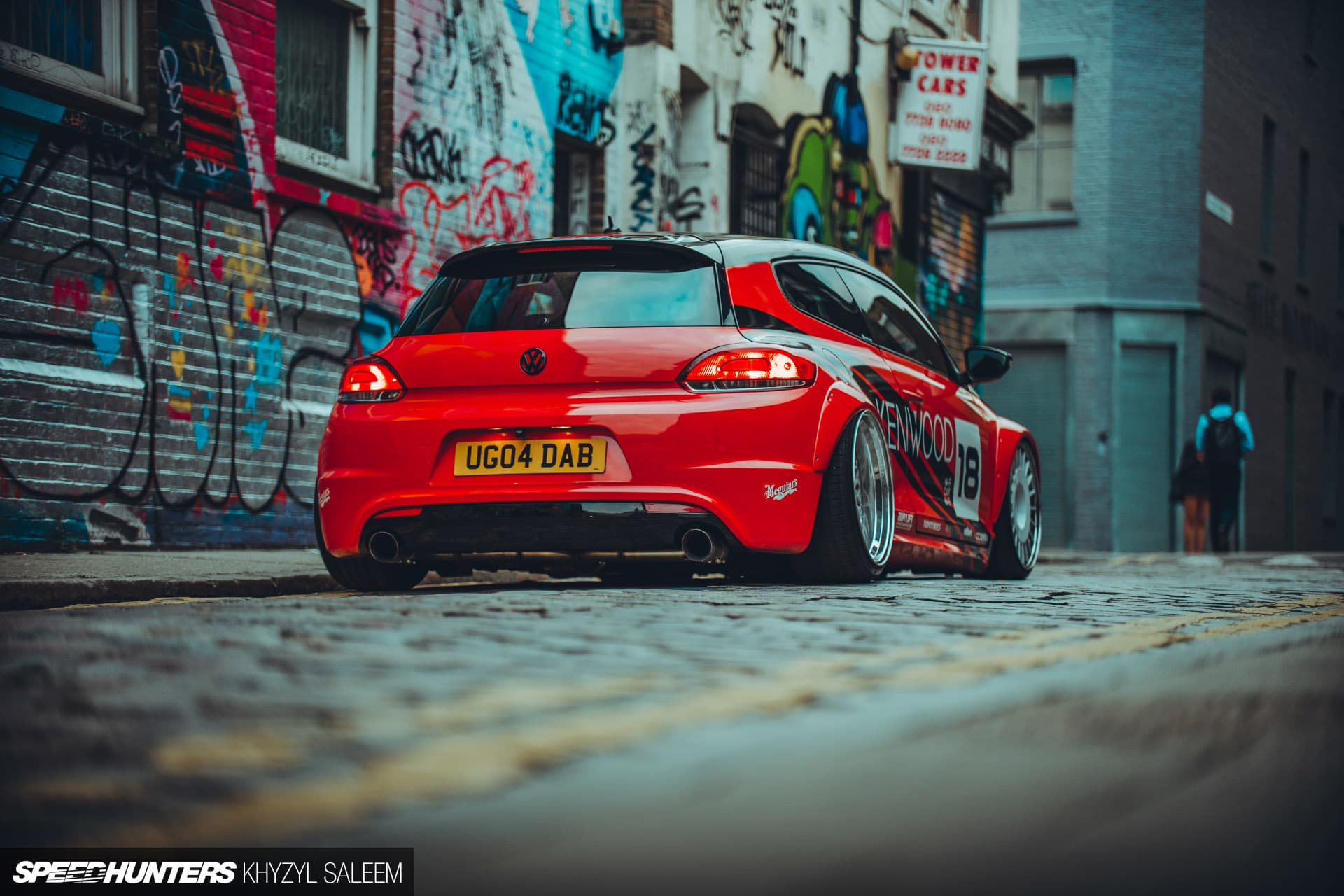 One man who's taken this to a whole new level is Khyzyl Saleem. Khyzyl's vision, and his ability to create futuristic masterpieces in the virtual world, is unlike anything else we've ever seen.
From Tron-inspired tuner cars to the latest motorsport racers rendered like their predecessors, Khyzyl's imagination literally knows no bounds.
It's good to dream, and rendering cars is almost certainly a lot less stressful and cheaper than building them for real. But occasionally these renders become reality. In fact, at this time last year Kenwood UK asked Khyzyl if he would be down for coming up with a new look for their Volkswagen Scirocco demo car.
Inspired by a Kenwood-liveried Porsche 962 Race Car, this render was the result:
Insane, right? Not only the render, but look at how close Kenwood has been able to recreate the look in reality!
But truth be told, this isn't an all-new car, but rather an old Kenwood demo car (dating back nearly 10-years-old) that was given a full makeover courtesy of Riiva Designs, including a bunch of sick upgrades.
The stock bodywork is a distant memory, now wearing Scirocco R bumpers and monstrous Voomeran arches. The 19in wheels were  ditched in favor of 18s… but these are now custom-made Rotiforms which aren't only staggered in size, they're two completely different designs altogether!
Then there's the livery.
The wrap (and overall look of the car) is inspired by one of the coolest race cars ever made, the Kremer Porsche 962C. More specifically, the Kenwood Kremer which raced in 1989.
We've seen a lot of race-inspired liveries now, but few have nailed it the way this Scirocco does. And a lot of that comes down the interior and wheel choice which follow the same theme throughout.
A killer exterior is one thing, but it's all wasted without a killer stance. The solution? Air Lift Performances's bolt-on Performance Series kits, one which gives a full 5.8-inches of drop on the front and rear axle, combined with 30-level damping adjustment and camber-adjustable top mounts.
Whether you're building for stance or to go fast on track, Air Lift Performance have you covered.
With a more stanced look in mind, the Kenwood Scirocco sits absolutely millimeter-perfect over the Rotiform wheels, packing enough stretch to tuck into those super-wide arches without looking broken.
Inside it's a similar affair to the exterior; motorsport inspired without affecting its usability. Two Cobra fixed bucket seats work perfectly against the Momo suede steering wheel, while a bespoke air setup in the back by Riiva Design ditches the rear seats altogether.
With so many refresh builds taking a more conservative route these days, it's good to see Kenwood pushing the limits with a little help from Khyzyl Saleem.
If this is what the future of modifying looks like, we say bring it on…
Get The Latest from Air Lift Performance
Want first access to big sale events, performance suspension news, and exclusive drops that sell out quickly?
Subscribe To Our Newsletter