Patric James' VW Corrado 20VT begins a #LIFEONAIR
7/9/2017
If you're familiar with the UK show circuit, you may know the name Patric James (or Pat, as he is known to his friends). If he doesn't know it about the Volkswagen's 1990s coupe, it probably isn't worth knowing. This project is the culmination of twenty five-years worth of Corrado fanaticism.
Pat's journey with this particular car began some ten years ago and since then it has been in a constant state of evolution. It's not uncommon for Pat to change wheels from show to show, just to mix things up. If you had ten years of wheel hoarding, I'm sure you would have a fair selection to choose from too!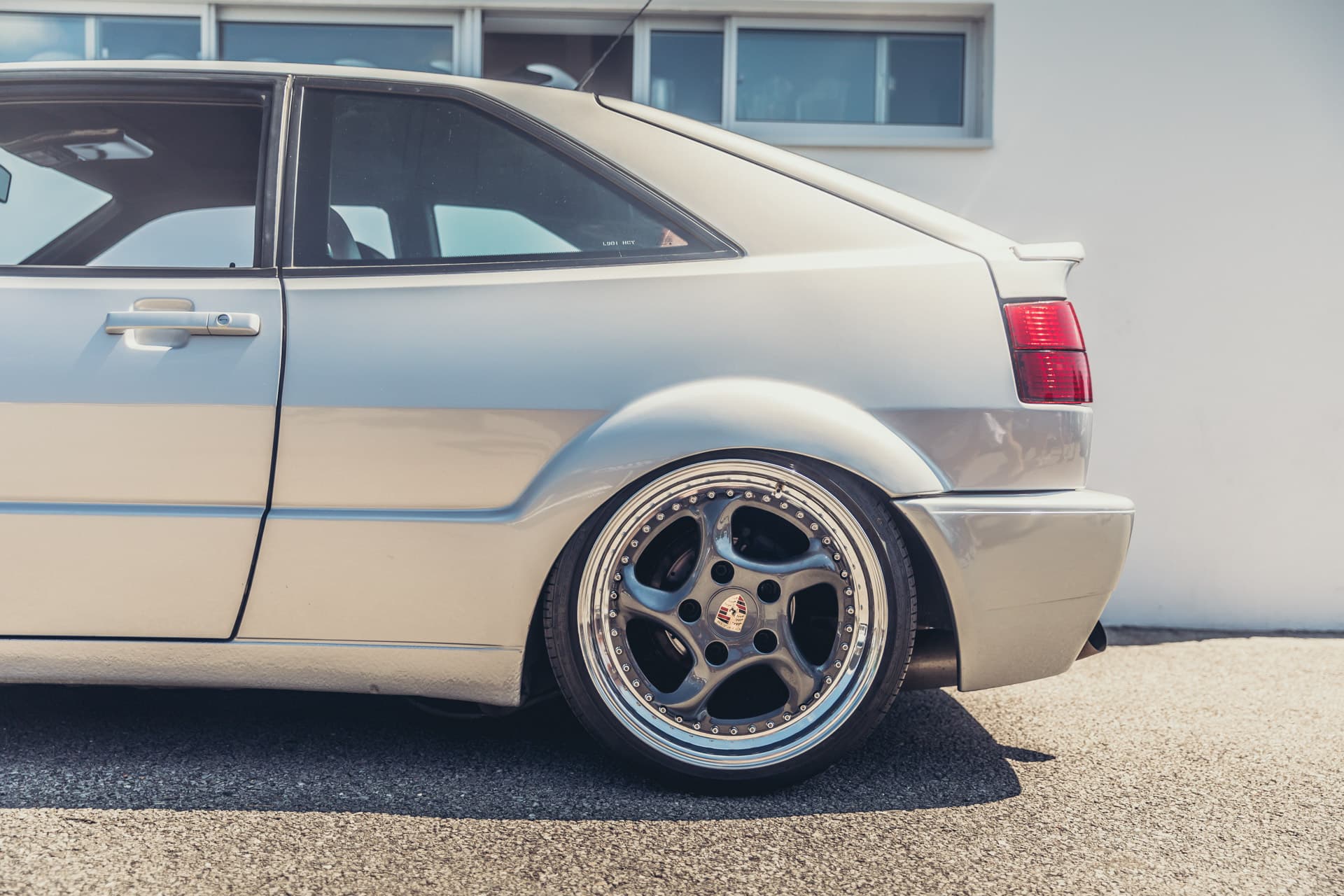 Pat was an early adopter of the 1.8T engine and a 20VT found its way into the front of the satin silver two-door early on in Pat's care. The motor is originally from an Audi S3, meaning that it has the sought-after KO4 turbo configuration. Concerned more with drivability than outright power, Pat has kept the power to a safe but useful 300bhp. This is transmitted through the ETA Beta 17″ splits, via a six-speed gearbox.
After years of static suspension kits and riding the Corrado exceptionally low, Pat finally popped his air ride cherry with an Air Lift Performance Slam Series strut kit, coupled with our 3H management system. The 3H control system incorporates height sensors keep a stable ride height, perfect for navigating London's bumpy streets.
It's the interior that really steals the show, however, as it really shows off Pat's "Corrado King" status.
If you're a Corrado fan and you're reading this, yes you really are seeing this correctly! If you're not familiar with this ultra-rare Recaro setup, allow us to explain.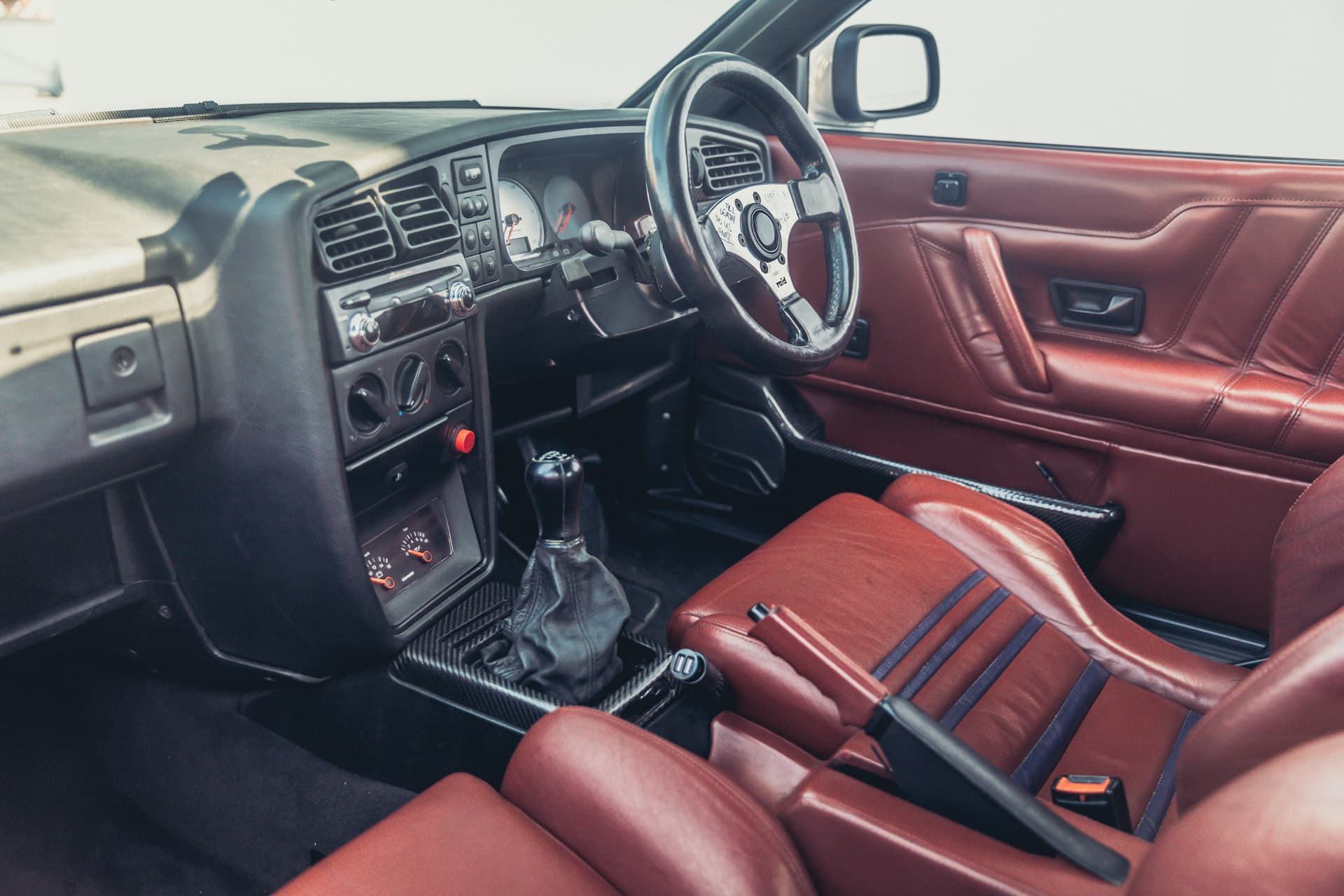 In 1992, Volkswagen introduced a very special VR6 engined Corrado, the Corrado Campaign. Just like Volkswagen's other famous Campaign models, this Campaign featured some very special upgrades. This time, however, only six were ever built.
Each one was finished in the MK3 Golf color "Dusty Mauve" and given a bespoke brick red and purple leather interior that covered the seats, door cars, steering wheel and dashboard. It even had a matching red carpet. These six Corrado Campaigns were never sold to the public but instead given to VW dealers as promotional vehicles. Pat's tracked down one of these six incredibly rare interiors and gave this Corrado the true OEM+ icing on the cake.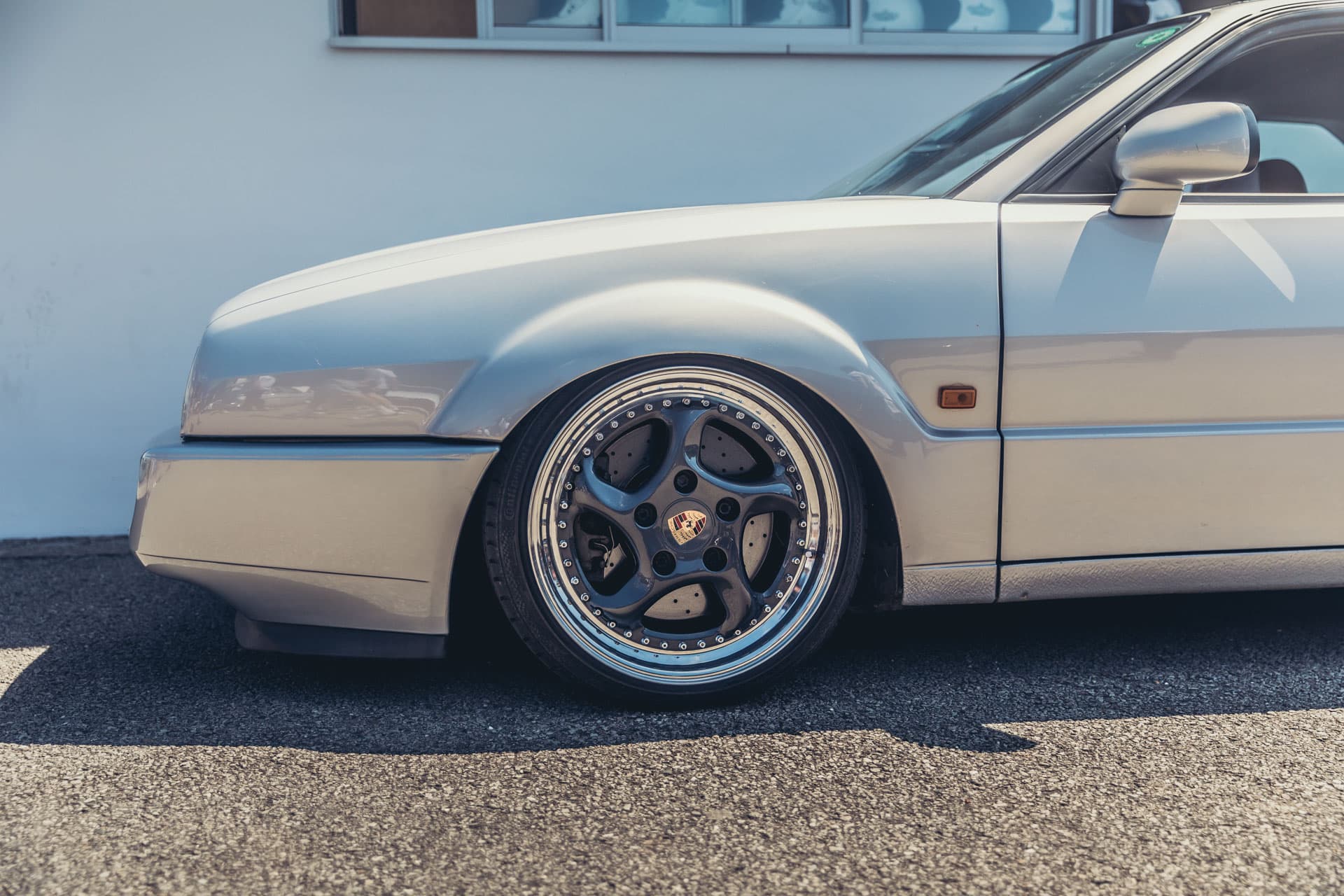 Get The Latest from Air Lift Performance
Want first access to big sale events, performance suspension news, and exclusive drops that sell out quickly?
Subscribe To Our Newsletter