#lifeonair: Cizla and her VW MK2, an "Element of Surprise"
10/15/2014
"When I bought it, the car was standing on old, rusted-up coilovers—with dry, thick tires—and hadn't been driven for nearly a year."
Cecilia Svensson bought her VW MK2 last year, and had it kitted with air in late June of 2014. She also outfitted it with Hella Heckblende, switched out the head- and tail-lights, and the original interior got switched from blue fabric to black leather. In short, that "rusted-up coilover" image is no more.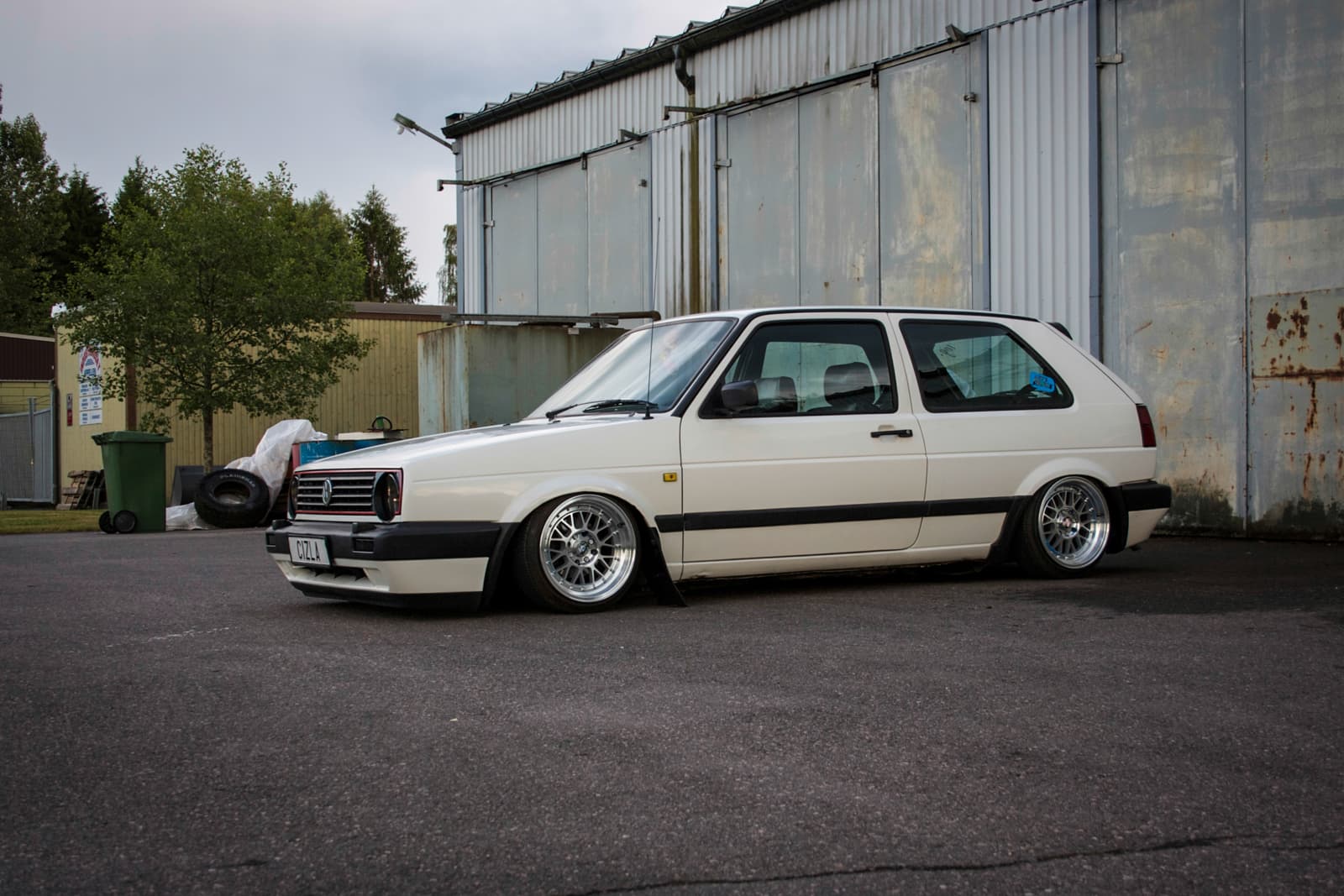 Before her MK2, Cecilia had a Passat 3C wagon, which was also on air suspension. "When I sold that car," Cecilia says, "it wasn't hard to decide that the Volkswagen MK2 was going to be kitted as well."
"I've heard a lot about the Air Lift Performance air suspension line and air management. Being a girl who drives aired-out cars, and being the only one with an aired out MK2 in all of Sweden…is pretty awesome!"
When asked about the shows she attends, Cecilia explains that, in Sweden, they don't have many showrooms or events for those on the scene. They put on a couple of shows per year, but she says she hasn't shown at those yet…but anything is possible.
That doesn't mean Cecilia doesn't show off her car, though.
"Nearly every weekend in the summer, between late May and early September, we have a lot off gatherings. We meet up in parking lots, hang out and share tips and tricks. The biggest one I've attended this year had about 200-250 cars."
Aside from those neighborhood shows, Cecilia says that her MK2 sees all the action of a daily-driven ride. She takes it everywhere.
"I also have a customized plate on the car with the name 'Cizla'—that's what I'm called. So people usually recognize both me and the car, which of course is pretty fun!"
When asked what her next ride will be, Cecilia is a little cryptic. She says she is still unsure, and goes on to say: "When I bought the MK2, I kept it a secret until the air was kitted, so a little over six months. I like the element of surprise when I do things. I'm thinking of switching from VW to another brand, that much is clear."
Cecilia explains that aired-out cars are a slowly growing trend in Sweden, and she makes a special effort to convince her peers to switch to air.
Get The Latest from Air Lift Performance
Want first access to big sale events, performance suspension news, and exclusive drops that sell out quickly?
Subscribe To Our Newsletter