#LIFEONAIR: Tyler Reddick's Ford Mustang California Special
12/7/2016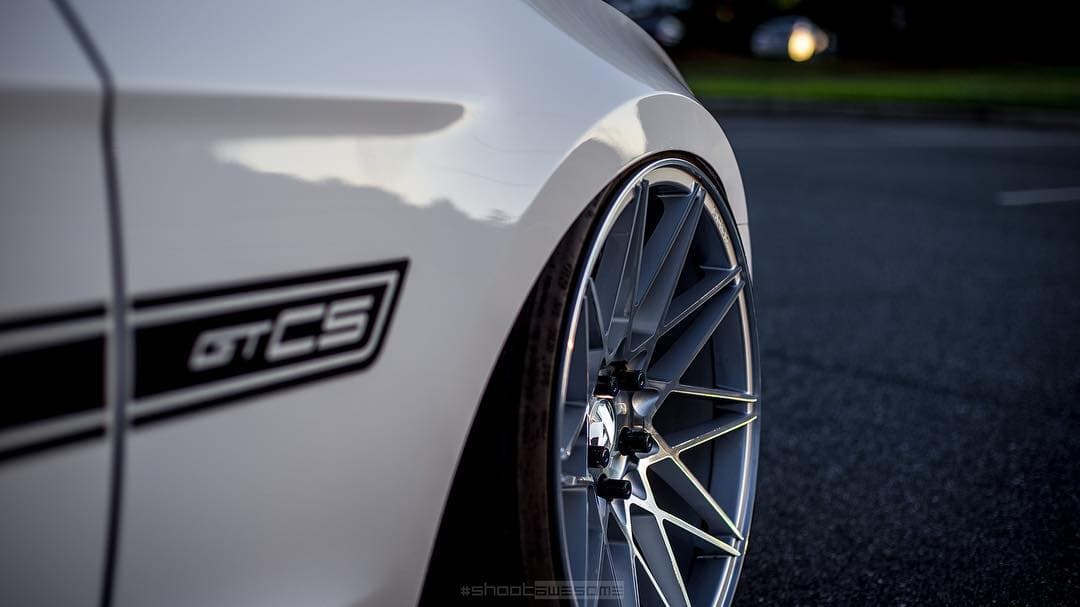 With five Rookie of the Year titles, three National Championships and over 120 career wins under his belt, you could say that Tyler Reddick is pretty handy behind the wheel of a race car!
What's even more impressive is that, at just 20-years-old, Tyler just finished second in the 2016 NASCAR Camping World Truck Series with his sights set firmly on the top spot in 2017.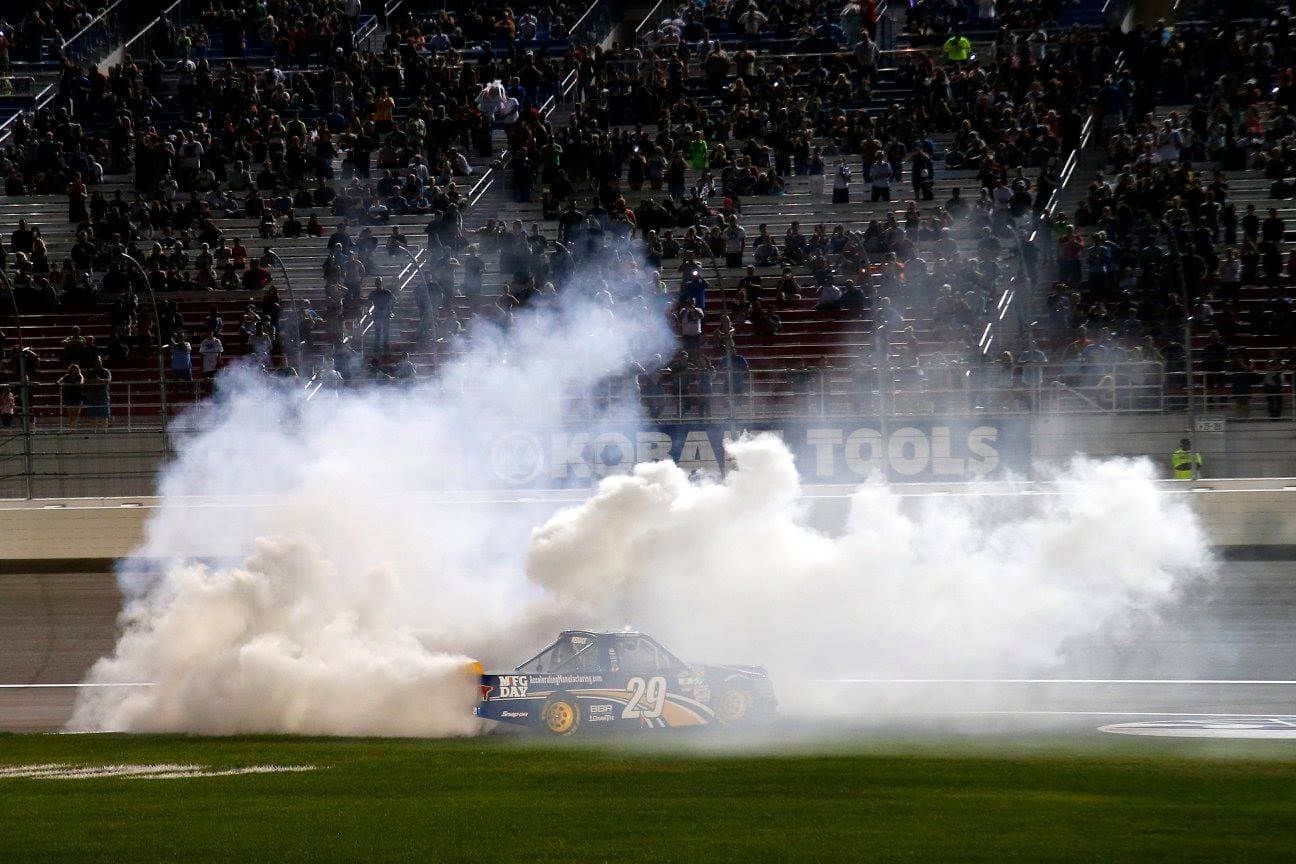 When he's not busy annihilating the competition in his Ford F-150, Tyler loves nothing more than going for a drive in his own car which just so happens to be an air suspension equipped Ford Mustang California Special. The build boasts a whole catalog of tuning upgrades, including a Roush Stage 2 supercharger and MSD two-step launch control, so you know that this limited-edition 'Stang isn't about to be stored under a cover for the rest of its life!
In fact, Tyler uses the car almost every day, for everything from grabbing the groceries to heading to the race track.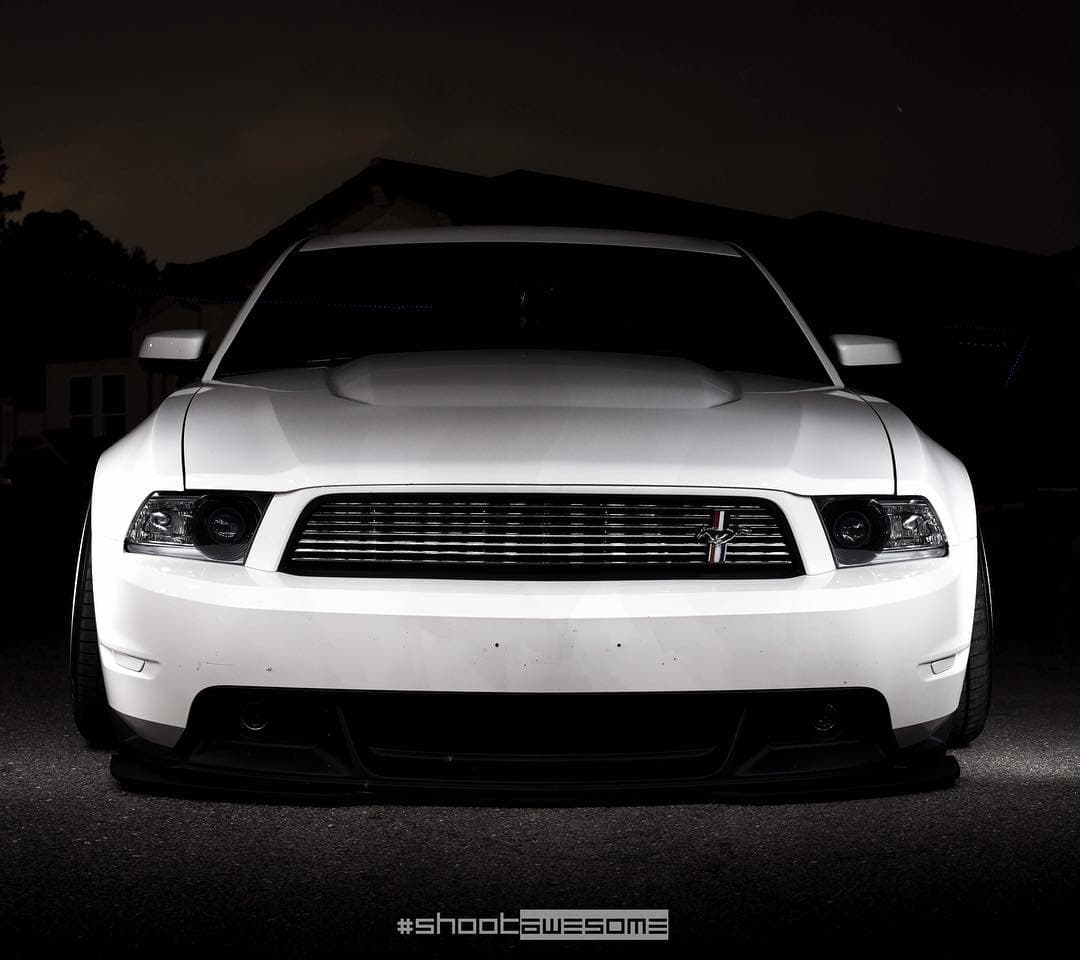 "As far back as I can remember I have always been around cars, more specifically, Fords." Tyler explains. "My parents worked at Ford dealerships for most of my childhood. From the day I was born until I started school, I was in the dealership with my mom or dad as they worked. I couldn't have asked for a better place to grow up. My passion for cars continues to grow and I have been very fortunate to be able to put together what is one of my dream cars."
"Owning a Mustang has been something I've always wanted. It's been my favorite car from a very young age. Honestly, this wasn't the car I originally planned on purchasing. I had been looking at Boss 302 Models from the same year and I felt like I found the one I wanted. The Boss 302 turned out to have a pace car package on it and there were no others to be found in the area. Plans ended up changing a bit and that's how I ended up with my California Special. Looking back, it probably would have been a unique car to build on, but I couldn't be happier with what I drive today!"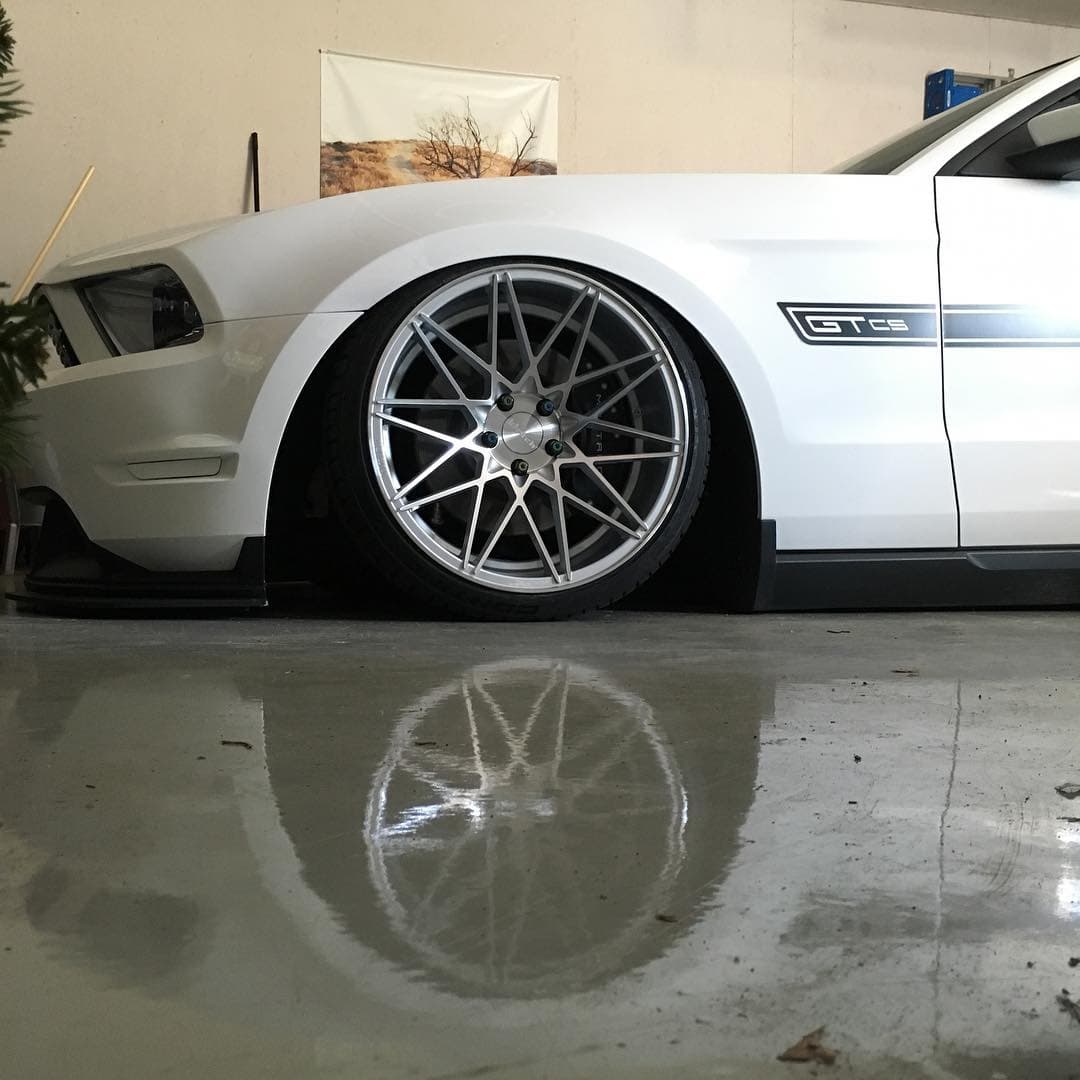 "I bought the car brand new off the lot and then proceeded to pack my family in it as we drove from Corning, Ca. back to Du Quoin, Il. Because the car was stock, it was really nice to be able to enjoy each modification. One day and one modification at a time it has become the unique car it is today."
'The first modification was to the speakers. My father and I installed brand new Kenwood speakers in place of the factory ones. Shortly after that, we got a stealth box with a 13" JL audio subwoofer paired with a 1000-watt amp. That allowed me to keep most of my trunk space. Following the speakers, we installed the Roush Performance Stage 2 Supercharger kit. This was by far the longest project we had, but I couldn't have been happier with the gained horsepower and lost no reliability. The car also has a Pype's 3" off-road X-pipe with Roush axle back exhaust. To top it off, it has a MSD two-step launch controller. In addition to the Air Lift suspension, the car has Steeda lower control arms, UPR lower control arm relocation brackets, a UPR upper control arm, and the pan-hard bar has been replaced by a FAYS 2 watts link. Though this car has come a long way, I am far from finished with it. Most of the other modifications are mainly cosmetic. The next modifications will most certainly be a trans brake and an aluminum one-piece driveshaft for the drag strip!"
"My first choice was Air Lift Performance. I had no hesitation in choosing Air Lift because of the great quality of the finished product! Also, I enjoyed that the simple and step-by-step instructions make the system very easy to install. I drive my car almost everyday and for the past year I've had great reliability and that's something I like to brag about to other auto enthusiasts that consider Air Lift Performance."
"I'm currently running Air Lift Performance's 3P system on my car. My first kit was the V2 system. I was very impressed with how well the V2 worked, until I got the 3P! My favorite part about the 3P is how well the new controller fits in with my car's interior. The button layout makes it easy to change ride height quickly and accurately.'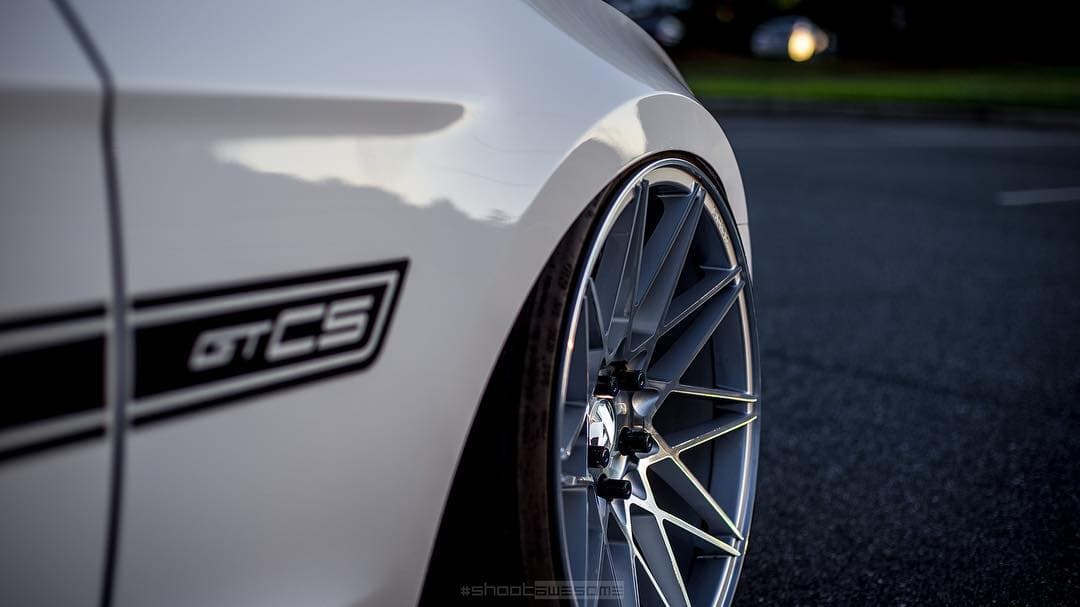 "I discovered Air Lift Performance on social media outlets such as Facebook, Instagram, and Twitter. It was quite cool to find out about Air Lift's history in NASCAR and other circuits of racing. This encouraged me to jump on board with the suspension kit even more, knowing that performance and reliability is their top priority."
"My favorite question to get is 'How do you drive it that low?' when the car is sitting on the frame and the cross-member is aired out. Well, obviously I don't, but I still drive about one half to an inch off the ground! That's what makes the Air Lift suspension so great – the ability to drive the car as slammed as I want and while still avoiding getting stuck on speed bumps or tearing out oil pans on high centered roads. On long trips or wherever I have to go the suspension allows me to get over almost any obstacle. That alone keeps my car functional on a normal day-to-day basis. It's been great over the last year to see Air Lift suspensions on more and more mustangs. I can't think of a better daily drive for myself. Hands down, the Air Lift suspension kit is my favorite modification. I still can't believe how well the car handles and how much fun it is to drive."
"I wish I could see into the future and decide when my next project car will start. I have so many ideas and not enough time to put a plan together at the moment. I want to put together a '07 to '09 GT500 convertible. Maybe even a car imported from Japan. I'm torn between two very different paths, but whichever I chose, it will have an Air lift Performance kit on it."
Big thanks to Tyler for taking the time to chat to us earlier in the month and we wish him all the best in his 2017 campaign to become champion!
Get The Latest from Air Lift Performance
Want first access to big sale events, performance suspension news, and exclusive drops that sell out quickly?
Subscribe To Our Newsletter