Kenwood Electronic's Scarlet Beetle
6/28/2013
A few years ago audio demo cars were all about going as wild as possible – you know the sort, TV screens for headlights and sub-woofers in the seats! However for 2013, Kenwood Electronics decided to take a different route and put together this ultra clean, super-low, new-shape Beetle with only a handful of key modifications.
The altitude adjustment was achieved using our Mk6 Golf threaded body suspension components along with our Auto Pilot V2 digital management system.  To bring a little negativity into this build the rear solid axle was swapped out for a factory VW independent rear suspension, allowing for the perfect amount of negative camber.  When all finished, the Kenwood Beetle is able to tuck those monster 19×9.5in ET20 and 19×10.5in ET20 Rota Grids deep within the arches with millimeter precision! When it is time to cruise all it takes is the press of a button and the car is instantly raised into a 'daily' driving position. Not only does this red Beetle look good on the ground, it also handles as well as a coil-over kit thanks to the 30 damping adjustable, threaded body, bag-over style air struts topped off with adjustable camber plates.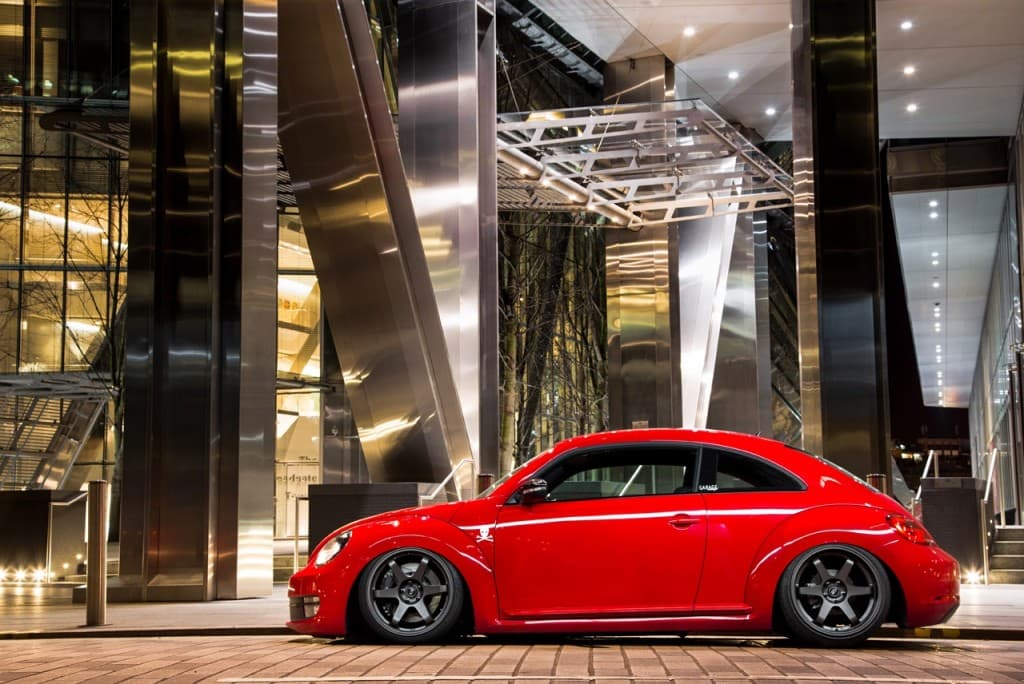 "We have always used coil-over suspension in the past mainly for ease, so making the switch to air was a big decision" explains James Howe from Kenwood. "We couldn't believe how quickly and simply the Air Lift Performance kit was installed, let alone how well it performs on the road. We're hugely impressed with every aspect and love how good it looks slammed!"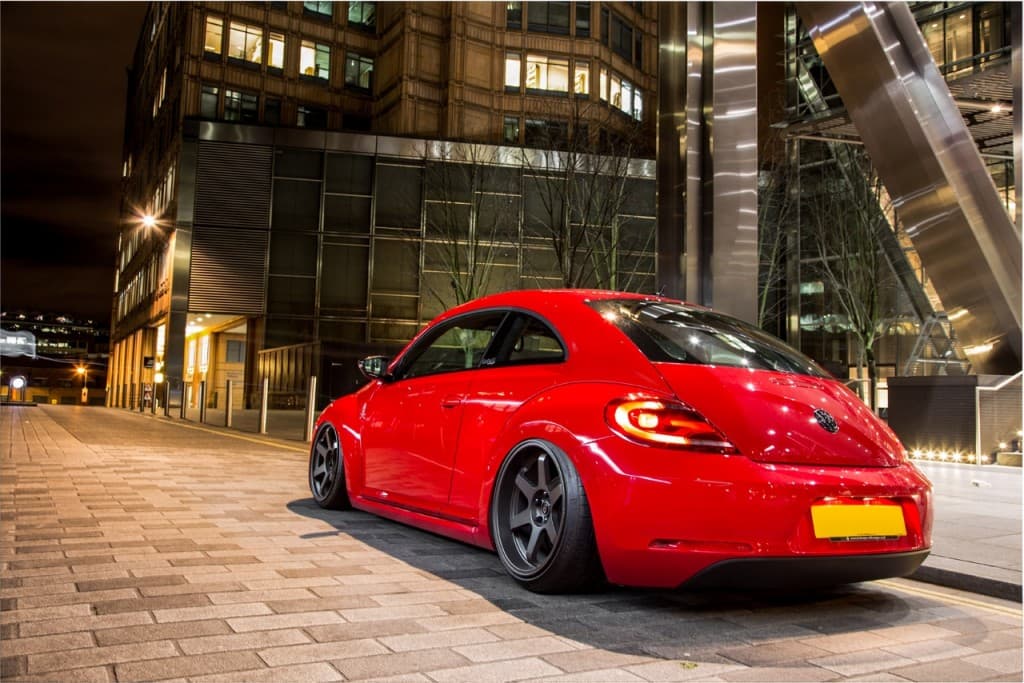 Kenwood's super-cool Beetle was featured in the June 2013 issue of Performance VW magazine, showcasing every step of the build including the fitting of the Air Lift Performance setup.
Get The Latest from Air Lift Performance
Want first access to big sale events, performance suspension news, and exclusive drops that sell out quickly?
Subscribe To Our Newsletter