GALLERY: #LIFEONAIR Winter Special!
2/1/2016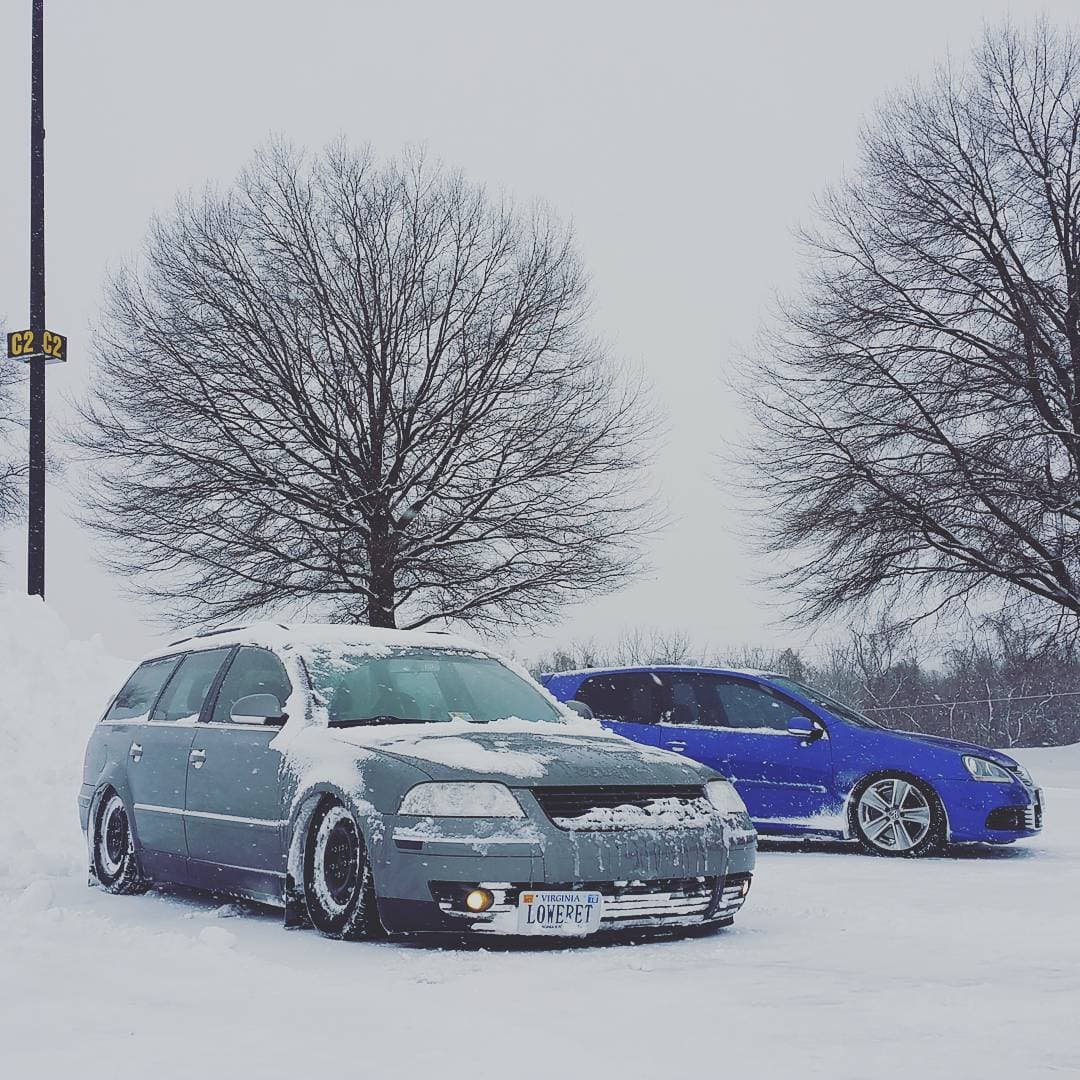 Minimal daylight, freezing conditions, and (on the east coast) mountains of snow on the roadside. Welcome again to winter. This usually means ditching the show car and jumping into a 4×4 daily driver instead. But not everyone is prepared to garage their pride and joy for months due to a bit of snow – especially when you're equipped with an Air Lift Performance air suspension!
Gone are the days of scraping down the road and turning your front bumper into a snowplow. At the touch of a button, Air Lift Performance gives you massive amounts of clearance, perfect for getting off the snow-covered drive without busting out the shovel or snow blower. Also, all Air Lift Performance suspension components are engineered for and tested with real world environmental conditions, meaning there's no risk of salt corrosion or damage when driving all year round. Besides, being headquartered in Michigan, Winter is just another season to check off on the calendar.
So to celebrate, we've picked some of our favorite winter-spec uploads spotted on the #LIFEONAIR hashtag. We LOVE hearing your feedback and seeing your rides, so make sure you tag your Air Lift Performance shots with #LIFEONAIR for a chance to be featured!
Sittin' low in the snow – Scott Derby's Audi S5 is the perfect gangster daily! The threaded body air suspension kit for the S5, Rotiform wheels, Quattro all-wheel-drive and a big V8 under the hood. It'll take more than a sprinkle of snow to stop this monster.
More Quattro performance from Justin's slammed SQ5, this time packing a supercharged V6 motor under the hood. Strap a snowboard to the roof, and you've got the ultimate winter hack!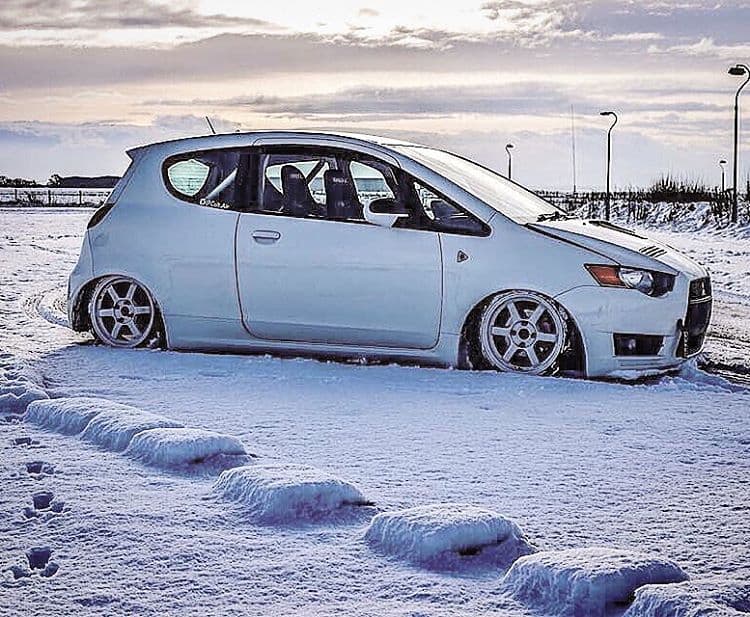 It doesn't always rain in England… sometimes it snows! You're looking at the only bagged Mitsubishi Colt in the UK, and come rain or shine, it's driven HARD! We just hope the heater still works with that stripped interior…
Regensburg is home to Christian's super-slammed Focus ST! With nearly 300 bhp going through the front wheels, it's not your typical winter transport, but with Air Lift Performance air suspension for the Ford Focus ST, and proper winter tires fitted, it's capable of driving all year round.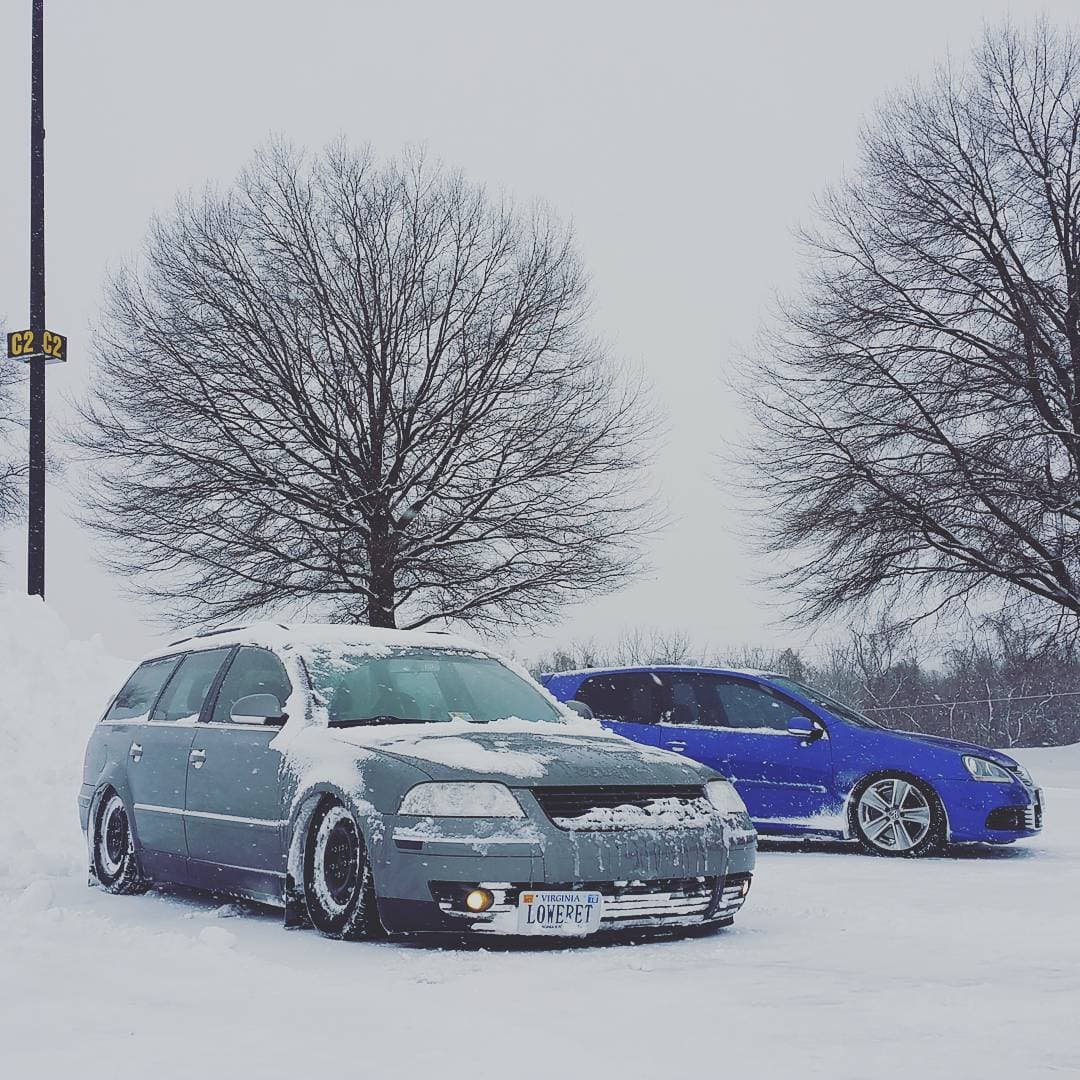 When you need a trusty wagon to run all year round, they don't get much better than VW's B5.5 Passat. Hoyt Richardson's has been tuned to Stage 2 along with Air Lift Performance suspension and winter-tired steelies to battle through winter storm Jonas with ease.
Get The Latest from Air Lift Performance
Want first access to big sale events, performance suspension news, and exclusive drops that sell out quickly?
Subscribe To Our Newsletter