BUILD: Forge Motorsport air-equipped VW Golf Mk1
3/3/2014
Here at Air Lift Performance we're hugely proud to support a wide range of super-cool project builds around the world. From the latest American Muscle cars to classic German icons, our high-performance air suspension is available for just about anything including the holy grail of Volkswagens – the Mk1 Golf.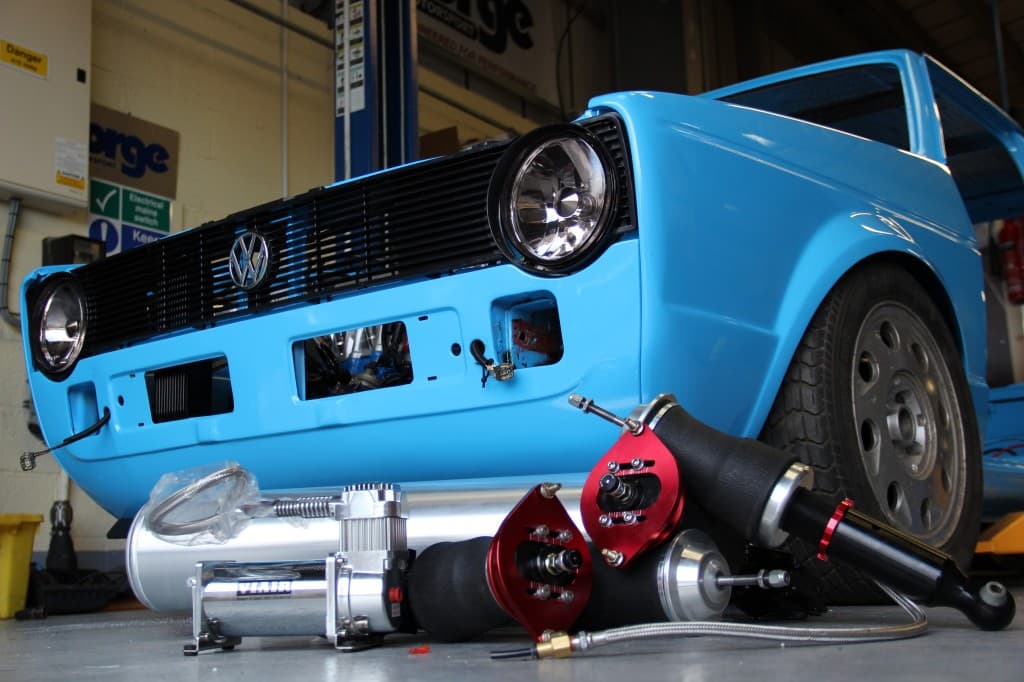 One of the most comprehensive Mk1 builds right now belongs to Zac Miles @ Forge Motorsport in the UK. Purchased from eBay for a mere £401 it's safe to say the Golf needed more than just a quick clean! Rust had taken over various panels, every arch was loaded with filler and worst of all it had been re-painted in orange. Nice.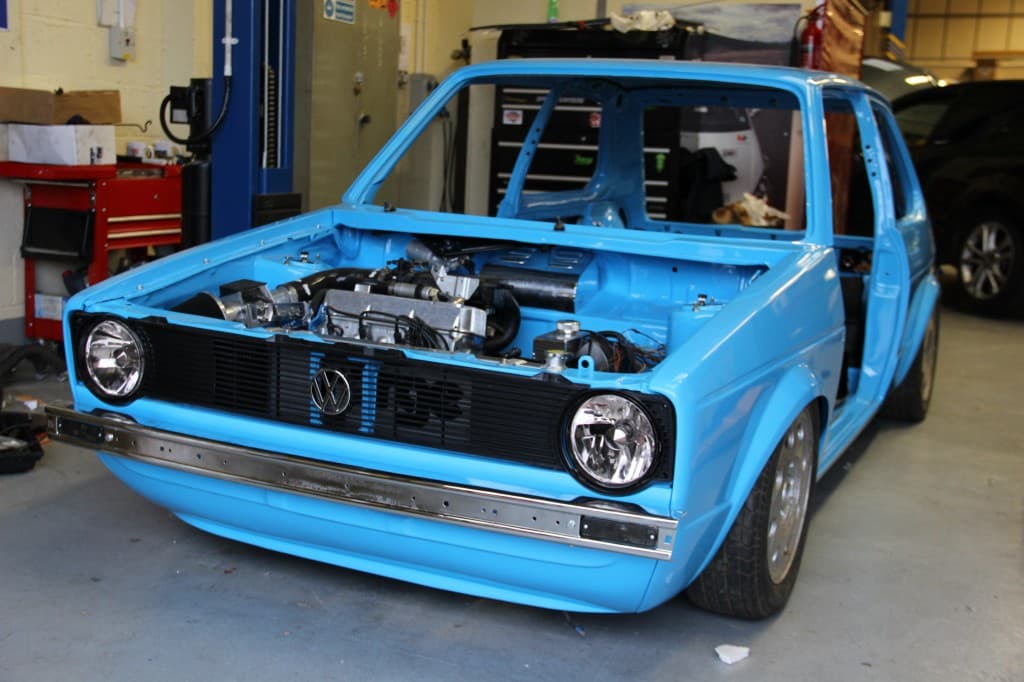 Thankfully Zac and the team aren't afraid of a little elbow grease. The Golf was stripped to a bare shell, all the rusty panels cut out and OEM replacements sourced from VW Heritage (including both rear arches, inner arches, sills and rear valance) welded in place.
'My friend Waldemar taught me how to weld and cut the panels as well as applying filler and sanding down the car' explains Zac. 'Once the body was done it was sent to Adam Speck for paintwork. I wasn't sure on what color to go for, but I really liked the Miami Blue finish so opted for something very similar.
Under the bonnet Zac and Waldemar have rebuilt a 1.8-litre GTI lump taken from an Mk2. Other improvements include a custom radiator, brake reservoir, heater matrix cover and more. To give it some serious stopping power, Zac also installed a Forge Motorsport big brake kit.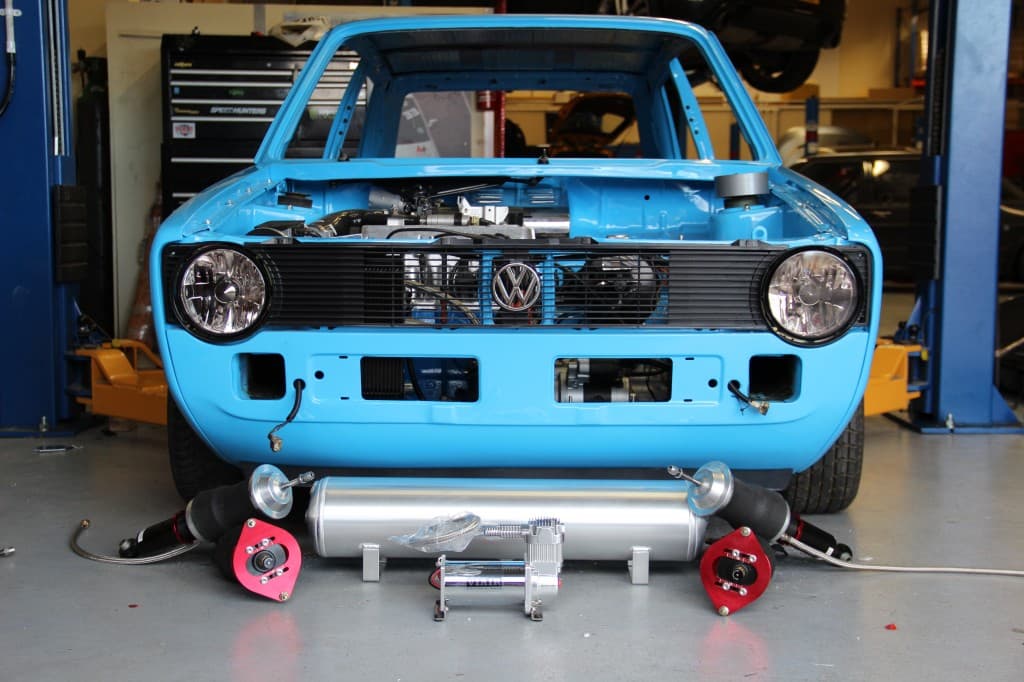 Then comes the suspension – a full Air Lift Performance Threaded Body setup with camber adjustable top mounts and adjustable damping for fine-tuning. 'When the kit first arrived we thought the car was going to be too low for me to drive it home – we actually raised the strut tops by an inch and notched the chassis legs to get the car as low as possible' adds Zac. 'But when we test fitted the kit and ran some air through it we realized we had nothing to worry about – it looks absolutely badass!
Zac's Golf is the first to be installed with our full Performance Threaded Body air suspension setup, and we cannot wait to see the build finished and hitting the track very soon. Make sure you follow the Forge Motorsport Facebook page for more updates on Zac's Golf every week.
Get The Latest from Air Lift Performance
Want first access to big sale events, performance suspension news, and exclusive drops that sell out quickly?
Subscribe To Our Newsletter