ATW: China - Kantoworks and triSEGGA's Lexus LC500h
6/10/2021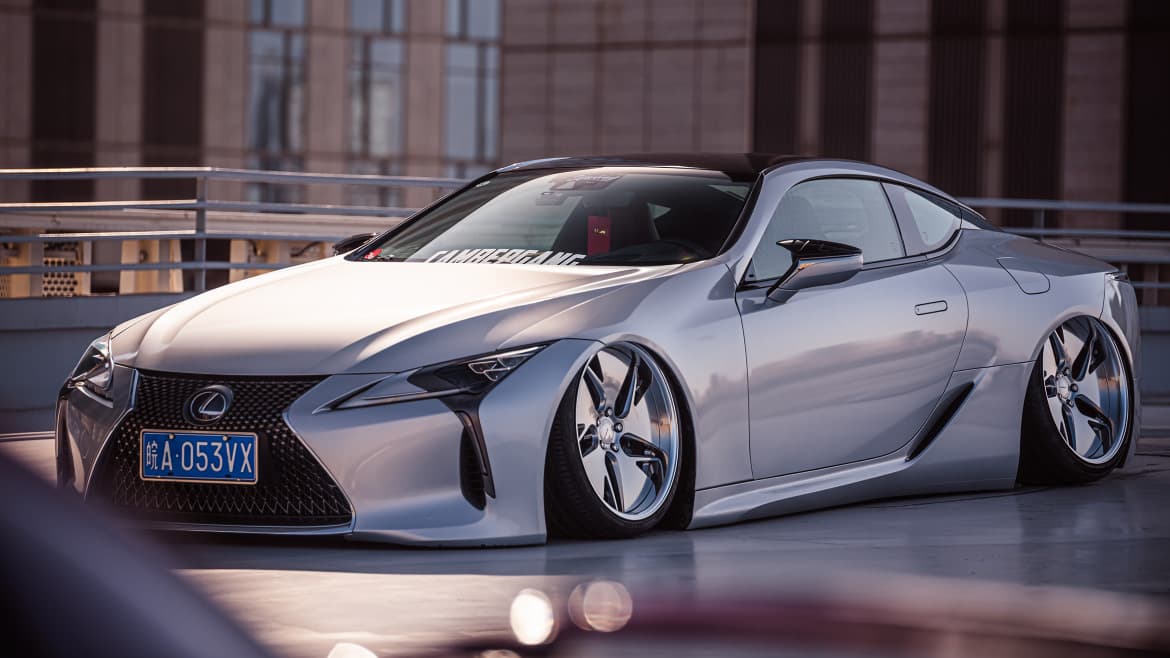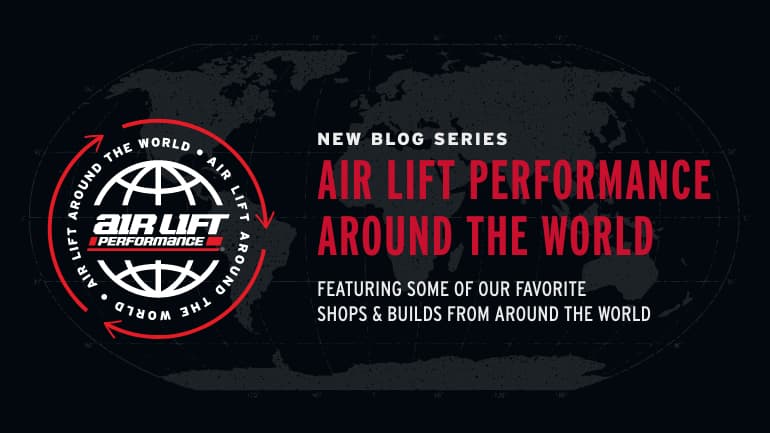 For this week's installment of Air Lift Performance Around The World Series (ATW) we're heading back east all the way to China – the third biggest country in the world with the largest population of all.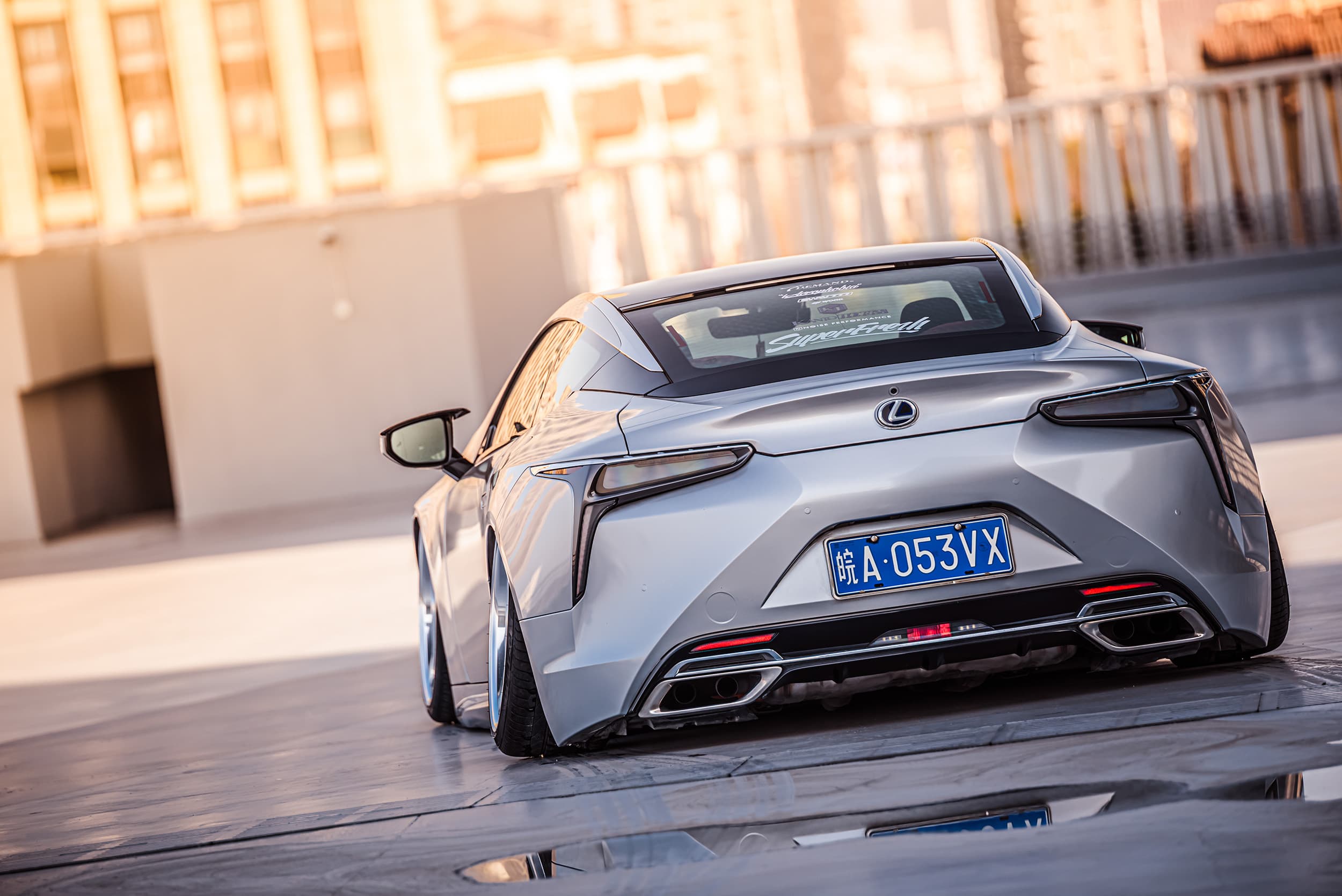 China may not strike you as a place for petrolheads, but with more than 4.24 million kilometers of paved roads for some 240 million cars to explore, the humble motor vehicle still remains the number one form of transport here. And, in more recent years, the perfect tool for China's youth to express themselves with.
One of those taking full advantage of this is Hangzhouu-based triSEGGA. As the owner of the Lexus LC500h pictured here, it's safe to say he's fully embraced the concept of #LifeOnAir by fully slamming his Lexus to the ground with the help of KantoWorks and Air Lift Performance products. But what made him choose this particular model in a country with so much choice and diversity?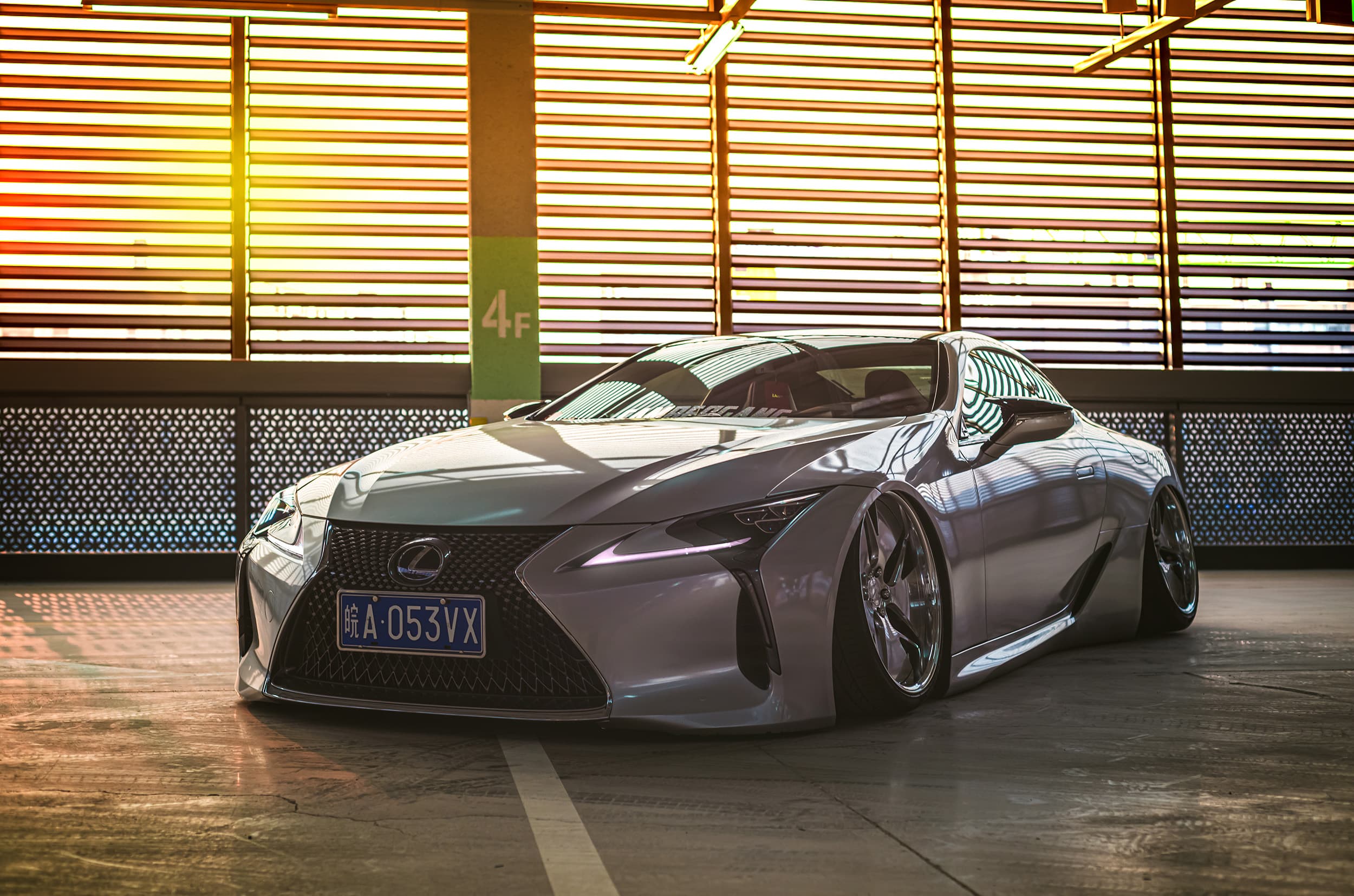 "I originally wanted the V8 version but put simply this engine is not available to the Chinese market," triSEGGA explains. "I love the look of the Lexus LC – it looks so futuristic for a production car, but the only option available to us here is with the hybrid powertrain."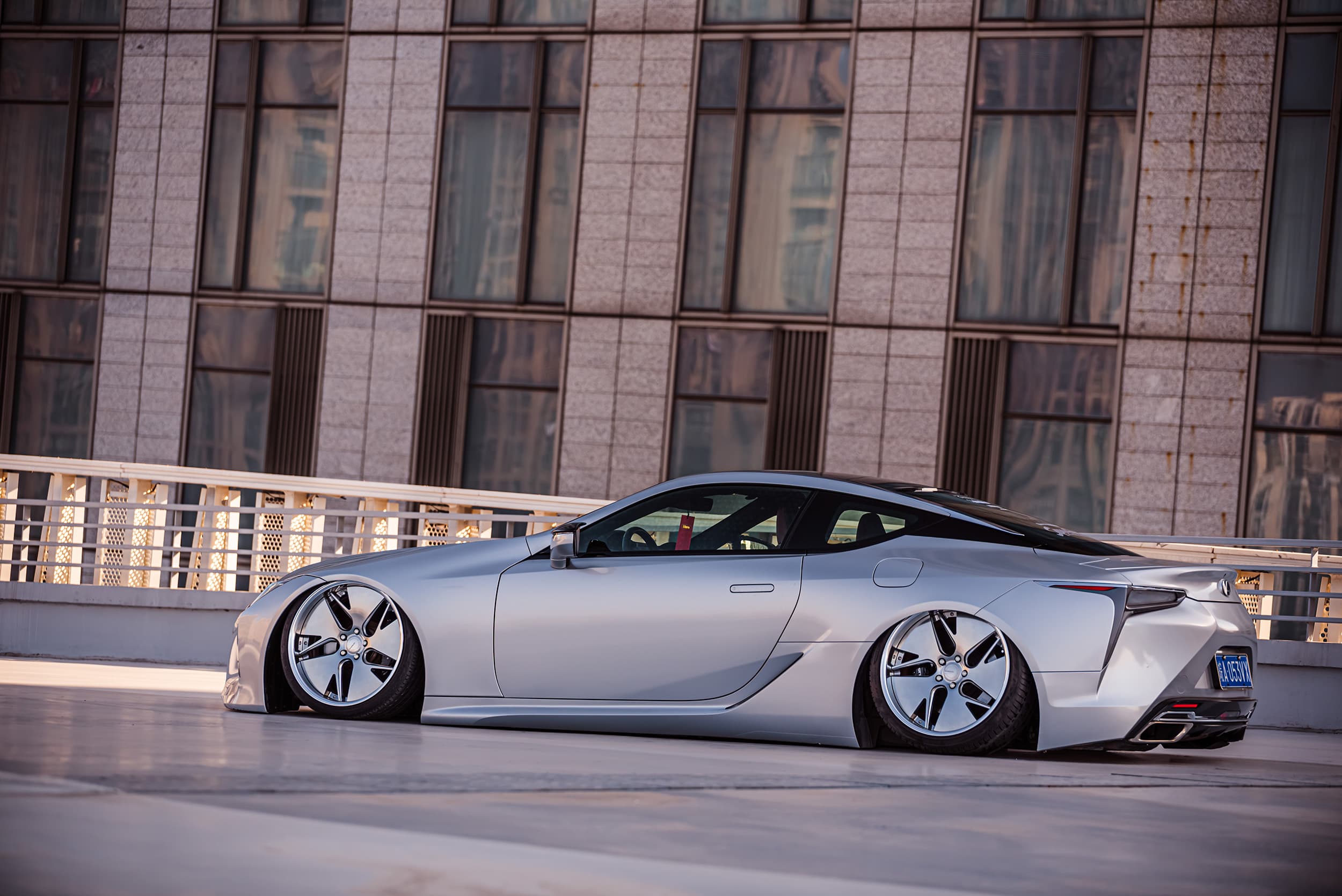 Don't for a second think this is some super-slow, eco special hybrid, however. The LC500h combines a 3.5-liter V6 (producing 295 and 263 lb-ft) with two electric motors that add 177bhp and 220 lb-ft. Plenty of power for the daily commute… but let's talk stance!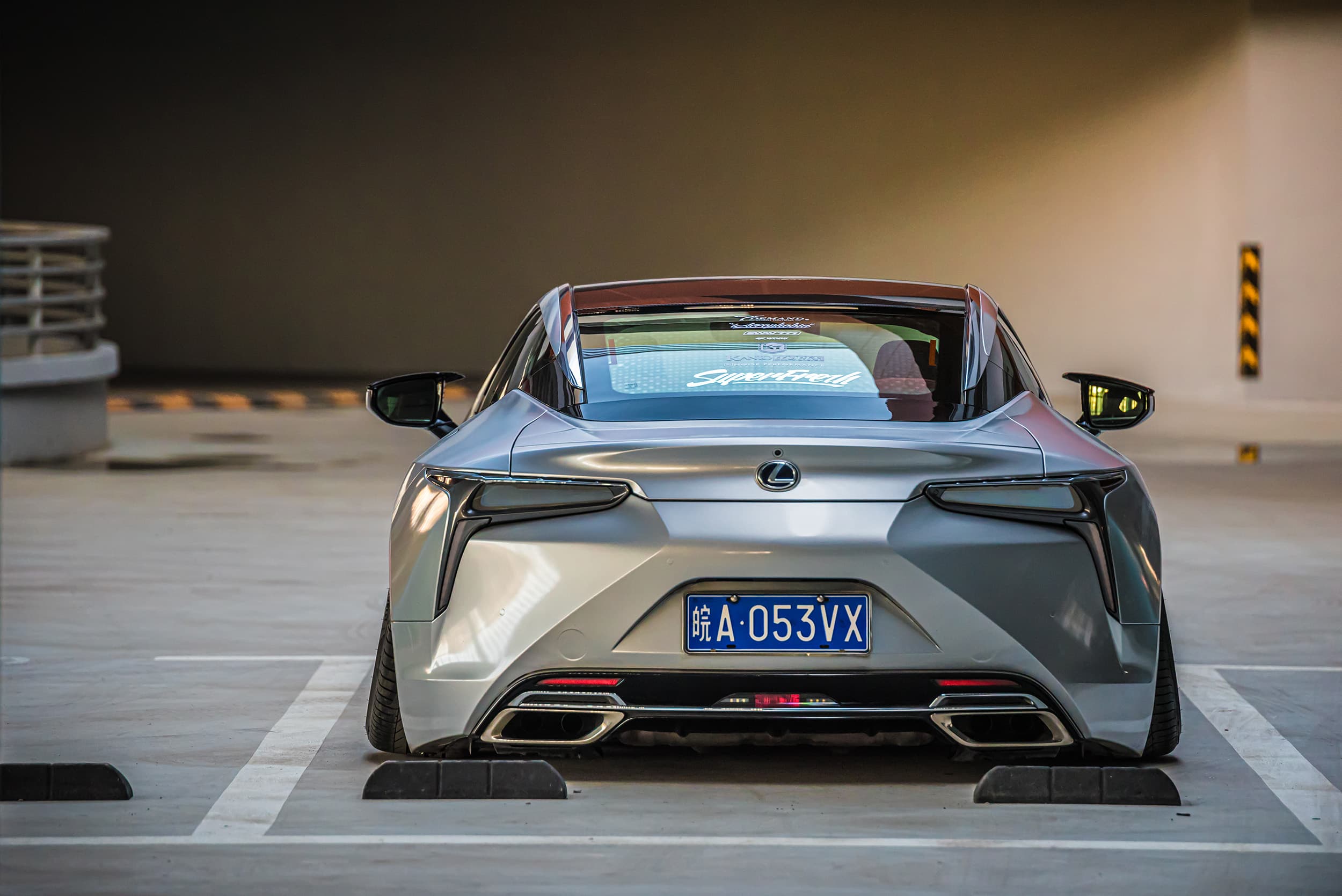 Let's be honest, it's ALL about that exterior and aggressive staggered stance though. And while that silver finish looks OEM, it's actually a wrap used to cover the original crimson paint, designed to fit more in line with triSEGGA's theme for this car, simply known as the 'Terrestrial Spaceship.'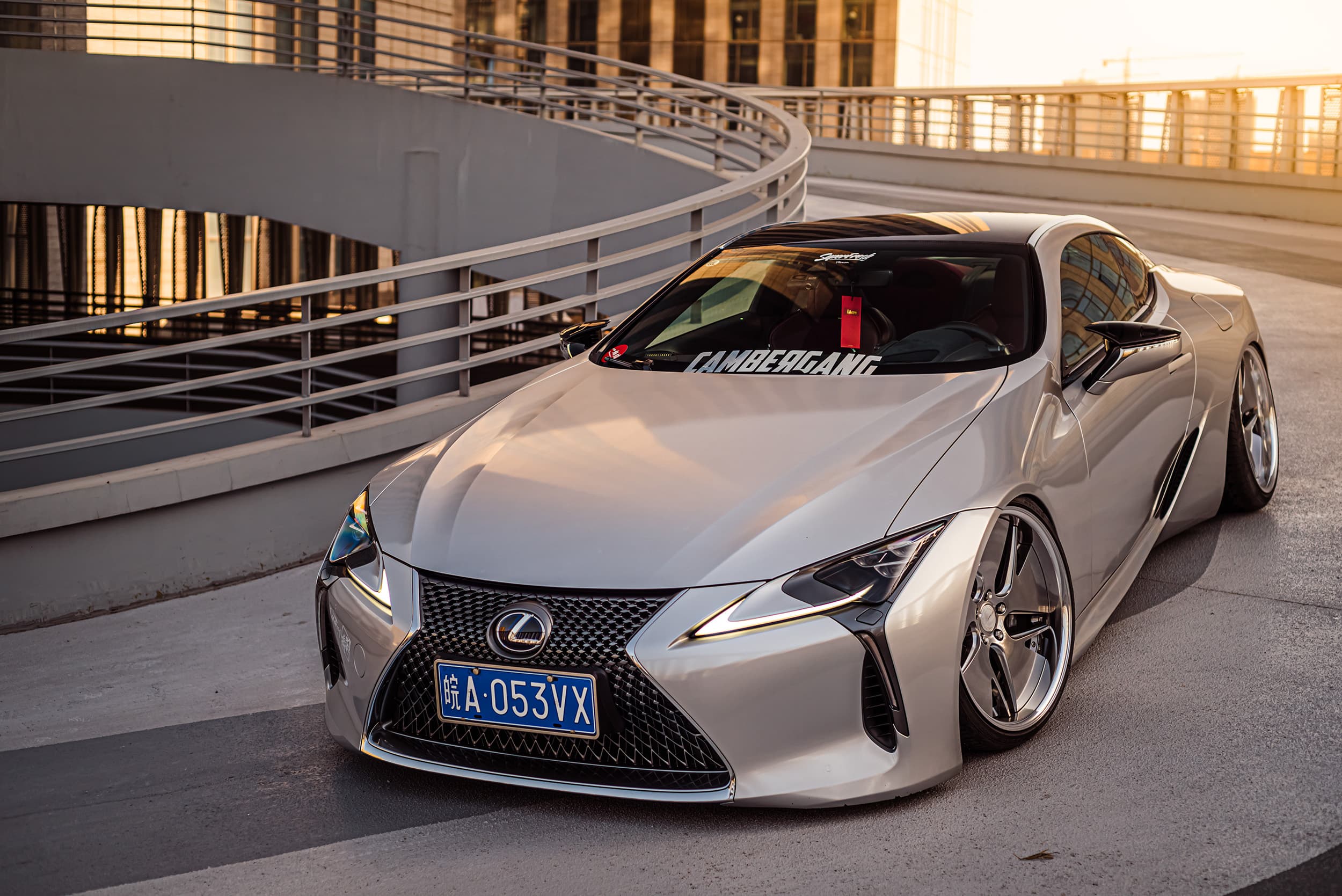 "My design is inspired by the LF-LC concept. I fell in love at first sight when I saw it, as it looks like a product built from the future… not this era! In my mind, the LC is a car with sci-fi style. And that was the inspiration for all of the exterior modifications, from the color to the wheels and of course the stance on Air Lift Performance suspension. It has to look straight from a sci-fi movie!"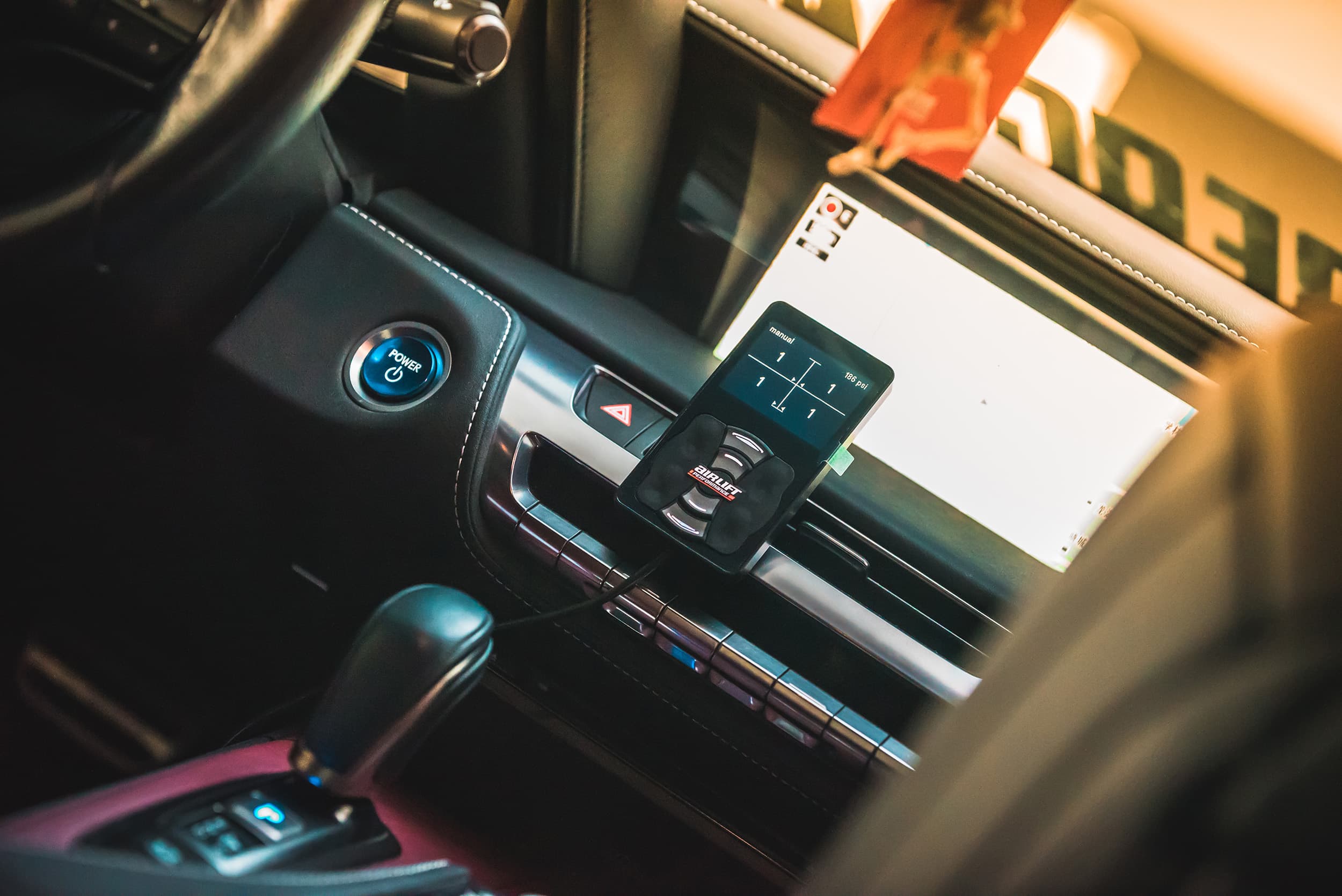 Those WORK CVD wheels look absolutely monstrous under the arches which – despite looking flared – are completely stock. That has meant a spicy amount of camber in the process; -7 degrees up front and -8 degrees in the rear when fully aired out. With the bumper and side skirts resting on the ground it's practically a spaceship. Job done.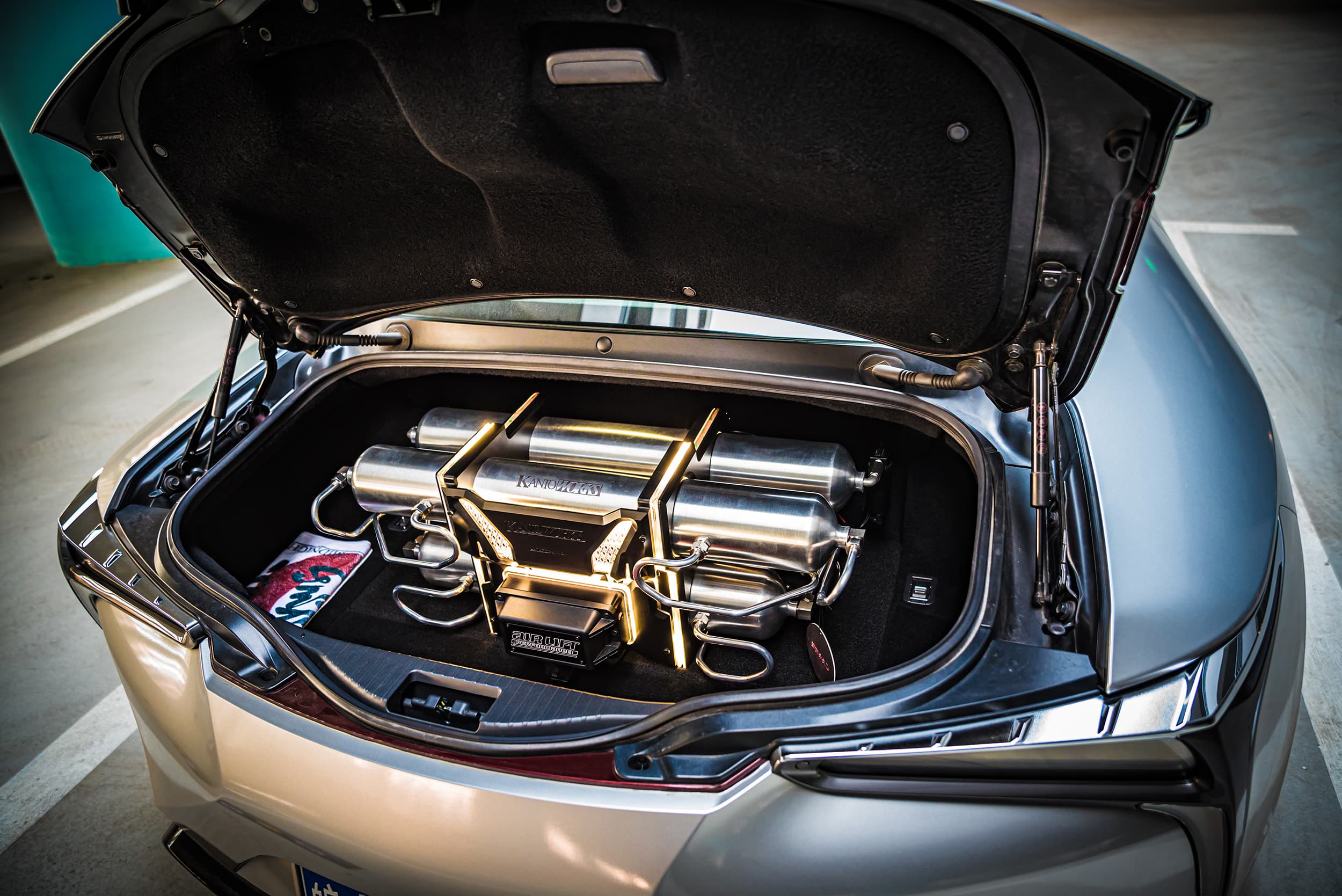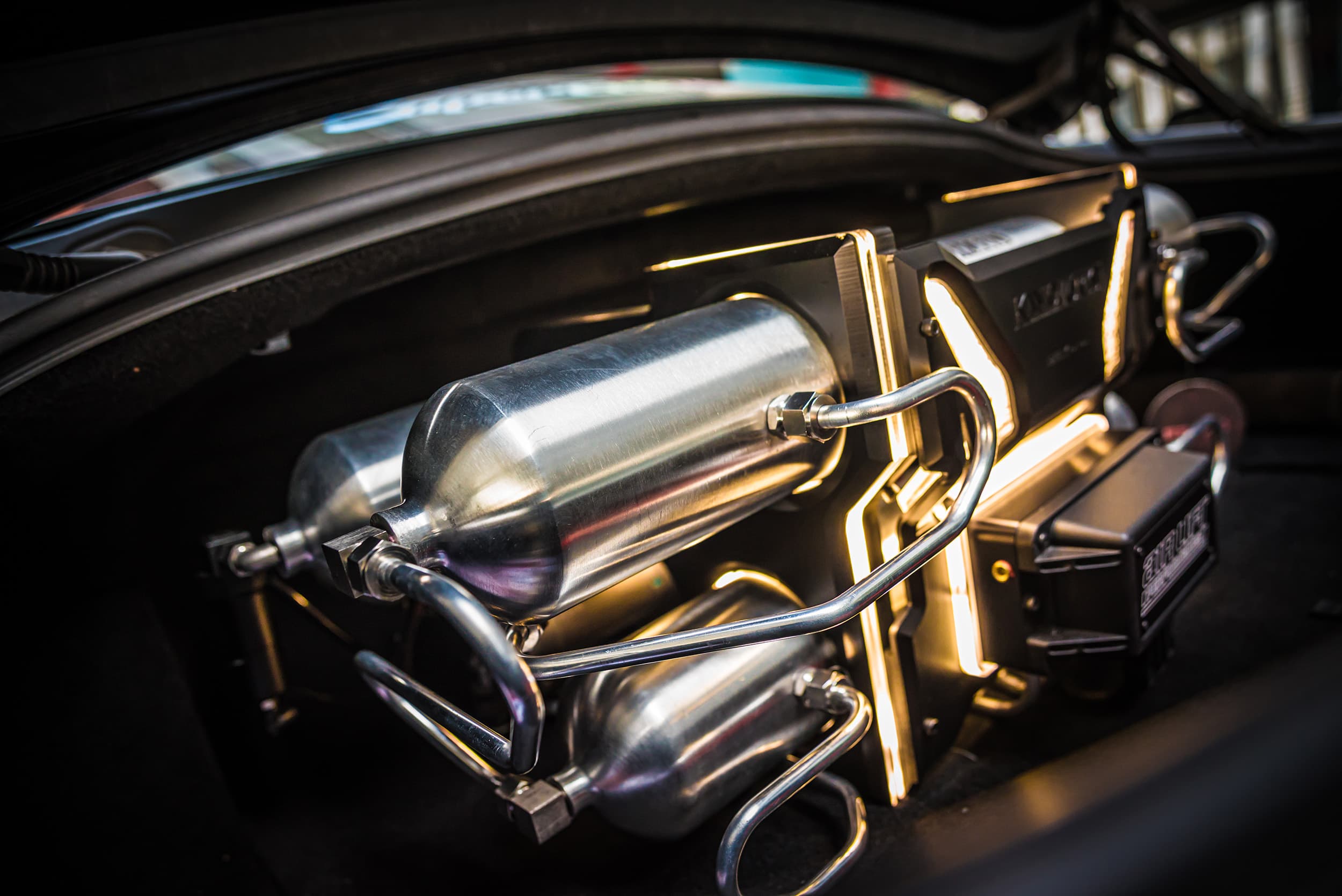 All of this couldn't have been possible without the help of authorized Air Lift Performance installer, KantoWorks, who also built the incredible boot install pictured above. KantoWorks is KING of futuristic style trunk setups – artistic yet functional, on a whole new level. While beautifully simple on the outside, triSEGGA's LC500h has the perfect amount of "custom" in the trunk and stance that he has no problem standing out at any meet he cruises through.
Stay tuned for more Air Lift worldwide content dropping every few weeks!
Get The Latest from Air Lift Performance
Want first access to big sale events, performance suspension news, and exclusive drops that sell out quickly?
Subscribe To Our Newsletter