Air Lift Threaded Body Performance Kit for BMW E30 3-Series
9/2/2015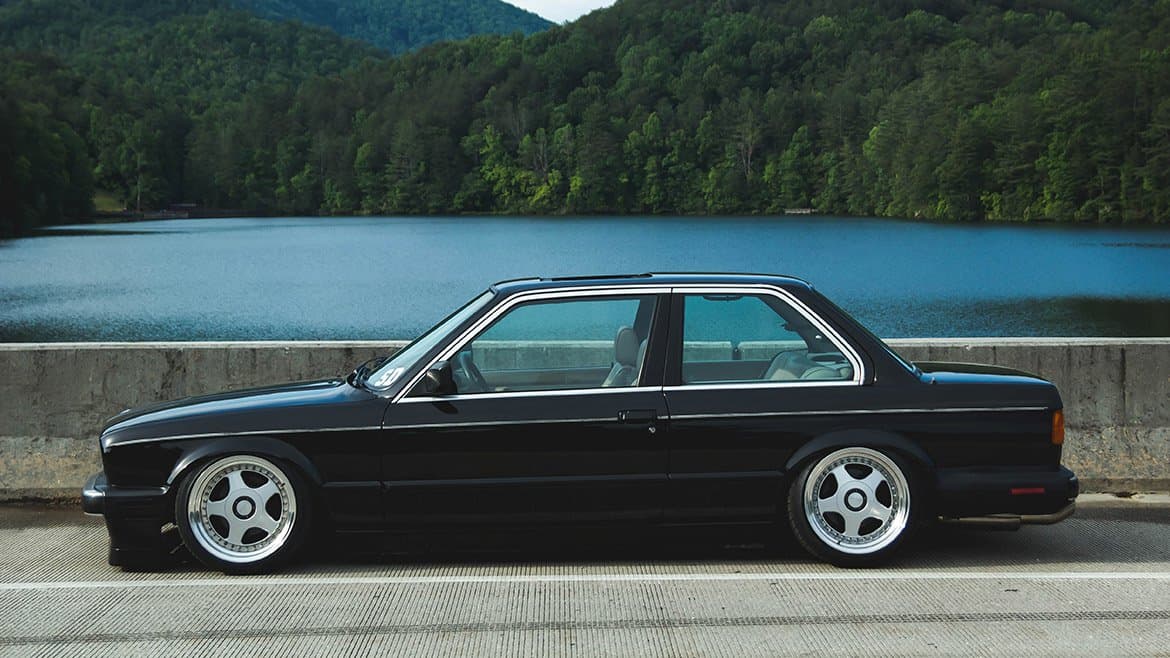 Lightweight, luxury and rear-wheel drive. It's not hard to see why the BMW E30 3-series was such a hit back when it was launched in 1982, and over the past two decades it's safe to say this platform has seen just about EVERY modification imaginable!
However this is 2015, and a classic car shouldn't be exempt from the latest technologies – especially when it comes to going low! With this in mind, our Air Lift Performance engineers took on the task of putting the E30 chassis way closer to the pavement than any BMW engineer would've ever thought possible, with the flexibility of clearing most obstacles at the push of a button.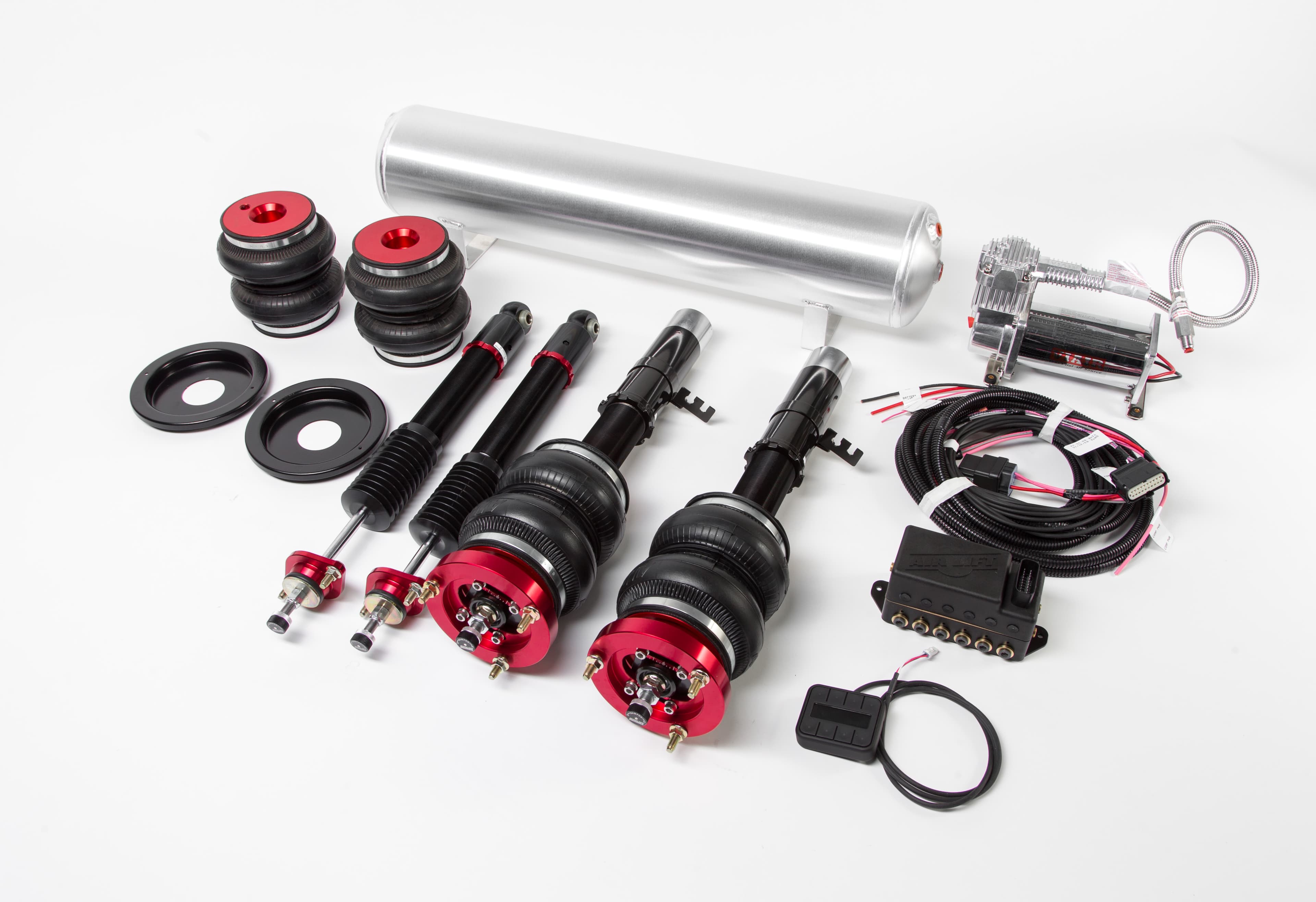 Don't think this air suspension is a one trick pony – every single kit we produce is tested on the track with the goal of delivering the best and most versatile way to lower your BMW without compromise. Giving up ride quality or scraping your bumper everywhere just isn't cool anymore…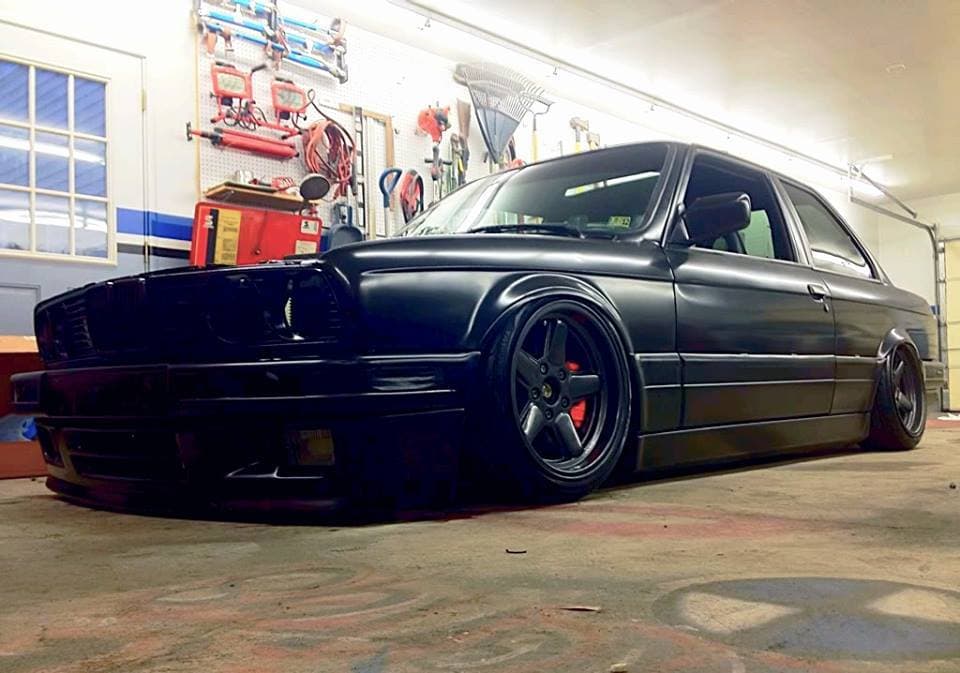 Up front we use our smooth-riding double bellows air springs with monotube threaded dampers giving you 30-levels of adjustment, allowing you to go from a plush ride to racetrack stiff with the twist of the adjustment knob. The only thing that will drop more than the 5.1 inches from stock will be the jaws of others as you air out at the push of a button. NOTE: Since the BMW E30 was never intended to go this low, some fabrication work is required to fit. This particular kit requires you weld the outside perimeter of the lower mount to the hub. Unless you are hugely confident with your welding, we recommend using a professional for this job.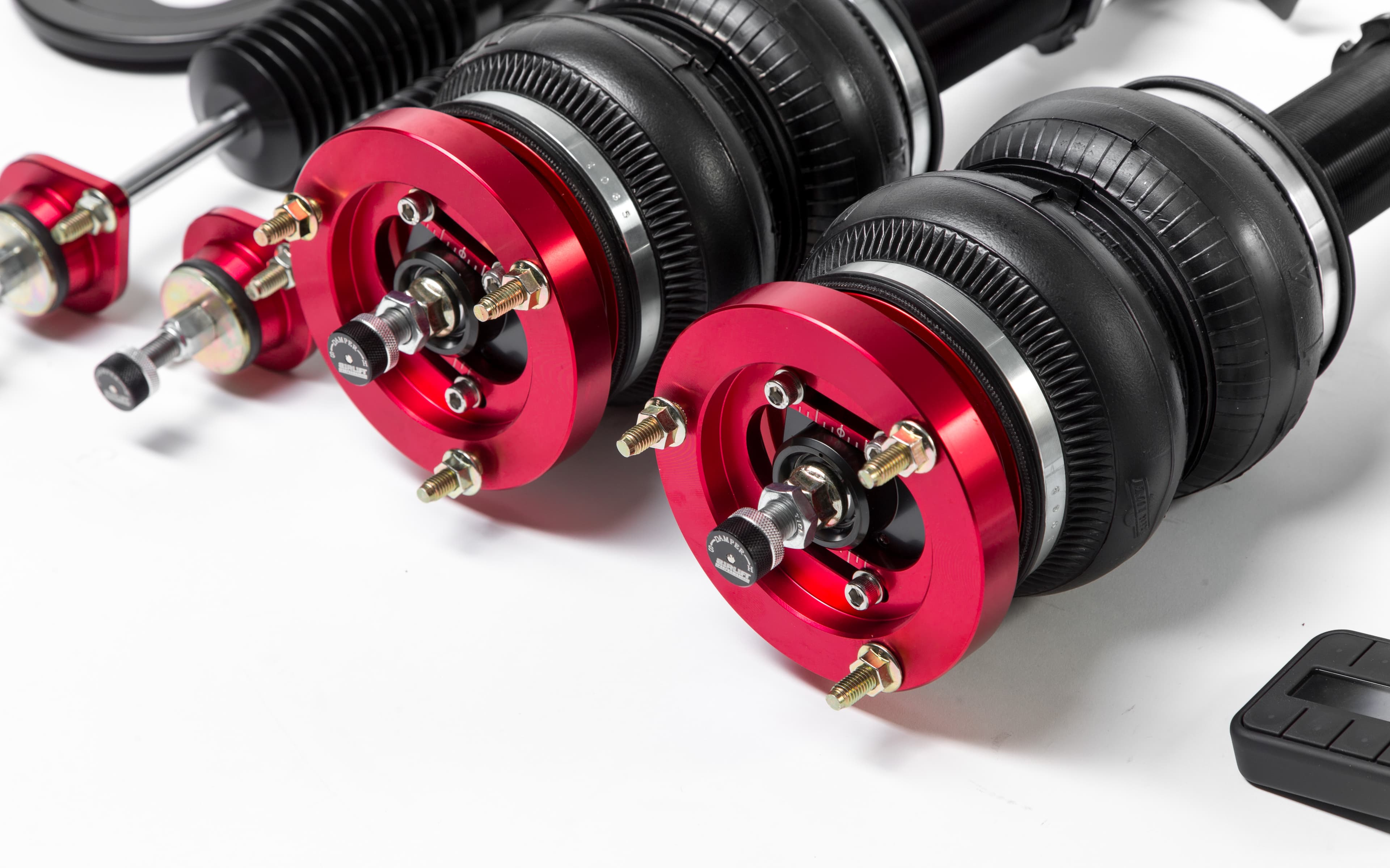 On the back fitment is a much more install-friendly design. Simply replace the factory coil springs with our double bellows air spring, giving up to 5.6-inches of drop at the push of a button! In addition to the air springs, a threaded monotube damper is used also giving 30-levels of adjustment. There's no welding necessary on the rear – simply unbolt the old suspension and bolt in the Air Lift Performance components using the detailed instructions provided with each kit.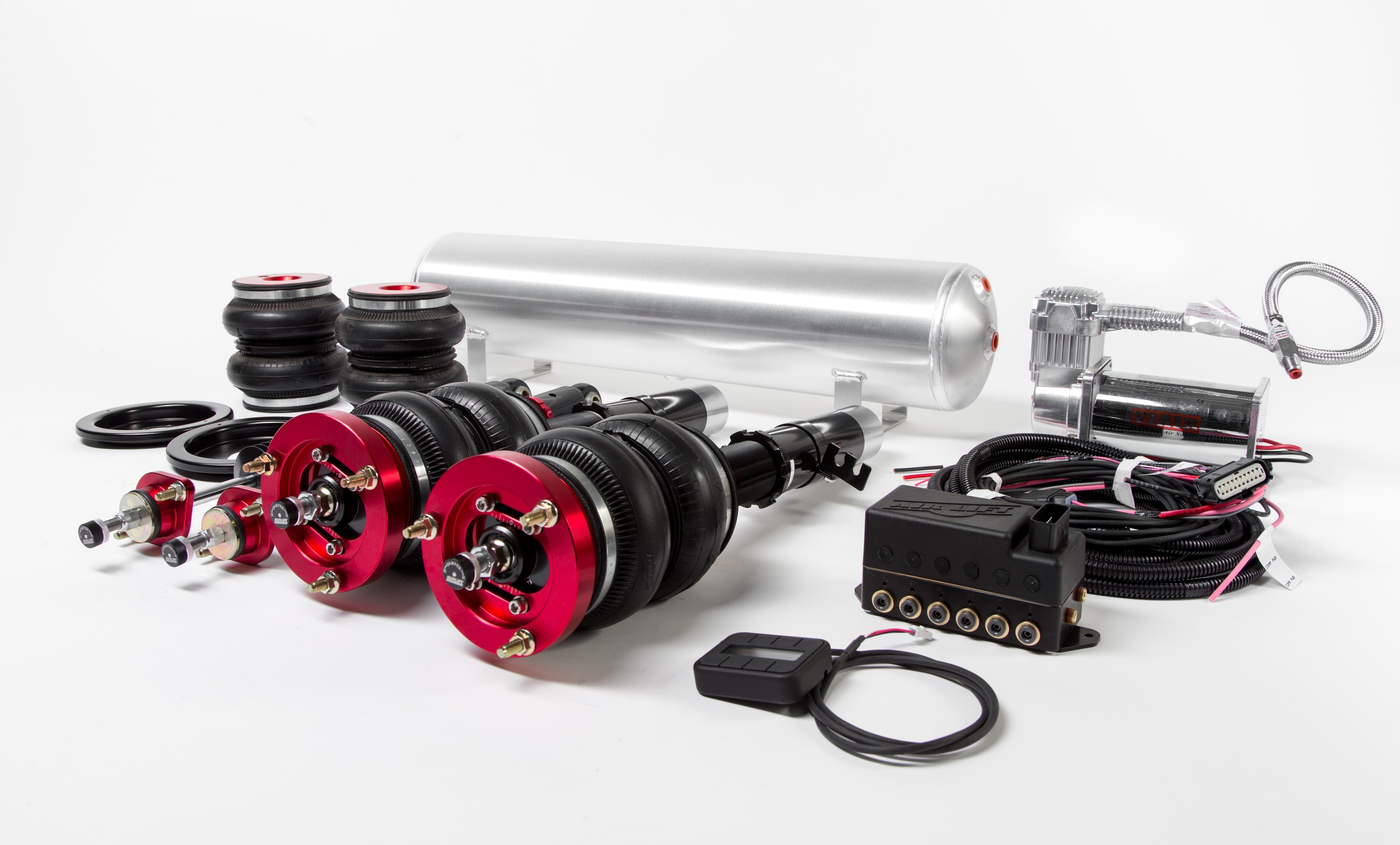 The end result is a suspension kit that you can enjoy on a daily basis, but with the ability to hit the track (or your favorite twisty road) at the push of a button and a twist of the damping knob. Not only is our suspension 14lbs lighter than OEM, but also our proven technology performs on par with high-end coilovers – something Air Lift Performance has proven on multiple occasions. Ditch those coils and get to a new level of low!
Click here for more information on the best no compromise suspension for your E30
Get The Latest from Air Lift Performance
Want first access to big sale events, performance suspension news, and exclusive drops that sell out quickly?
Subscribe To Our Newsletter