Air Lift Performance Suspension Kit for Subaru Impreza/WRX/STI (1992-2007)
11/20/2013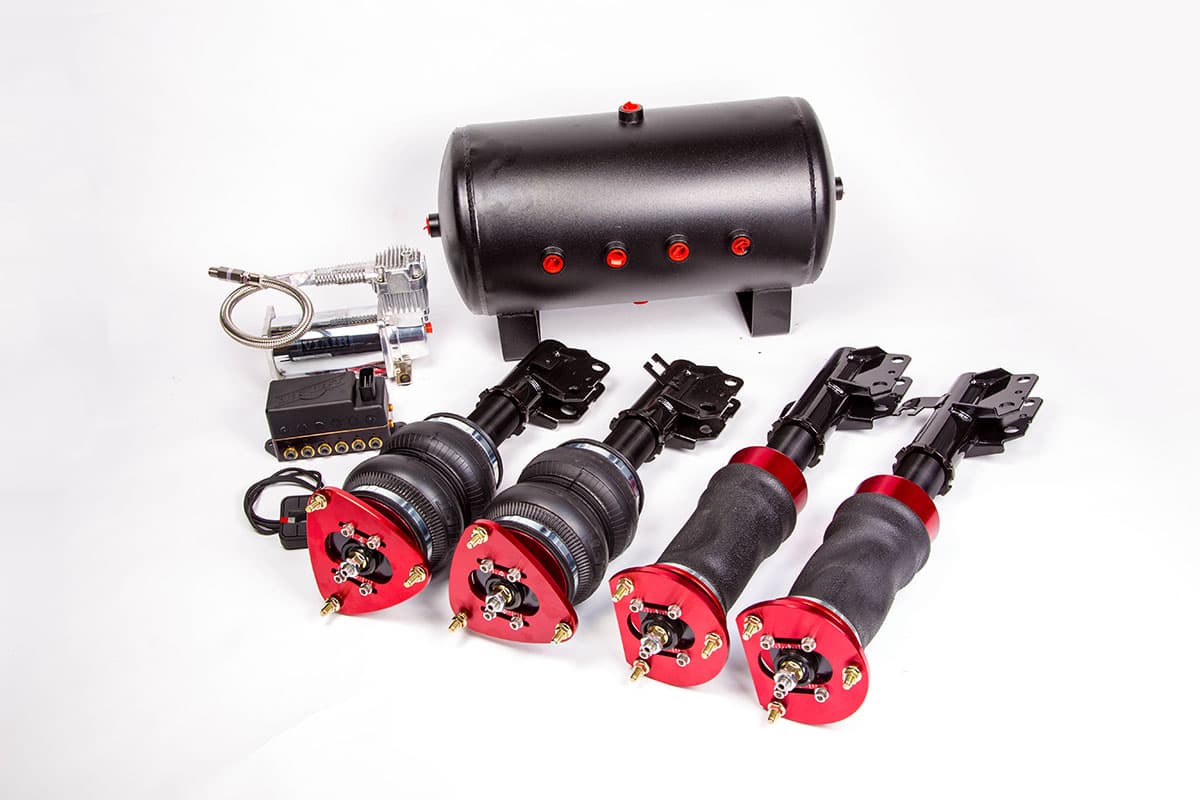 When it comes to AWD performance the Subaru Impreza platform is one of the best in the business! The unique song of its flat-four engine and super-aggressive styling has made it a firm favourite of tuners and enthusiasts worldwide, especially when stanced on a killer set of wheels. But the Impreza is a super-fast car spawned in the world of rallying – who wants to ruin that awesome performance by excessively lowering the suspension? Air Lift Performance has the perfect solution, offering Subaru fanatics the best of both worlds…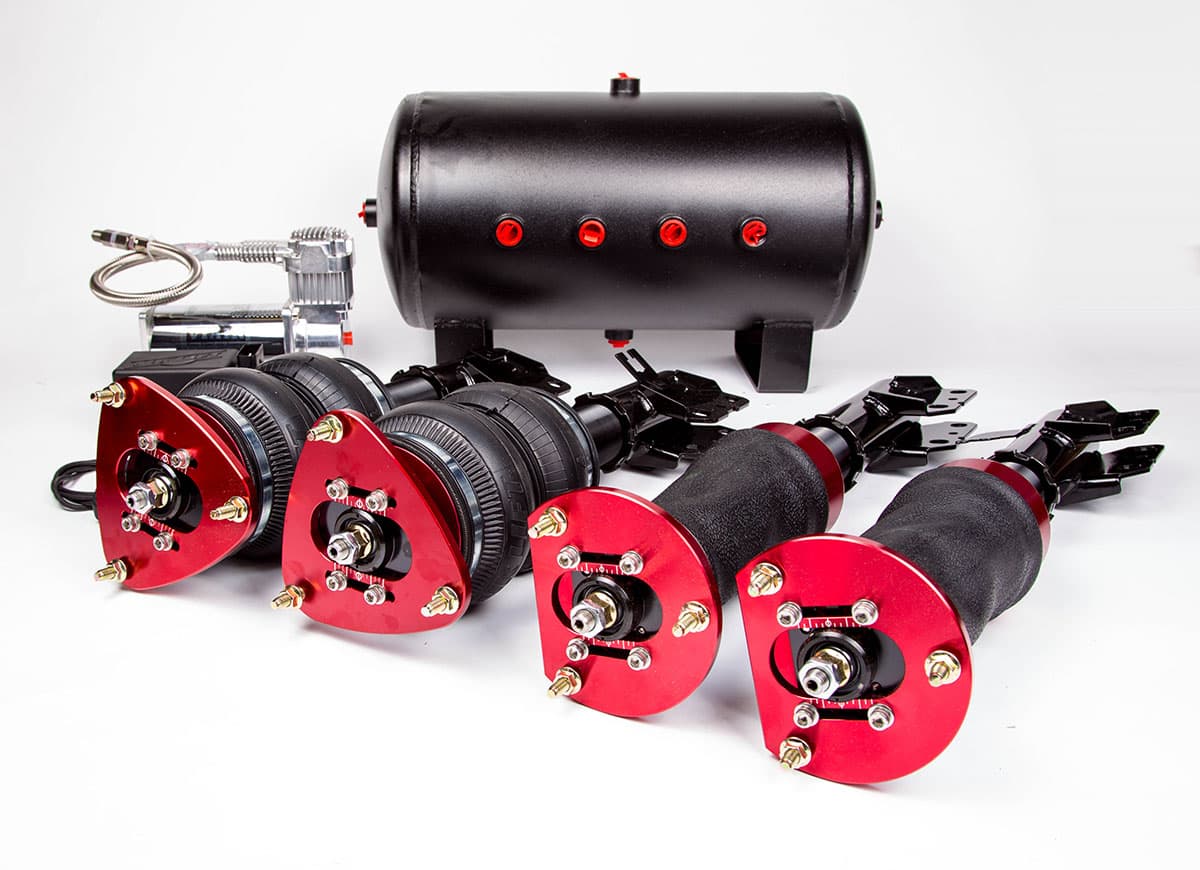 From tearing up the racetrack to sitting pretty at shows, the Air Lift Performance kit will transform your Subaru at the push of a button! As the leader in aftermarket high-performance air suspension, we know exactly what it takes to produce a perfectly-balanced ride offering exceptional looks and handling. Our engineering team boasts more than 35 years of road racing experience – performance is not just in our name; it's in our blood! And we use that experience to compete in open track events using our 550hp STi (http://www.youtube.com/watch?v=1ScCHuaCLrM)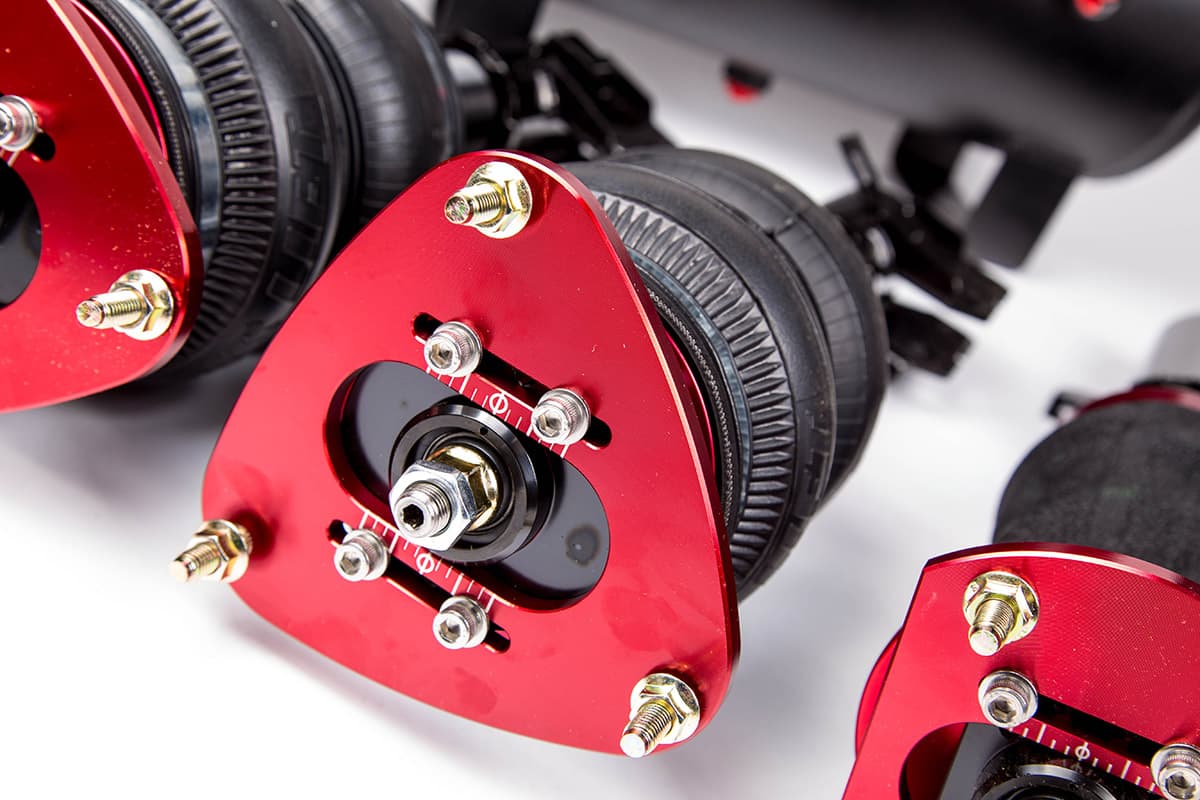 Unleashing this potential is the use of 30-way adjustable monotube struts (front and rear) that allow a serious range of damping to suit your driving needs. From super stiff to comfort soft, each driver can dial in their preferred handling feel by altering the rebound and compression together. Still not convinced? Each Air Lift strut weights considerably less than the coil spring parts you remove, reducing unsprung weight to further improve ride and handling.
Take a closer look and you'll see camber-adjustable plates on both front and rear struts for easy and precise adjustment. What sets these struts apart from traditional coilovers is the addition of progressive-rate air springs creating a stable platform for aggressive track driving along with a level of comfort not typically found with lowered suspension. A total adjustment of up to 4.25-inches (front) and 4.8-inches (rear) is available at the touch of a button – more than enough to tackle the biggest obstacles and harsh road conditions!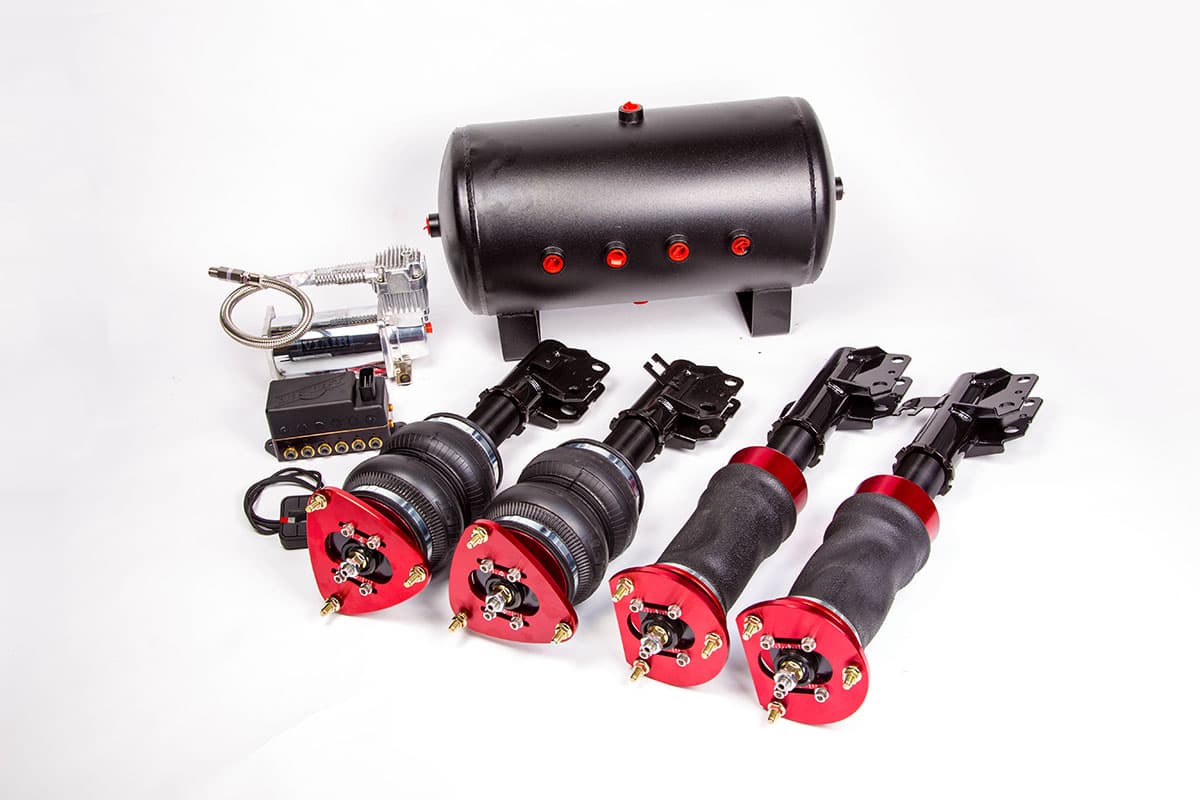 Installation is simple with Air Lift's detailed instruction manuals. Every component is torture-tested on our hydraulic test rig for over 1-million cycles, simulating a real-world mileage of around 100,000! Anyone with the skill to wire a stereo and swap suspension components can have their car on the ground in a matter of hours. Only basic hand tools are necessary to complete the job. No modification required to fit!
Fits all Subaru Impreza/WRX/STI chassis vehicles from 1992-2007.
Get The Latest from Air Lift Performance
Want first access to big sale events, performance suspension news, and exclusive drops that sell out quickly?
Subscribe To Our Newsletter