Air Lift Performance Mercedes-Benz C63 AMG (2008-2015) Performance Series Kit
8/31/2019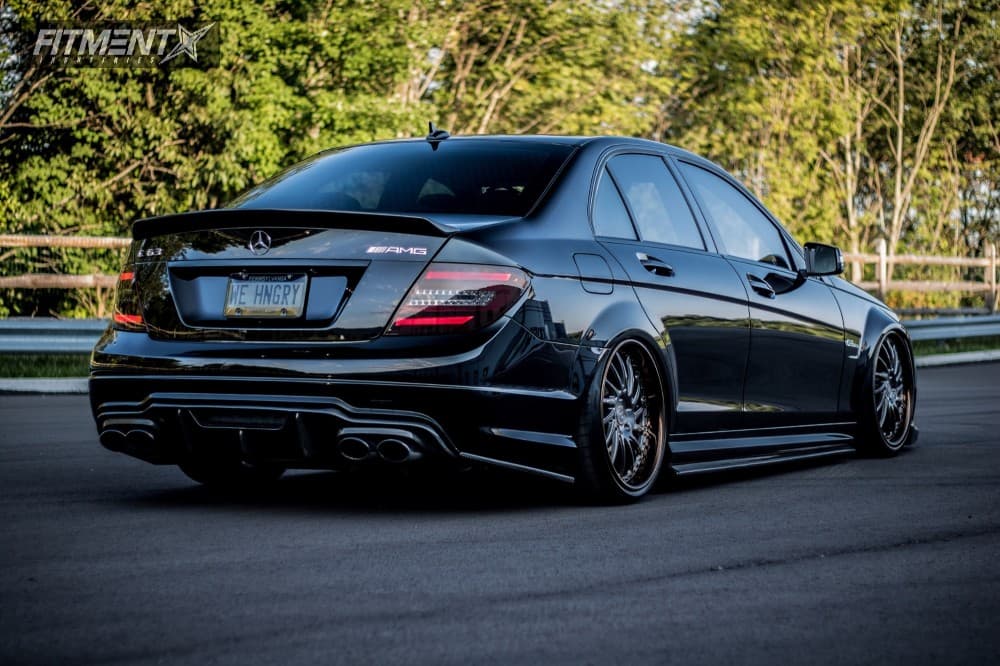 Eight cylinders, 6.2-litres and 450 naturally-aspirated horses being sent to the rear wheels. Sounds like the perfect ingredients for a proper American Muscle car, right? Apart from this one's a little bit European… in fact, it's a LOT European. It's a Mercedes-Benz C-Class.
In case you haven't guessed, this isn't your normal C-Class Benz. Nor is it a one-off tuner special, either. This is the Mercedes-Benz C63; a full-fat super saloon tuned by AMG straight from the factory with all the power and torque you could ever need. So, where's the catch?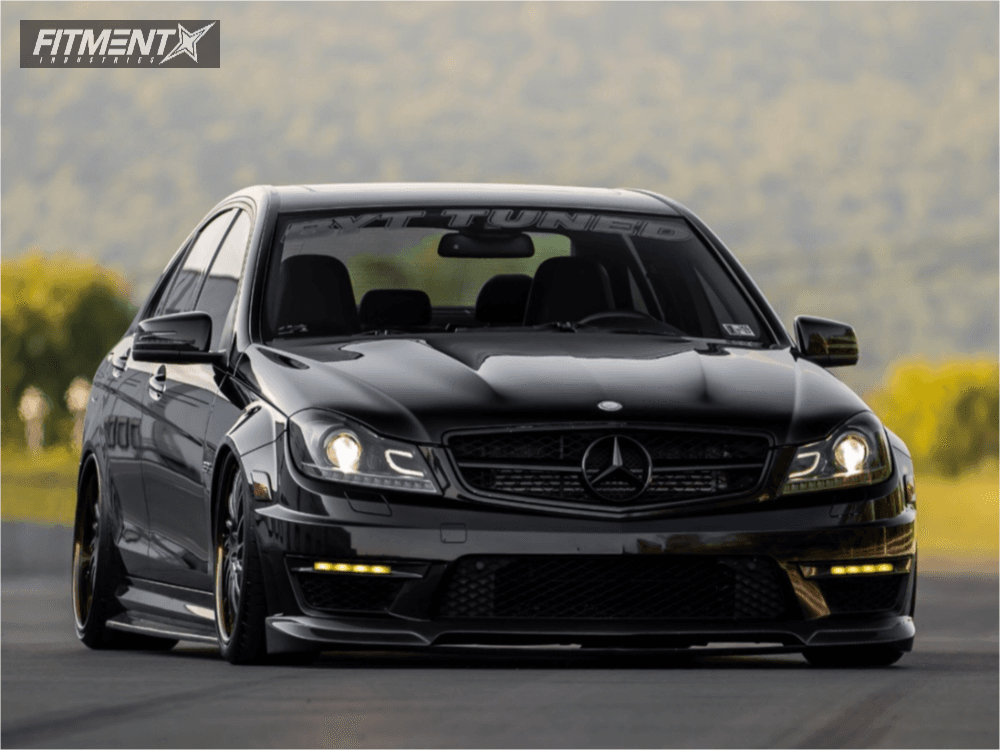 Well, the first slight issue is this particular C63 AMG is no longer available brand-new. Produced between 2008 and 2013, this was the last C63 to get the big brutal N/A engine with its replacement making do with a 4.0-litre twin-turbo instead. We're not about that downsizing life here at Air Lift, so we're staying focused on the W204-shape C63 for now.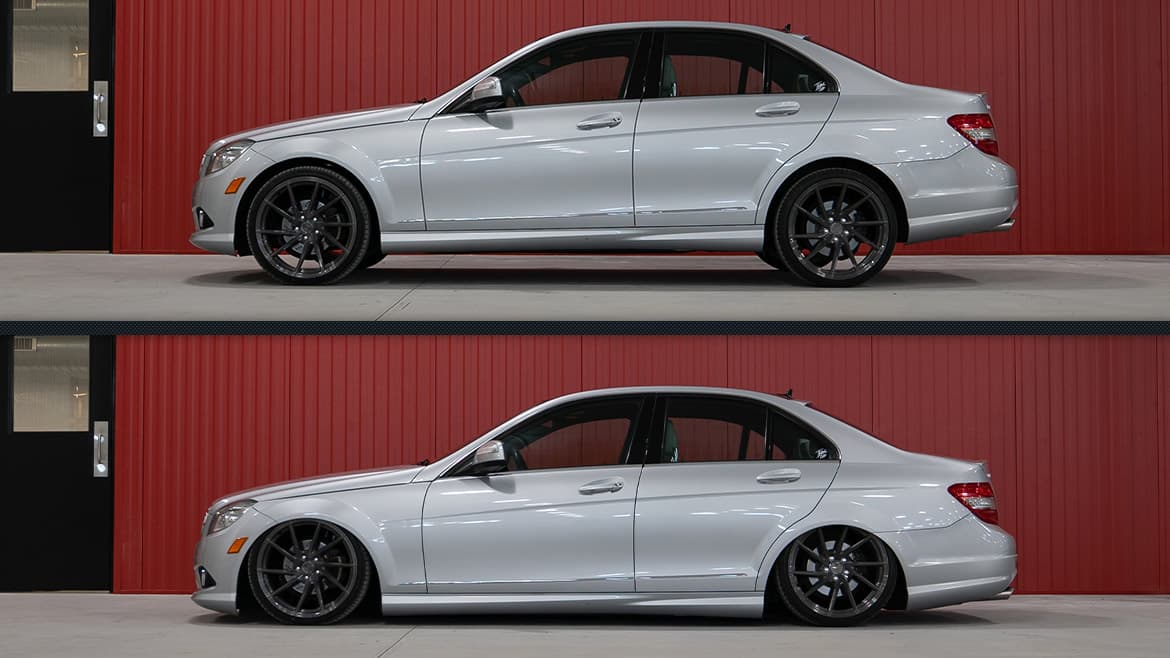 Secondly, and more importantly, is the stock ride height and suspension. No car this potent should have a ride-height capable of giving its occupants a nose bleed no matter how brutal its engine. Thankfully we've already got that covered…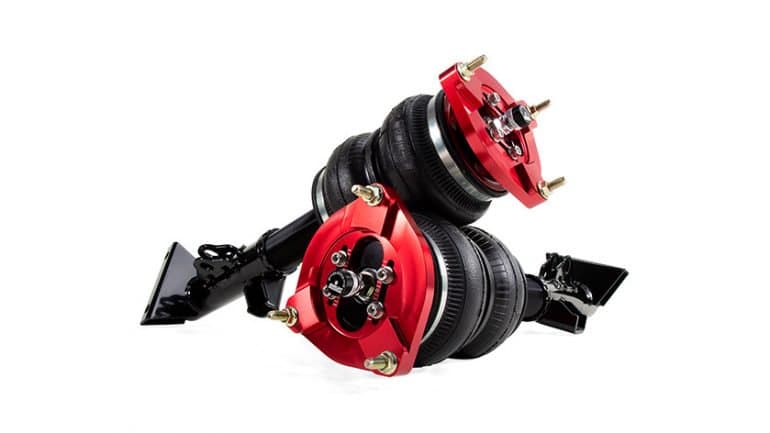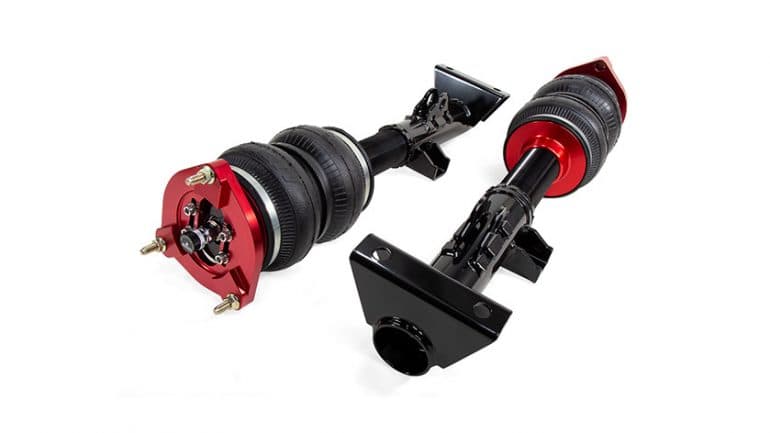 Let's start with the front axle. In order to achieve a drop of 3.7in (95mm) our engineers created a strut featuring double-bellow air springs, paired with threaded-body monotube dampers. There's even adjustable camber plates added for good measure. With 30-levels of damping adjustability and the ability to dial in up to three degrees of negative camber, you have the ability to create the look you want, with the performance you need.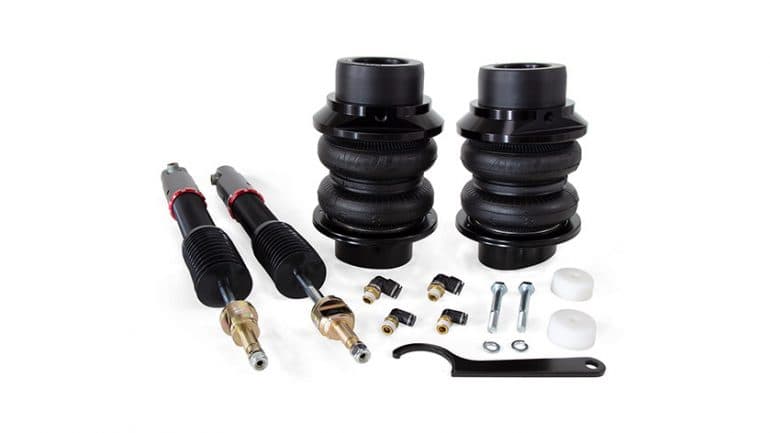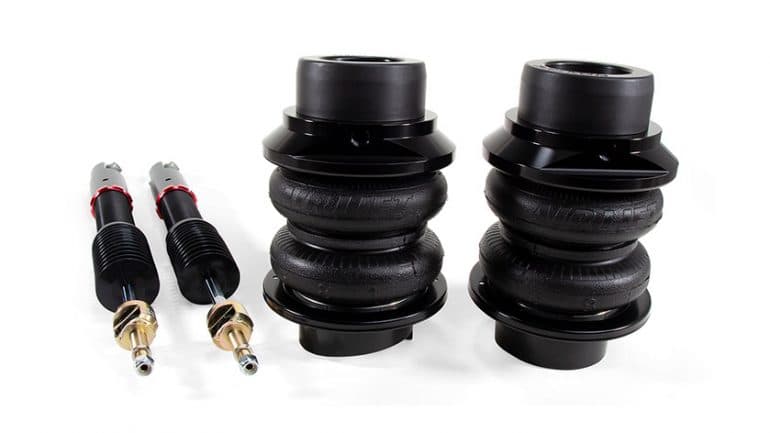 For the rear, we've got two kit options – one with the full set-up, including double-bellows air springs and adjustable dampers, and the other kit kept simple with double-bellows air springs. Either way, we get you down 5.0in (128mm) and give you the eye-catching and show-stopping stance you want.
Each Air Lift Performance kit comes with a detailed and fully illustrated instruction manual, helping you to get your car slammed in only a matter of hours. If you can install a stereo, swap out suspension parts, and own basic hand tools, you'll have no problem getting your air suspension installed.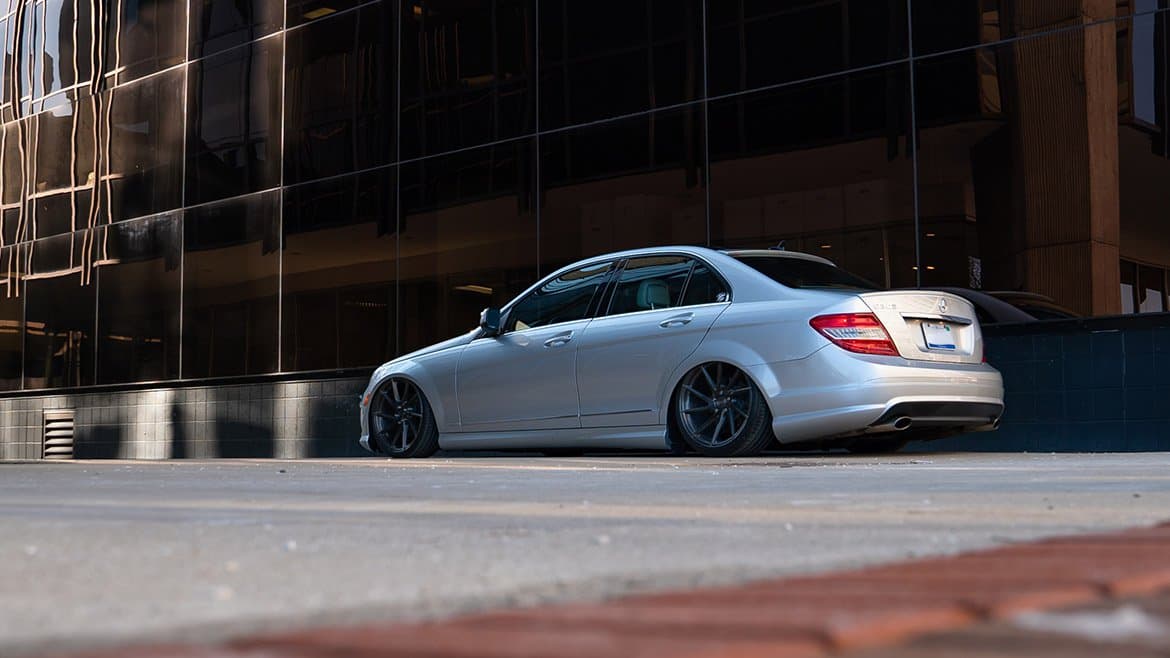 To ensure the longevity of the kit, all key suspension components have been tested on our hydraulic test rig for more than one million cycles, then tortured at extreme temperatures from -30º F to 150º F. Add that to our standard one-year, unlimited-mileage warranty – not to mention the Air Lift Performance reputation for exceptional customer service and technical support – and you can purchase this kit with peace of mind.
It's time for you to get noticed in your Mercedes C63 and begin your #lifeonair with Air Lift Performance.
Get The Latest from Air Lift Performance
Want first access to big sale events, performance suspension news, and exclusive drops that sell out quickly?
Subscribe To Our Newsletter