Air Lift Performance x LB Performance Nissan GT-R!
12/3/2013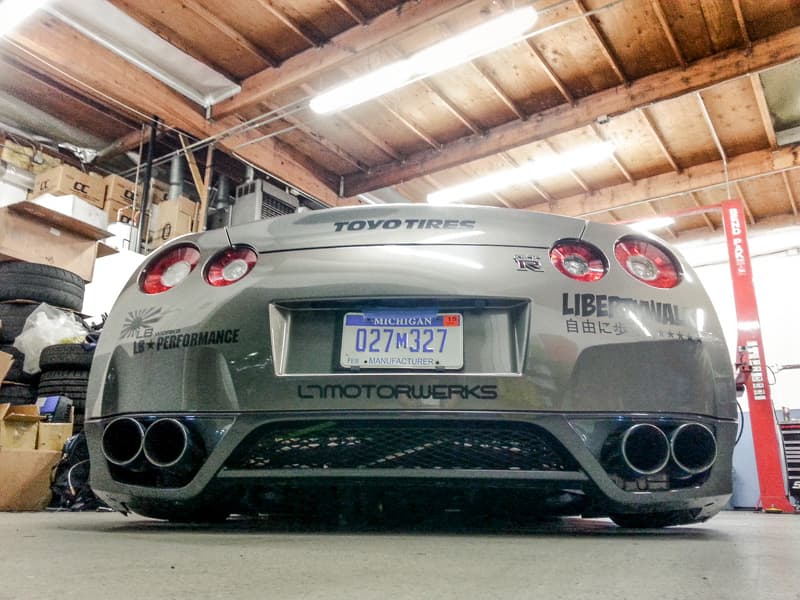 The year may be drawing to a close but there's always exciting things happening at Air Lift Performance. One of the most recent projects turned out to be a first for Air Lift, the Nissan R35 GT-R. This 480bhp Nurburgring monster is one of the fastest production cars money can buy, but this wasn't your typical GT-R Air Lift would be working on…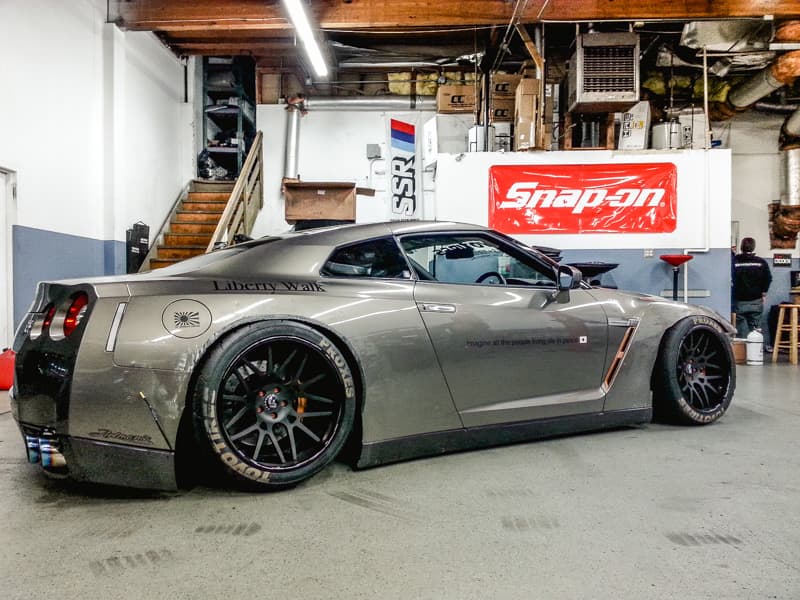 Just a few weeks earlier the LB Performance Nissan GT-R took center stage on the Toyo Tires stand @ SEMA 2013. Boasting super-wide arches, deep-dish wheels and over 600bhp on tap it's safe to say this isn't your typical development car! So to make things a little easier it was transported across to specialists BenzWorks in California where the aero was carefully removed ahead of the Air Lift Performance transformation.
This is the first kit produced for a GT-R, so Air Lift's Brian Vinson and Ian Cain traveled along to install the air suspension and also establish a damping/handling setup to further improve the Nissan's blistering performance. Here's what happened courtesy of Mr. Vinson…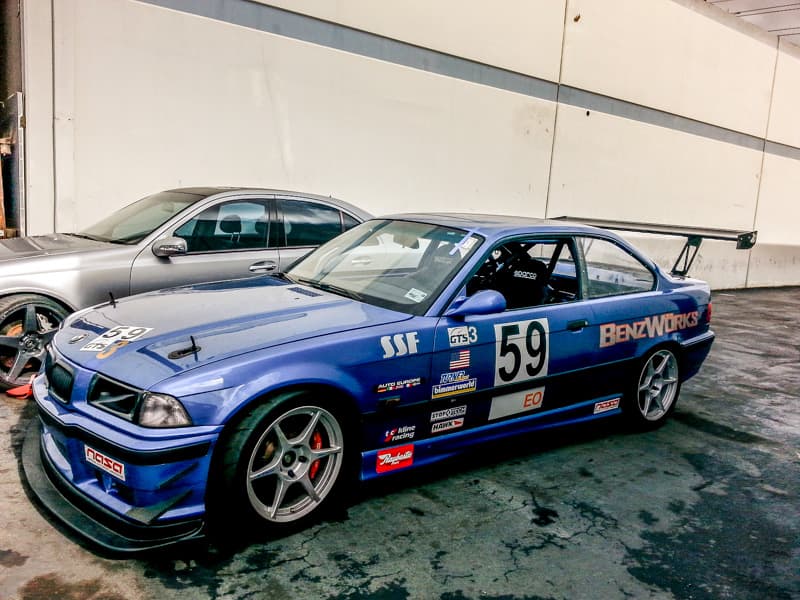 'As we walked into BenzWorks we noticed a Bugatti EB110 alloy mounted on the wall and a SSR F1 wheel just hanging around for conversation pieces! Nick, Serge and the BenzWorks team are pure enthusiasts who own a bunch of cool cars including an E36 NASA racecar. Turns out that Serge had won the one of a kind Air Lift trophy at the Played Out event earlier in the year with his 'tattoo e36′.  Seeing the trophy made the boys feel right at home.'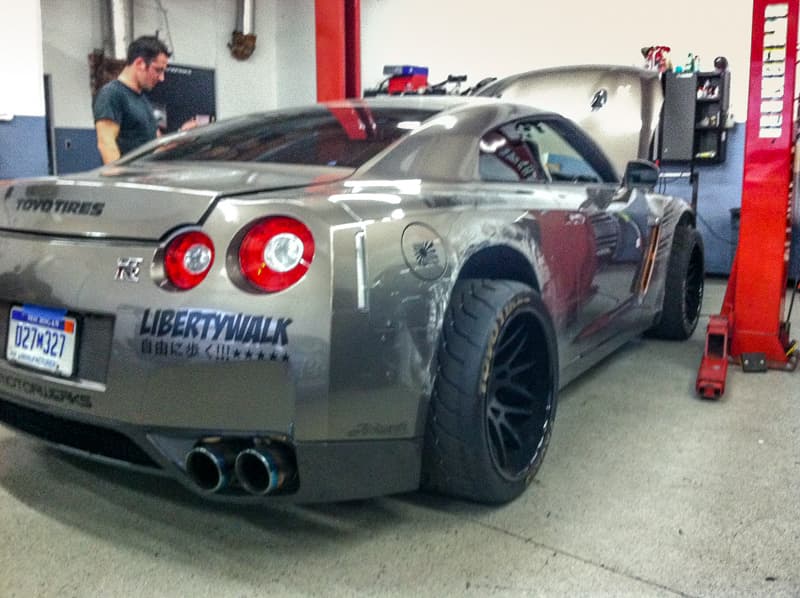 'The GT-R looked very sad with its fenders, bumpers and wing removed, but as the Air Lift install began it turned out to be very straightforward. The GT-R has very similar suspension architecture to other Nissan models, and from start to finish we completed it in just 2 ½ hours. It's worth noting that no control system was used, just air lines and Schrader valves since we had to put it back to how we found it.'
'It was time to go home, but nobody at BenzWorks left until we put that 'mutha on the ground! And on the ground it went, laying the exhaust on the cement floor and burying those Toyo tires into the cutout fender edges. Everyone was stoked to see what we'd created, even Carl Taylor from Air Lift Europe who lined up the car for us. Now came the important past, the test drive…'
'We set some initial ride heights in the shop and dialed in a base damping setup on the double adjustable shocks – an Air Lift first we'll bring you more on shortly. Under the cover of darkness this RHD Japanese monster would make its first laps sporting Air Lift Performance air suspension, and safe to say it did not disappoint.'
'First impressions were VERY good. The ride was firm, not punishing and the steering sharp. Our handling evaluation was limited but the on-board data system indicated we were cornering at over 1G! With an extra 120bhp over stock this car was a rocket…'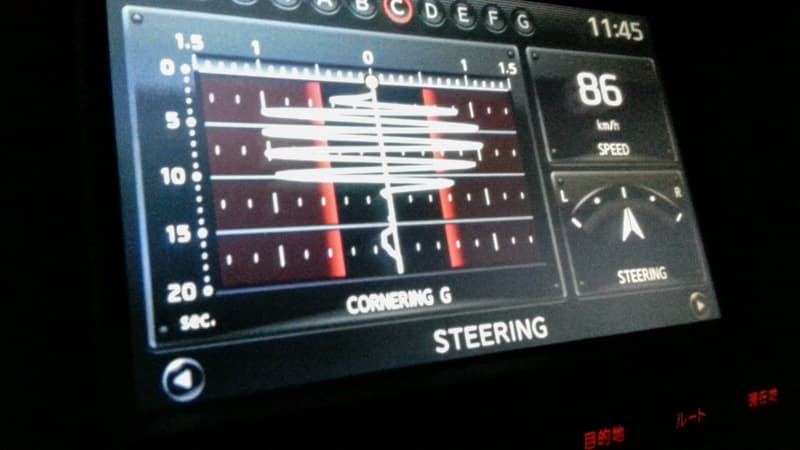 'The next day we spent around 90-minutes touring the 405 freeway and the local streets tweaking the damping settings to handle the road conditions. With rebound and compression damping separate on these new shocks, there's a LOT of adjustment and combinations to try. Happy with our initial setup, it was time to get some additional opinions…'
'First passenger was Brian Henderson from Rotiform Wheels. He knew the area well and directed us to one street in particular that he hated to drive with his own cars… Brian could not believe how well it handled the different surfaces! Both cruising and at speed, the car felt solid and he was super-impressed. Carl Taylor was next, and despite not saying much a little smirk appeared as he crossed his arms in the custom-upholstered bucket seats. 'How the hell do I get my hands on a GTR??' he replied.'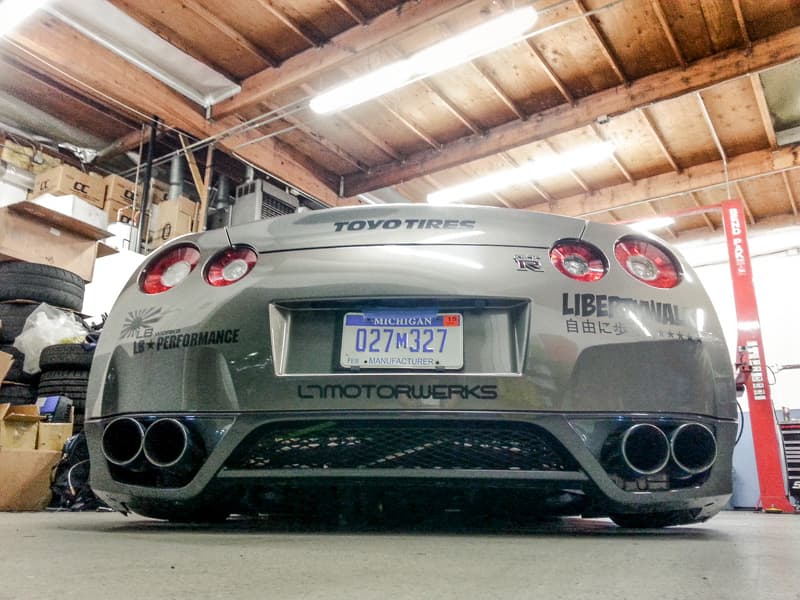 'After the fun was over we headed back to BenzWorks to decommission the Air Lift Performance setup and get the car ready for its next transformation. All in all, this was a great adventure that has proved invaluable to Air Lift's future and development. We'd like to thank LB Performance, Rotiform Wheels and Carl Taylor for making this a possibility in such a short period of time.'
Get The Latest from Air Lift Performance
Want first access to big sale events, performance suspension news, and exclusive drops that sell out quickly?
Subscribe To Our Newsletter