Air Lift Performance BMW E9X 3-Series (AWD & RWD) 2004-2013 Threaded-Body Kit
6/22/2017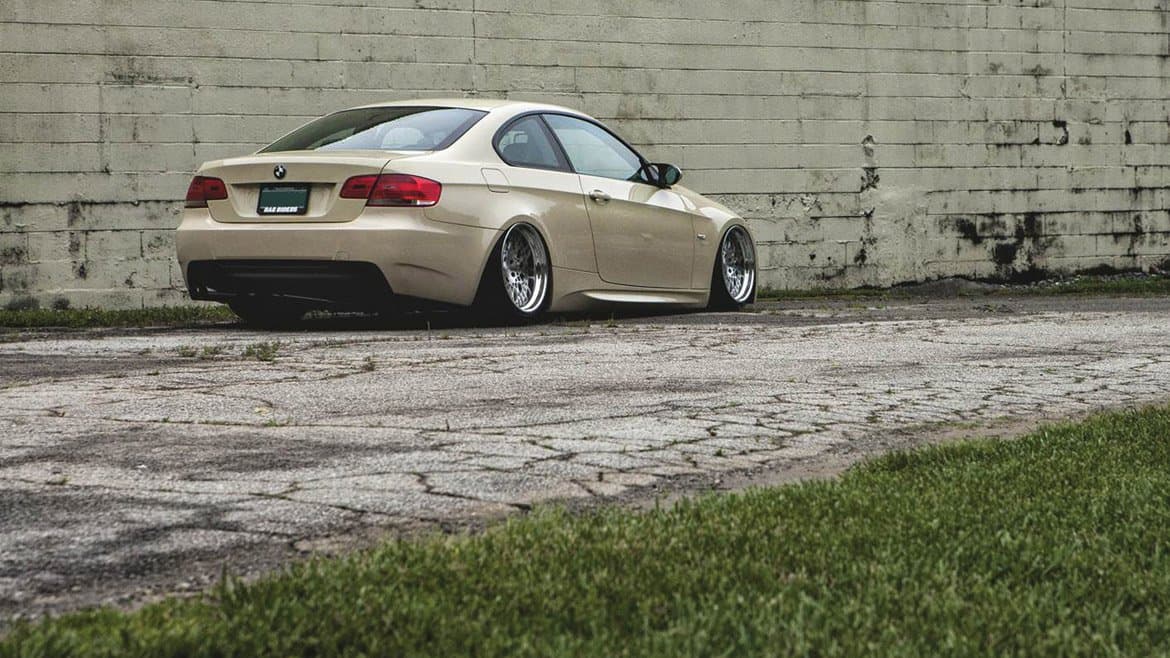 Luxury, performance and a super-refined interior – there's a few things you expect from a BMW, not to mention the infamous kidney grills up front! This German automaker has striven to give you the ultimate driving machine and, while we do agree that BMW builds amazing cars, we have one question: why, oh why, is there so much wheel gap?!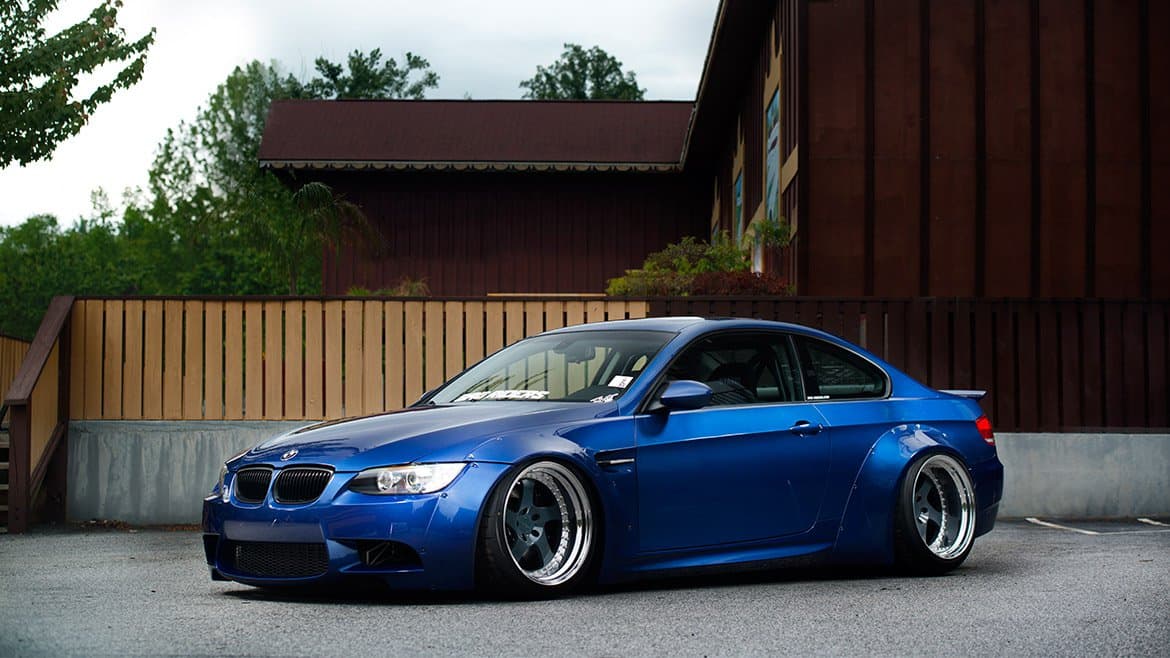 Air Lift Performance is proud to offer a high-performance, threaded-body system specifically designed for the 2004-2013 BMW E9X 3-Series (AWD & RWD), giving you the ability to adjust ride height even while on the move. This is one of Air Lift Performance's most comprehensive kits available, as each strut is a direct replacement for the OEM items, including custom proprietary lower control arms and toe links for the rear. Once installed, Air Lift gives your E9X 3-Series 4.8 inches of drop on the front axle and 5.8 inches on the rear. The end result is a killer stance and improved suspension performance, both provided without sacrificing practicality.
Air Lift achieves these results by using a bag-over style strut on the front axle and double bellows bags with monotube shocks for the rear, both providing 30 levels of damping adjustment to suit all of your driving needs – from pillow soft all the way up to a stiff performance setup. Bolt-in camber plates, made of T6061 red anodized aluminum, provide alignment-tuning capability and help with wheel fitment. Each strut also features a threaded-body, which allows you to perfectly set up the vehicle by changing the position of the lower mount on the strut.
The BMW E9X 3-Series (AWD & RWD) 2004-2013 threaded-body kit is available with a range of Air Lift Performance air management options, including the innovative 3H height and pressure sensing system. Air Lift Performance used a state-of-the-art 32-bit processor, and advanced height + pressure algorithms, then paired them with a full color controller with built-in Bluetooth connectivity in order to make 3H the most advanced air management system on the market.
Installation is simple with Air Lift Performance's detailed instruction manuals. Anyone with the skill to wire a stereo and to swap suspension components can have their car on the ground in only a matter of hours. Basic hand tools are the only things necessary to complete the job. Keep in mind that if you are looking for the ultimate low look, some modifications and fabrication will be required.
Air Lift Performance tests the components of this kit to 1 million cycles (approximately 100,000 miles) on a hydraulic test rig at temperatures from -30°F to 150°F. This test lab work, coupled with thousands of miles of on-road testing, not to mention a one-year manufacturer's warranty, gives you a kit that you know you can count on to handle whatever the road throws down.
Model Fitment
2004-2011 E90 sedan
2004-2011 E91 wagon/touring
2006-2013 E92 coupe
2007-2013 E93 convertible
Installation Details
Modifications Req. Front: None
Modifications Req. Rear: None
Get The Latest from Air Lift Performance
Want first access to big sale events, performance suspension news, and exclusive drops that sell out quickly?
Subscribe To Our Newsletter