Air Lift approved! Liberty Walk R35 GT-R
1/3/2014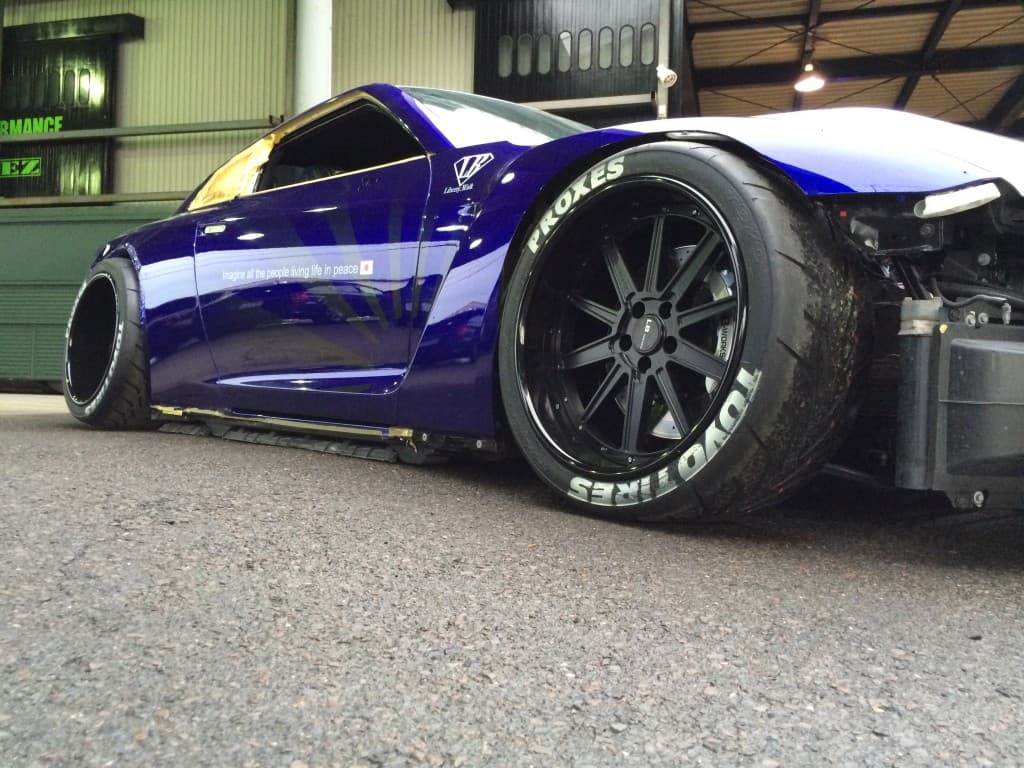 Back in November Air Lift Performance was hugely excited to begin development on the world's first Air Lift setup for Nissan's GT-R. Using the 600bhp LT Motorworks R35 as a test bed, we were delighted with the initial prototype's excellent ride and handling, while Kato-san was excited about the massive drop and lift the kit produced.  The resulting conversations bring us to the next chapter: the blue beast you see here!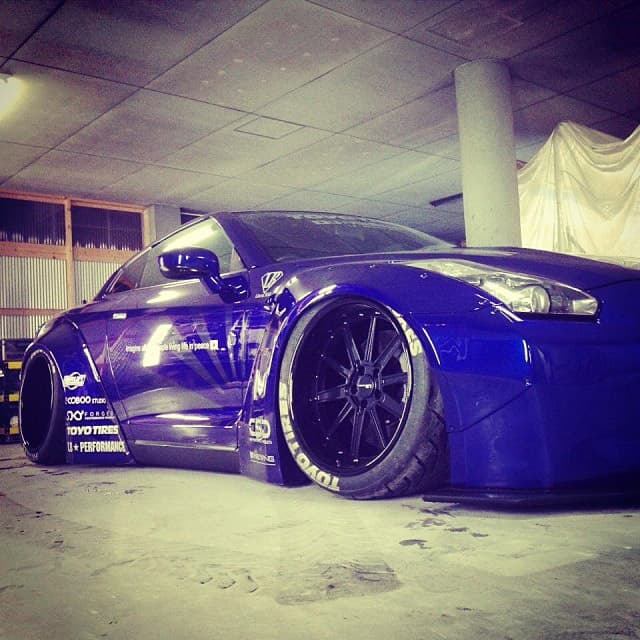 Fast forward a month later and another Air Lift Performance R35 setup was ready for installation. Being such a special kit we couldn't just install it on a stock GT-R, so Air Lift Europe representative Carl Taylor was flown halfway around the world to Liberty Walk Japan – home of the absolute wildest modified supercars in the world.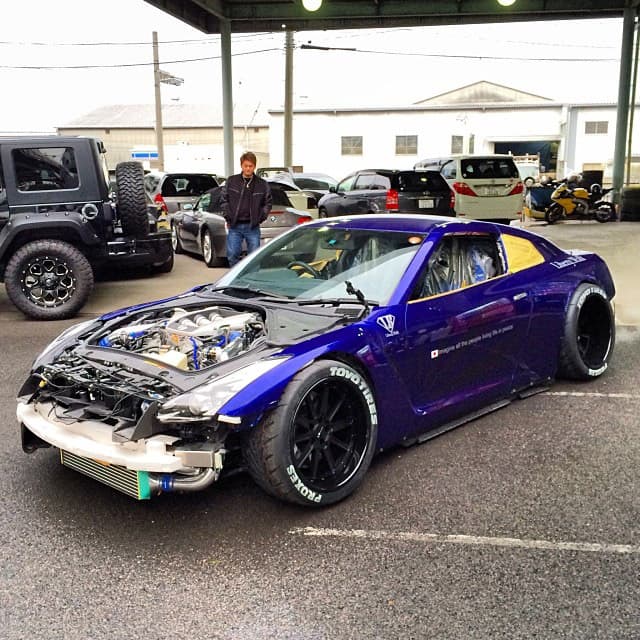 Built just in time for the Toyko Auto Salon 2014, this deep purple GT-R features monster wide arches, 21in Toyo R888 semi-slick tyres and of course, ground-hugging lows courtesy of Air Lift Performance. Subtle it is not! As you'd expect from an Air Lift setup, installation was completely straightforward thanks to the bolt-on construction of our new double-adjustable shocks.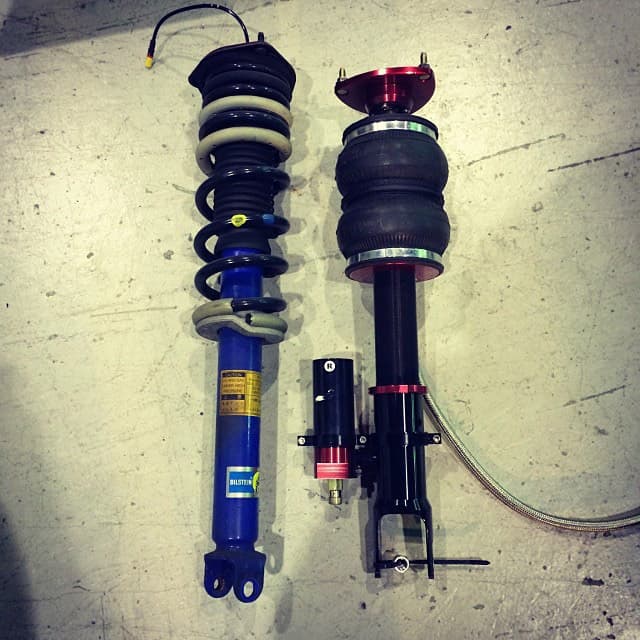 With the kit installed Kato-san and the Liberty Walk team could finally get the GT-R sitting millimeters from the ground for that super-low look! But don't be fooled into thinking this is all for show – with the new, double adjustable, monotube dampers having 30 levels of damping available on both the compression and rebound stroke, the handling can be fine-tuned for any driving situation. And the high quality pillow ball top mounts make the system as efficient and quiet as possible. This is high-end hardware quite at home on a true performance car like the  GT-R!
We're hugely proud to be involved in such an incredible project and can't wait to hear the feedback from Tokyo Auto Salon next weekend!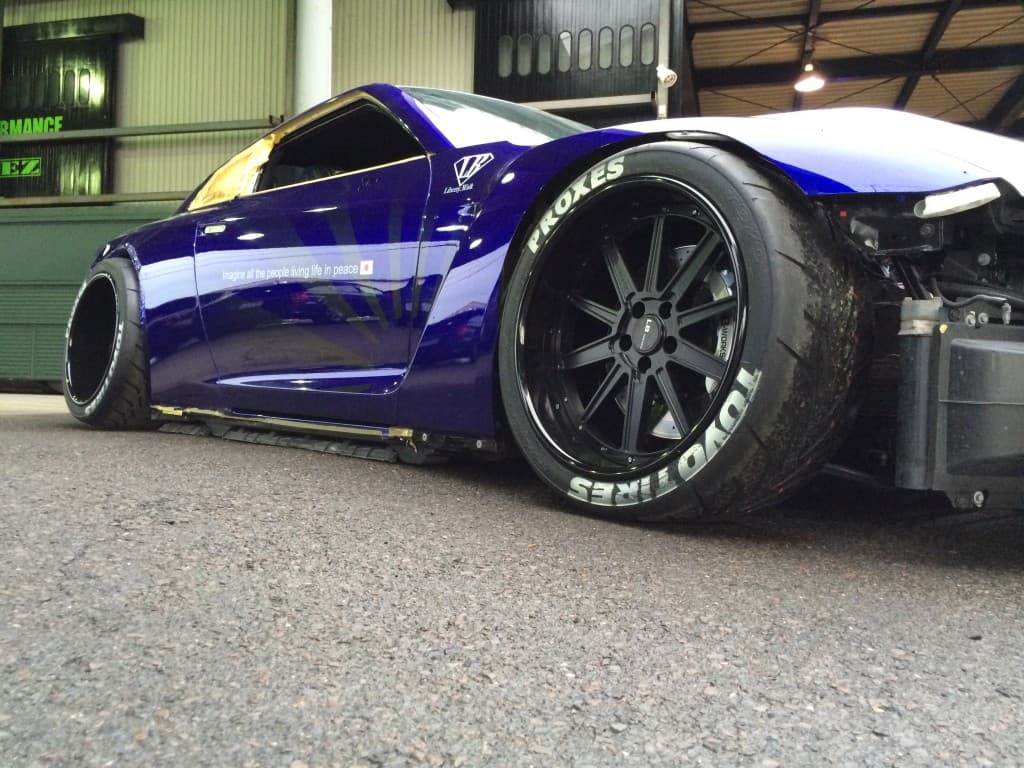 Get The Latest from Air Lift Performance
Want first access to big sale events, performance suspension news, and exclusive drops that sell out quickly?
Subscribe To Our Newsletter