Double Trouble: Two Bagged A90 Supras
12/5/2019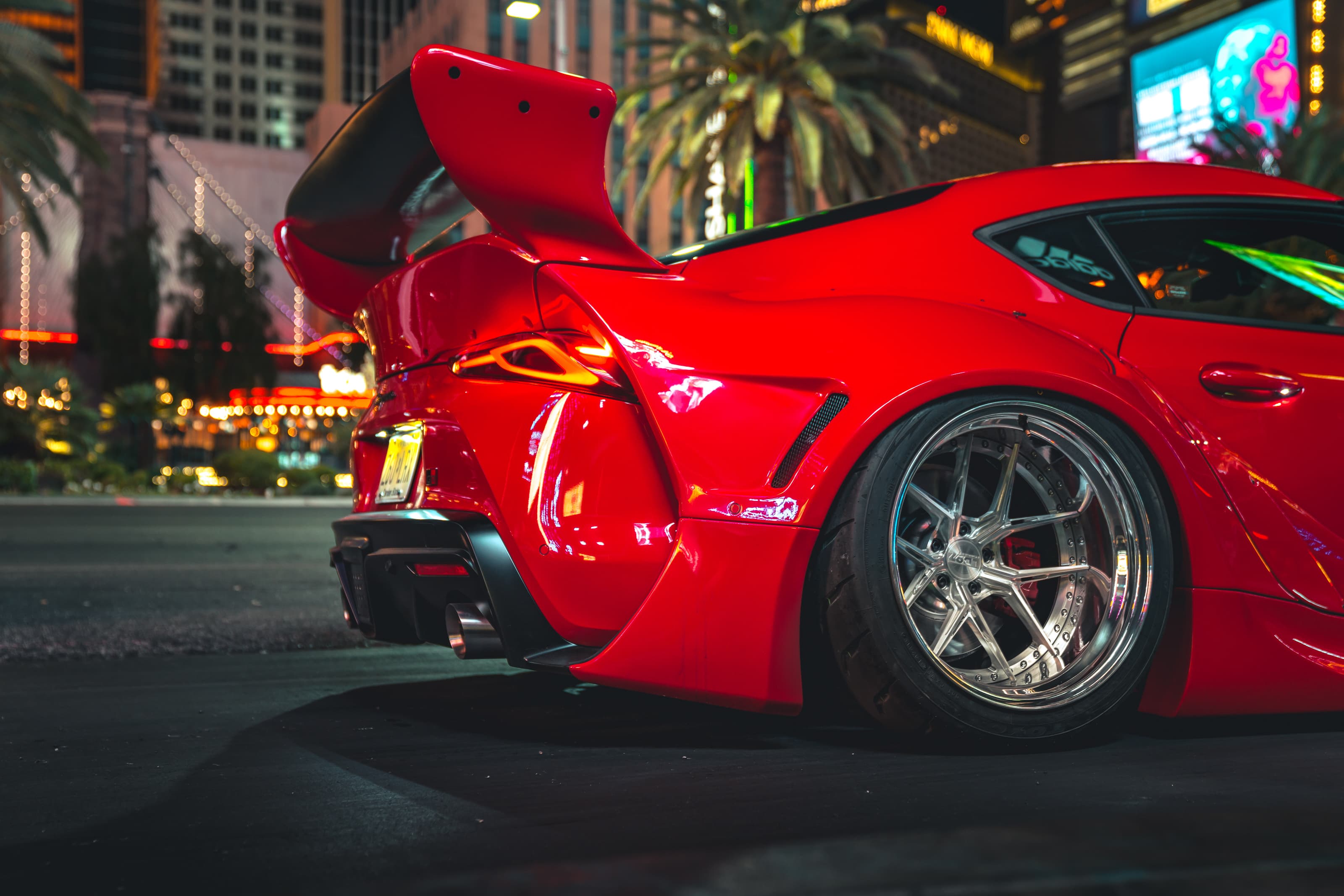 In case you hadn't noticed, the A90 Supra has really taken off in the tuning scene.
The lucky owners of the new Supra are already looking to make their mark, and the 2019 SEMA Show was a huge moment for the A90 community. While we were there in November, we were lucky enough to get to shoot two of our favorite A90s against one of the coolest backgrounds on the planet – the Vegas Strip.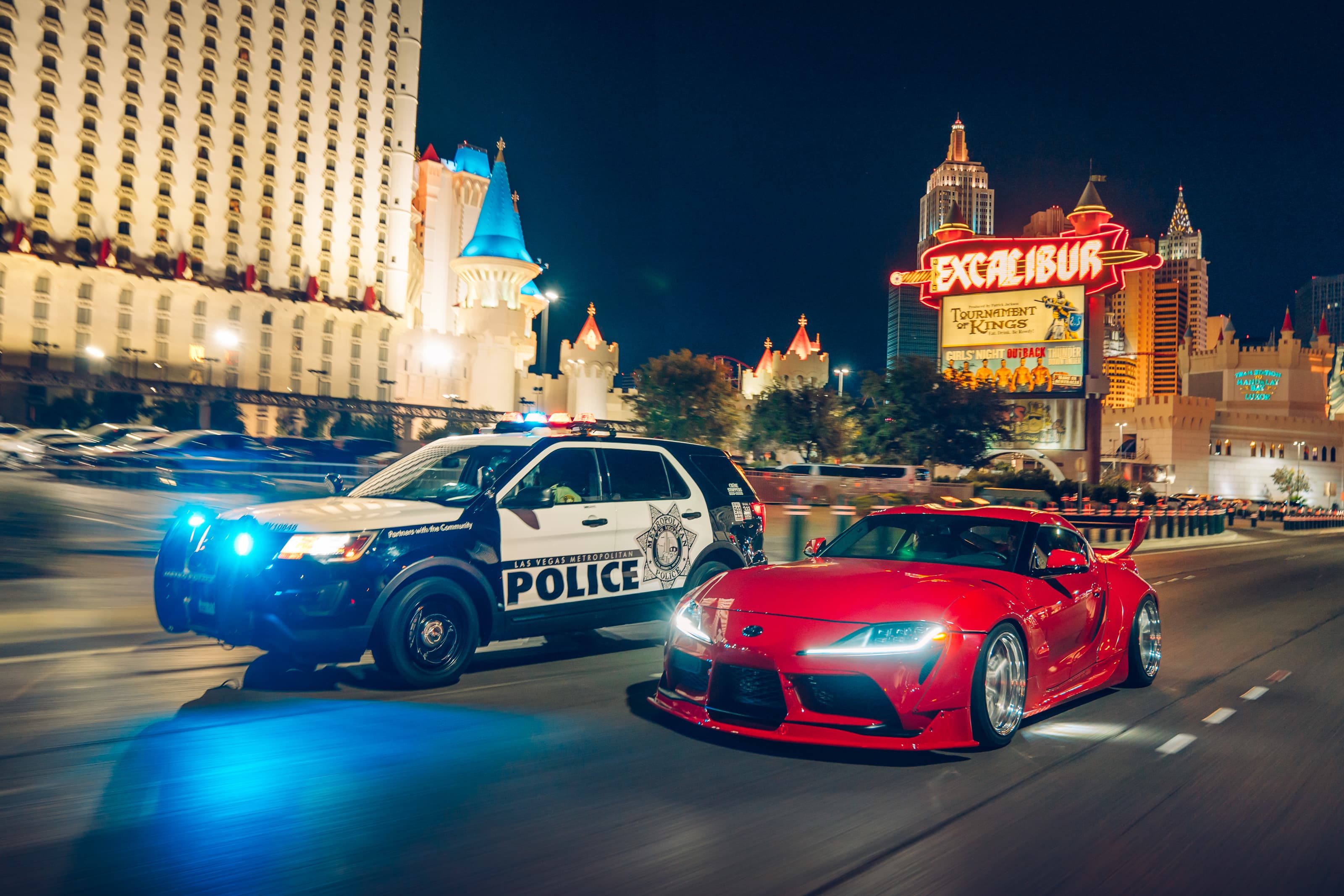 The lines of these two Supras are perfectly accentuated by the latest Pandem bodykits, making an already striking car look absolutely insane.
They seem to take on a whole new personality with the addition of wide arches, done by the team at LTMW in order to get both of these ready in time for the show.
Both cars run Air Lift Performance threaded body struts and digital management. This allows adjustment of the ride height at the touch of a button, plus a low park height and the option to raise over obstacles – perfect for protecting the aggressive front splitters.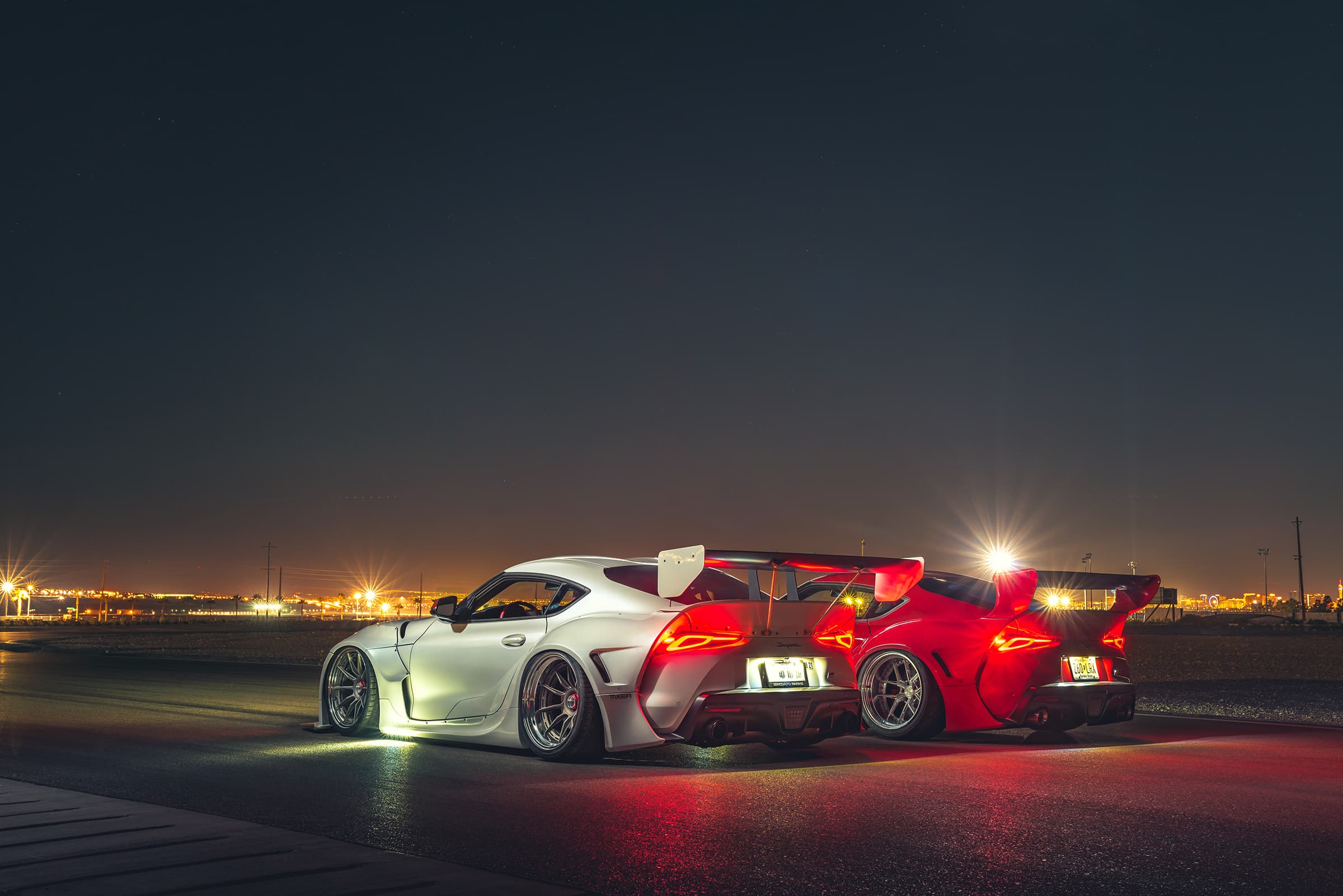 The rear features an enhanced boot-lip by Rocket Bunny, calling back to the previous generation of Supra. It looks so cool that we can't even decide which wing we prefer (or which wheels, for that matter!).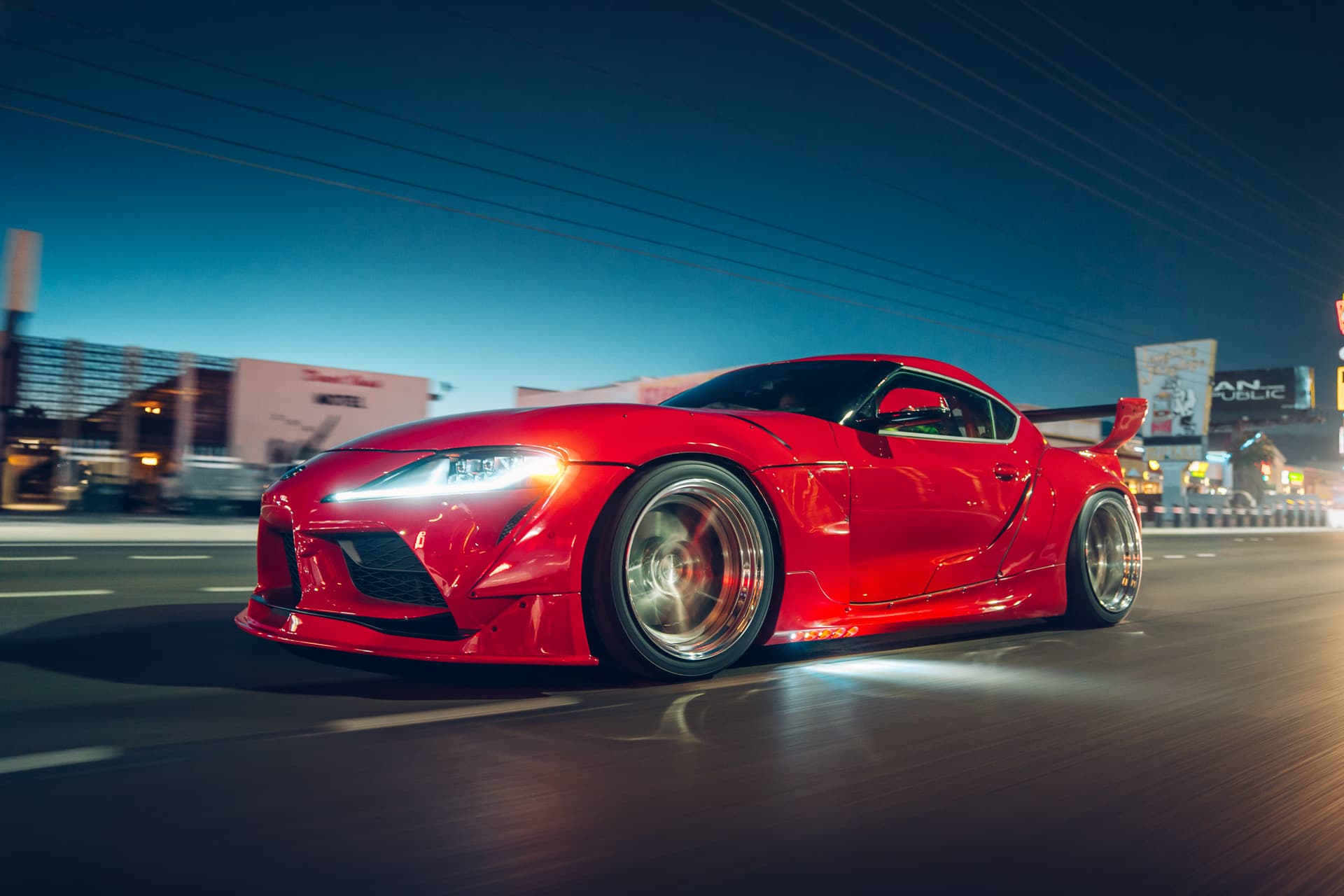 What we do know is this: the A90 Supra has had a fantastic start to its modified life.
These are just two examples of the many cars on display at SEMA. With so many tuners and enthusiasts building cars, it's driving the platform forward, which is pretty exciting. We can't wait to see what comes in 2020.
Between us? We'll soon be launching an off-the-shelf solution to bag your A90 Supra, so there's no excuse not to get your fitment on point.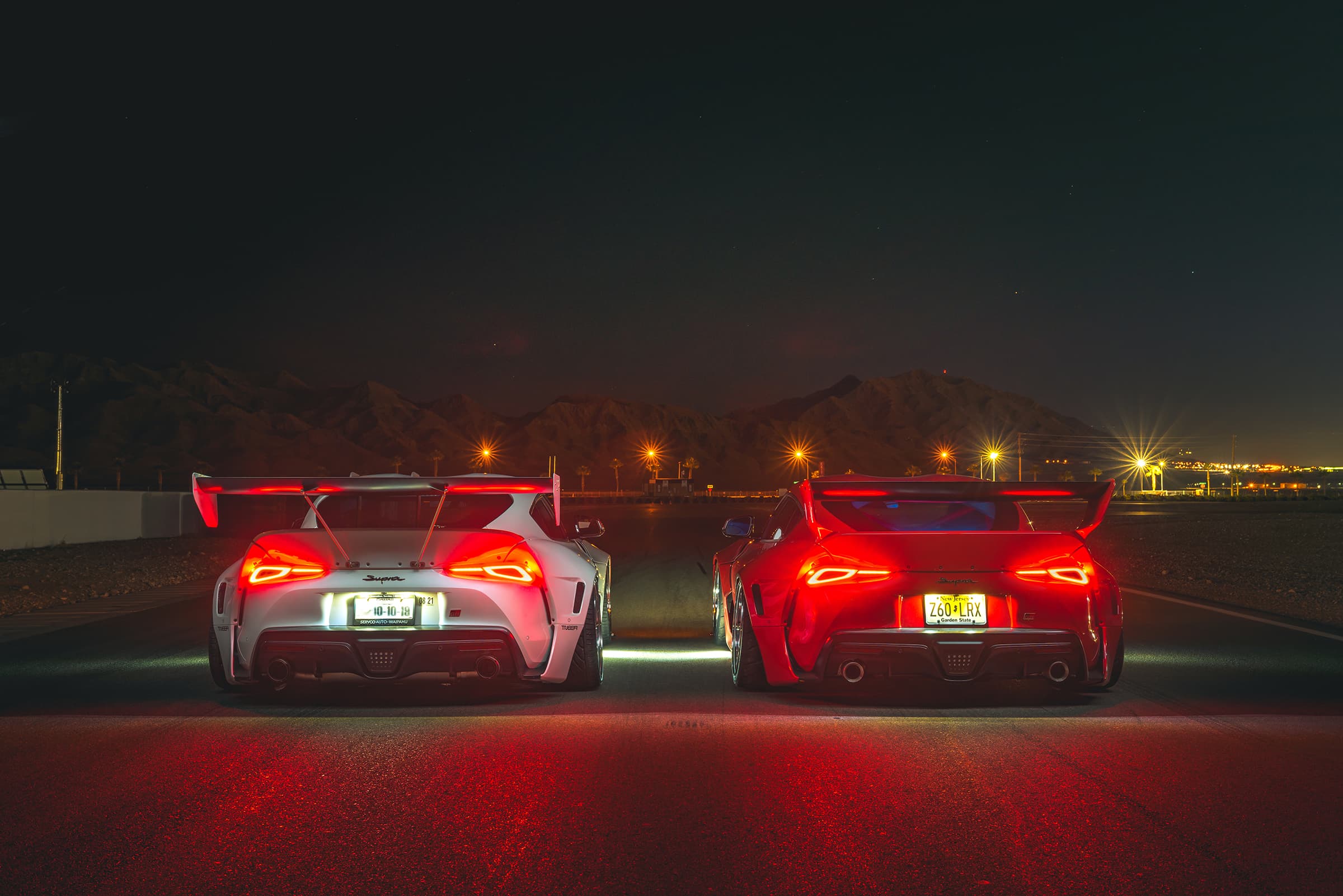 Check out the gallery below for inspiration: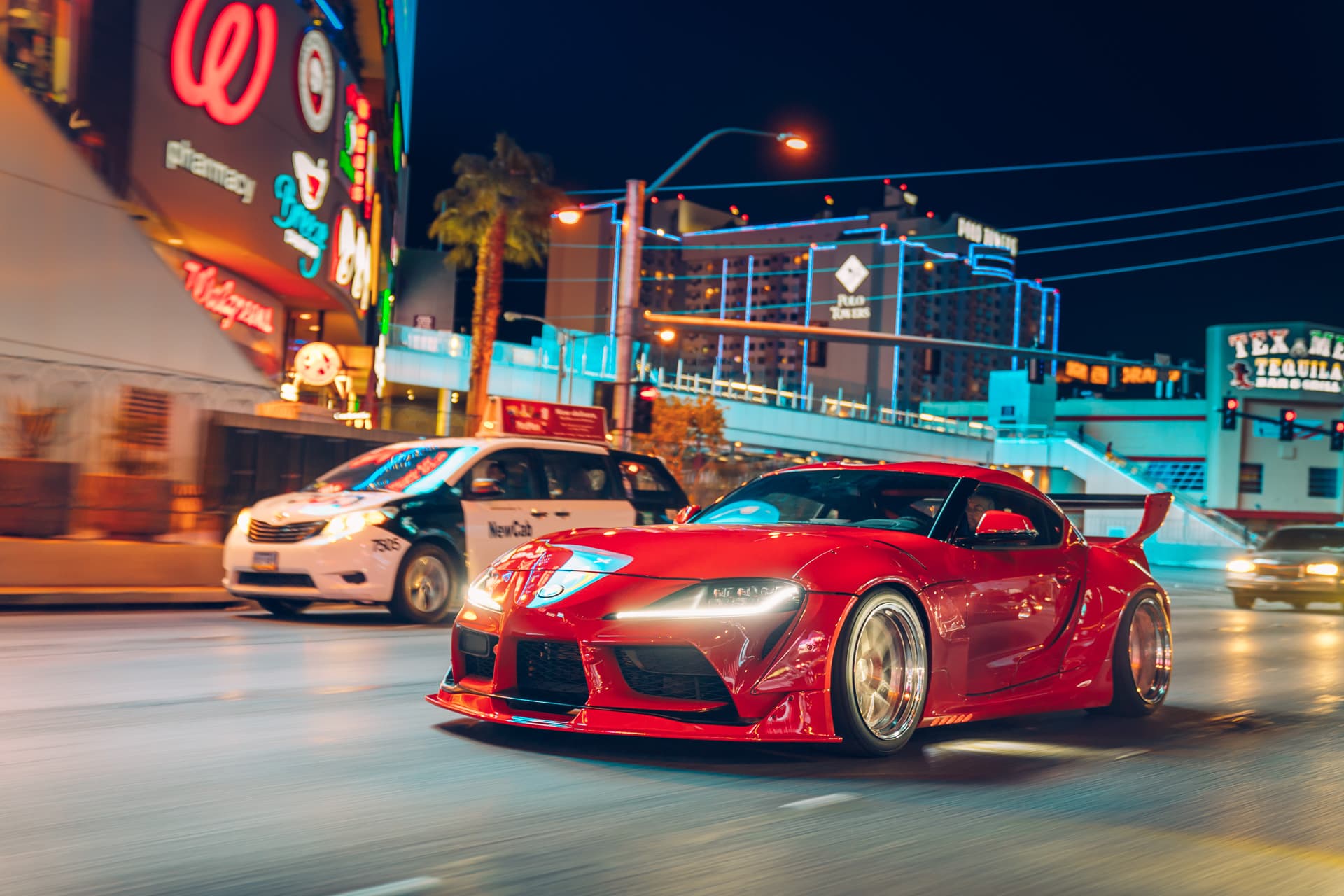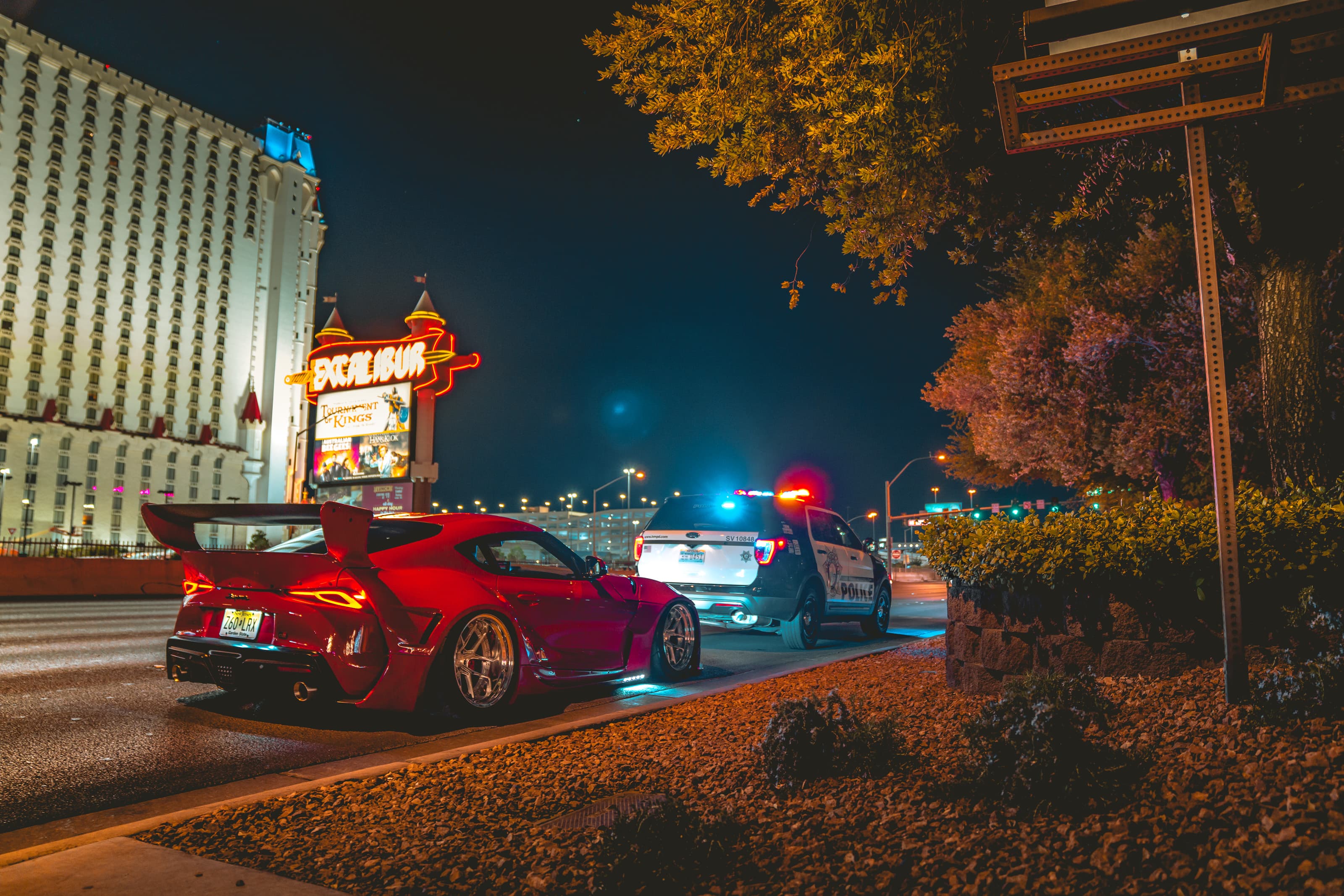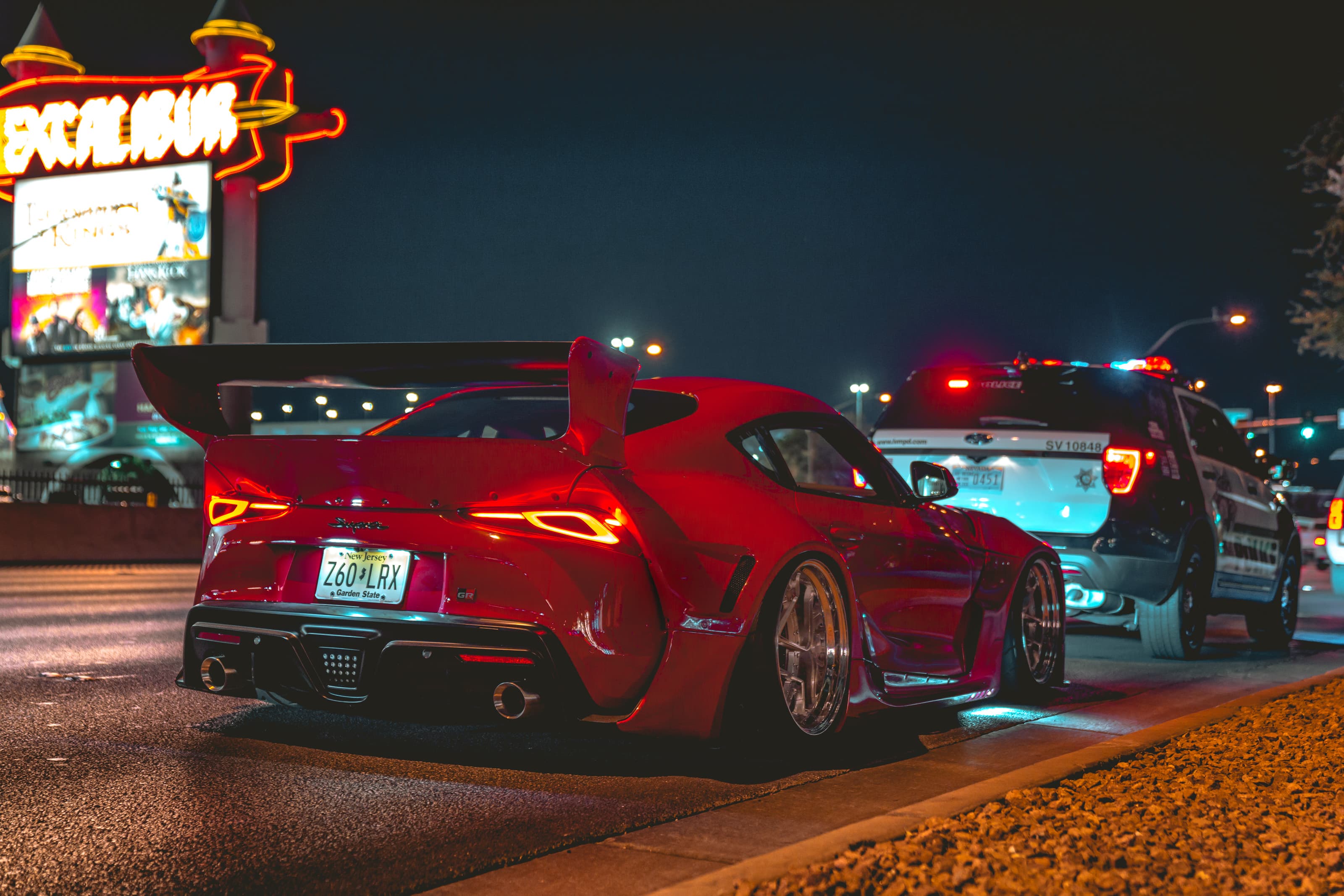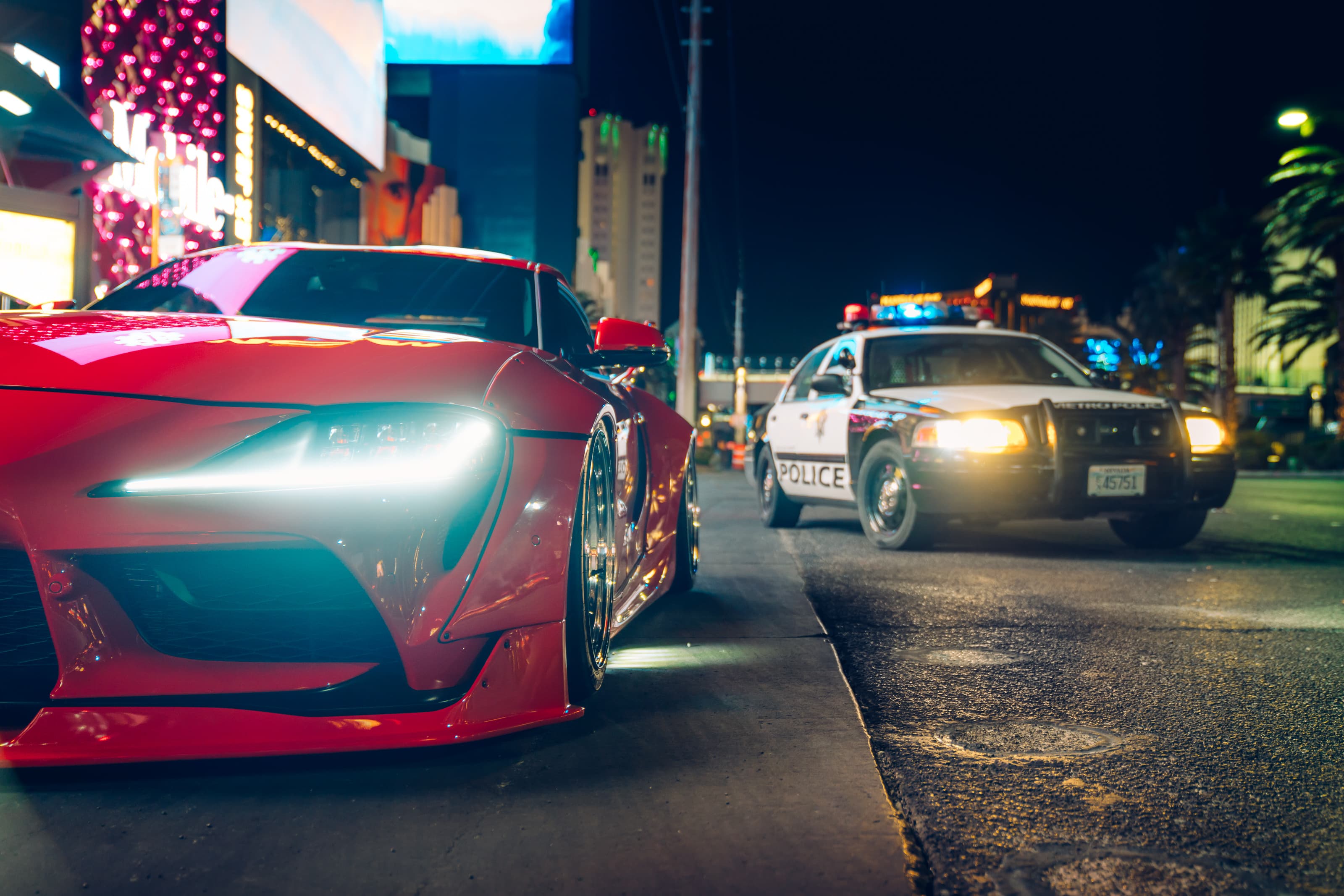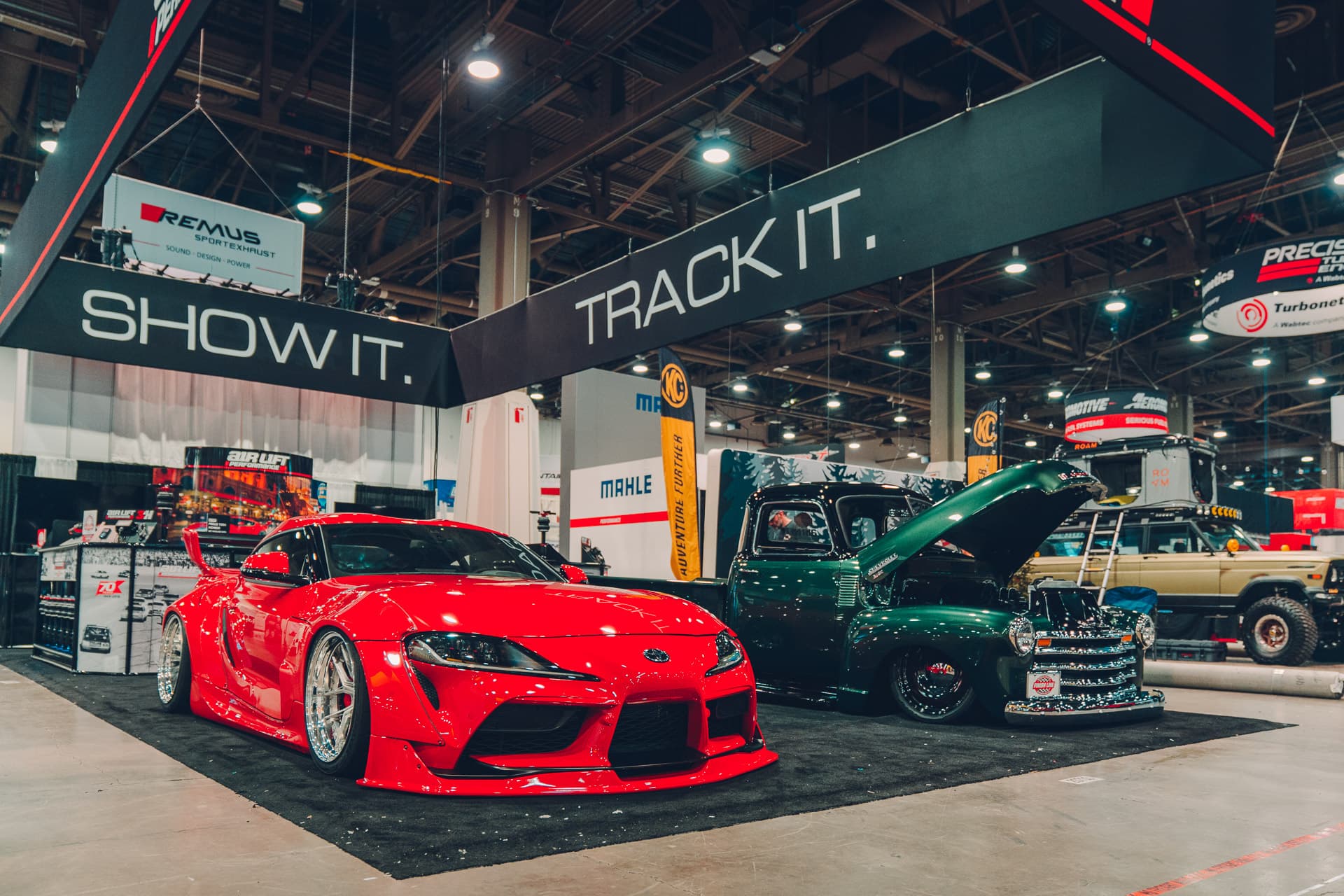 Get The Latest from Air Lift Performance
Want first access to big sale events, performance suspension news, and exclusive drops that sell out quickly?
Subscribe To Our Newsletter