0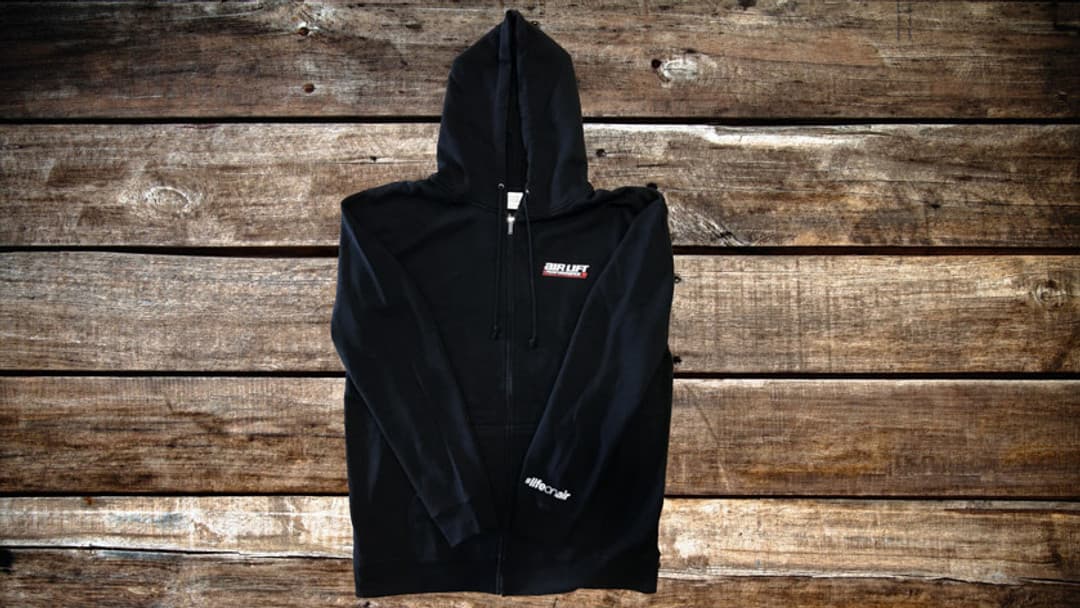 1
Crossed Strut Hoodie
P/N:
$46.95
Product Description
Show off your #LIFEONAIR with our premium brand logo hoodie.
The front and back artwork is silk screened in 2 colors.
On the front, the Air Lift Performance logo is off-center and in white and red.
On the back, there is a large Air Lift Performance logo with a silhouette of two Air Lift Performance struts, encircled in our tag line "DRIVE IT. SHOW IT. TRACK IT." with 3 stars between tagline phrases.
The left sleeve there is the #LIFEONAIR logo.
Grime-friendly black fabric color practical for shop or show, because who wants to get a white shirt dirty?