SPOTLIGHT: Matt Clifford's Impeccable 8 Series.
8/21/2014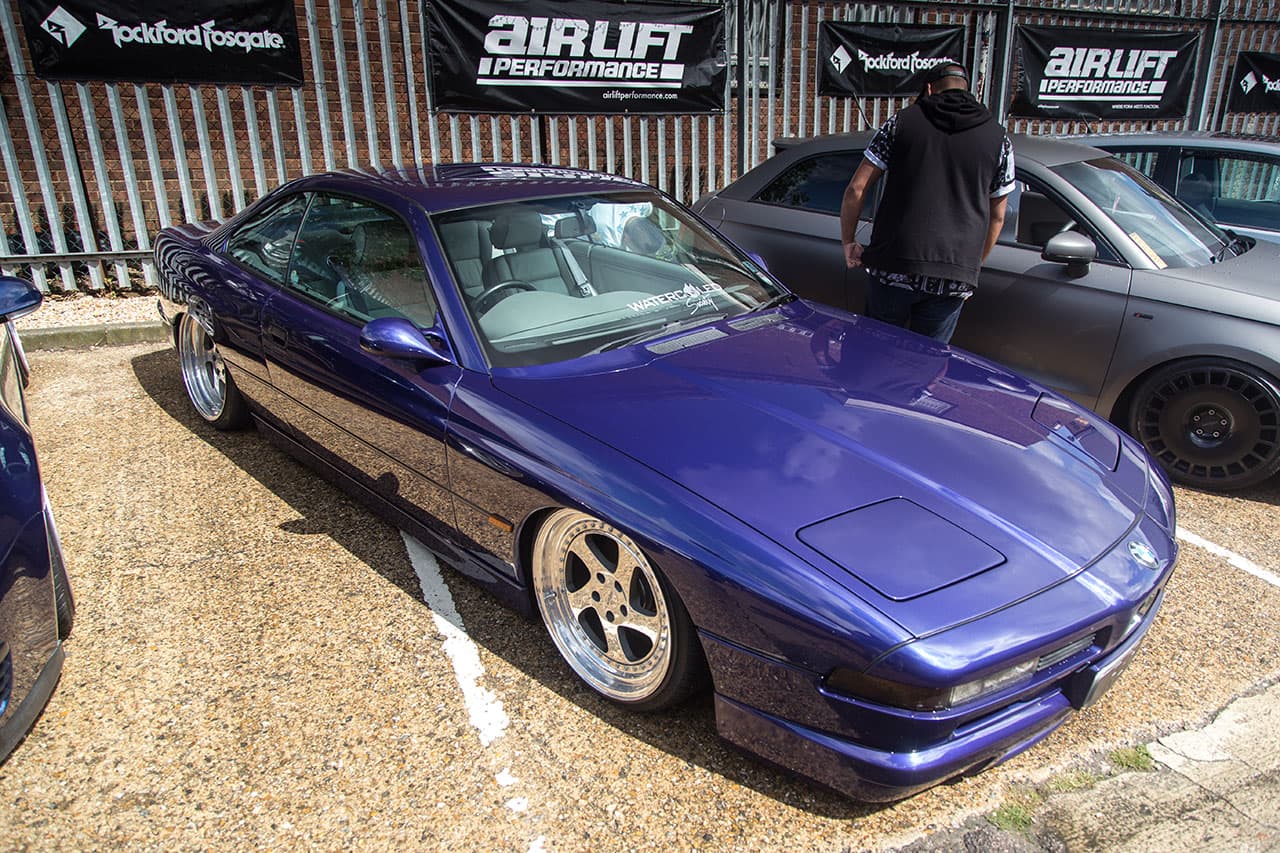 Rewind to just 6 months ago and Matt fell for the classic 8-Series BMW shape for the first time. Catching a glimpse of the svelte shape on the way back from a European trip on the M25 motorway, Matt knew he had to build something on that base.
Once upon a time the 8-series coupe was for high rollers only. Top of the tree in the BMW 'I've made it' city slicker stakes, the 8-series was built to look and feel the business. As soon as Matt got home from seeing that fateful 8-series he was online looking for more information on the design and eventually, his own 8-series. 'As soon as I realised they had pillar less doors, pop up lights and a V8 engine… I HAD to get one' says Matt. With 2nd hand prices continuing to head south, we can see these big BMW's becoming more and more popular.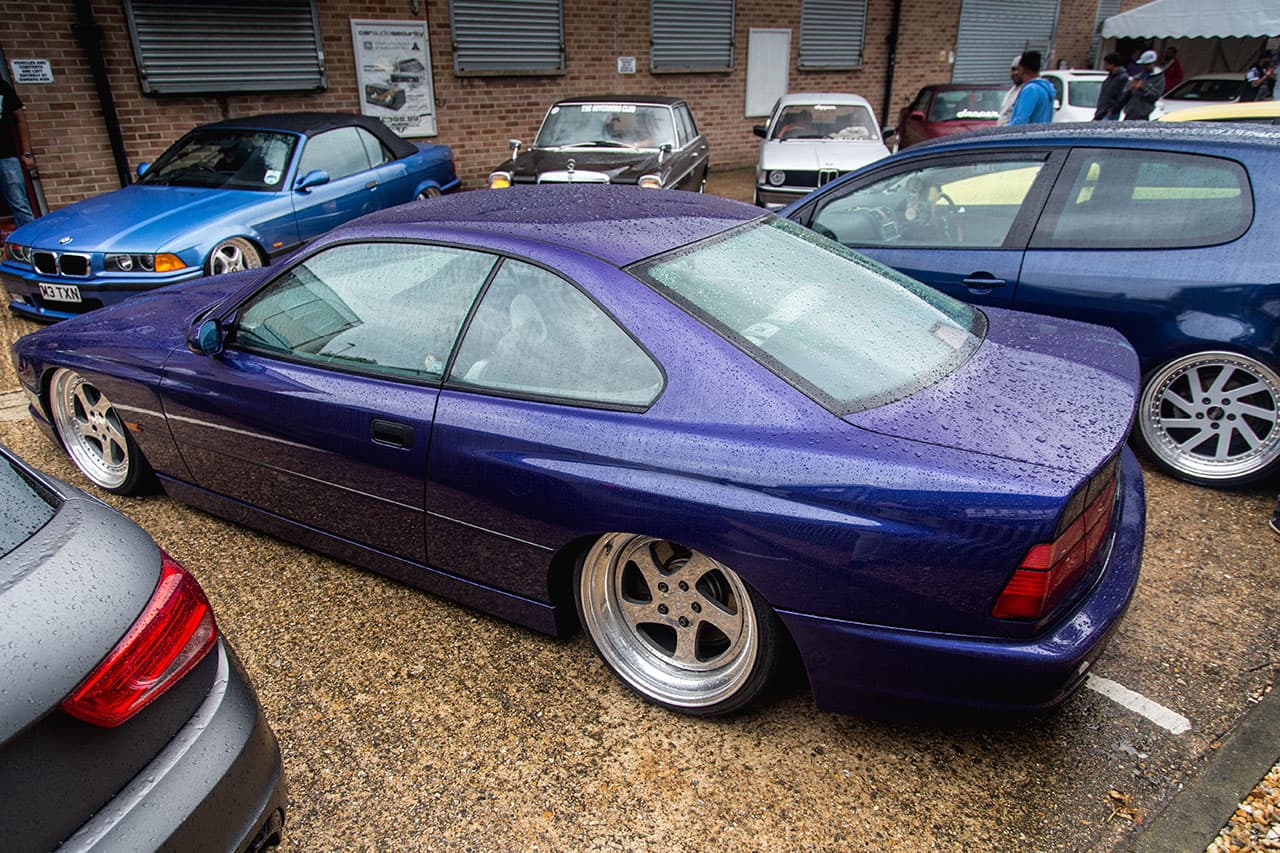 Matt searched high and low for a car in good condition, and in a modern colour combo, 'because of the nature of the car, often they are specified from factory with piped cream interiors and strange mid 90's paint colours' Matt explains. Matt's car is a classic blue paint on ivory leather combination. Thanks to some renovation of the factory finish, the paintwork really pops and sets off the polished wheels perfectly.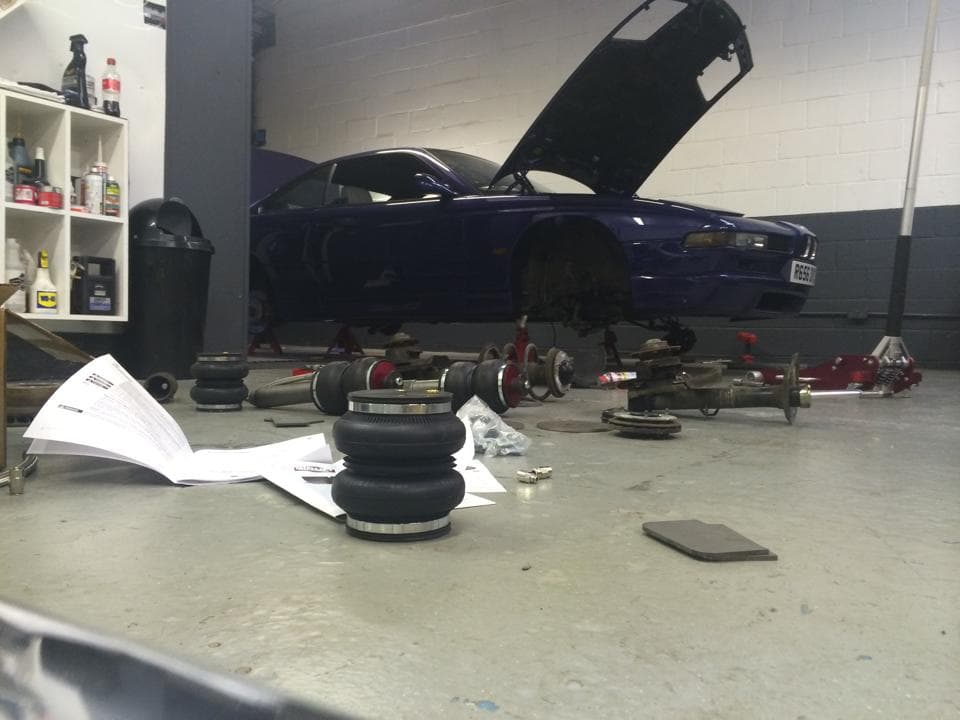 The plan from the start was to get the body hunkered low to the ground by using air ride, and after some searching Matt found a company local to him to carry out the custom work. Pure Customs installed both the Air Lift universal bags and Air Lift V2 management. Matt's over the moon with the result.
The 8-series' factory hubs were mated to the Air Lift struts, giving enough drop to see the coupe's nose sit firmly on the floor. The wheels on the car are Rotiform TMB, and were chosen to echo the BMW 'throwing star' factory wheel. Custom G23 adaptors were needed to mate the VW fitment wheels to the BMW and get them sitting just right.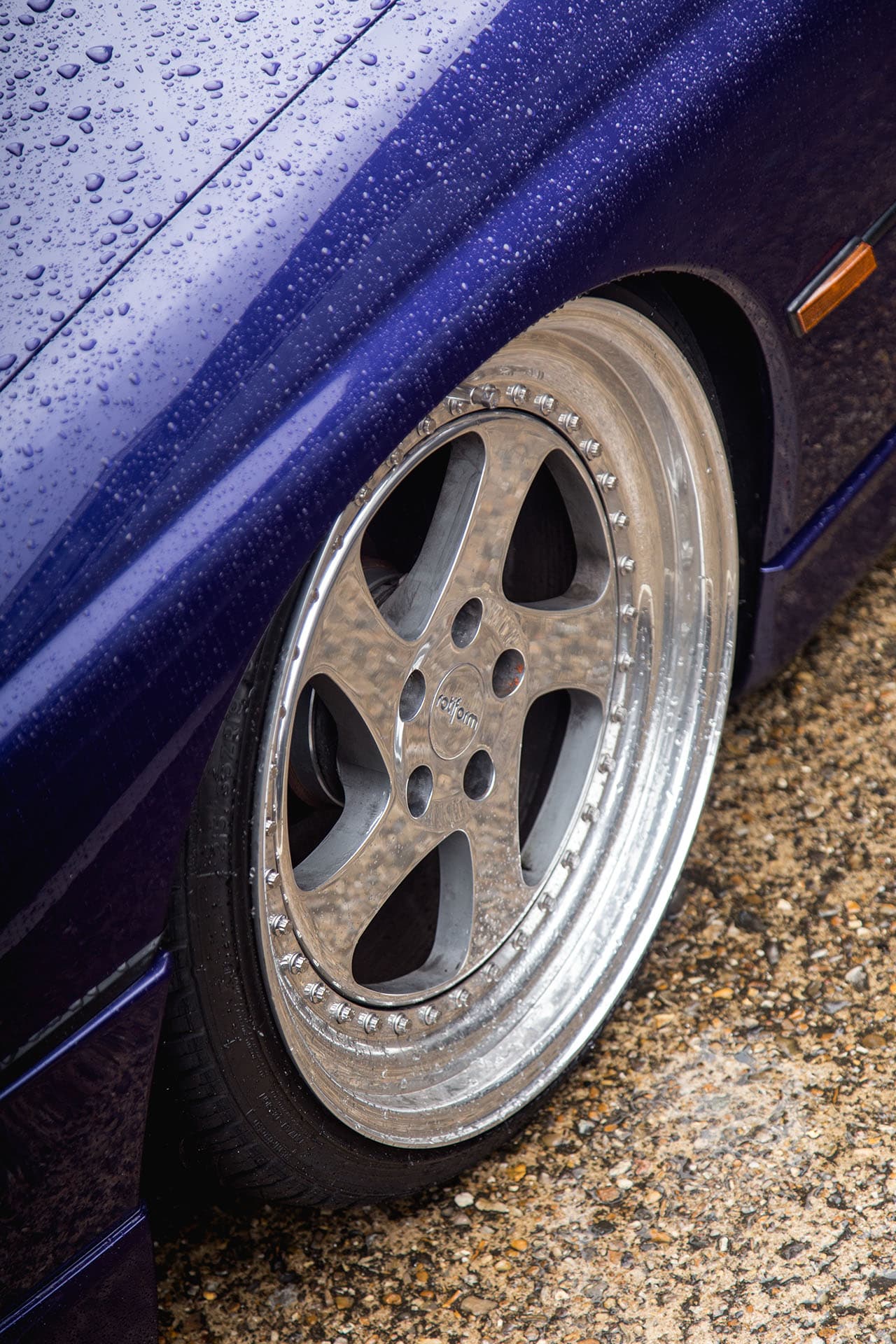 Matt was looking to bag his R32 Golf before he took on the challenge of the 8-series chassis, and it goes to show what's possible when you think a little outside the box. Air Lift's universal line has components to get just about anything sitting low, so let your imagination run wild!
Get The Latest from Air Lift Performance
Want first access to big sale events, performance suspension news, and exclusive drops that sell out quickly?
Subscribe To Our Newsletter