SPOTLIGHT: "Frankenstein" MK1 Golf Show Car
10/29/2020
"They just don't make show cars like they used to. Where's the custom bodywork?" We hear it all the time.
If you've ever uttered one of those phrases, feast your eyes on Tonksie's 'Frankenstein' MK1 Golf. It's quite refreshing.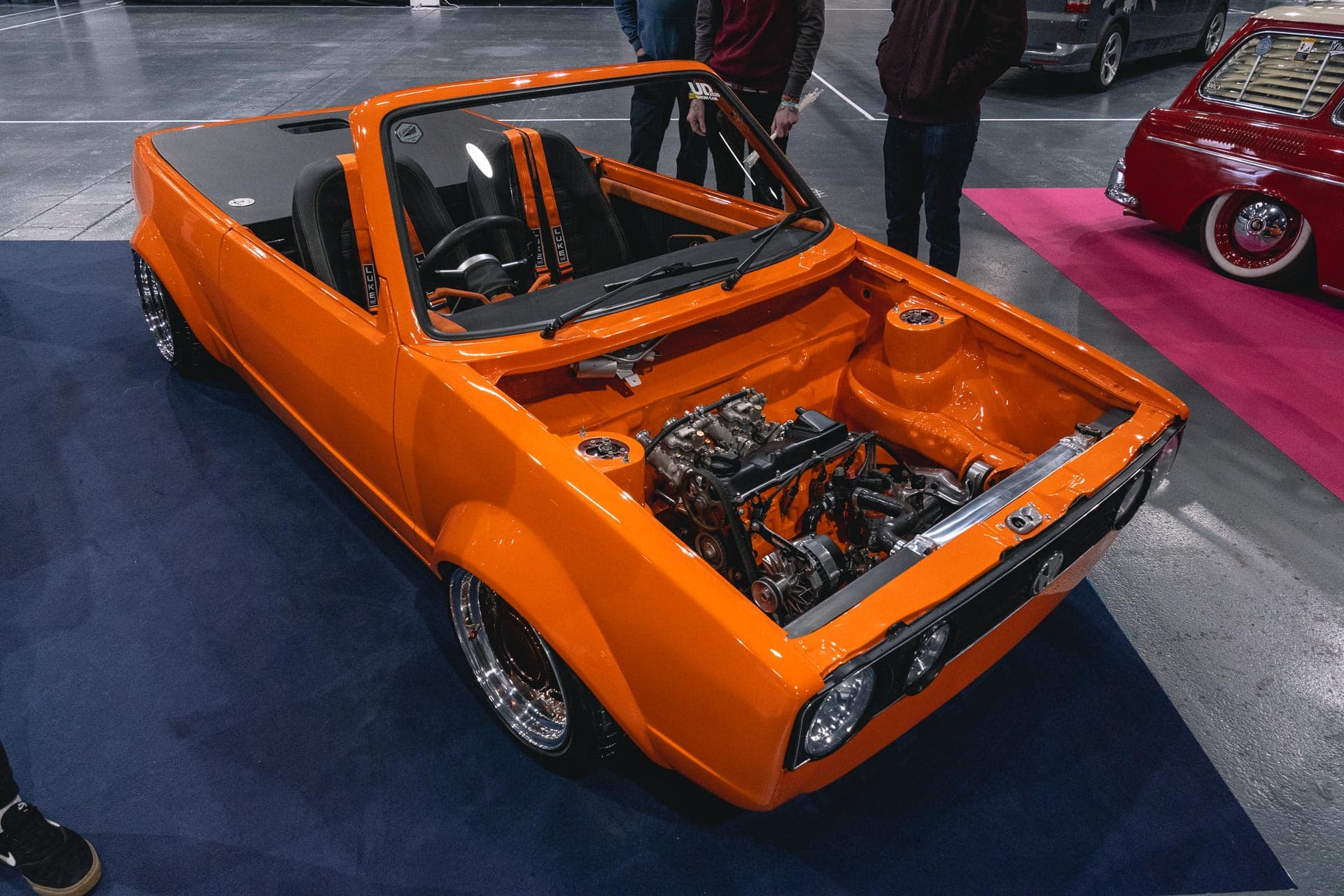 This build is an assault on the senses. That vibrant orange paintwork is striking in the flesh, and it's almost as though you can smell oranges when you're around it.
It goes without saying that this isn't a 5 minute build, but where do we even start? The top perhaps, or lack there-of, is as good a place as any!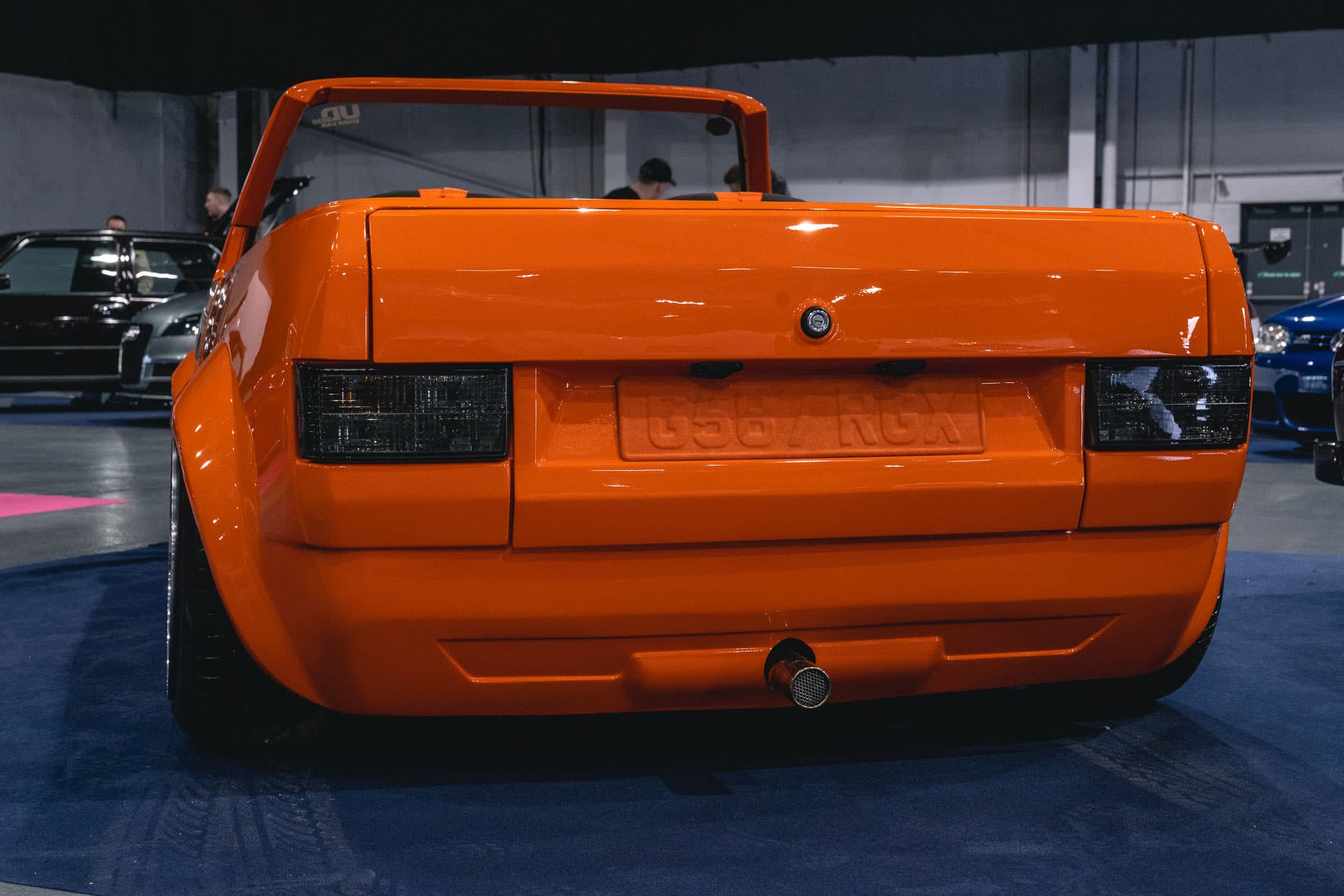 An absence of roof is really only the tip of the iceberg on this MK1, since the bumpers have been deleted too. All the associated holes have been expertly removed and it's totally different than what you'd normally expect from a MK1 cabriolet.
The engine bay hasn't escaped the scalpel either. Raised turrets, deleted scuttle, and smoothed inner wings make the engine bay feel like an extension of the bodywork. It's almost a shame to put a hood over it.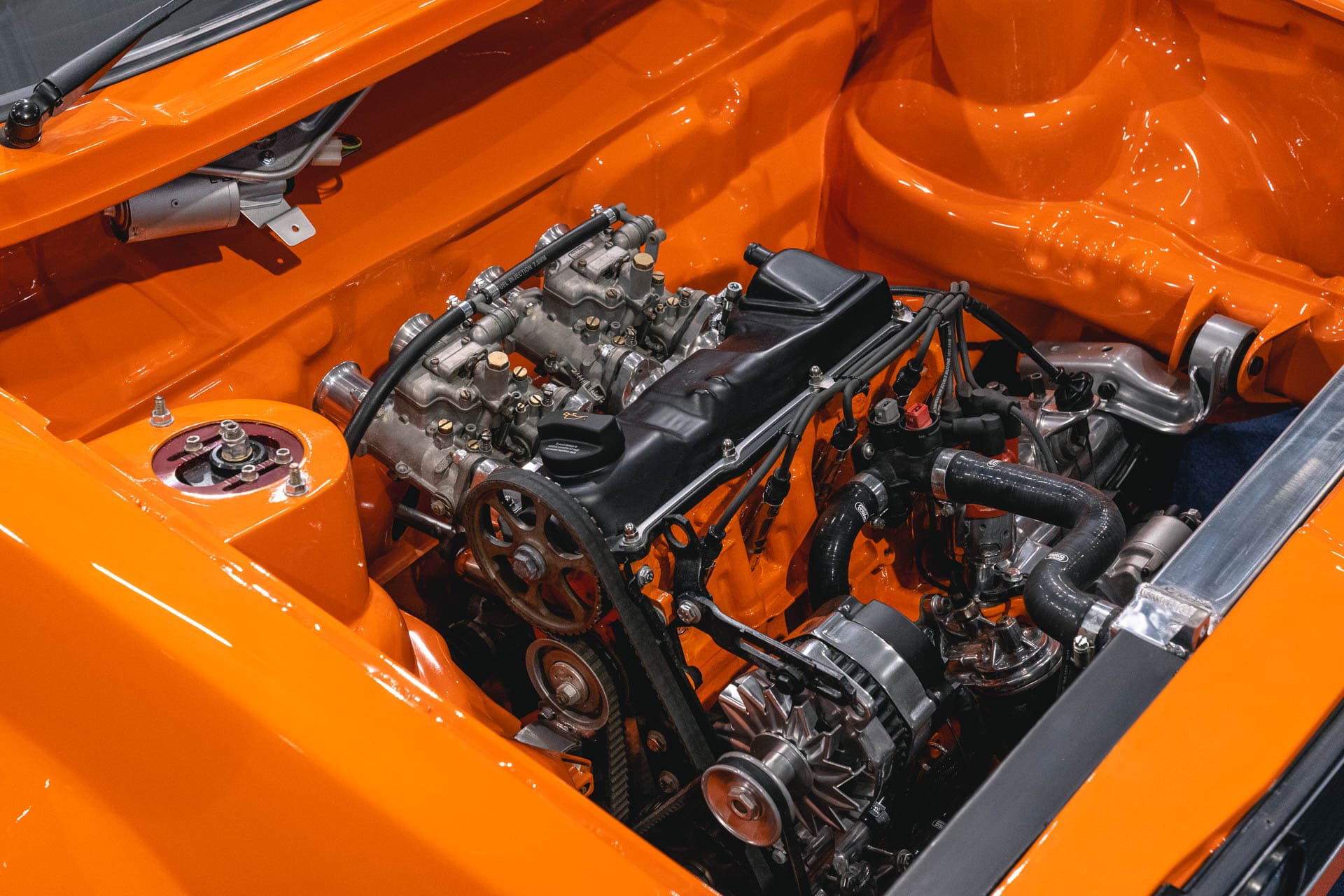 The flanks of the MK1 are pumped up to accept custom split-rim wheels, while the shoulder line is accentuated by the lack of handles, locks, and mirrors. The incredible bodywork is set off by a low ride height, made possible by a custom Air Lift Performance air suspension install.
The size of the car is insane when you see it, it feels like you could step right into it.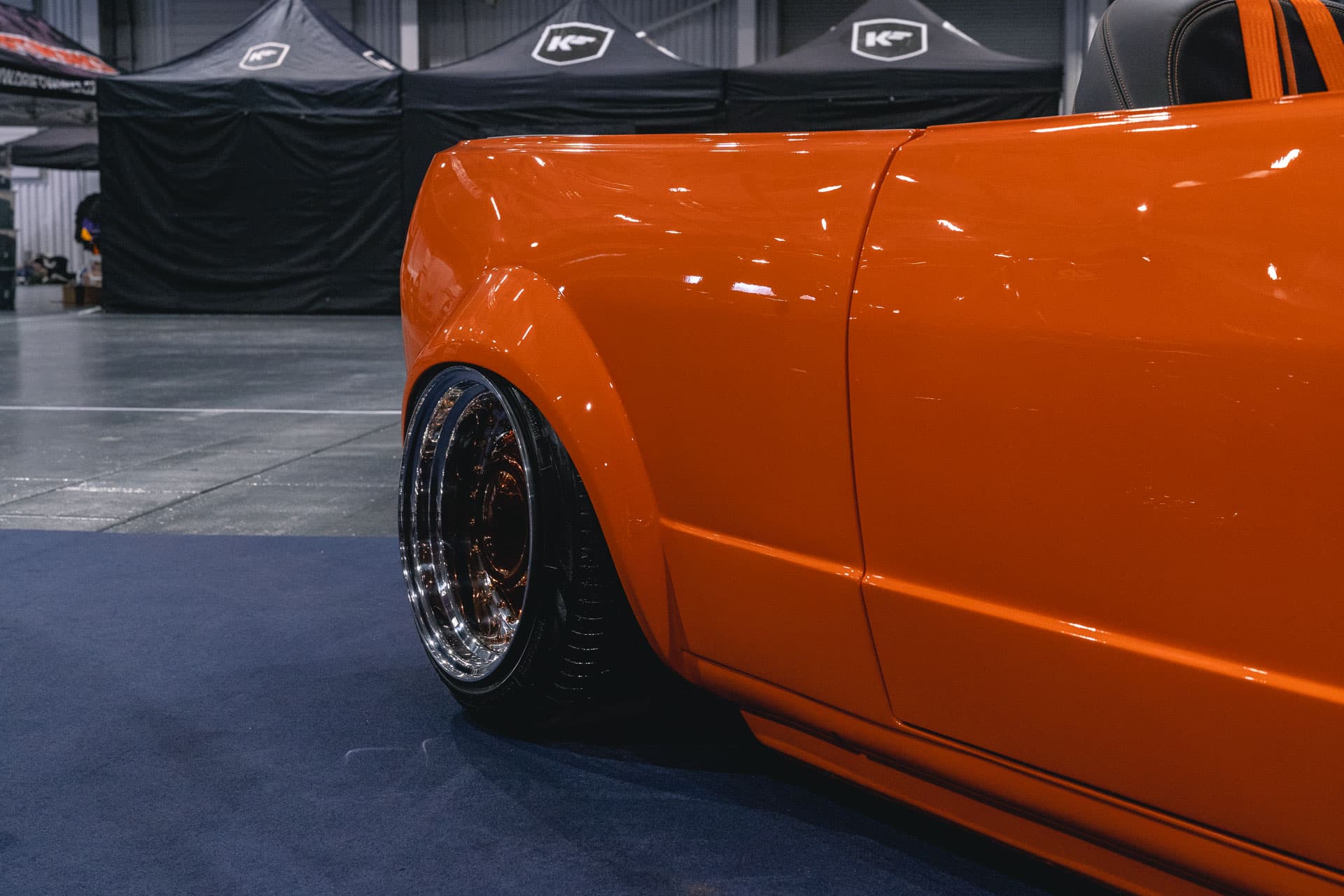 It's the sort of car most people couldn't even dream of building, let alone actually tackling in real life. But it's cars like this that make us smile the most.
Long may builders express themselves in individual ways, like with this MK1 Golf. We absolutely love stumbling across gems like this at shows!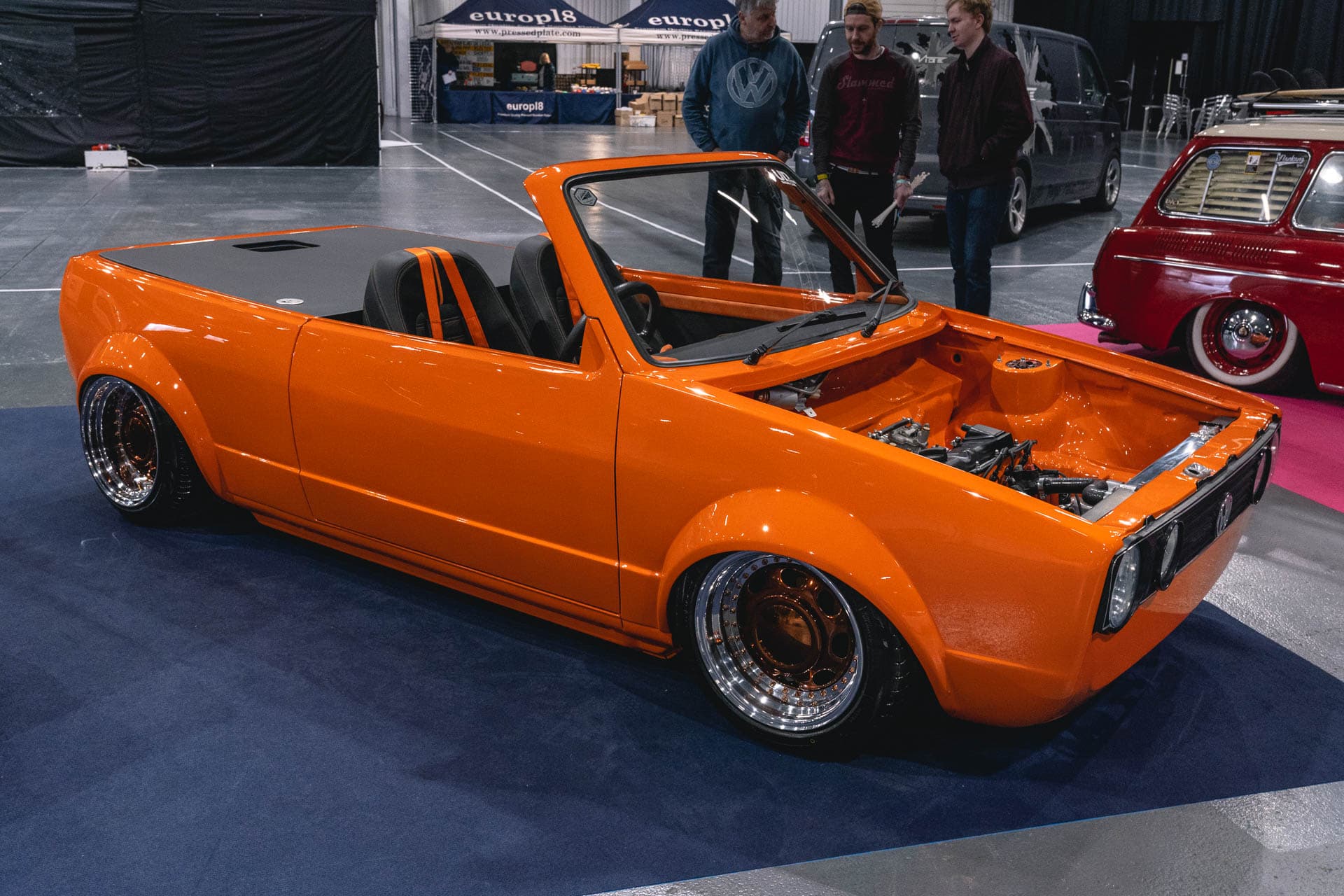 Get The Latest from Air Lift Performance
Want first access to big sale events, performance suspension news, and exclusive drops that sell out quickly?
Subscribe To Our Newsletter