#LIFEONAIR: Max Marshall's 1958 Austin-Healey
7/7/2016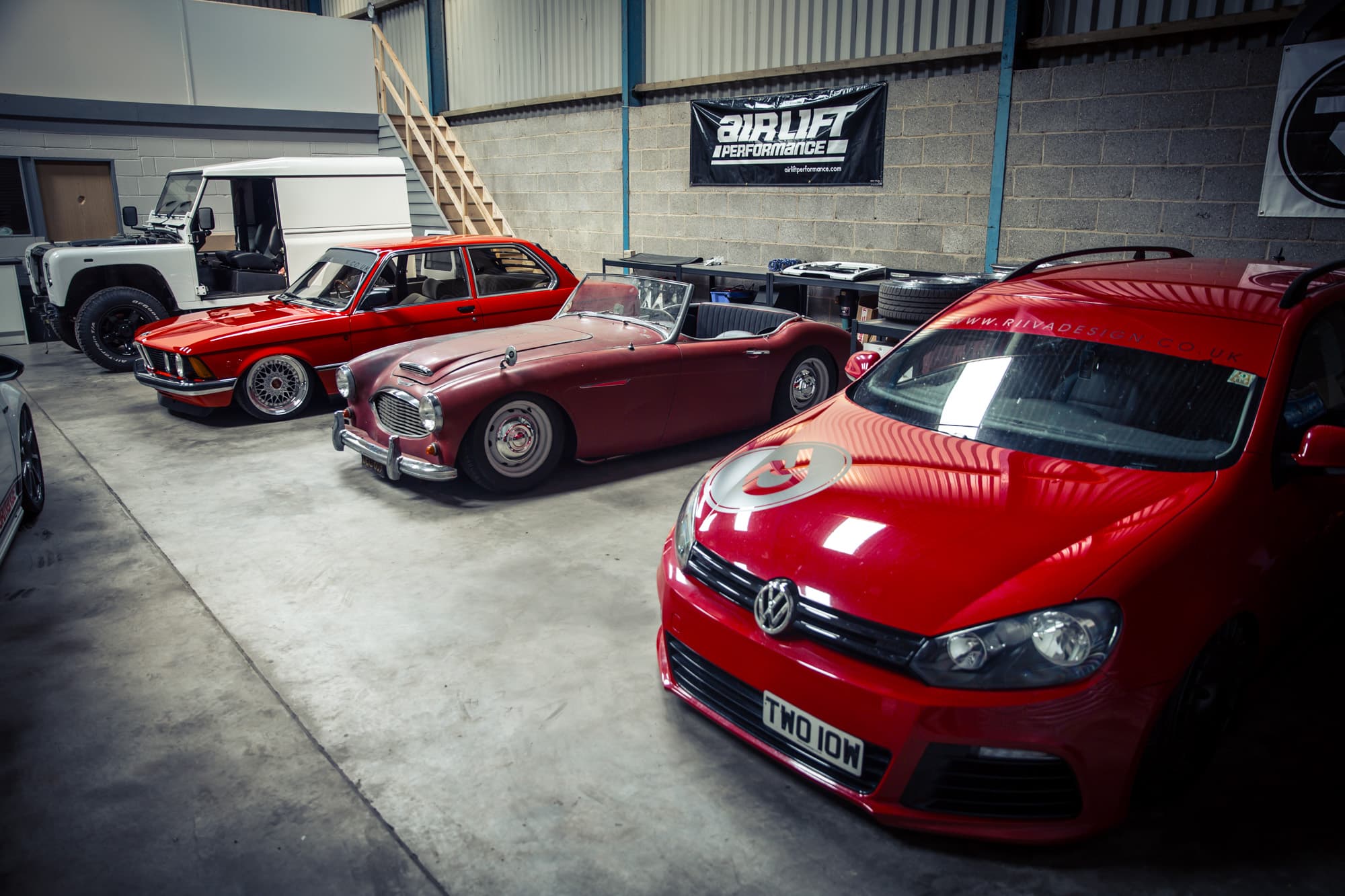 It's said that variety is the spice of life and in the world of car tuning, variety is also serious fun! 
After all, if everyone's ride looked the same, this industry would be horribly boring. What you drive and how you modify it says a lot about you as a person. Your vehicle becomes an extension of your personality, not simply a method of transport.
Lowriders, JDM, Euro, Muscle, Rat Rods, Time Attack and Drag Racing – there's a subculture for everyone, no matter how obscure or specialist.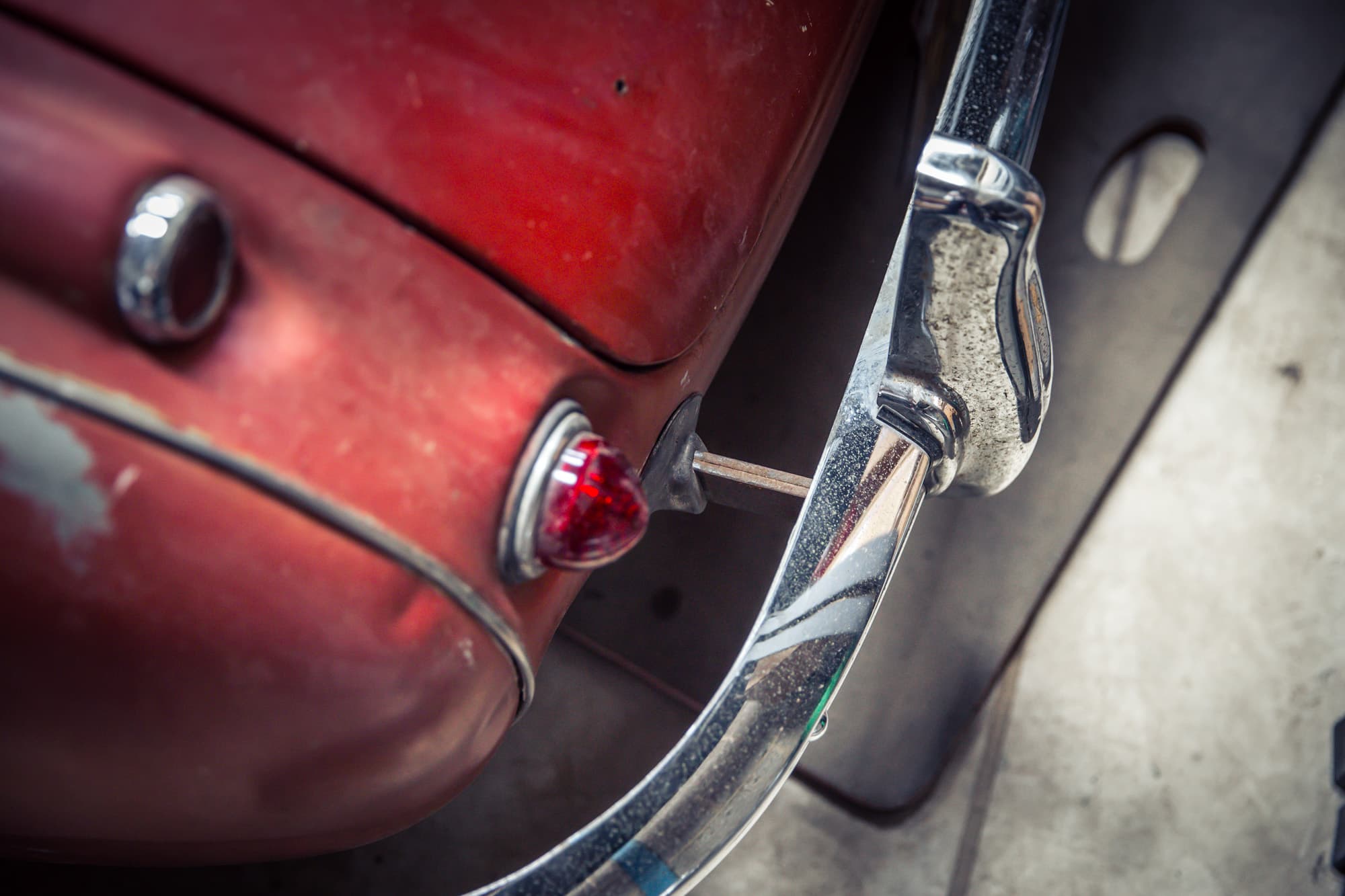 But, every now and then, a creation comes along with a brand-new style, something that not even the most seasoned petrolhead could have envisioned. Something that doesn't conform to one style or genre, a one-off, something never seen before and probably never repeated.
Why? Because it's cool, and because it's different. No other reason necessary…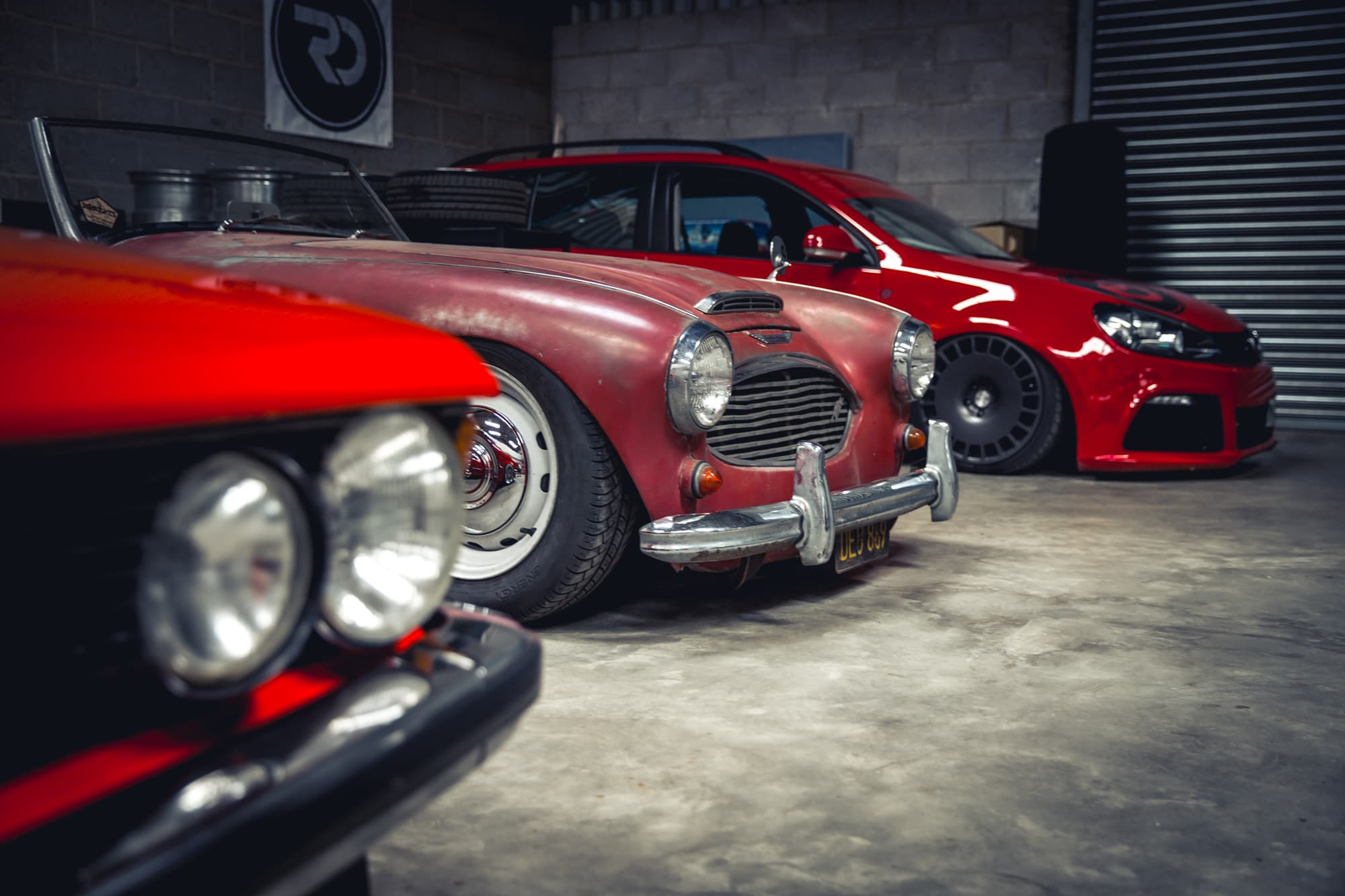 You're looking at a 1958 Austin-Healey 100-6 convertible – born in Britain, raised (and lowered) by Air Lift Performance. It is a sports car that can typically be found at a classic car show, or tucked up and rusting away in a mechanic's workshop. You don't expect to see a Healey slammed on universal air suspension. Yet, here it is, and it is one of the coolest cars we've ever laid eyes on!
Fitting modern air suspension to a classic isn't anything new. Here at Air Lift Performance, we pride ourselves on offering suspension solutions for hundreds of vehicles from all generations. If you can't find a kit for your particular make or model, that doesn't mean that it is exempt from air. We offer a universal air suspension kit so that unique creations like the Healey can exist with just a small amount of fabrication and a wild imagination!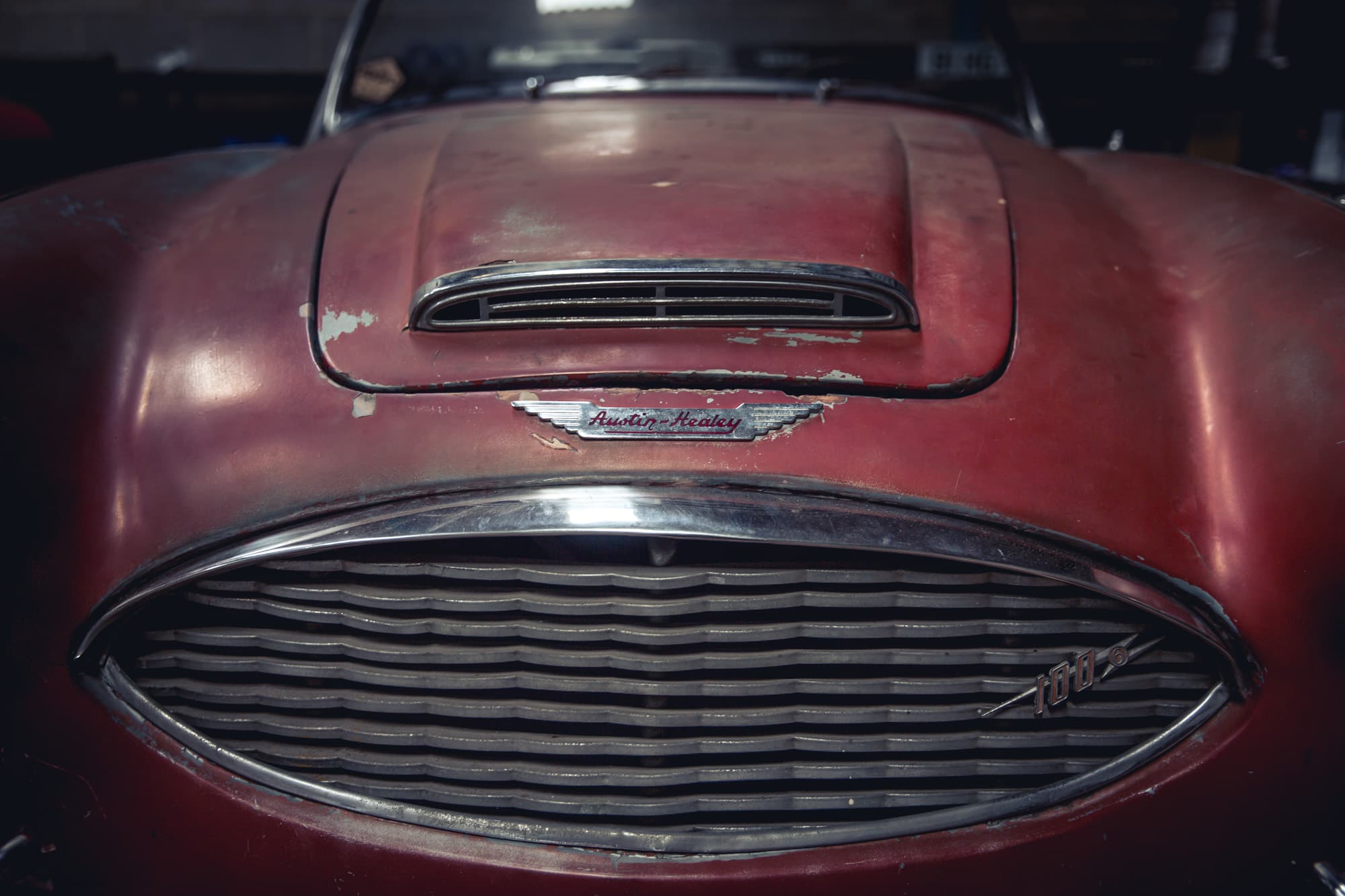 The real questions we have are about the kind of owner that looks at a 50's Healey and thinks "What this car needs is air suspension!?" We could try to explain, but we figured it would be best to let the owner explain for himself.
Take it away Max Marshall – the brains behind the madness and a talented racing driver in his spare time…
"So, my father was on the look-out for a Healey and saw this one listed in California. Buying a British-built car from halfway around the world might sound crazy, but the sunny climate and lack of salt on the roads meant that the body [of the car] was structurally sound and, hopefully, rust free. This was back in 2011, and after doing a deal the car turned up at our workshop a few months later.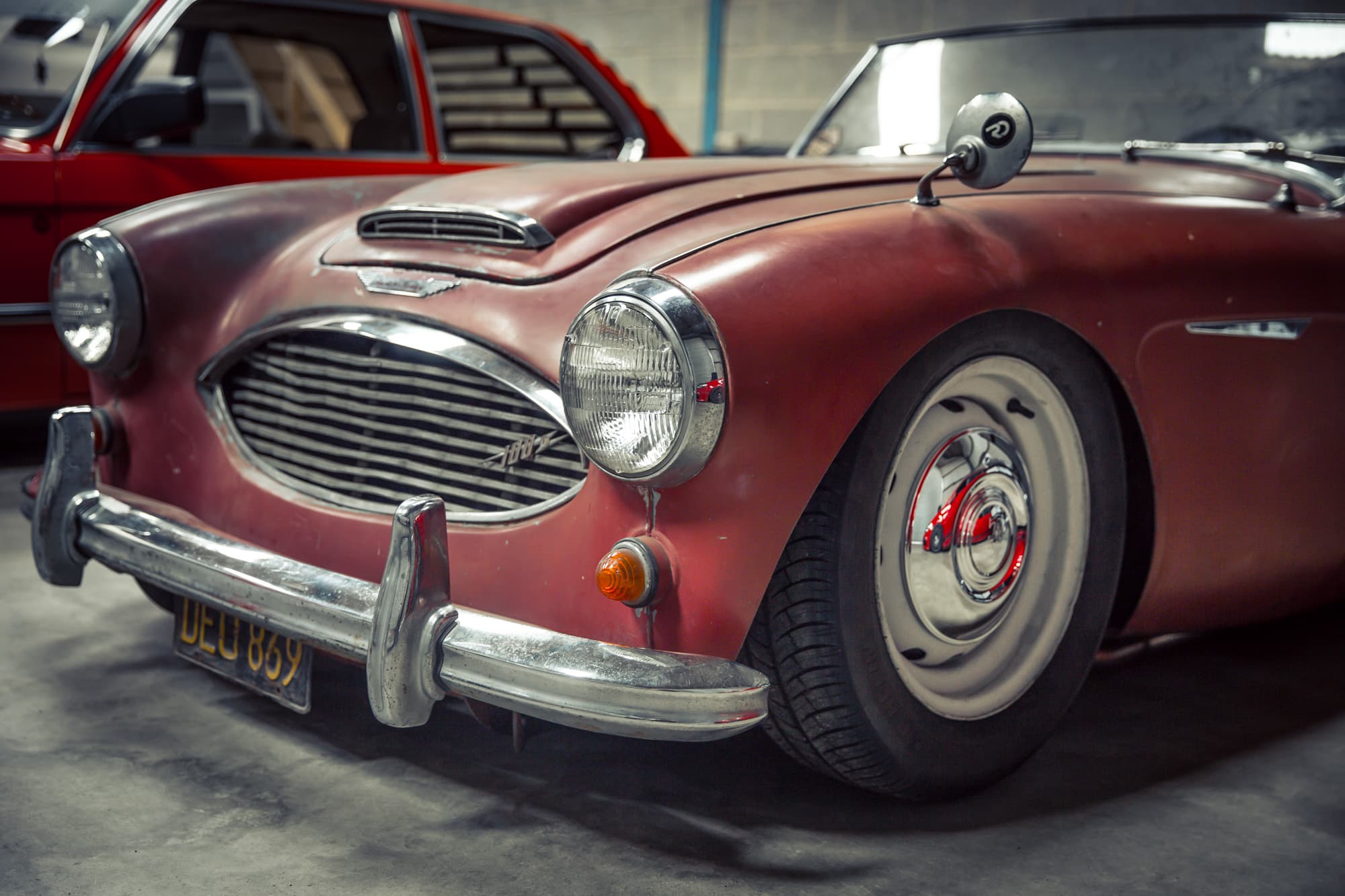 "It turns out that the car was owned by a teacher in the United States. The last tax disc on the number plate was dated in 1974, and we were told it'd been sat since then. When the car arrived we also found a newspaper dated 1974 under the carpet as padding, probably to protect the drivers feet from the exhaust heat, so this also backed up its history.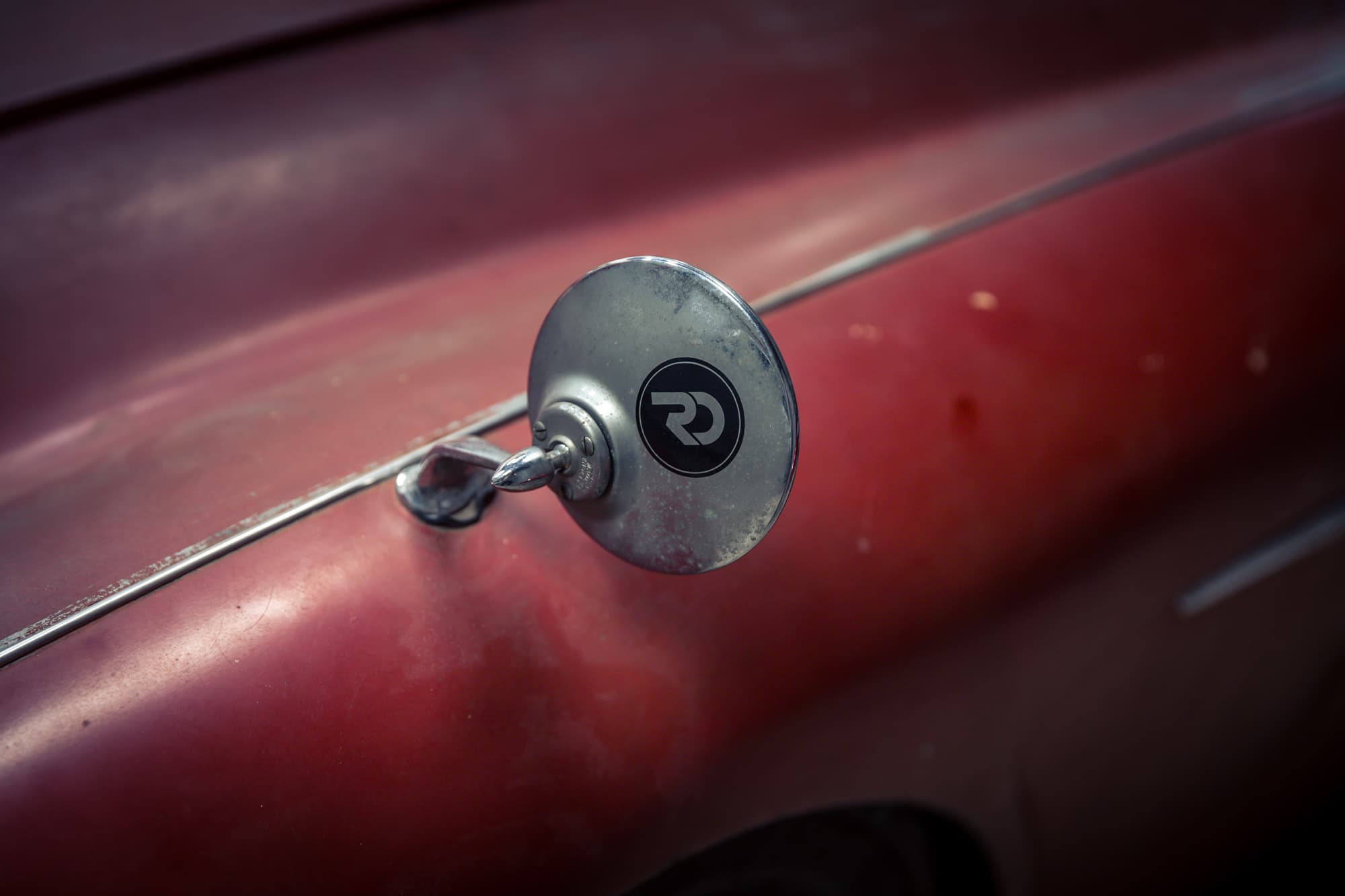 "It sat in the workshop for years, but after attending Players @ North Weald in 2015 with Meguiar's, I ended up talking with my good friend Henry [Gilbert] from Riiva Design about different things we could put on air. Needless to say, I mentioned the Healey to him and that was it – seed well and truly planted! Ironically, even standard Healeys are notorious for being too low and bottoming out, so why not put it on air instead?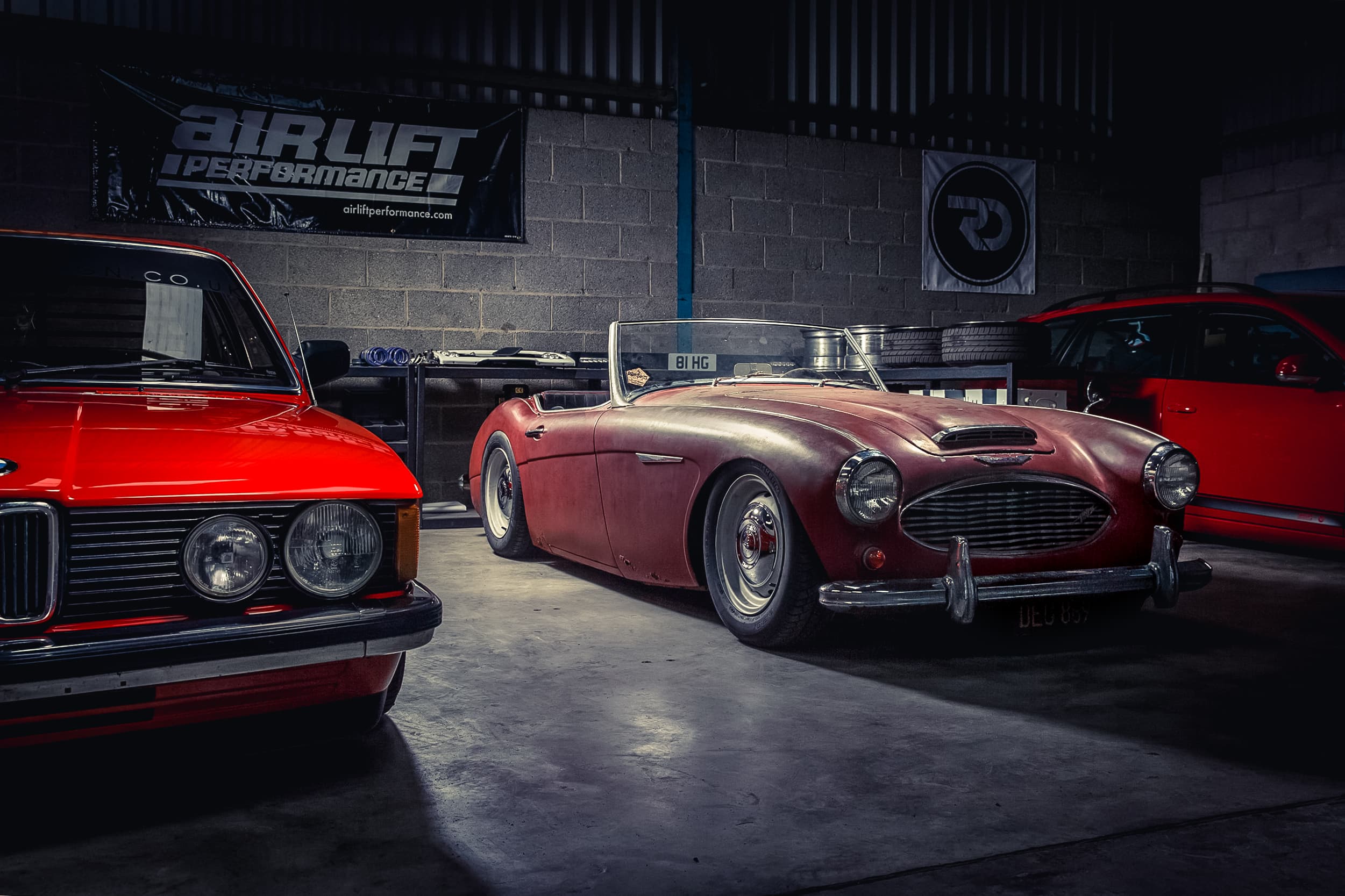 "The patina on the body is all genuine. It's not been touched since arriving from the States and I felt it deserved to be left this way, as any UK car with the same exterior would be a complete derelict underneath! Most Healeys you see on the Internet or at events are restored to look as shiny as possible, but by doing this you don't see any of its original character. You can see exactly what kind of life it's had before.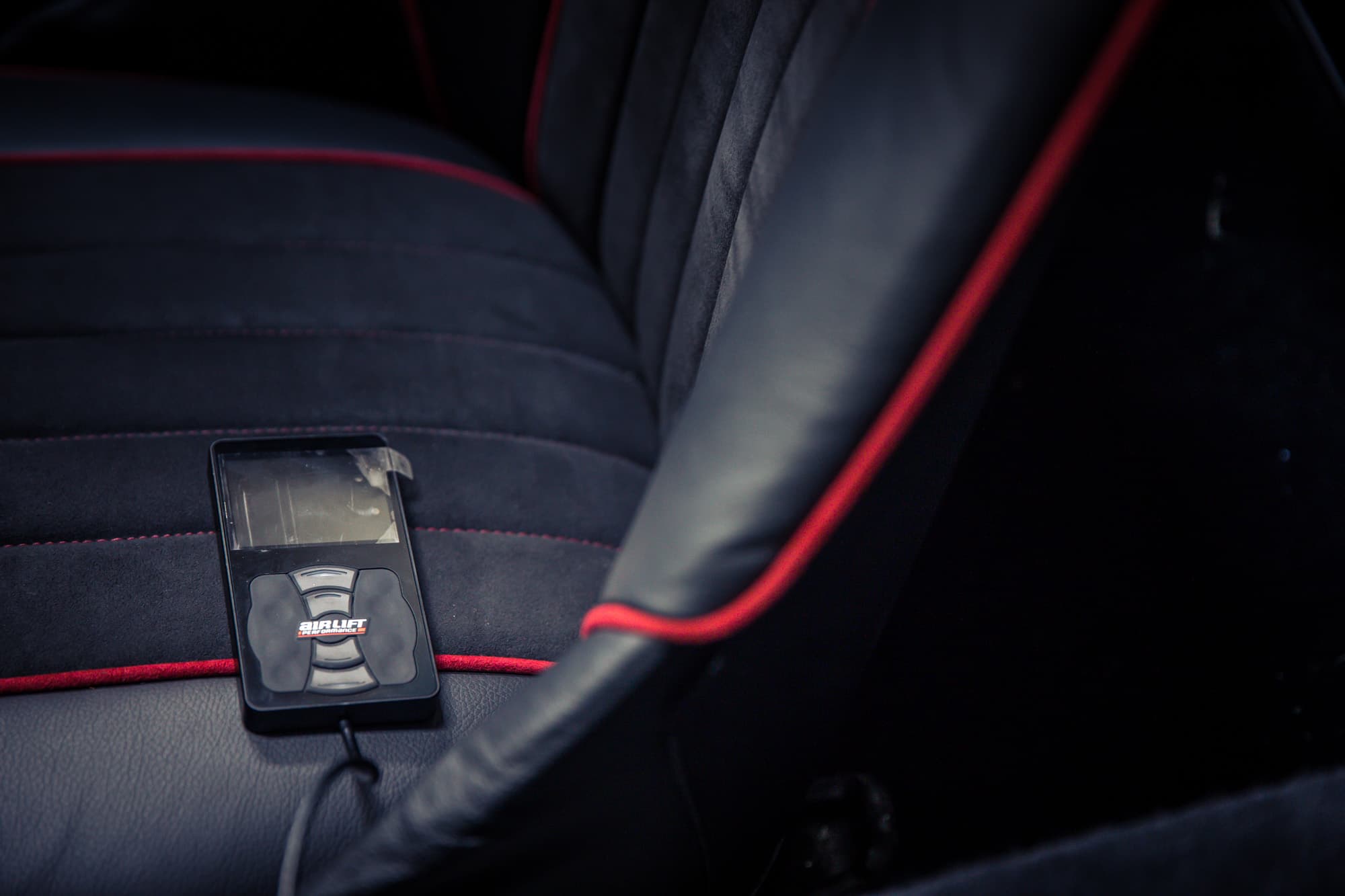 "The idea was there, now came the tricky part – making it happen. We checked that the engine still turned over, which it did, and, after putting some power straight to the starter motor, it cranked over faultlessly. Not bad for having a 42-year break! Engine freed, everything from the spark plugs, HT leads, dizzy cap and fuel pump were replaced. Thankfully there's no shortage of Healey spares available in the UK. With all the necessary parts either replaced or rebuilt, we fired up the 2.7-litre, 6-cylinder motor, and, after a bit of fettling with the twin SU carbs, it was alive! Even the brakes worked at first, although I ended up blowing the old seals, which have since been replaced.
"The Healey was dropped round to Riiva Design where Henry fabricated the custom brackets to fit the Air Lift Performance bags and 3P digital air management system. The only reason we started the car was because we'd set ourselves an end goal of [showing the car at] Players Classic @ Goodwood. Otherwise, I think it'd still be sitting in the corner of the workshop gathering dust! Henry did an incredible job on the suspension and, despite the car and age, it turned out to be relatively hassle-free once he'd worked out the best position and mount for it. Needless to say it works faultlessly and, slammed over the stock wheels and tires, it looks awesome.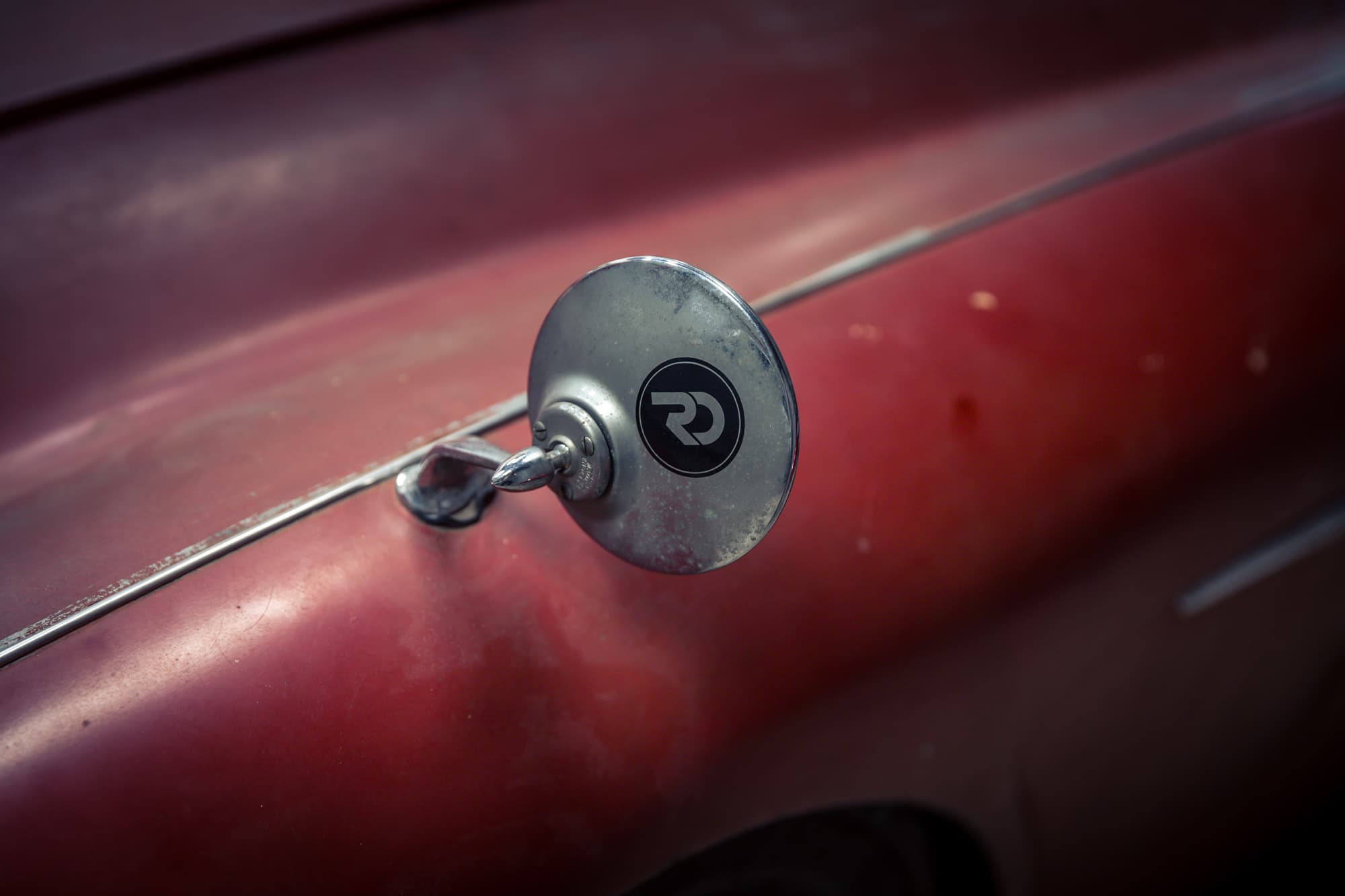 "There's a few bits left to tidy up and finish, but the response so far has been incredible! There's a new exhaust to be fitted, as the standard side-exit is a bit too low, but the hard work has definitely been worth it. Safe to say there's not another one like it in the world… for now."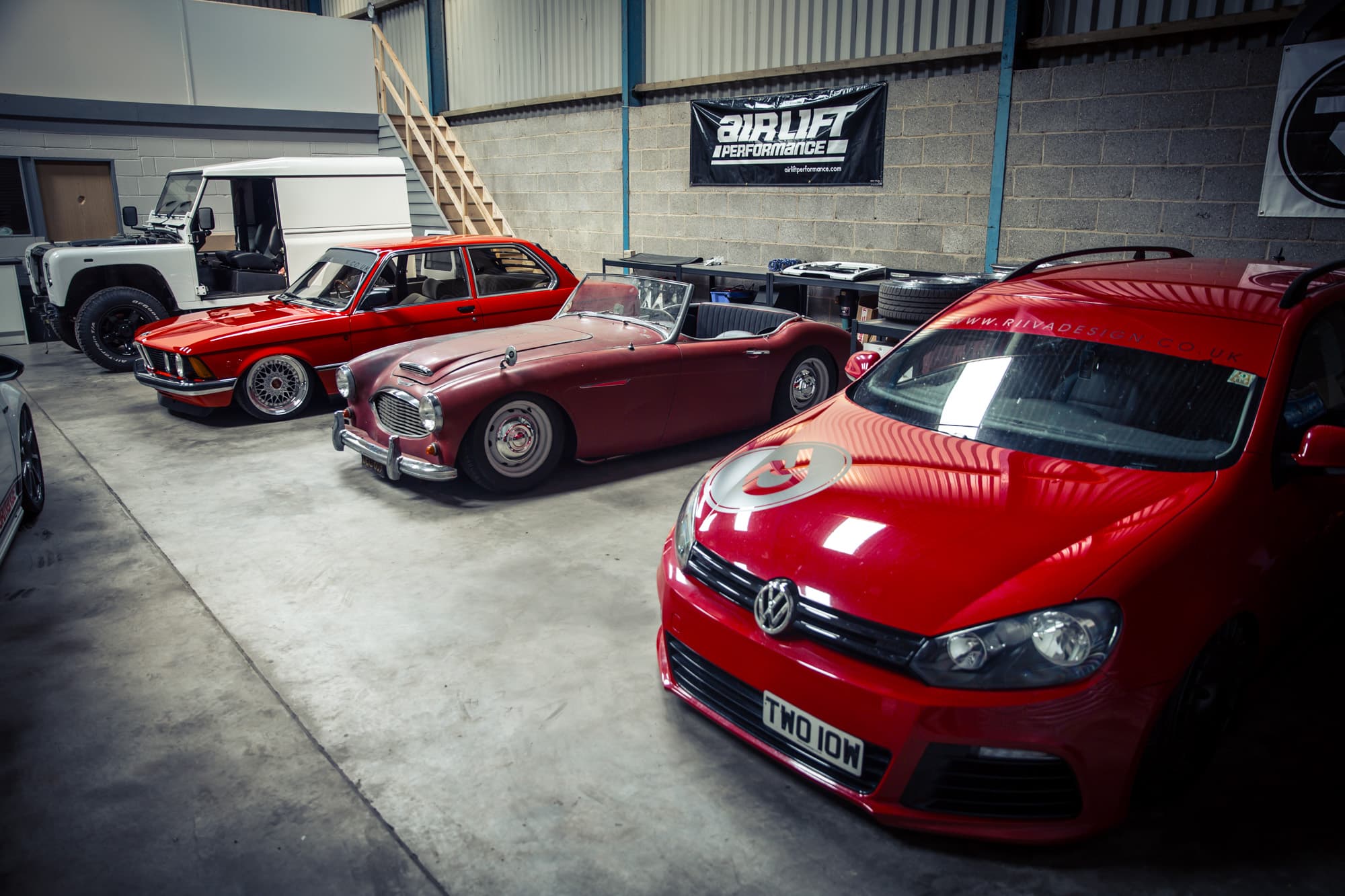 Massive thanks to Max Marshall (owner) and Henry Gilbert (Riiva Design) for taking the time to chat to Air Lift Performance and photograph the Healey after Players Classic. For more information check out www.riivadesign.co.uk
Get The Latest from Air Lift Performance
Want first access to big sale events, performance suspension news, and exclusive drops that sell out quickly?
Subscribe To Our Newsletter