SEMA SPOTLIGHT: Stoner Speed Shop's 'OGMC'
11/10/2015
Stoner's Speed Shop hails from Hudson, Iowa and is the brainchild of Blake Stoner. Specializing in all things retro-truck and LS powered, this year Blake brought a rather special 1949 GMC to the SEMA Show.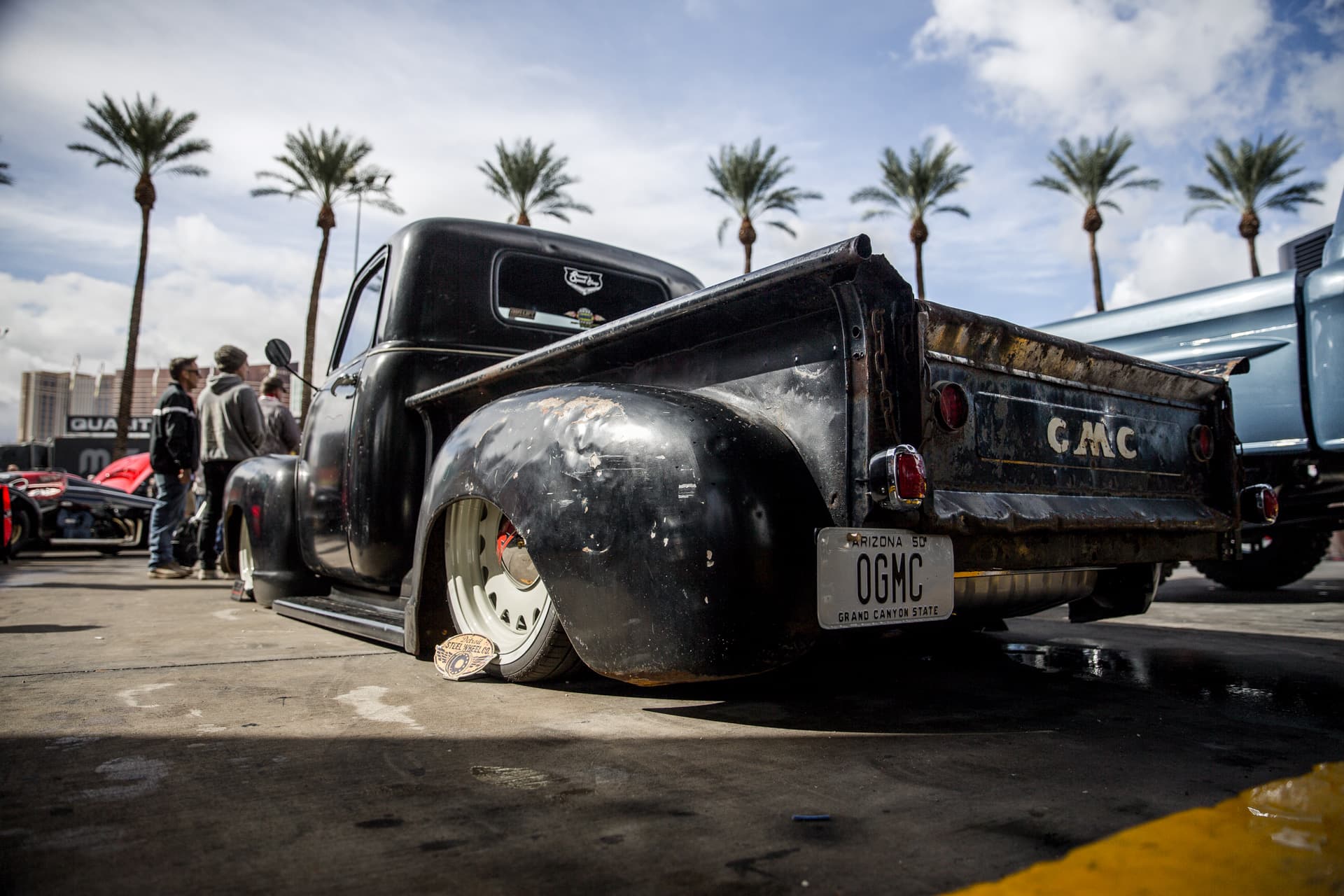 Entitled 'OGMC' as the licence plate shows, this '49er exhibits the perfect blend of body damage and patina, plus high tech underpinnings. If you have been following the build over at the Stoner's Speed Shop Facebook page you'll already know that 'OG' bodywork hides a fully reworked chassis, high performance disc brakes and an all important LS motor swap.
But that's not all! From the fully restored cabin to the refinished truck bed, this truck is much more than meets the eye. The 1949 GMC is also one of a raft of truck builds at SEMA to utilize the latest Air Lift Performance 3H air management system.
Bringing the original fenders deep over the all-white Detroit Steel Wheels, Air Lift Performance bags sit in custom fabricated control arms and are controlled by Air Lift Performance 3H. The coolest thing about this setup is that you don't need to raise the truck very much to move, and the height and pressure sensing system allows the guys at Stoner's Speed Shop to cruise the truck just millimeters above the road with incredible accuracy!
Get The Latest from Air Lift Performance
Want first access to big sale events, performance suspension news, and exclusive drops that sell out quickly?
Subscribe To Our Newsletter