#lifeonair: Terrence Mulligan, the Trendsetter with the WRX
11/10/2014
"I would totally bag any daily driver I had—it's so comfortable."
Terrence Mulligan switched to air last December. With his Subaru WRX, he felt like it couldn't get low without losing handling capability—not to mention that he couldn't trust his ride to get over obstacles in the road.
"I never felt low enough, but I wanted to remain functional—I didn't want to have a car that I could not daily-drive if I wanted to," Terrence explains, "Next thing you know, I was ordering up the Air Lift Performance AutoPilot V2 kit with a 5-gallon black tank and a set of 444c Viair compressors."
Terrence describes how his WRX can now handle well at stock height, and then hug the pavement when he wants that performance stance.
"I don't like having the sport car feel all the time, and the adjustability helps if there's anything in the road," Terrence remarks upon the ease of travelling and showing his ride on air, saying that he can easily adjust "from a comfortable riding stance to 'now I'm gonna kick it in gear.' You just click a button twice and there you go—you're goin'."
The WRX has made the trip to and from Subiefest twice. It rides about an inch or an inch-and-a-half off the ground, and has been through countless modifications in addition to the drop.
"At the same time I was putting on the kit, I went with a different wheel setup and vinyl wrap. The car went into the garage black, sitting near stock height, and left the garage purple and on the ground."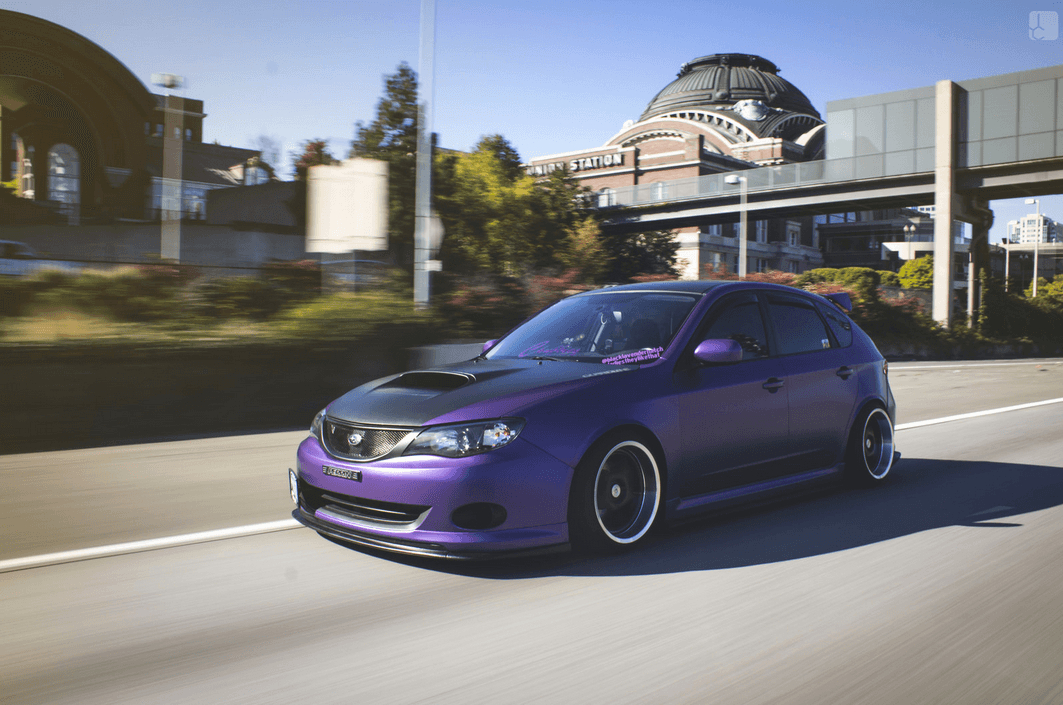 A big part of Terrence's decision to switch to Air Lift Performance air suspension was the recommendation from his peers. Not only that, but his air suspension has to come from a reputable source…it has to be reliable, tested, and validated. In Terrence's words,
"I'm putting the pressure of a car…on a bag of air."
Terrence doesn't need that reliability just for show, though. He works in the chaos of an emergency room in Washington. It can be, in a word, "unpredictable."
"I have quite the following at my work," he admits, "Having it sitting on the ground…it looks really nice out there."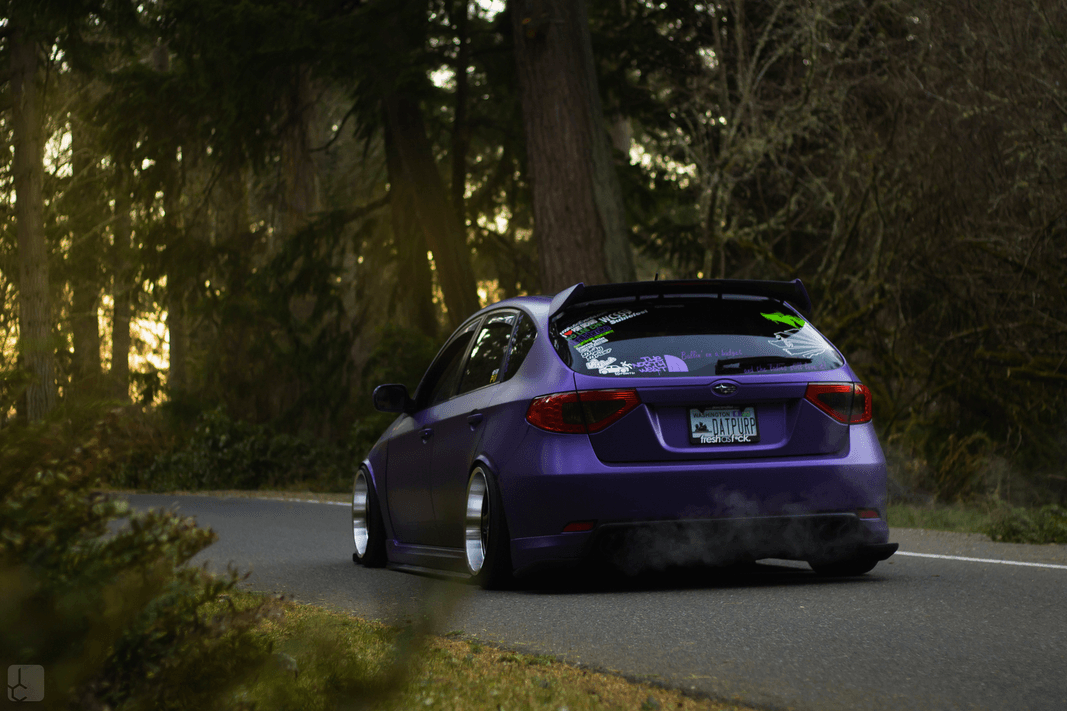 In addition to his professional services to the community, Terrence has teamed up with Salvation Army to do a toy drive, and has also joined up with Relay for Life. He uses his car shows to bolster those organizations. He even created stickers in support of those battling cancer, sold them, and donated the profits to Relay for Life.
"For a while, I was the only guy doing that," he tells us, then describes how others began to follow his lead in creating their own decals and other products in support of fighting cancer.
Whether he's sporting a sharp performance stance or supporting the local community—or, often, doing both of those things simultaneously—Terrence Mulligan is setting trends to make better lives.
Get The Latest from Air Lift Performance
Want first access to big sale events, performance suspension news, and exclusive drops that sell out quickly?
Subscribe To Our Newsletter