Lucy Barlow's Immaculate BMW E21
8/25/2019
The BMW E21 marked a new era for BMW and is the first of a long line of 3-Series models we know today. It took the 2002 concept and evolved it into one of the most versatile product lineups in BMWs history. The E21 was a successful race car in its own right and paved the way for the iconic E30 and E30 M3. With so many variants and options it's hard to know where to start but Lucy knew from the get-go what she wanted to achieve. This is Lucy's vision for the perfect E21.
It is very different from how Lucy first encountered it though. The single headlight 316 model was originally an odd shade of gold. You know the one we're talking about, Lucy despised the colour too but recognised the value in solid metalwork and plumped for the base model E21 knowing she could go to town on modifying it to suit her tastes.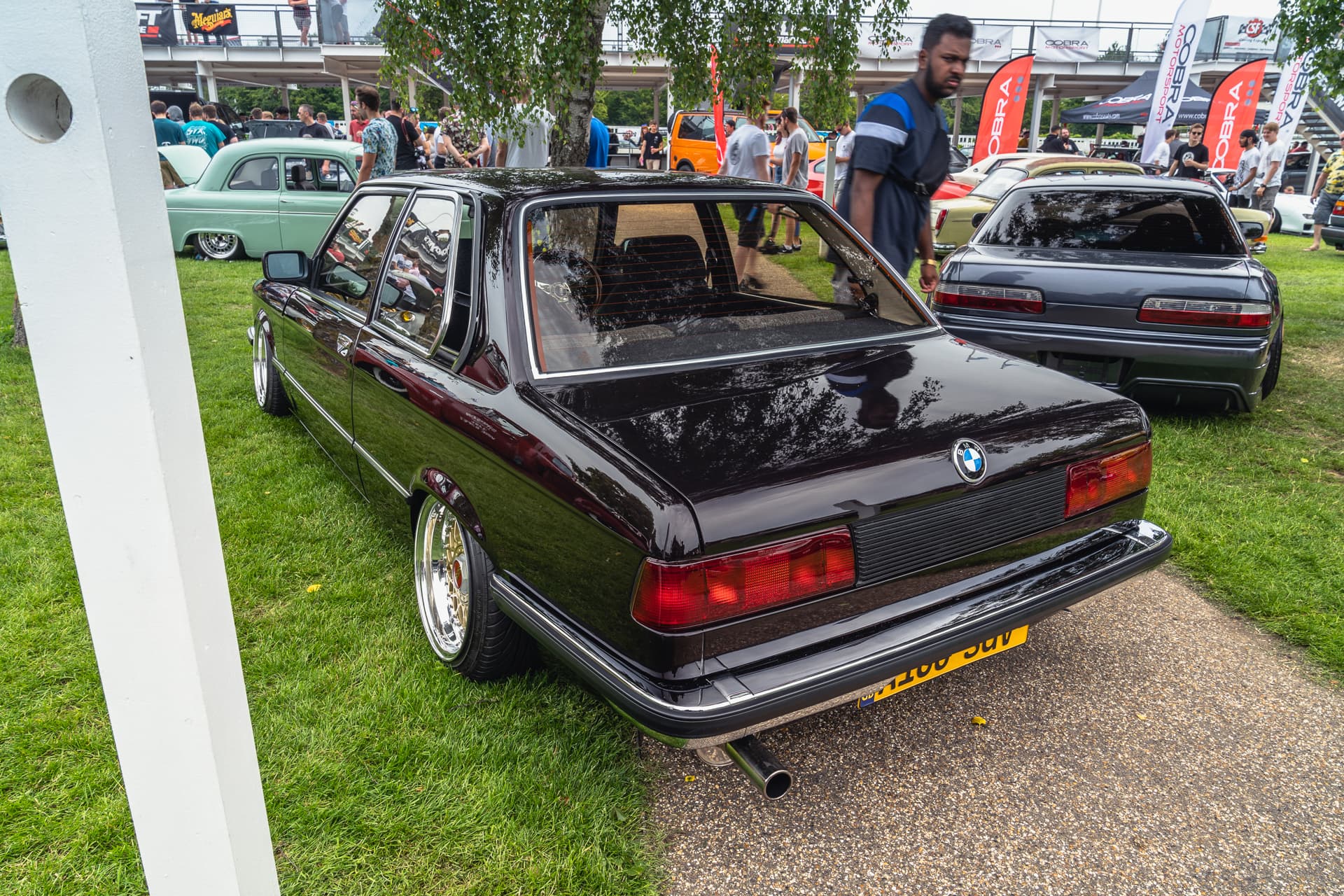 It is a good job Lucy has great taste, because messing with an iconic shape can lead to disaster. Thankfully that isn't the case here and Lucy's transformation is an incredible glow up from the stock form. Kustom Colours took care of the paintwork and covered the car in a deep purple-black hue.
The trim and chrome work on the car defies the age of it, Lucy has managed to restore and replace items where required to bring everything up to a near factory perfect finish.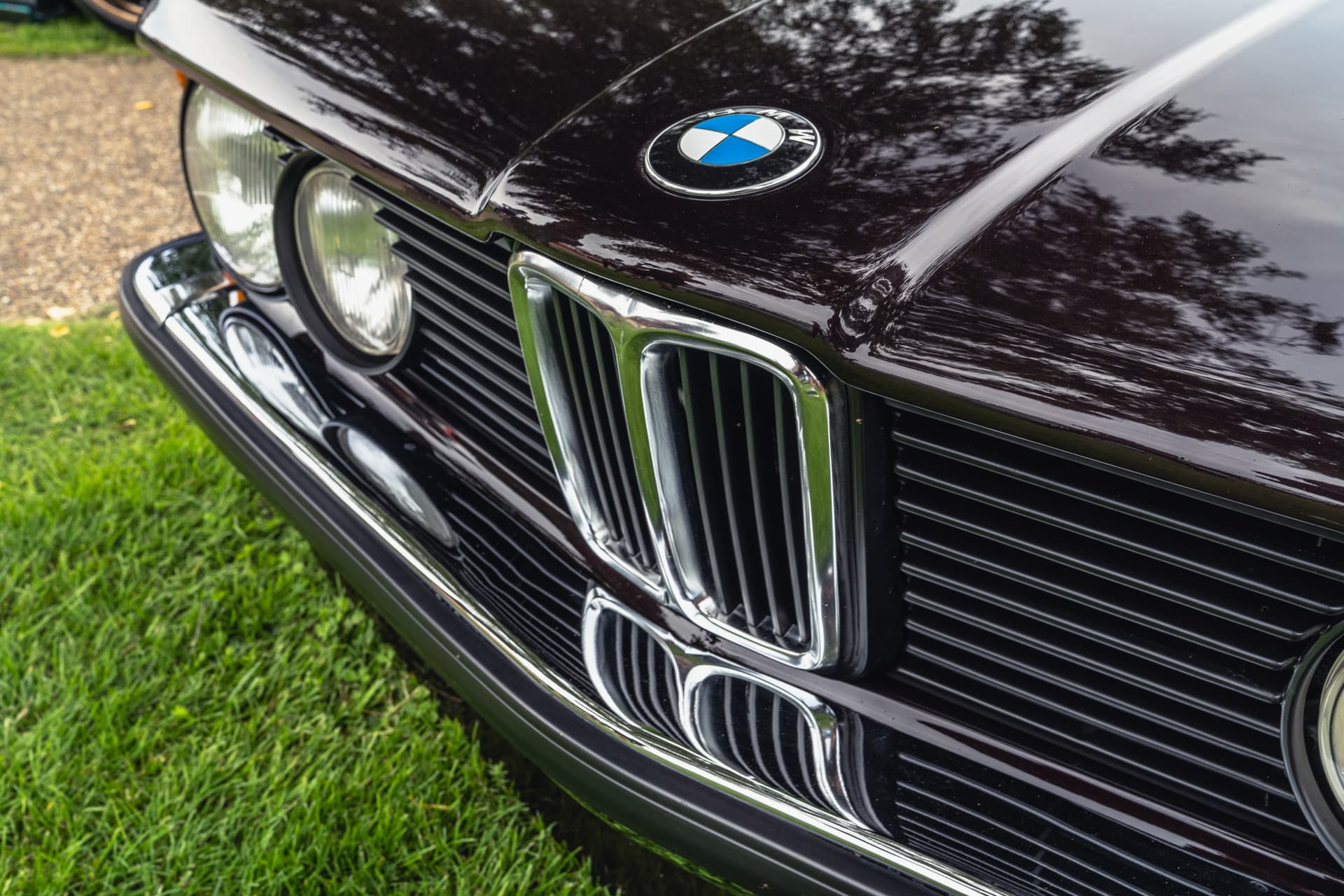 This classy look is complimented by 15×8 BBS RM wheels, the gold working perfectly to set off the paintwork. Inside a tweed Recaro interior modernises the seating position while also giving a nod to the past. Lucy runs Air Lift Performance 3P to set a perfect rolling ride height and achieve full drop at the touch of a button.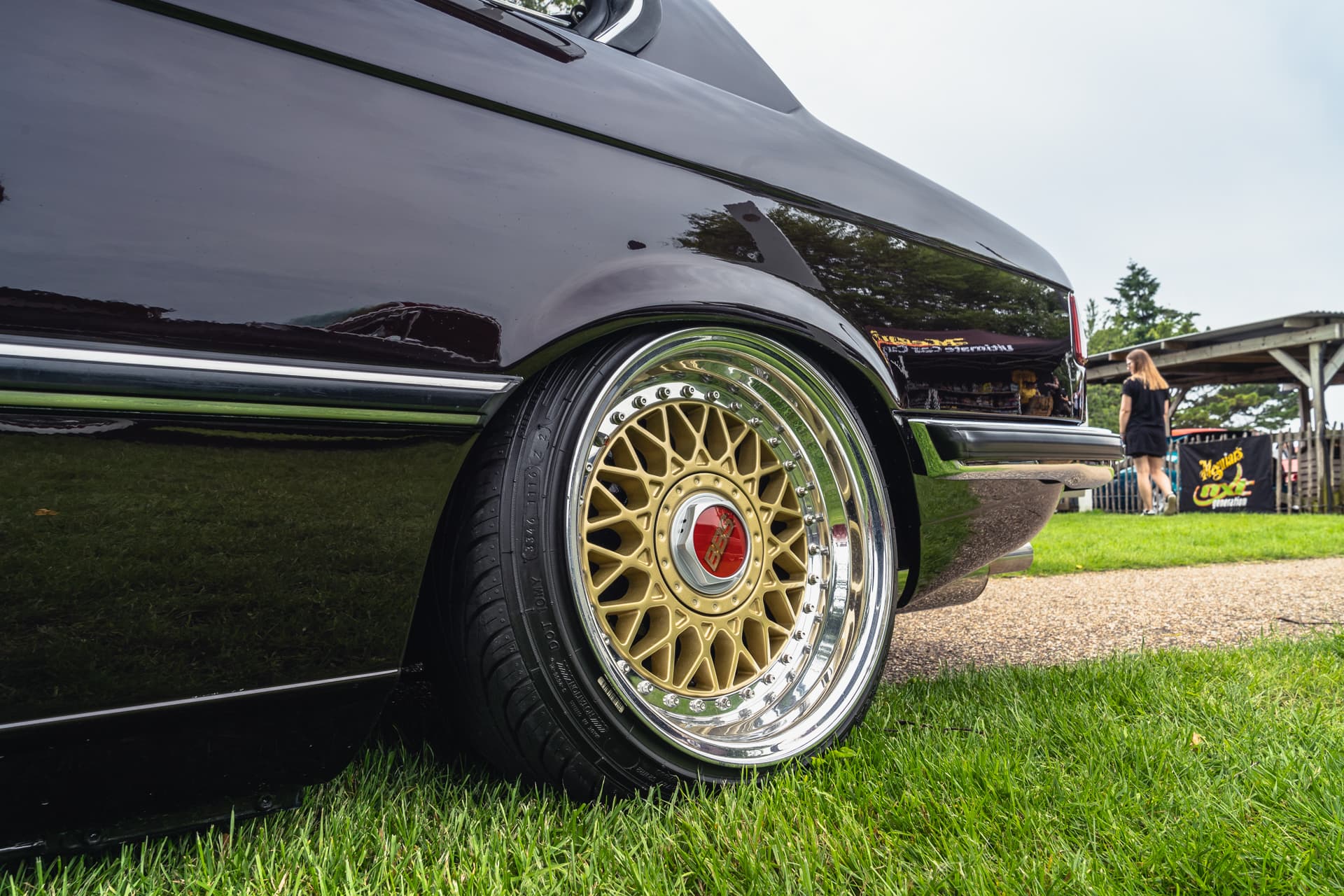 This is one BMW that is hard to miss on the show-field. It has bags of character and the execution of the modifications is expertly done. We've seen the car slowly evolve over Lucy's owner ship with it coming back year on year ever better. We're looking forward to seeing how it continues to progress!
Get The Latest from Air Lift Performance
Want first access to big sale events, performance suspension news, and exclusive drops that sell out quickly?
Subscribe To Our Newsletter