#LIFEONAIR: Jack Williams's Bagged and Swapped 1986 BMW 520i
8/28/2017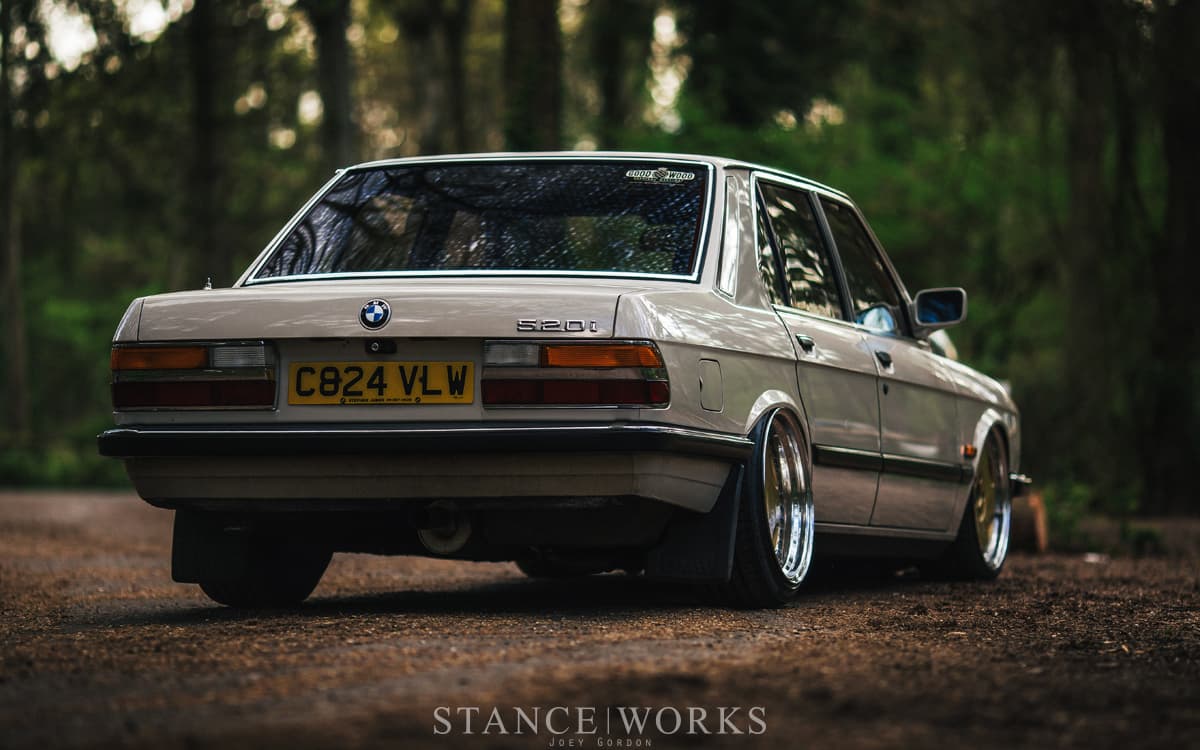 Buying a supercar is a lifelong ambition for most petrolheads, and one that only a small percentage will ever achieve. But what's often not considered – possibly due to just how unobtainable the idea seems – is the fact that some dream cars can actually turn out to be a bit dull.
Never meet your heroes, right?
Jack Williams knows this feeling all too well. Having worked hard to get behind the wheel of a 2008 Audi R8, Jack soon found the German super car to be a bit lackluster and boring. His solution? An M52-swapped BMW 520i, an unexpected (but nevertheless awesome) replacement which nobody could've predicted!
"The R8 V8 just lacked character," explains Jack, which is a fair criticism shared by many around the globe – especially those who are used to the typical high-horsepower, rear-wheel-drive supercars. Instead, Jack had always been drawn towards the BMW marque, thanks in part to its racing pedigree and iconic '"shark nose" styling. Looking for a replacement, Jack ideally wanted an E24 M6, but thanks to its long hood and tiny cabin it's less than ideal for daily driving. Step forward the more usable E28 chassis instead…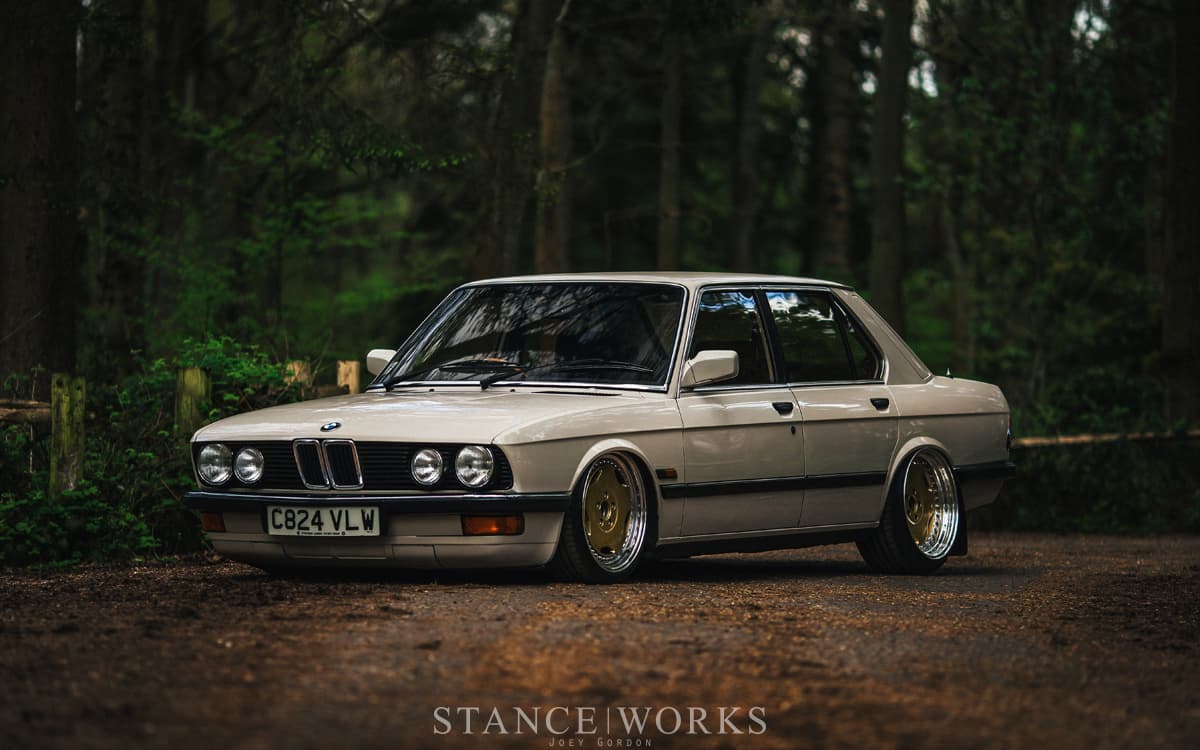 The plan was simple: swap an S52 motor into an E28 chassis. But, as luck would have it, Jack managed to find an '86 520i already equipped with the more powerful S52 motor… albeit an 11-hour round trip away. Within a few minutes of arriving, Jack had already decided this was the car for him and a deal was made with the now previous owner Simon.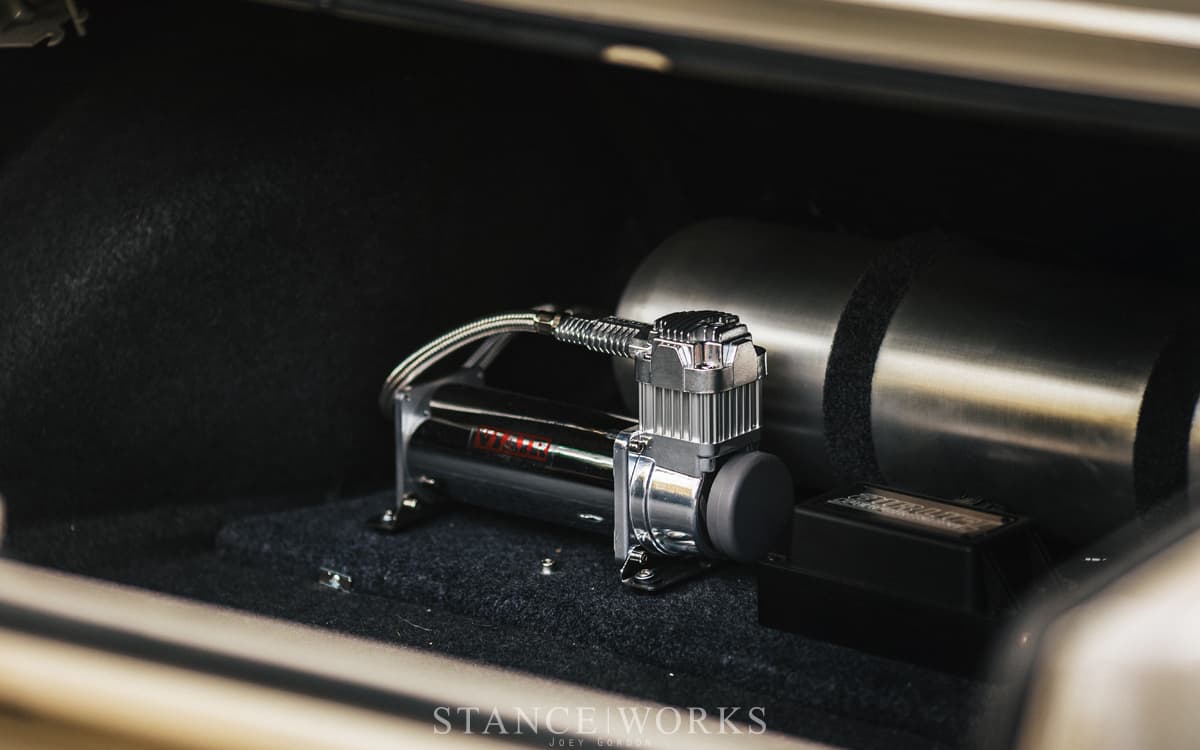 To give the E28 the looks to match its sleeper performance, Jack turned to his friends Intermotiv Suspension to create his setup which included a complete 3H install. The 3H air management factors both height and pressure monitoring into consideration. The main difference between the 3P and 3H is that 3H includes height sensors that can be installed at each of the four corners, while 3P is pressure only (that can be upgraded to 3H later). The result is a perfect ride-height above the 18×8.5in (front) and 18×10.5in (rear) OZ Breytons which tuck perfectly into the arches without scrubbing thanks to a healthy dose of tyre stretch.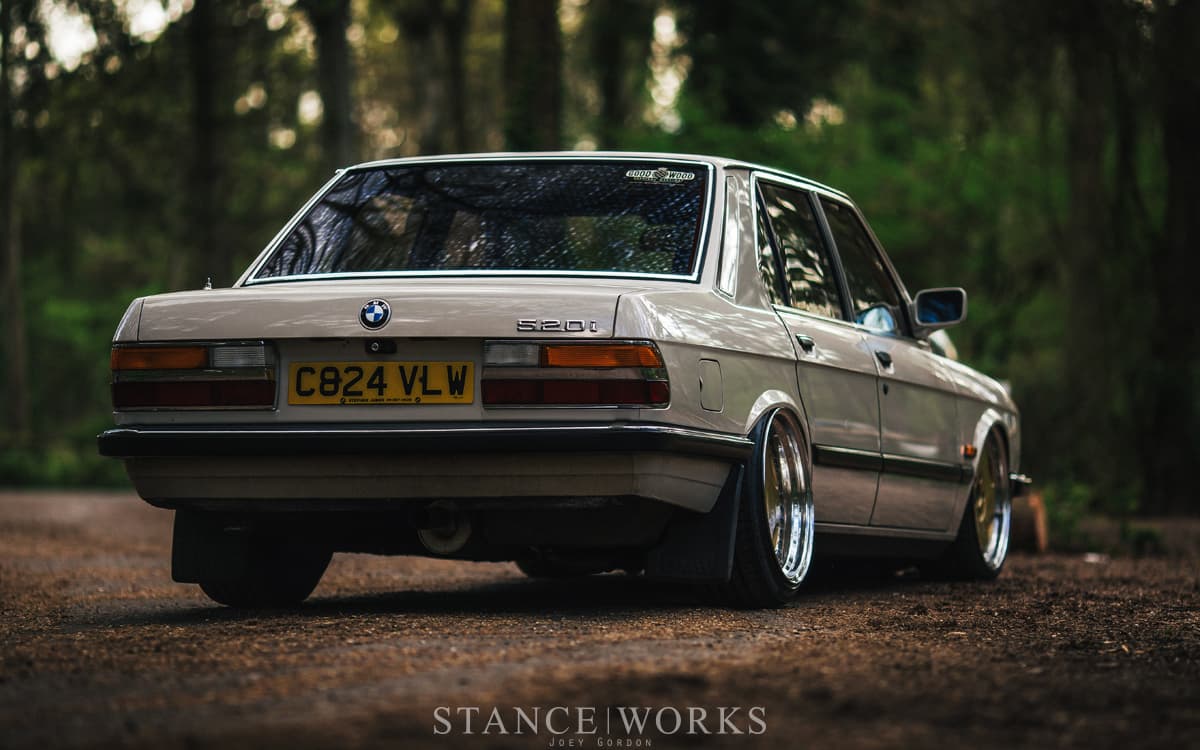 Classic looks, M-Power performance – Jack's E28 ticks all the right boxes and we can't wait to see how it continues to develop throughout the year. You can see the full in-depth feature by heading over to Stanceworks here: http://www.stanceworks.com/2017/08/from-r8-to-e28-jack-williamss-bagged-swapped-1986-bmw-520i/
Get The Latest from Air Lift Performance
Want first access to big sale events, performance suspension news, and exclusive drops that sell out quickly?
Subscribe To Our Newsletter