SPOTLIGHT: Tinman II Kustoms C10 & Rat Rod & SEMA 2017
12/1/2017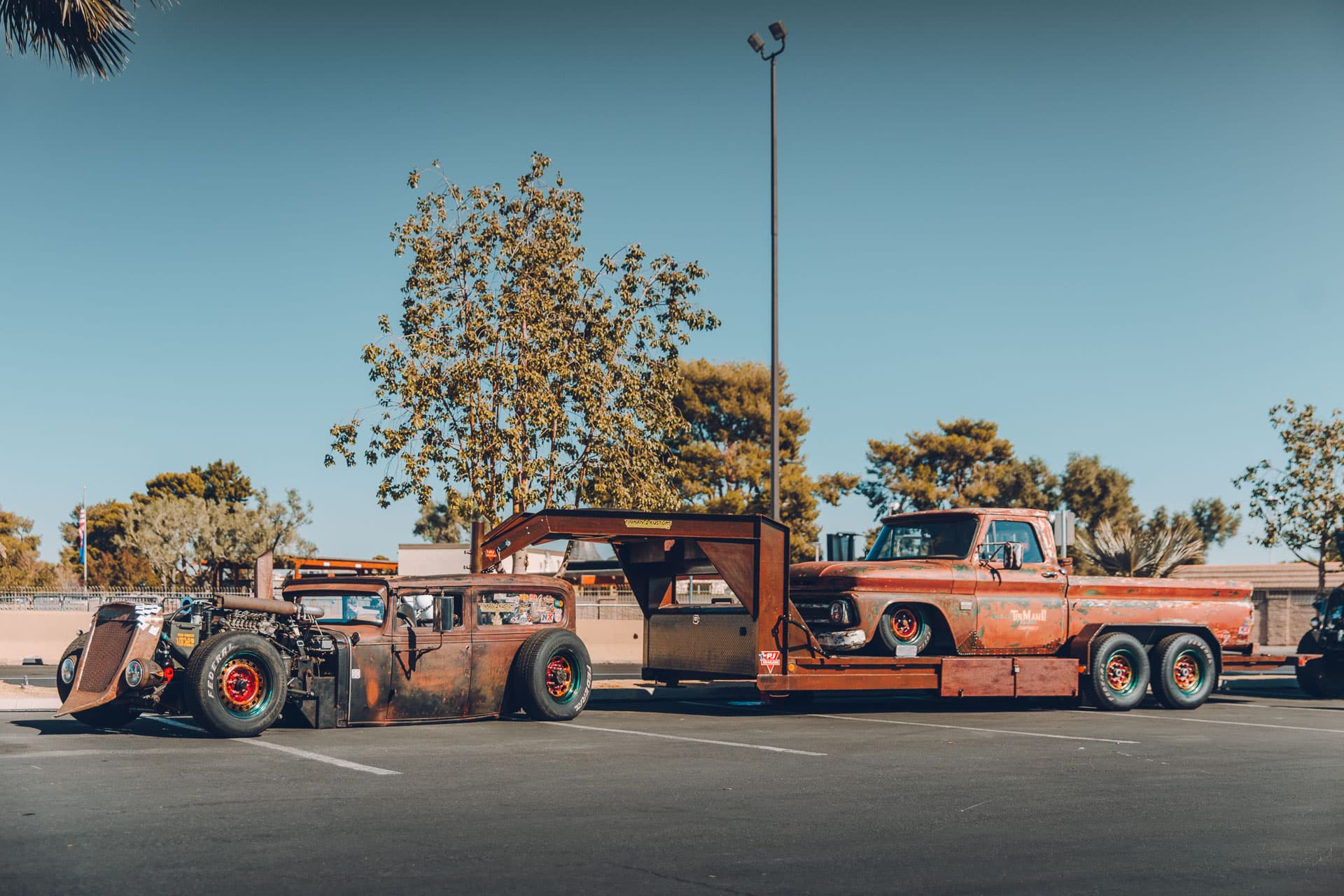 So. Much. Awesome.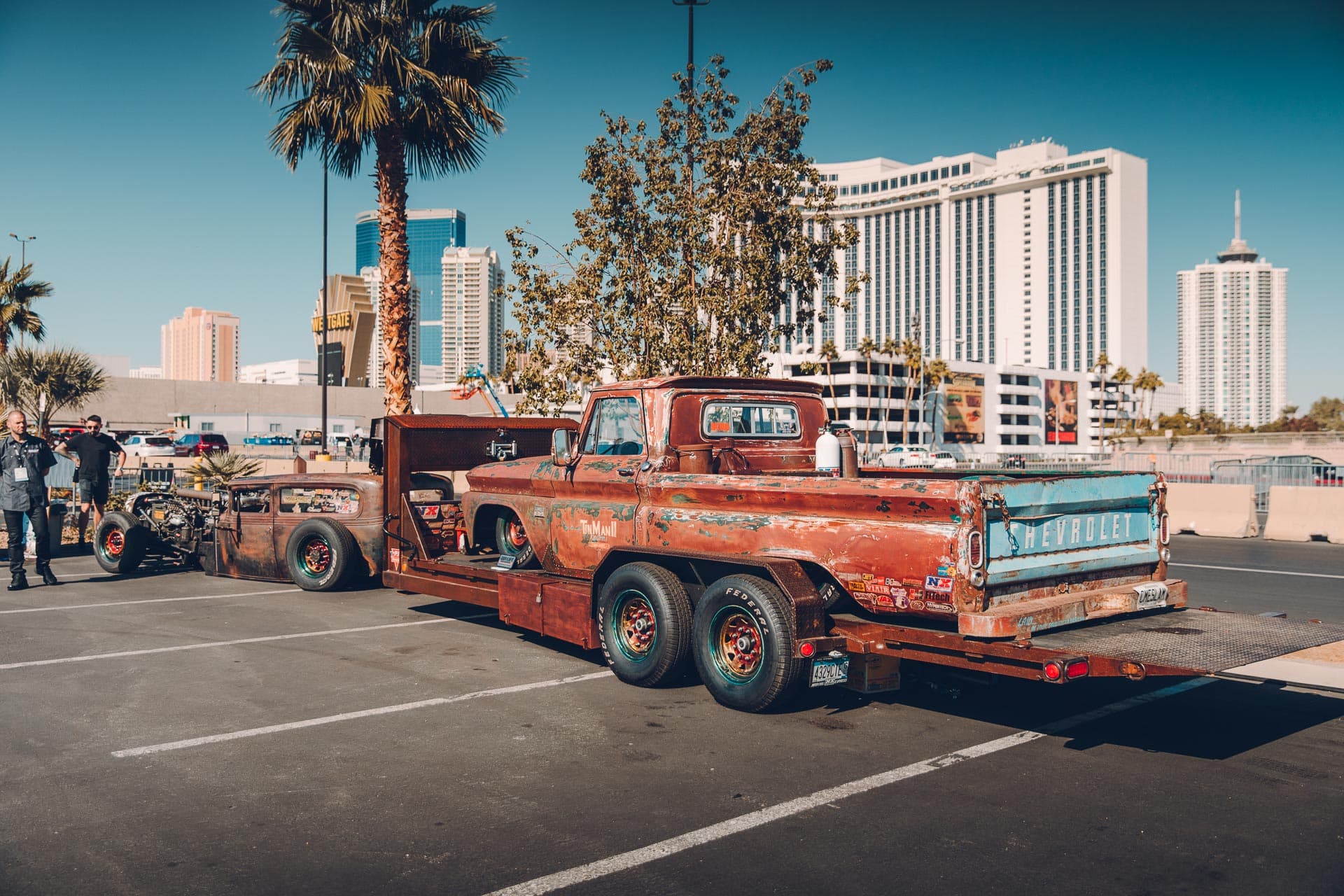 It takes something pretty impressive to stand out at SEMA, we all know that. But it takes something REALLY special to not only win a Top 10 Young Guns Award, but also a Top 40 Overall Award too. That's exactly what Luke at Tinman II Kustoms achieved, showcasing one of the most badass Rat Rod & trailer combos we've ever seen.
Brace yourselves, this is a good one…
Where do we even begin? Let's start by taking a closer look at the Rat Rod. Nicknamed "Wild-Torquey," it comes as no surprise to learn that this '31 Chevy packs a Cummins diesel motor up front, a favorite within the Rat Rod scene.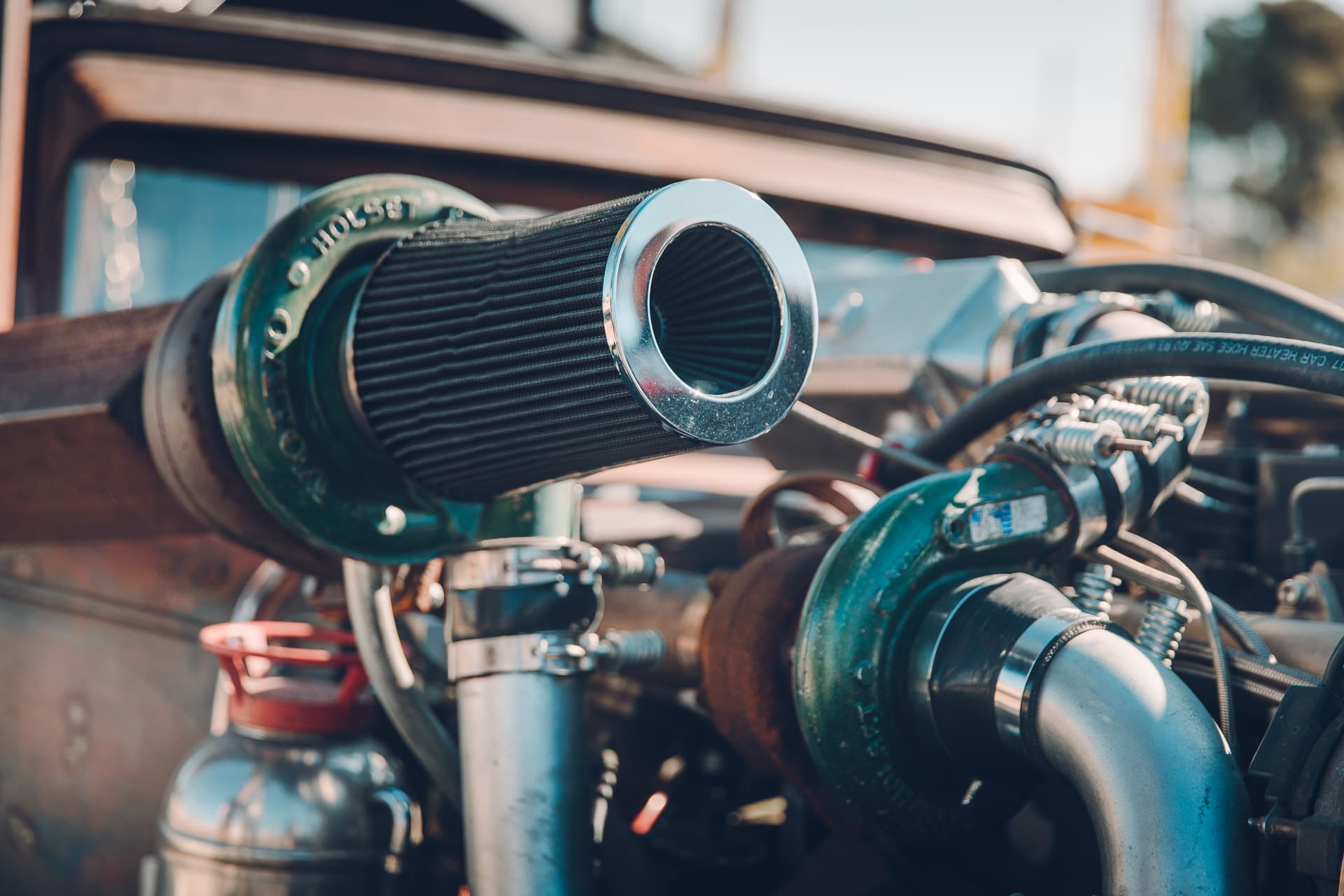 With 5.9-litres of displacement and twin compound turbochargers, Wild-Torquey has a cool 1500 lb-ft of torque to play with. That's 60% more than even a Bugatti Veyron can manage, and all of the power in the Rat Rod goes solely to the rear wheels.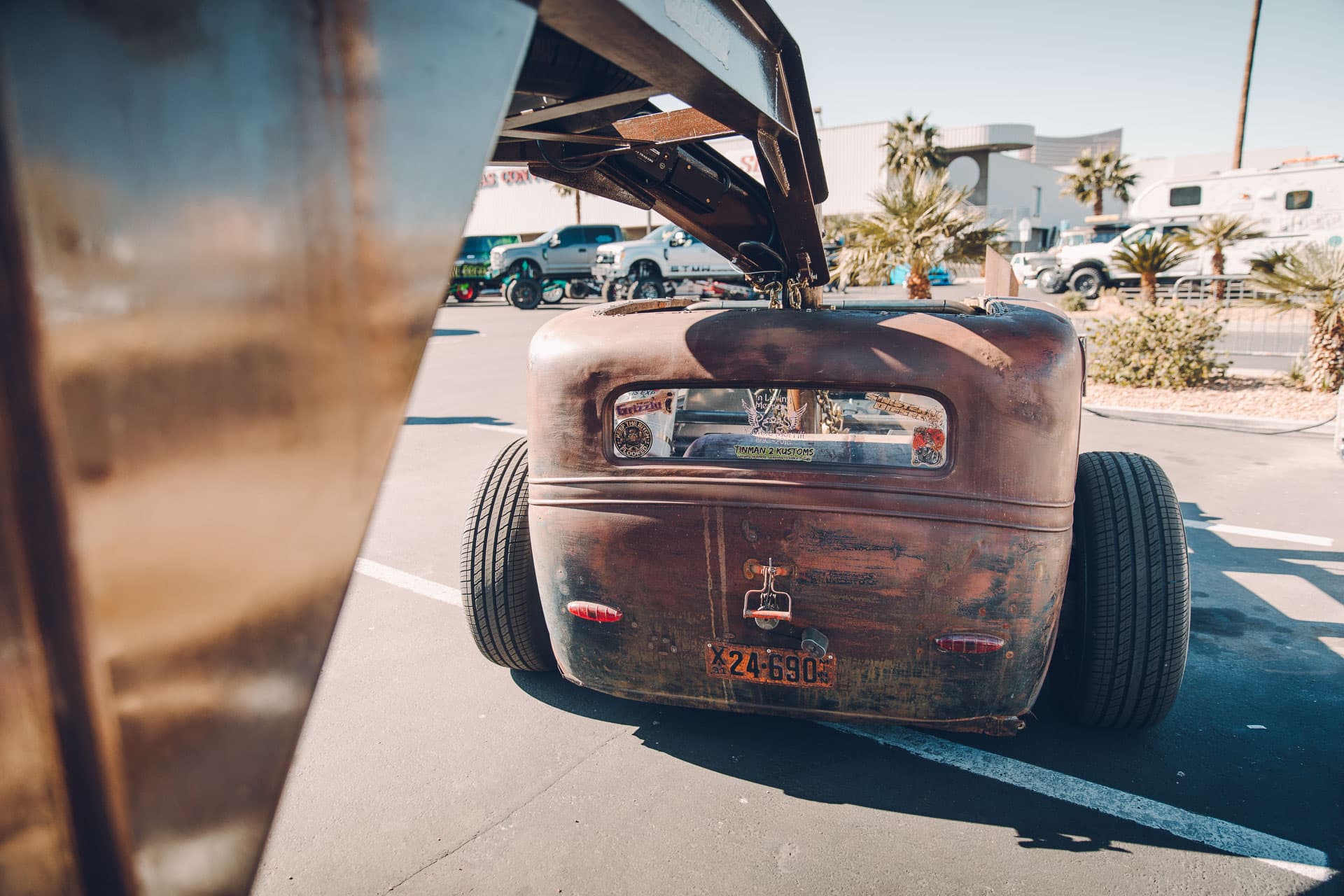 Not a single nut, bolt or panel has been left untouched on Wild-Torquey. Bought back in 2014, Luke spent the entire summer collecting the multitude of parts needed for the build, but the sheer amount of custom work involved is mind-blowing.
In fact, Luke's Chevy actually started life as a four-door! But nobody wants a four-door Rat Rod, so out came the welder and in came a two-door conversion. And a chopped roof. And a lowered chassis, just to name a few tweaks…
Now Rat Rods are cool, but Rat Rods towing a badass truck & trailer combination is a whole new level of awesome!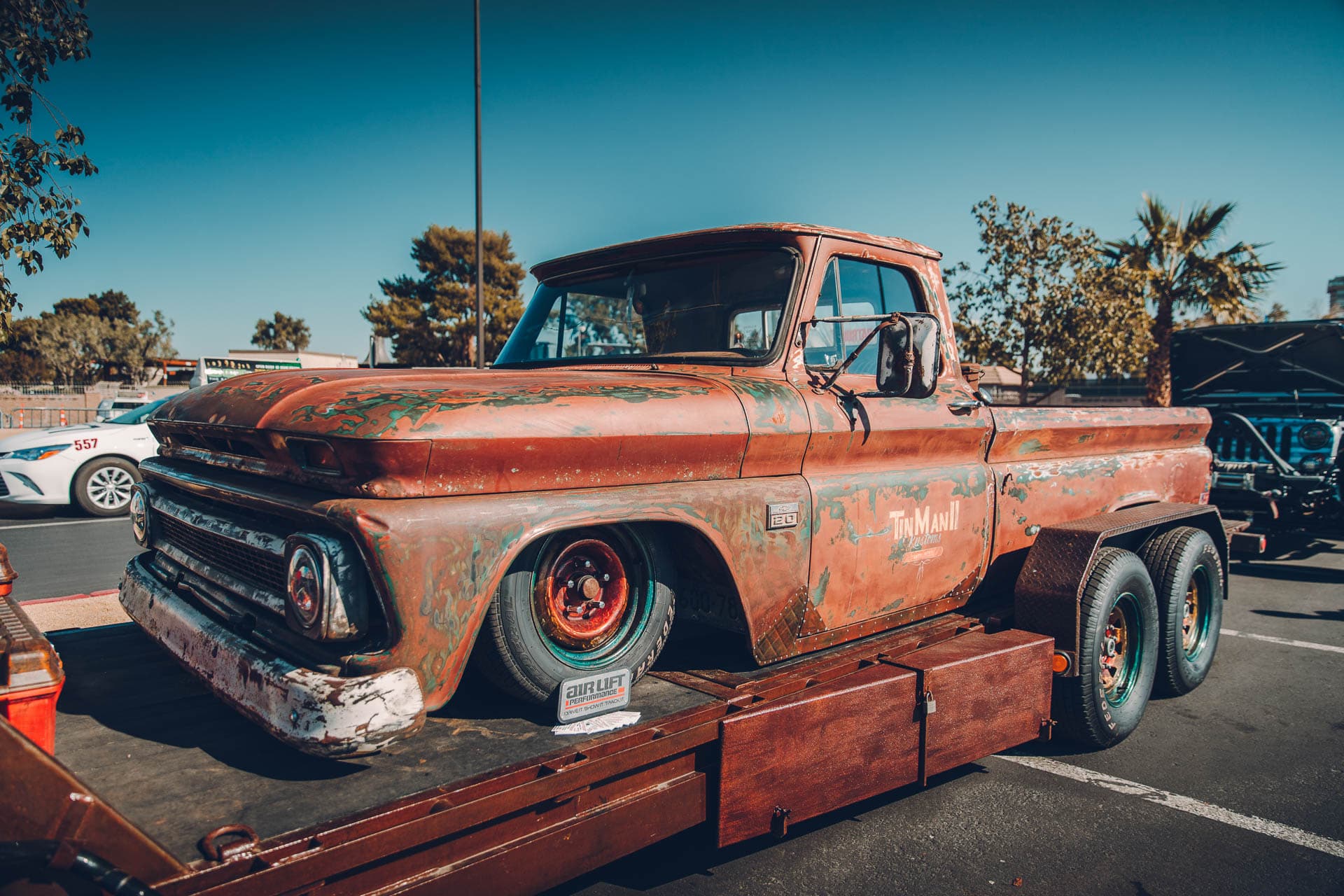 Like the Rat Rod, Luke transformed the '66 C10 from a stock truck into the monster pictured here over the course of several years. And, like the '31, it remains perfectly road legal (and is driven) regularly… It just looks so right loaded on the back of a matching trailer! The C10 utilizes Air Lift Performance bags and management to deliver ultimate lows, which allow Luke to drag the bumpers while he rolls. Who loves sparks?
And that's exactly what we love about this whole build. Not just the sparks (they are cool), but the fact that both the Rat Rod and the C10 truck are regularly driven, either independently or fully loaded. Measuring in at 41-feet long, it's a sight to behold wherever you see it. If you're keen to see more, check out Luke's YouTube channel here: https://www.youtube.com/user/louverlid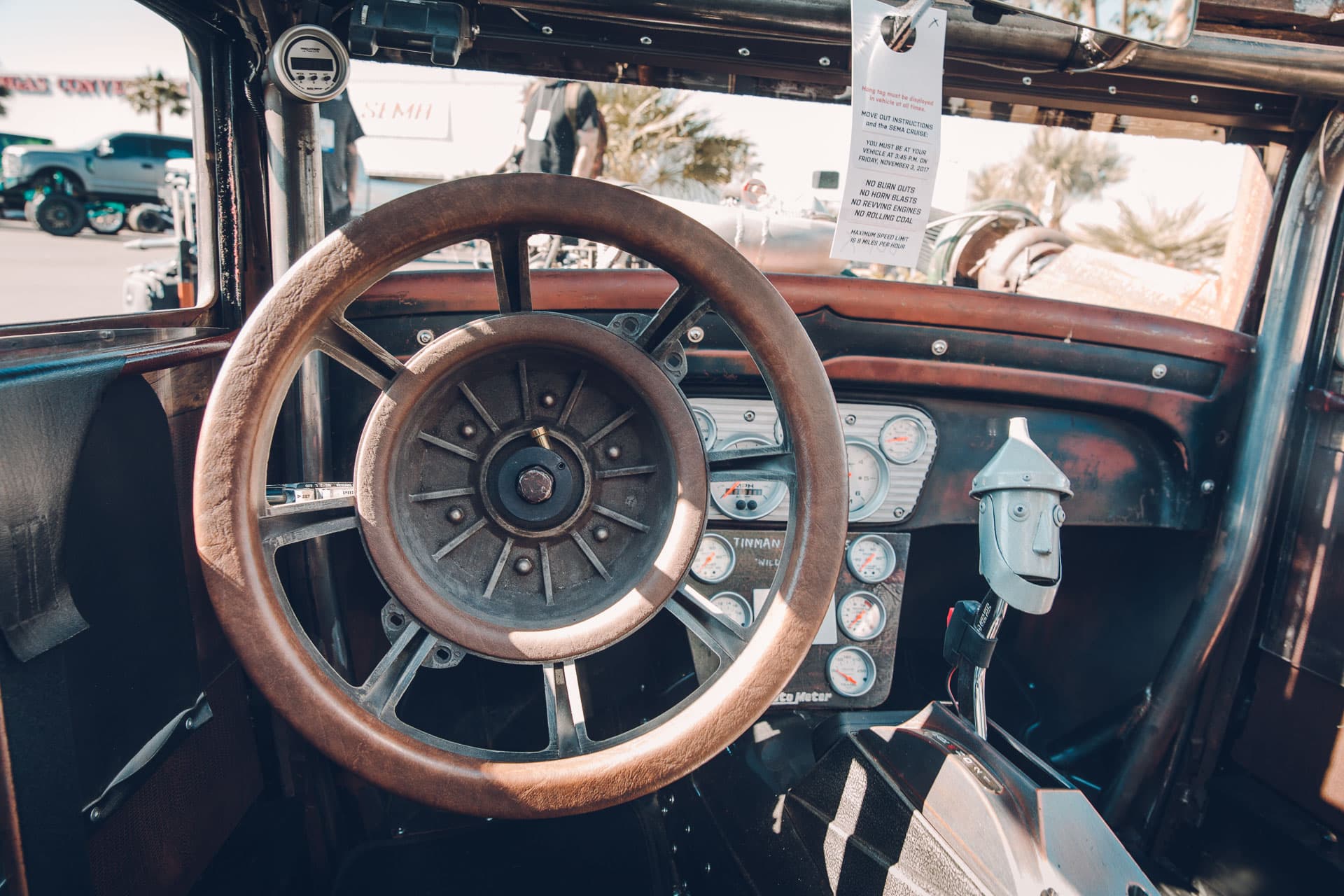 Get The Latest from Air Lift Performance
Want first access to big sale events, performance suspension news, and exclusive drops that sell out quickly?
Subscribe To Our Newsletter