GALLERY: Giving your air tank the custom treatment...
7/8/2014
They say variety is the spice of life, and in the world of modifying there's definitely no shortage of that! From wheels and bodywork right through to the interior and engine bay, every piece of your car can be tuned or personalised to suit your individual style – it's what makes this industry such a cool place to be. But there's one extra element only those with Air Lift suspension fitted are able to customise too, the all-important air tank/compressor setup…
Previously air setups would've been hudden for a stealth appearance but with more and more people upgrading to Air Lift we've seen some seriously awesome tanks taking pride of place in a vehicle's boot install. Sure all air tanks and compressors do the same job, but as you can see from some of our favourites below there's plenty of fun to be had with a bit of creativity and a little elbow grease!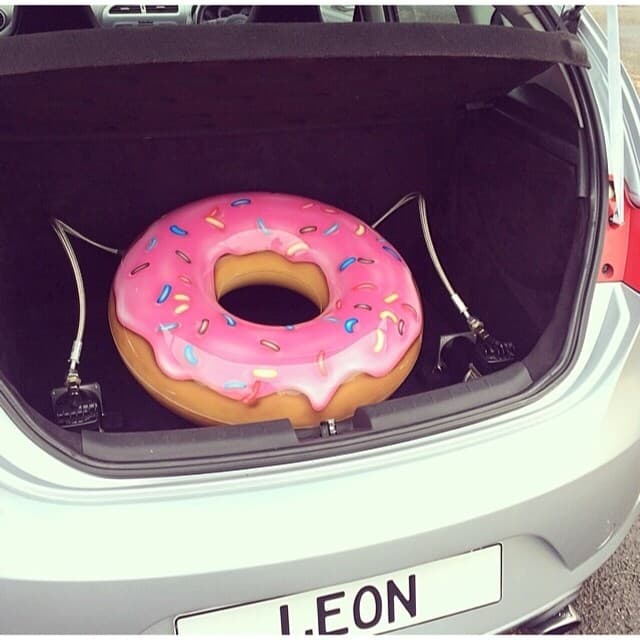 Air tanks don't have to be straight, in fact they can be whatever shape you fancy as proved by Josh Sykes! This super-cool air tank looks incredible in the back of his show-winning Seat Leon Cupra, although it is making us all pretty hungry…
Gabz Lee – Audi A3
Getting a fresh set of kicks is one of the best feelings in the world, and Gabz Lee has taken this one step further by creating an awesome Adidas-inspired boot install complete with Viair compressors mounted in their own show box – love it!
Rasmus – Audi A6
Now that is what you call a tidy setup! Rasmus has built his air tank setup using the spare wheel/boot floor as a base, installing a custom-shaped air tank to sit flush allowing total use of the Audi A6's gigantic boot. Don't be fooled by the pic, it'll still hold close to 5-gallons of air.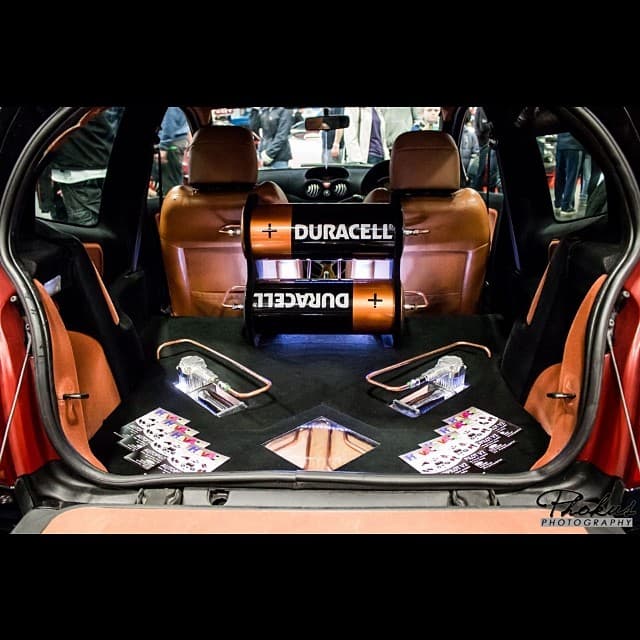 Carl Raine – Citroen C2
Keep your air setup fully charged with a little help from Duracel! Carl Raine's Citroen C2 packs one of the cleanest air setups around, constantly evolving into the masterpiece pictured above. The recessed Viair compressors with hard lines are an absolute masterpiece.
Reggie Pearson – VW Golf
From doughnuts to candy, no tasty treat is exempt from the air tank treatment! Reggie Pearson's setup uses a 7-gallon alloy tank vinyl wrapped to look identical to that of a Lifesavers candy bar. Simple, clean, awesome.
Get The Latest from Air Lift Performance
Want first access to big sale events, performance suspension news, and exclusive drops that sell out quickly?
Subscribe To Our Newsletter