Air Lift Performance Audi A4 B8 (2004-09) Threaded Body Kit
2/29/2016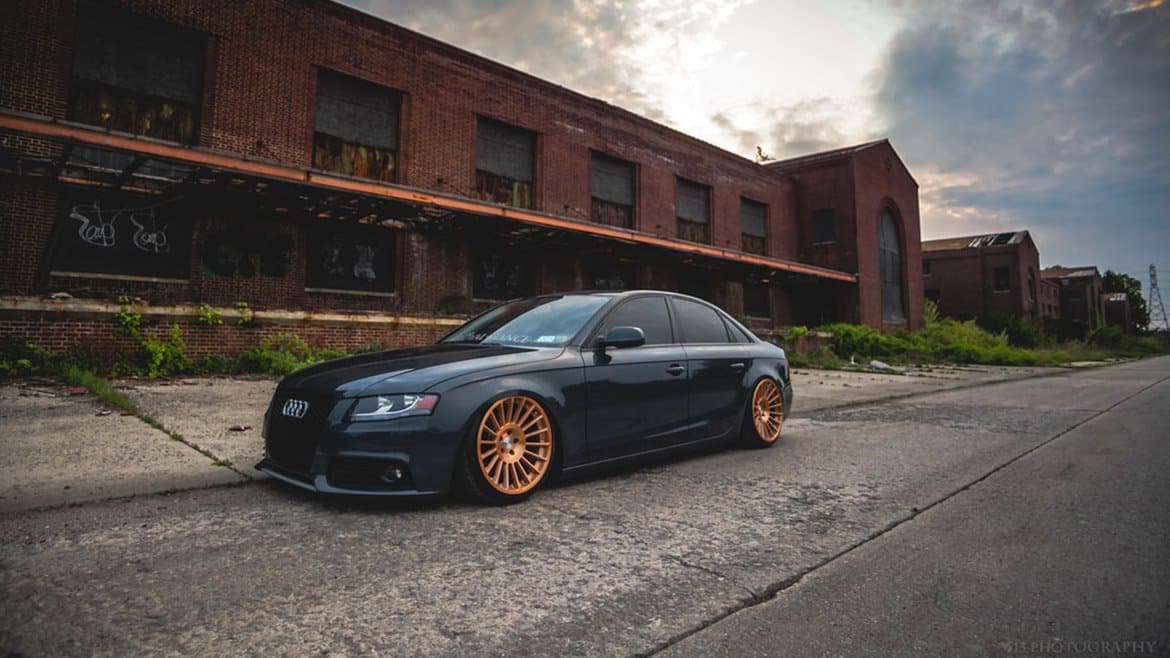 Sleek Euro styling with sporty handling straight from the factory – Audi's B8 platform is all about performance and luxury, making it the perfect candidate for a little Air Lift Performance magic…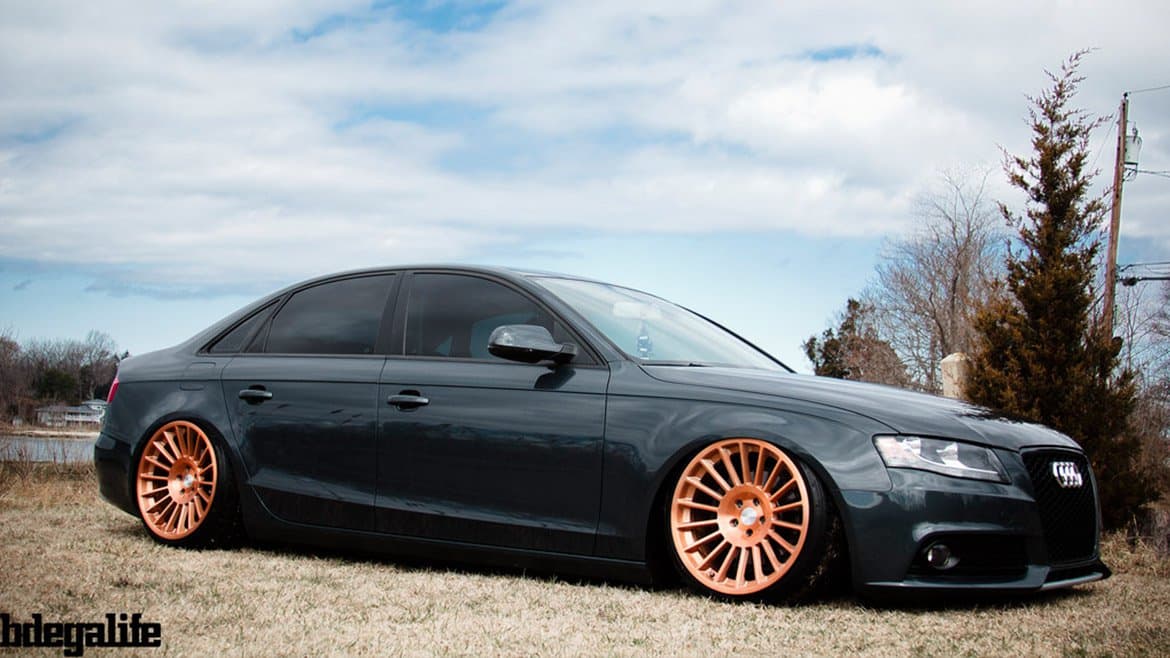 This high-performance threaded body air suspension kit has been improved with a revised upper mount for 2016. At the push of a button, the kit will deliver exceptional ride quality for the B8 platform, using the latest air suspension technology. And it's simple to clear even the biggest road obstacles and steepest driveways - no more wrenches needed to adjust your coilovers for a lowered look! Simply tap a preset and your Audi is transformed with a sophisticated, lowered stance.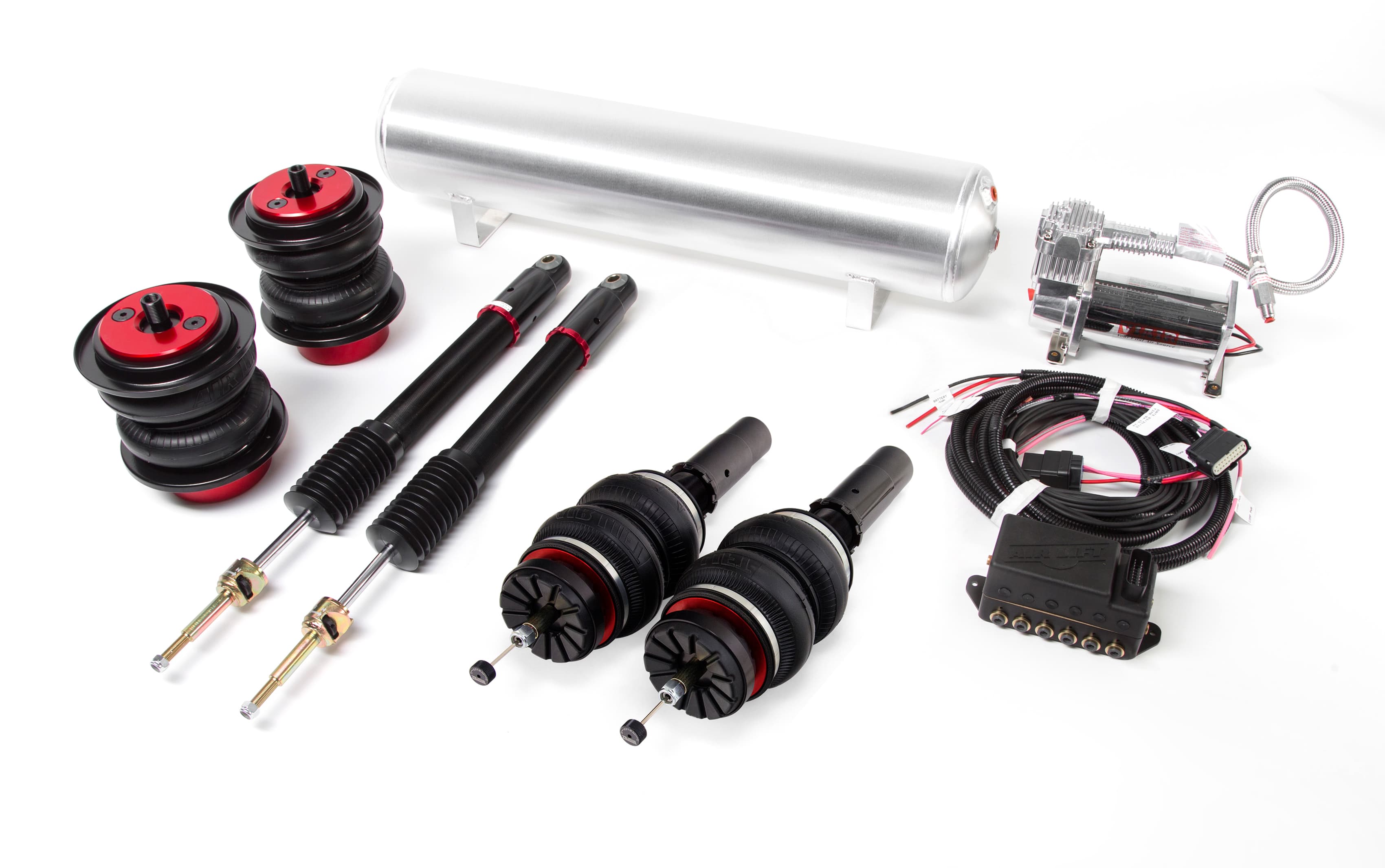 Up front, Air Lift Performance has coupled smooth riding double-bellow bags with monotube 30-way adjustable dampers. This allows you to change the damper settings from soft through to a stiff performance set-up at a convenient twist of the damping adjuster. Furthermore, each strut features a threaded body allowing you to perfectly setup the vehicle by changing the position of the lower mount on the strut.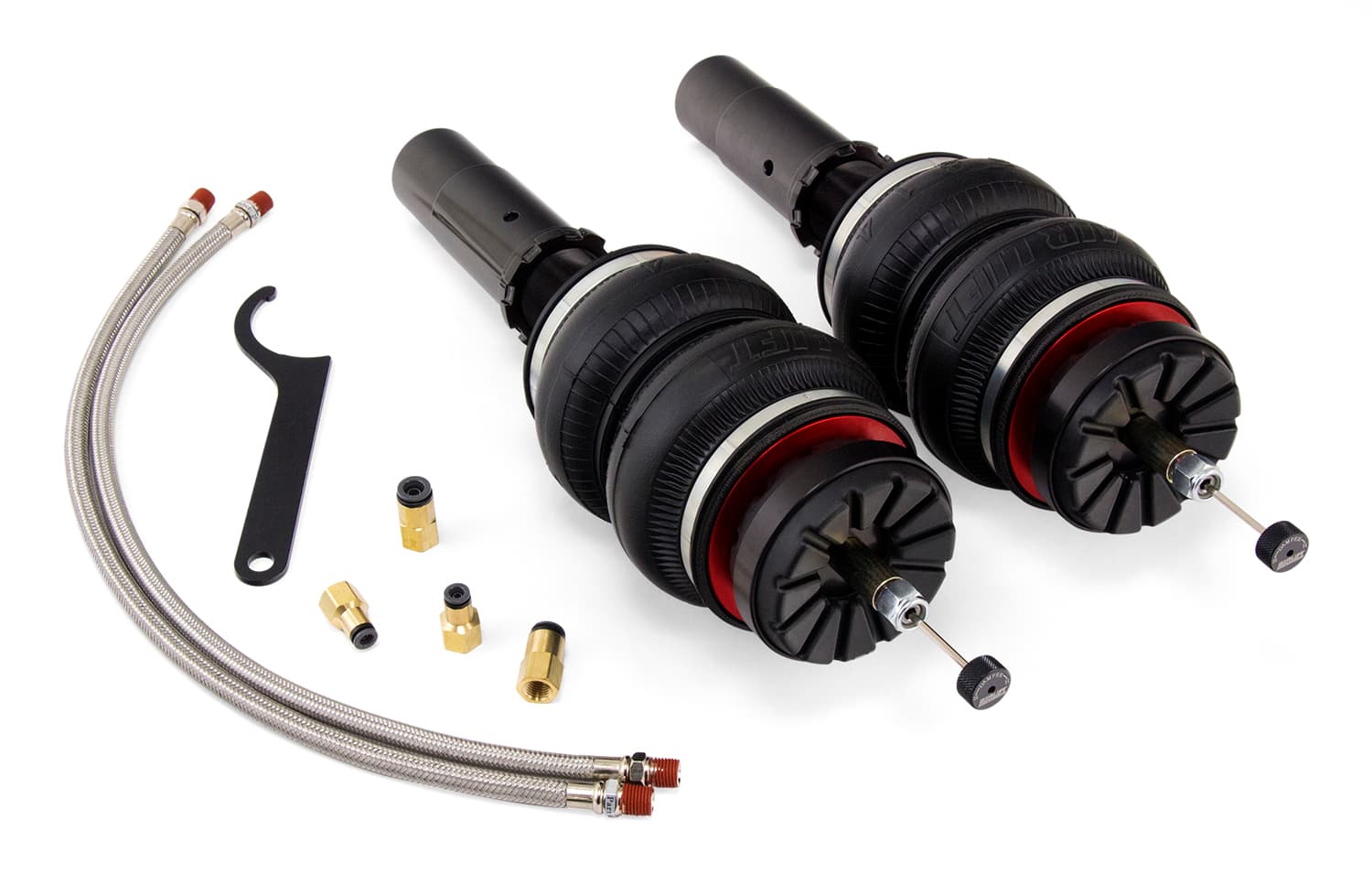 For the rear, Air Lift Performance has employed the use of 2B6 bags along with brackets that simply bolt on to the chassis – no cutting is required. Couple Air Lift's smooth riding bag system with the ingenious damping set-up and the result is nothing short of incredible.
The A4 B8 threaded body kit is available with a range of Air Lift Performance management options, including the innovative 3H height and pressure sensing system. Air Lift used a state-of-the-art 32-bit processor, advanced height + pressure algorithms plus a full color controller with built in Bluetooth connectivity to make 3H the most advanced air management system yet.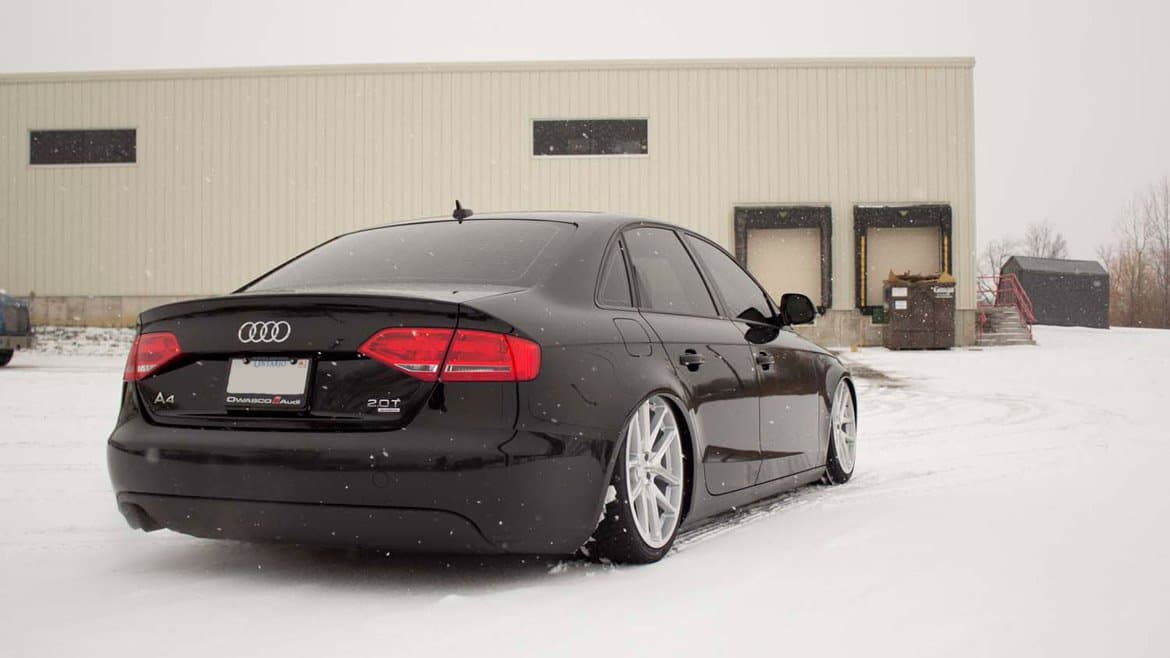 Installation is simple with Air Lift Performance's detailed instruction manuals. Anyone with the skill to wire a stereo and swap suspension components can have their car on the ground in a matter of hours. Only basic hand tools are necessary to complete the job. Keep in mind if you are looking for the ultimate low look, then some frame modifications and fabrication skill will be required.
Fast Facts • 30-level damping adjustable monotube front struts and rear shocks • Fits all Audi A4/A5 inc RS4, S4, S5 and Convertible • Double bellow and 2B6 air bags • Threaded lower mounts on front struts and rear shocks • Available with a range of management options
Installation Details Modifications Req. Front: Removal of front bump stop cup. Drill small hole in shock tower for damping adjustment. Modifications Req. Rear: None
Get The Latest from Air Lift Performance
Want first access to big sale events, performance suspension news, and exclusive drops that sell out quickly?
Subscribe To Our Newsletter