0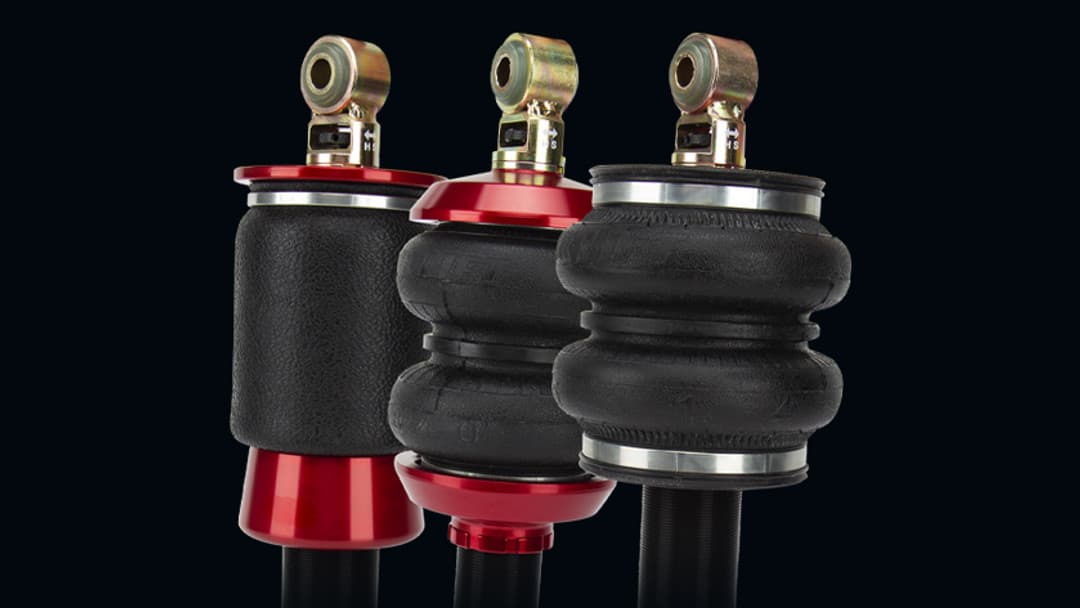 1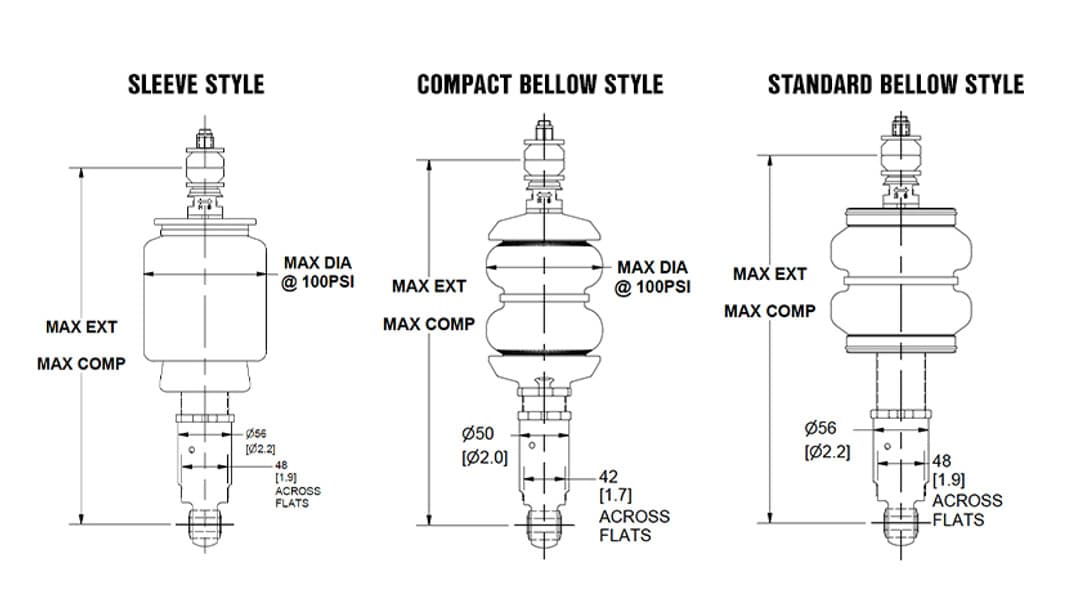 2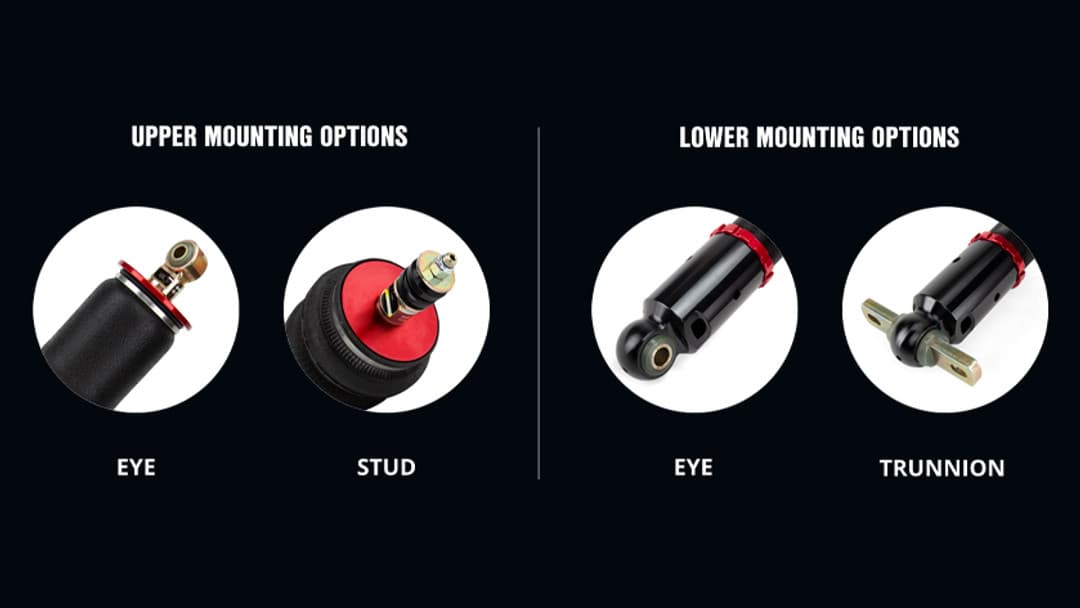 Builders Series Shock Kits
P/N:
$940.76
Product Description
Before making your selection, please download the reference chart below to determine the right options. Use these options to select the applicable spring type, mount choice, and length to get the part number you need. Download Shock Reference Charts Designed for advanced builders in the lowered truck, hot rod, and exotic vehicle markets — 36 different shock kits available through customization. Before you choose the application for you, please identify the configuration by downloading the shock reference chart, then make your selections on the configuration. Pick the right kit for you by following these steps:
CHOOSE YOUR AIR SPRING STYLE: BELLOW VS. SLEEVE
SLEEVE STYLE:
The sleeve style option features a max load capacity of up to 1,222 lbs and diameter of 5.1" at 100 PSI. Our sleeve style air springs are perfect for the rear of the vehicle, where they ensure a smooth and comfortable ride.
BELLOWS STYLE:
The Builders Series features two different sizes of bellows-style air springs: compact and standard. The compact bellows option features a max load capacity of up to 1,709 lbs. and diameter of 5.5" at 100 PSI. This option works well in either the front or rear of the vehicle, particularly in builds where clearance AND load are of equal concern. The standard bellows option features a a max load capacity of up to 2,016 lbs. and diameter of 6.5" at 100 PSI. When weight matters most, like on the front end, pick this option.
CHOOSE YOUR MOUNTING STYLE
The Builders Series offers several options for both upper and lower mounts. Our top mounts feature eye and stud options and our lower mounts feature eye and Trunnion options. Our mount selector is organized with the lower mounts listed first and the upper mounts listed second.
CHOOSE YOUR SHOCK LENGTH
The most critical part of choosing your build is finding the shock with the right fit. Our air springs are paired with adjustable, threaded-body, monotube shocks, which are available in three different lengths — short, medium, and long.